by Guest Contributor Anna Gay
The fact that we live in a digital age of photography is quite obvious. It seems as though everyone from hobbyists to professional photographers are sporting the latest DSLR's. While digital makes beautiful images accessible to many people, film is still alive and well, lingering quietly next to its digital counterpart.
I was introduced to photography at the height of the digital craze, so my first SLR was digital. About a year-and-a-half ago, however, a friend of mine was kind enough to give me her grandfather's Minolta Autocord TLR. At first, I displayed it proudly on my shelf, but one day, I decided to shoot a roll of 120 film through it, just out of curiosity. Little did I know how much it would help improve my skills as a photographer. Here are a few of the reasons why you should either pick up a film camera and try it for the first time, or pull your dusty film camera out of the closet and put it to use once again.
The most obvious difference between the two mediums is that with film, you do not have the "instant gratification" of digital. Since this is the case, you will find yourself spending more time composing your shot, and will also find yourself putting more conscious thought into framing, lighting, and overall mood. While you may very well put a lot of thought into these areas with your digital photos, I guarantee that, by shooting film, you compositions with digital will improve, because you will become even more aware of your surroundings.
A lot of film cameras, especially the older TLR's (twin lens reflex), do not have a built-in light meter. With many of the 35mm SLR's, they do have a light meter, but you have to adjust your shutter speed and aperture until the camera tells you that your shot is properly exposed. Having a firm grasp on the principles of shutter speed and aperture will teach you to expose your digital photos just as you envision them. Sure, DSLR's have Auto mode, but we all know that Auto will sometimes fail to capture a photo that is dreamily overexposed, or dark and moody. With film, you will come to understand how to set your shutter speed and aperture to get your images exactly how you like them, which can then be applied to your digital work, and will save you time in both your shoots and post-processing.
One of the most popular styles of post-processing in digital photography at this point in time is the "vintage" processing. Isn't it funny how so many of us with digital cameras are now trying to replicate the look of film? While it is nearly impossible to duplicate the look of film on a digital image, if you shoot film, you will begin to see patterns – film grain, cooler tones, warm skin tones, natural vignette, light leaks, etc – all of which can be added to a digital image to produce a film-like effect, making your post-processing style unique in its own way.
Film encourages you to experiment with different types of film, and different camera models. We photographers are curious by nature and love to experiment, but sometimes, we can get set in our ways when it comes to the gear we use. Film cameras have become increasingly affordable now that digital has taken over, so you can easily purchase a film camera (even an SLR and a couple of nice lenses!) for a reasonable price. eBay, and www.shopgoodwill.com are great places to shop. You will be amazed at how each camera will produce entirely unique photos, and also the different types of film will produce their own unique colors. For example, Fuji 35mm film has a completely different look than Kodak 35mm film.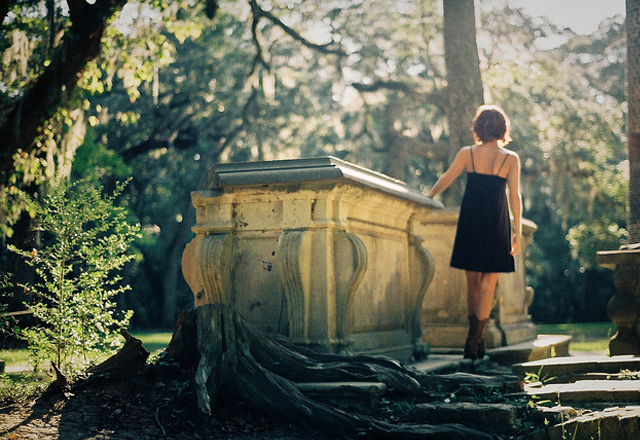 This photo was taken on a Nikon FM10, which is a 35mm SLR. You can easily have your film developed at a 1 hour photo lab. If you prefer to shoot black and white, most drug store labs will not process it, however, you can purchase C-41 process black and white, which uses the same chemicals used to process color. So, with C-41 black and white, you can get your film developed anywhere that processes color!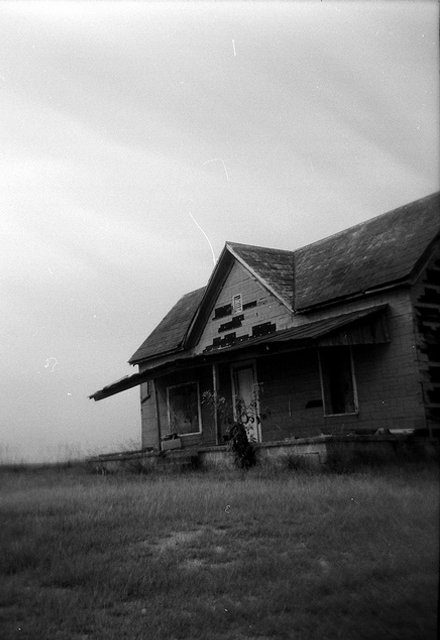 Another really fun type of camera to experiment with this the Holga "toy" camera. Holgas are made to shoot either 35 or 120 film. Mine is 120, and I am lucky enough that my local drugstore processes 120, however, in most cases you will have to send your 120 film off to be processed.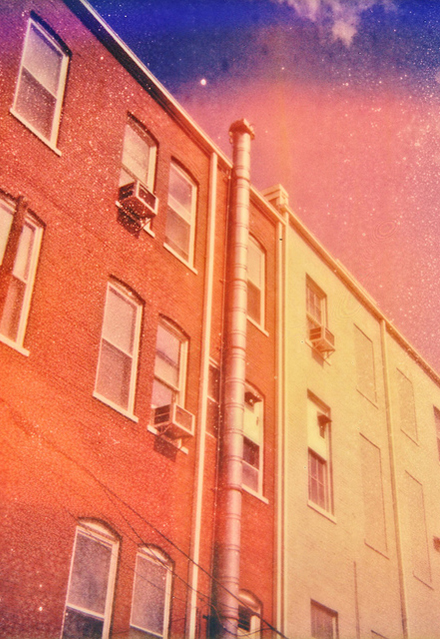 Another fun way to experiment is through the classic Polaroid camera. This shot was taken on a Polaroid Sun 600, using film from a company called Impossible Project. Polaroid no longer makes film, but you can purchase film through Fujifilm (be careful, though – Fuji does not make film for all Polaroid cameras, so be sure to check compatibility), Impossible Project, and sometimes, if you are lucky, you can find expired film in thrift and antique stores. Don't be fooled by the word "expired" – some of the most amazing Polaroid shots you see are taken on expired film.
Here are a few links to get your started: 
4. A great resource for finding deals on film cameras and lenses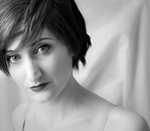 Anna Gay is a portrait photographer based in Athens, GA and the author of the dPS ebook The Art of Self-Portraiture. She also designs actions and textures for Photoshop. When she is not shooting or writing, she enjoys spending time with her fiancee, and their two cats, Elphie and Fat Cat.