by Guest Contributor Anna Gay
One of the most important aspects of your business is your branding, and the way you present yourself to potential clients. Having cohesive branding is something that will go a long way in getting your name out there, but doing it yourself can be daunting for some people. However, as a photographer, you are already creative, so why not use your creativity to customize your own branding that is a perfect representation of you?
There are a lot of different design elements that go into a photography business – web design, blog layout, business cards, water marks, the list goes on and on! A great place to get started, though, is your logo, which will most likely go on everything that you put out for advertising, in some form or fashion. Your logo is your calling card, and is extremely important, so it should be a visual representation of you and your business.
For example, I use film and vintage cameras in my photography, and when I edit my digital files, I like to give them a retro vibe, so my branding includes a lot of vintage textures, with retro fonts and clip art.
Once you figure out what sets you apart, think of ways you can incorporate those elements into a visual representation.
Now, there are endless ways of putting everything together, and various programs that can help you, but since a lot of us have Photoshop, let's look at designing a simple logo in Photoshop. I am using CS4, but this can also be done in Photoshop Elements.
Create a new Photoshop document by selecting File, New. Make sure the background color is set to transparent, and that your Width and Height will make the document similar in shape to a business card.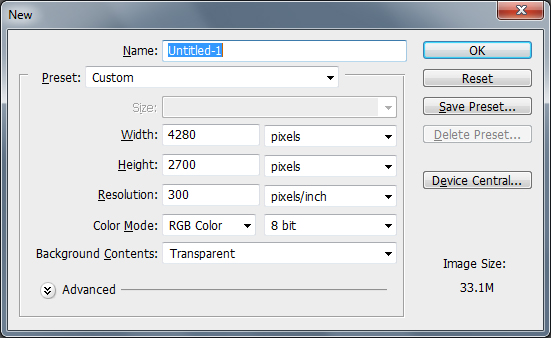 Next, I am using a texture as the background for my image, so drag and drop the texture onto your first layer, the Photoshop document you just created.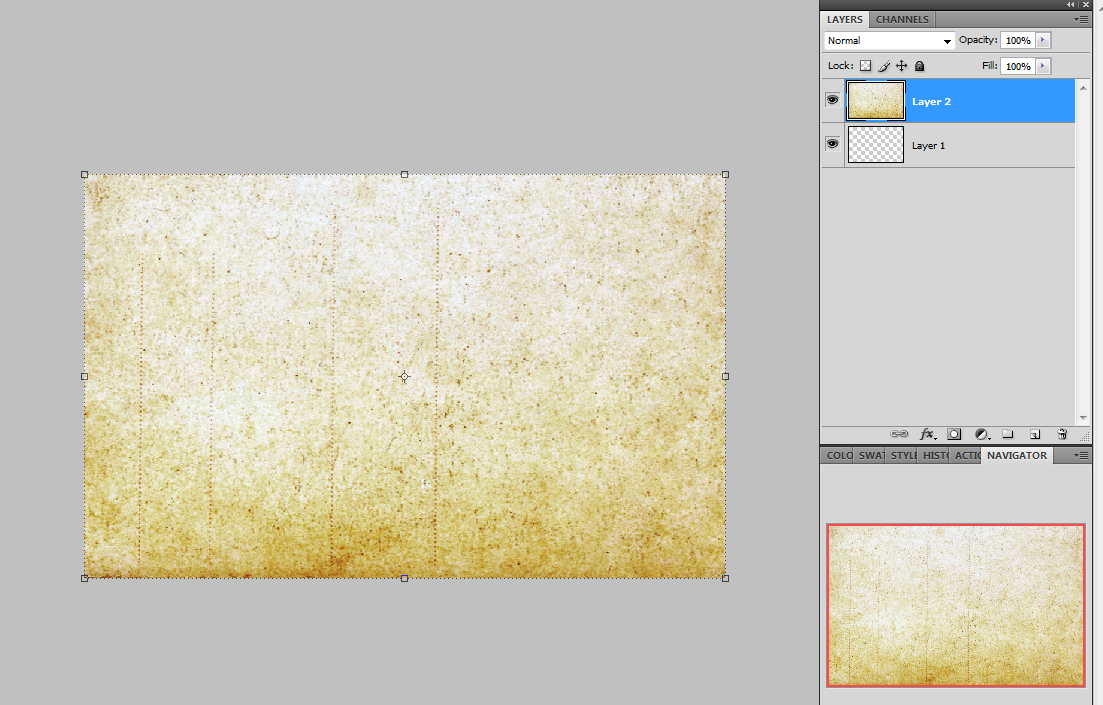 We are going to use the Brush tool to add an embellishment to the center of the card. Brushes for Photoshop are an easy (and really fun!) way of customizing your branding and making it unique. They can be found for free online, and HERE is a great place to browse brushes:  http://www.brusheezy.com/brushes. Installing them is easy, too. All you do is unzip the downloaded brushes, double click, and they automatically install themselves in your brush library.
Before we select a brush, let's change our Foreground color to a shade that will match our texture. When you click on your Foreground/Background color icon on your left-side toolbar, this box will open: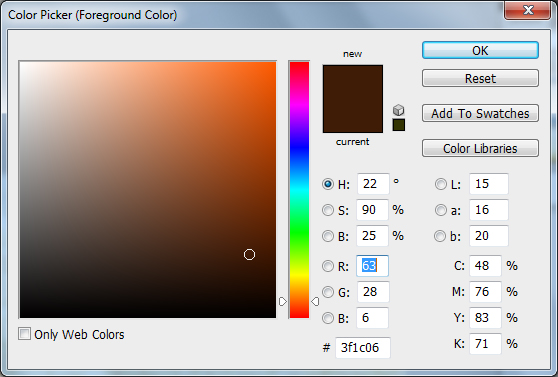 If you hover over the texture while this box is open, you will see what looks like a dropper tool – use the dropper to click on various sections of the texture, as it will help you select a color that is already in the color palette of you logo. Here, I used the dropper to select a color, then made it slightly darker for extra contrast.

Now, we're ready to select our Brush tool, circled above.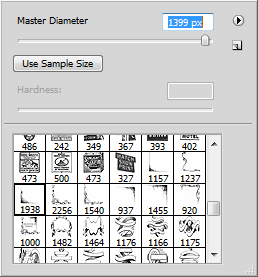 Right click on your image, and this will bring up your brush library. Then, create a new layer, so we will now have three separate layers.
After placing my embellishment, it didn't quite blend in with the texture, so I set the Blending Mode of Layer 3 to Pin Light. When working on this type of project with various brushes, textures and fonts, experiment with Blending Mode and Opacity until you feel that everything blends together nicely.

It's time now to add some text, which can be done by clicking T on your toolbar. This will automatically create a new layer for you. You can alter the color of your text in the same way we altered the color of the brush tool. To add contrast, I made the text color slightly darker than the embellishment.
Just like Photoshop brushes, there are endless free downloads for unique fonts, and they are installed in the same way you install your custom brushes. I download the majority of my fonts HERE.
At this point, I cropped the image so the text would not appear too small in comparison to the rest of the image.
Just as we did with Layer 3, set your Blending Mode to Pin Light.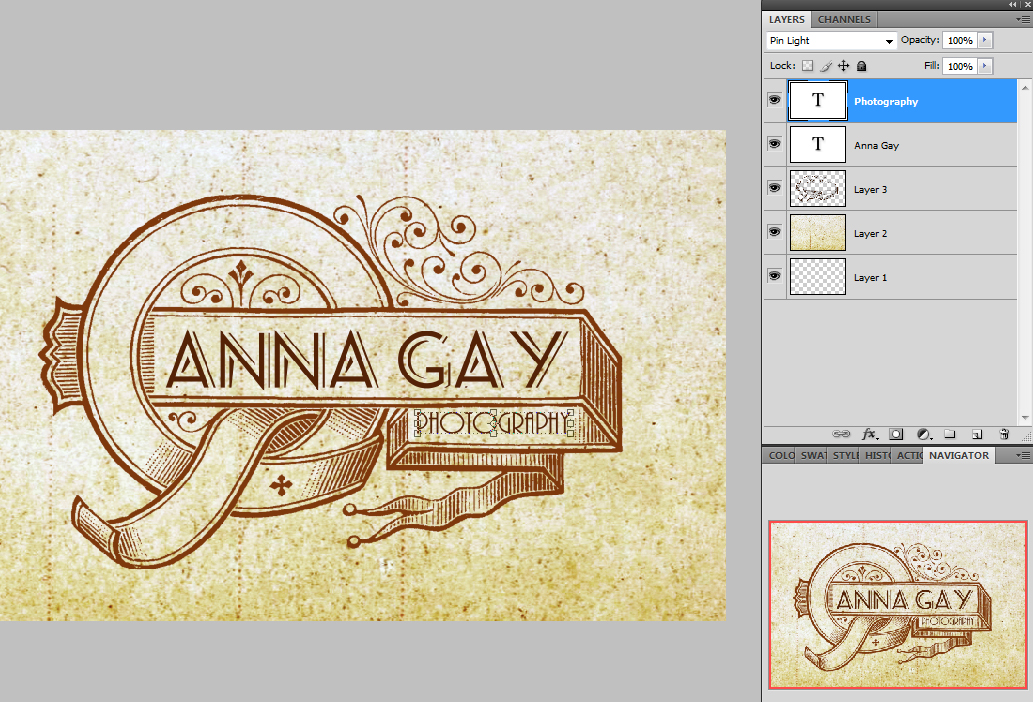 Next, I selected a different font, but still similar in style, for the word "Photography." And, I set the Blending Mode to (you guessed it!) Pin Light.
I wanted to add one more touch to finish off the design, so I used a faux film brush tool (I love these film brushes, and they can be downloaded HERE.
Finally, I cropped the final image. I like to save an extra copy of my designs in a .PSD, that way, if I want to go back and make changes later on, I can tweak each layer without having to start from scratch.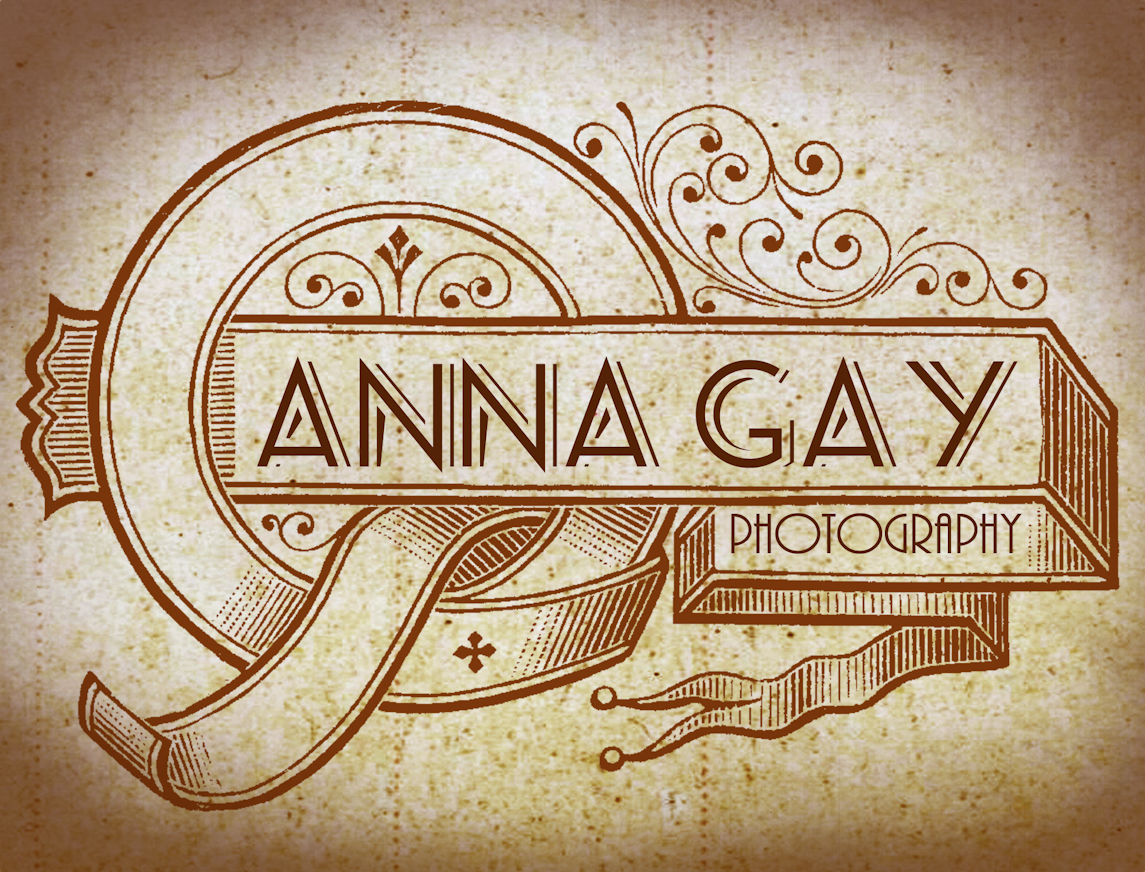 Like I said before, this is just one of many ways to create designs, so have fun, experiment, and always strive to keep your brand in mind when tying together your design elements!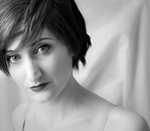 Anna Gay is a portrait photographer based in Athens, GA and the author of the dPS ebook The Art of Self-Portraiture. She also designs actions and textures for Photoshop. When she is not shooting or writing, she enjoys spending time with her husband, and their two cats, Elphie and Fat Cat.