by Guest Contributor Jennifer McCarren of Freckled Flower Photography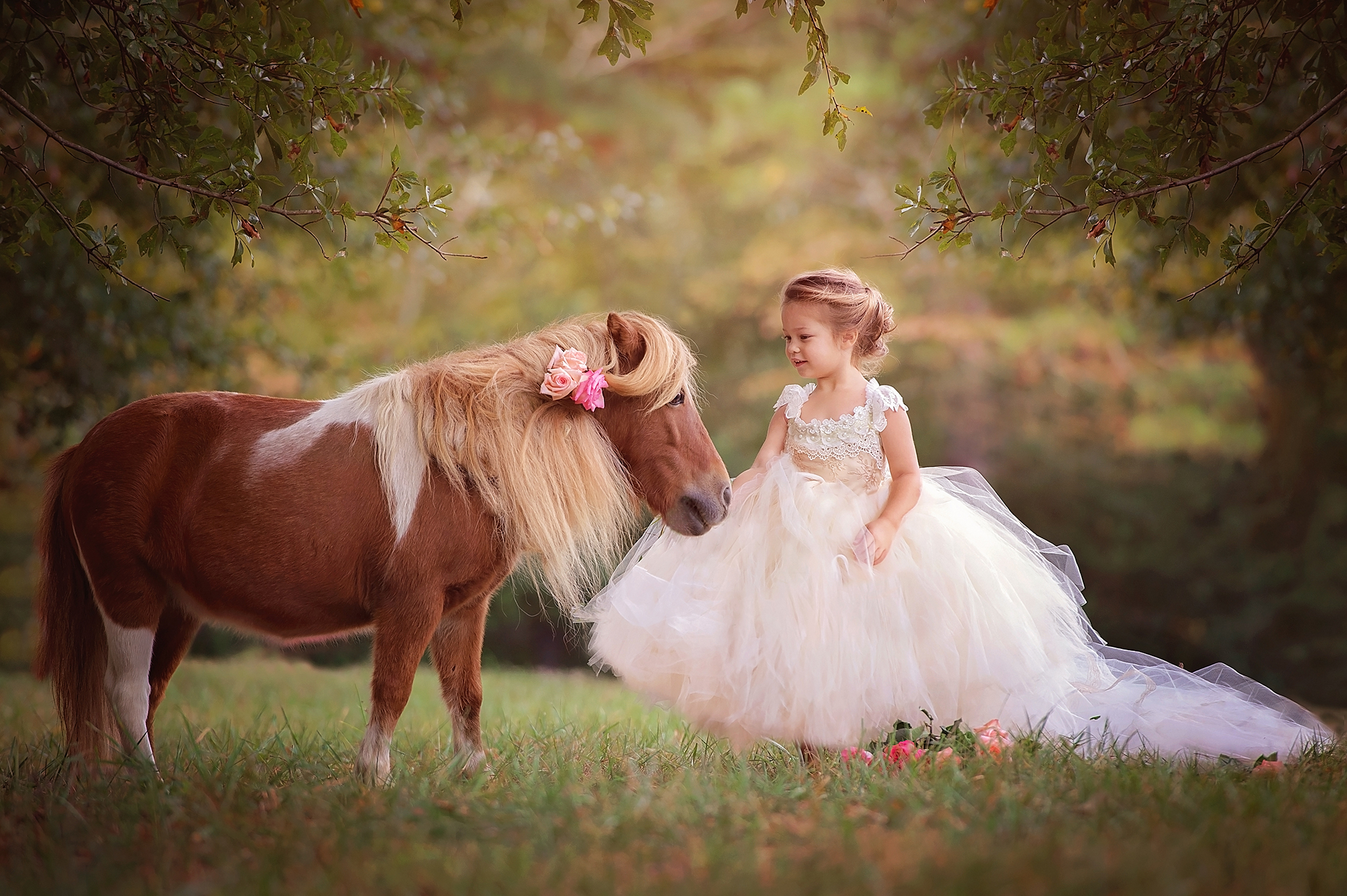 What's cuter than a bunny? An adorable child gently snuggling it, of course.
As an animal lover, some of my favorite child portraits are those that include furry friends. There's just something magical about a child's face when they are given the chance to get up close and personal with a puppy, a duckling, a rabbit, or a baby goat. The emotions invoked by the close proximity to a live animal are so incredibly vivid on the child's face – whether it's awe, adoration, or even a touch of nervousness. There's nothing forced or inauthentic about it. It's just so real.
Including animals in your child photography not only results in amazing images, but it also turns the session into a fun experience for the child. But how do you conduct a session with such unpredictable subjects? How do you encourage those precious moments of connection? And most importantly, how do you create a safe, controlled environment for both animal and child?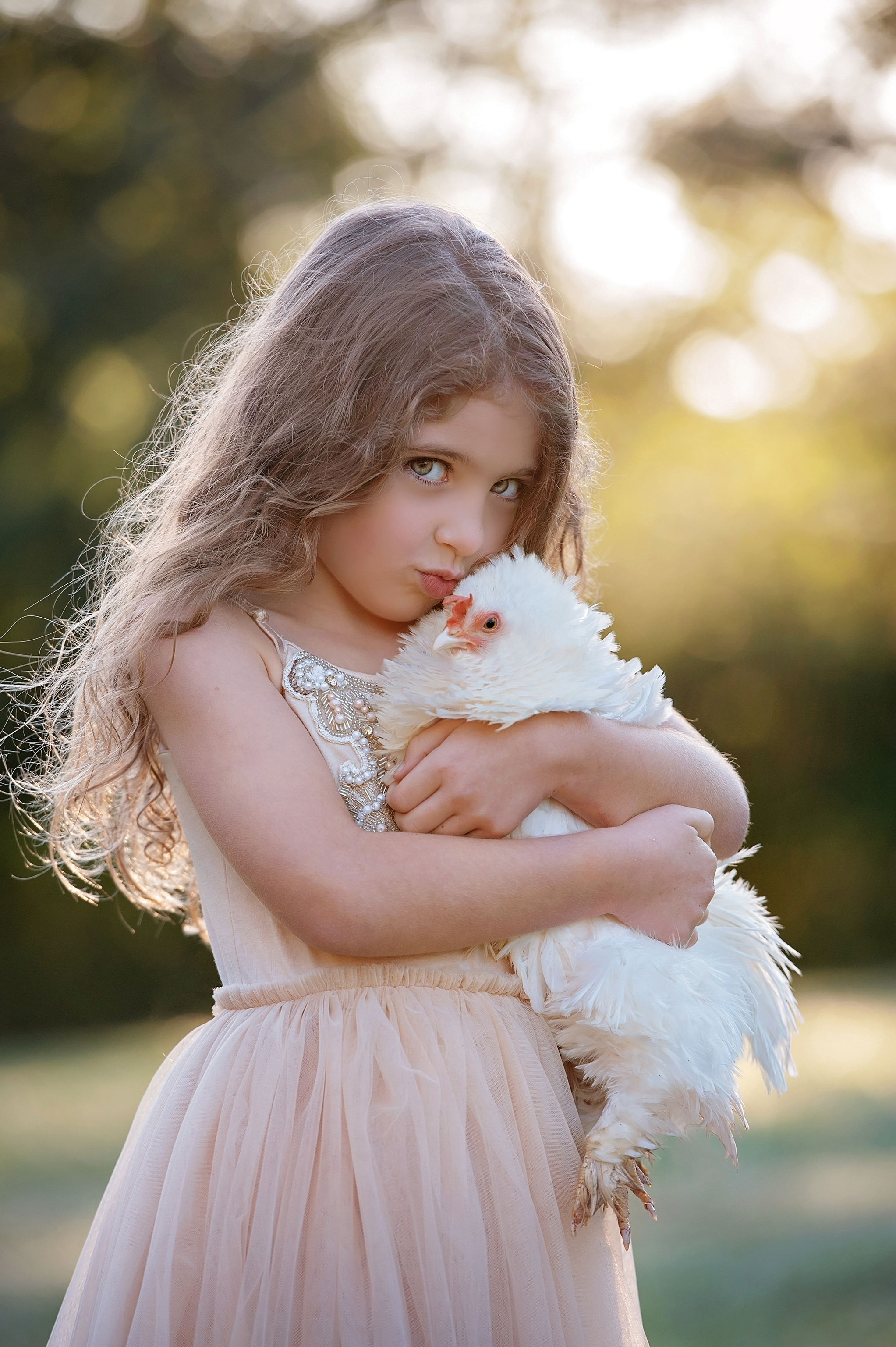 Finding a Partner
Let's start with the most important. Assuming you are not a farmer or a trained animal handler, it is important to partner with someone who knows what they are doing with animals. This person will work alongside you for the entire session, first, to teach the child the proper way to hold and interact with the animal, and then, to ensure the animals are safe throughout the shoot.
I've been fortunate to partner with the owner of a local farm who, recognizing my passion for the animals as well as the resulting photography, has been very helpful with my animal sessions. We shoot right on the farm. Not only are her animals used to little hands (the Art Barn is open to the public and hosts birthday parties, field trips, day camps, etc.), but she provides me with a "farm hand" assistant to ensure the animals are safe and happy. I could not do these sessions without this assistance!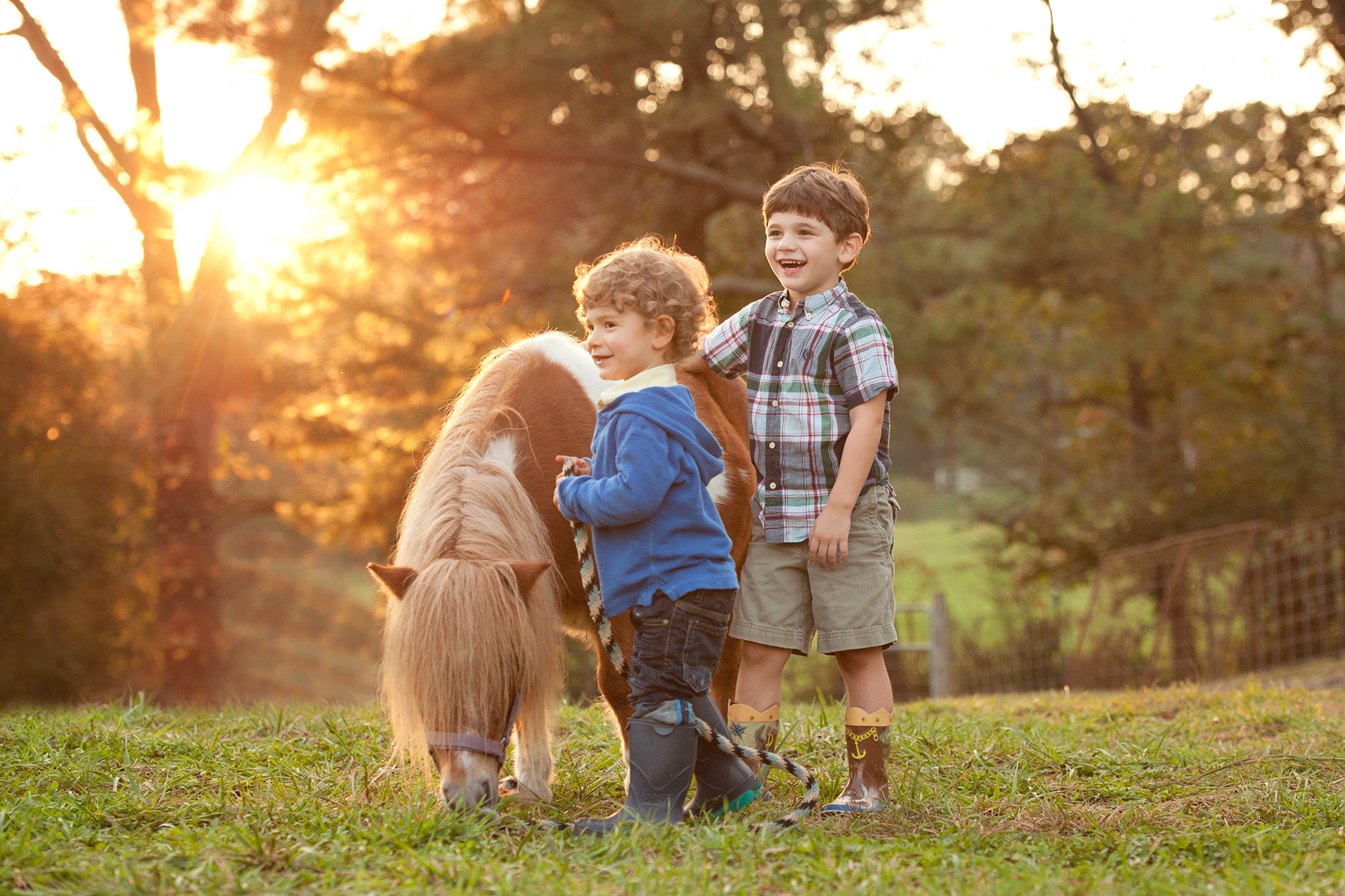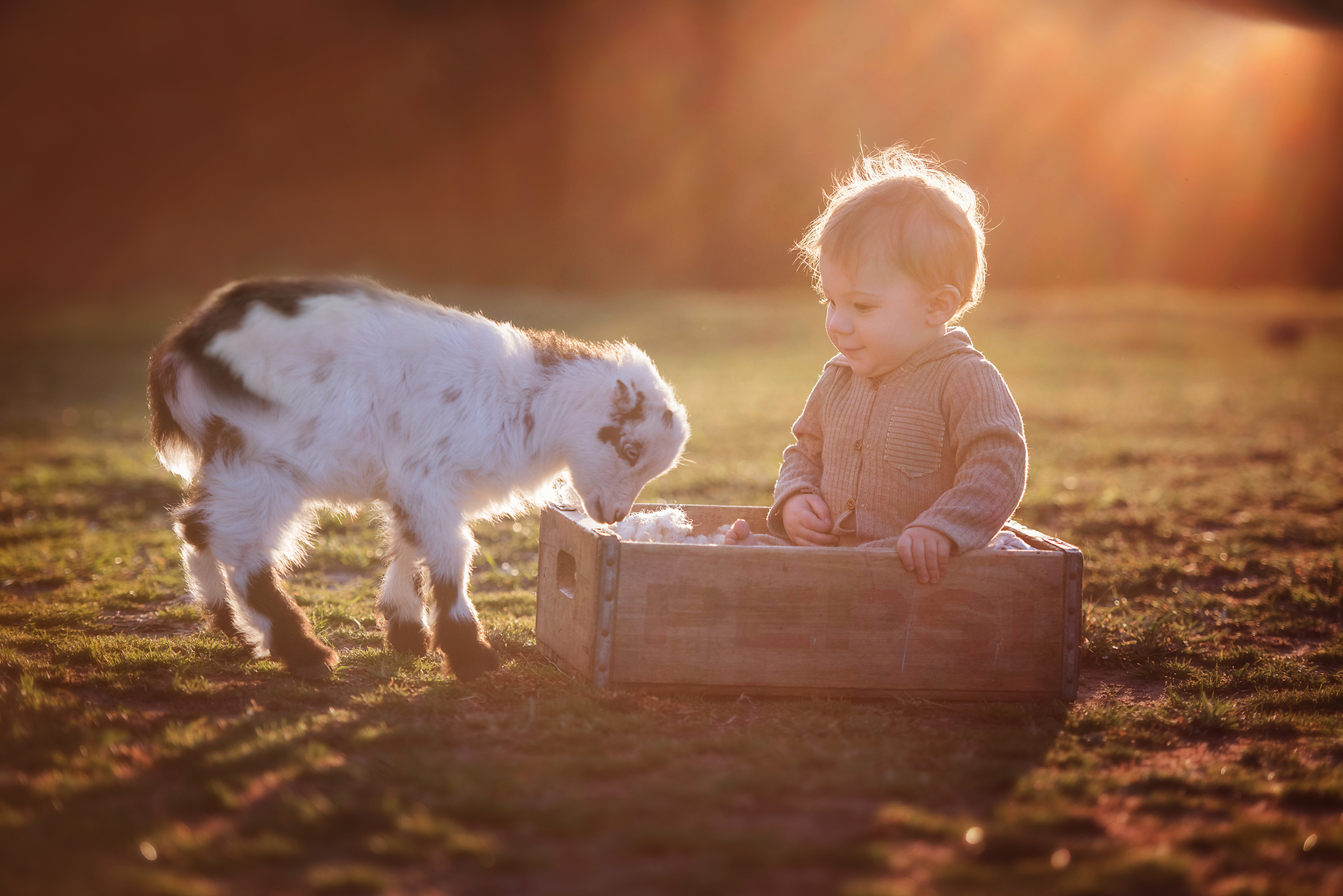 Establishing Comfort
Securing a location and an assistant is key, and of course, you want to make sure that your subjects are animal lovers. You obviously cannot make these sessions work with a child who is terrified of animals!
But even animal-loving kids can get a bit nervous when asked to hold a live animal. This is one reason you (or your assistant) will need to educate them upfront about the rules of handling the animals. Do not push them to do anything they are not comfortable with, and of course, if the animal seems at all uncomfortable, you'll need to change course. One option for this is to place small animals in a box or basket and have the child sit next to it or hold the basket. This is also a great option if you are concerned about the animal going to the bathroom. This still allows for sweet interactions, but it may put both child and the animal more at ease. For larger animals, like a goat or miniature horse, you can always increase the distance between the two of them and go for a more wide shot.
And speaking of being at ease, it's essential that you are also comfortable and relaxed throughout the session. Kids and animals can smell fear! They will pick up on any discomfort you are feeling. So relax and go into it prepared for anything.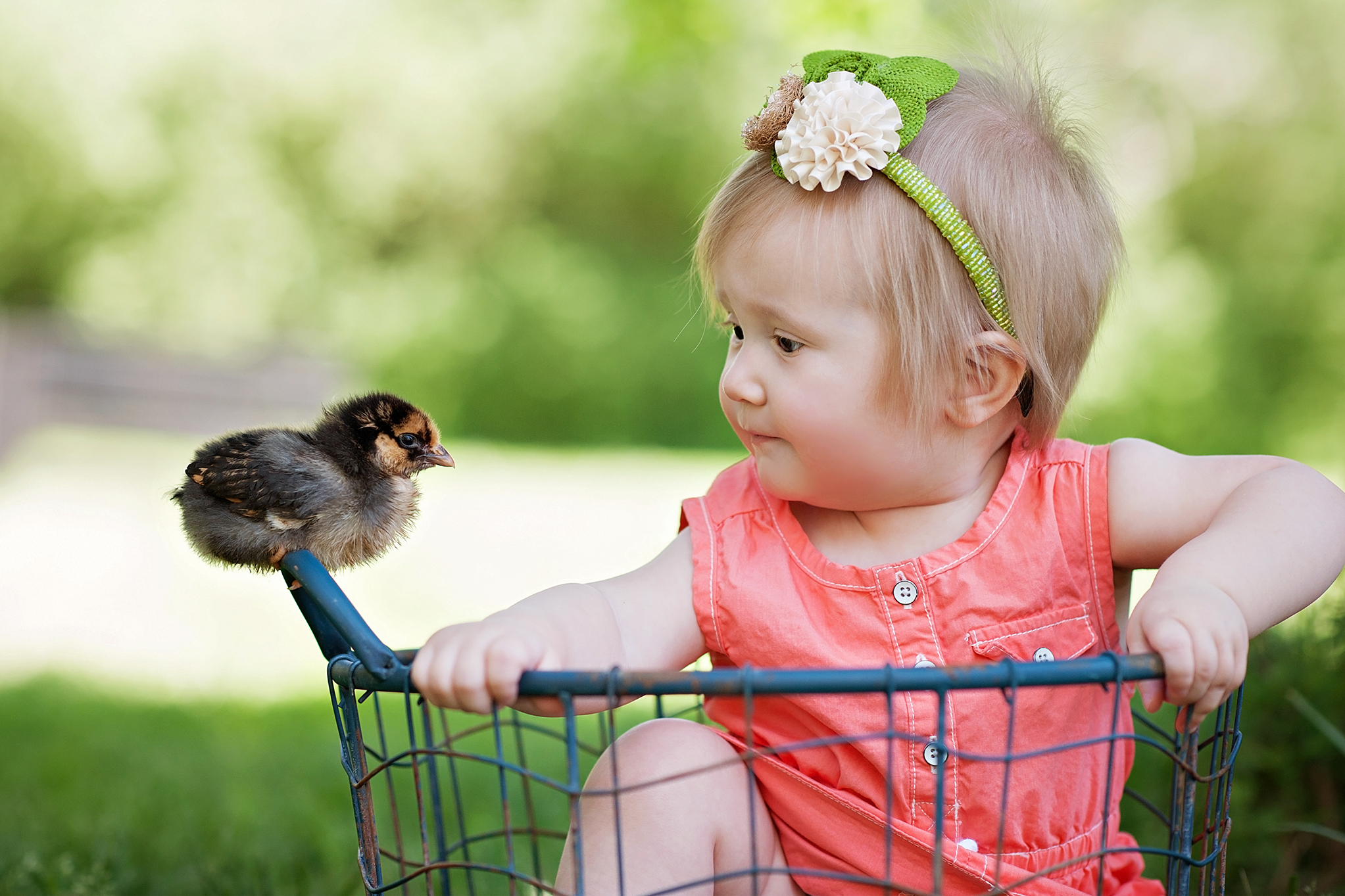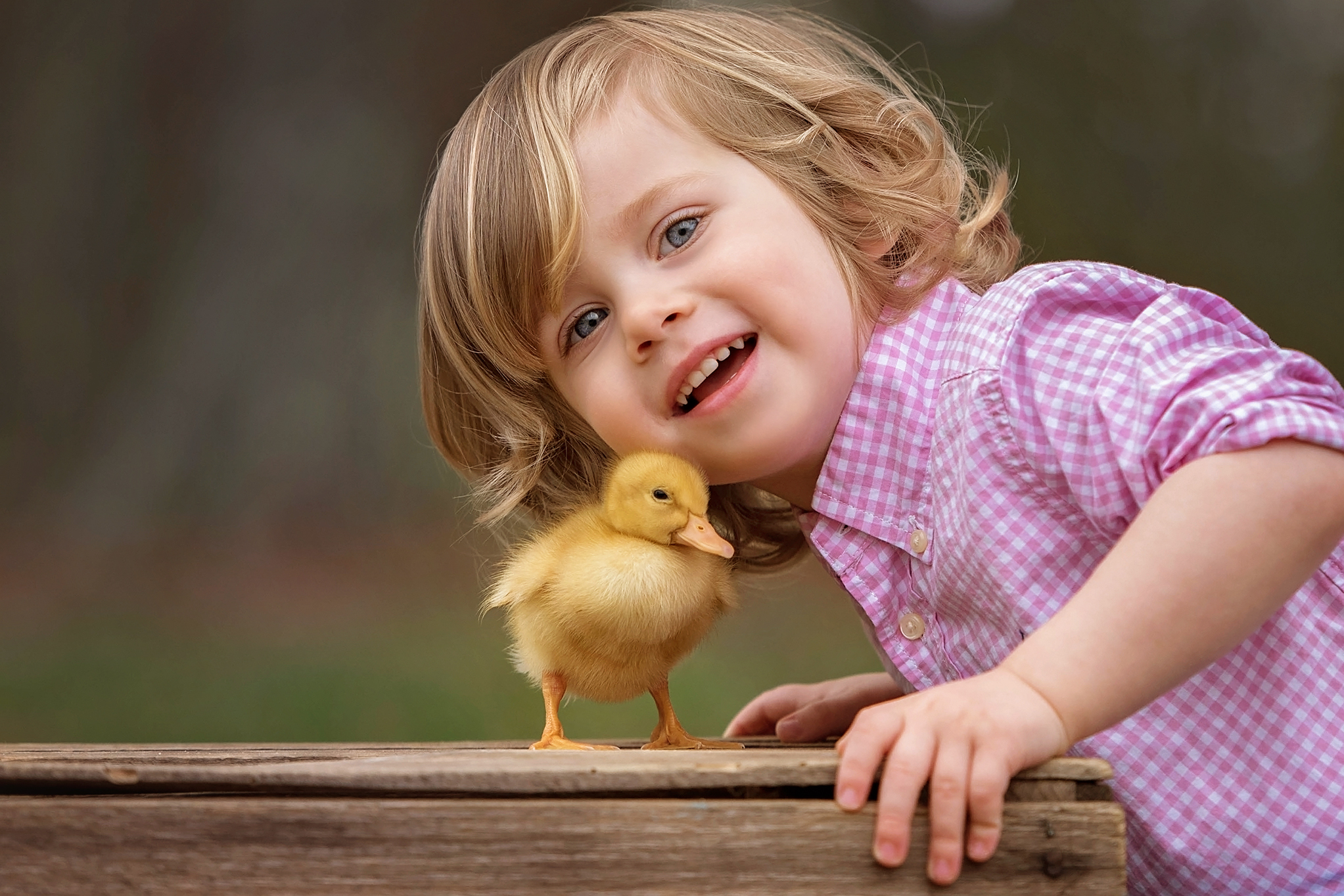 Guiding the Session
If at first the child seems awkward with the animal, ask a few questions to shift the focus. How does the animal feel? What color are the animal's eyes? Is the fur soft? What color are the feathers? Once the child is comfortable, invite her to kiss the animal or give it a gentle snuggle.  
These interactions happen quickly, so I recommend shooting on continuous high. There can be so much movement with multiple subjects, so sometimes it's good to shoot in bursts.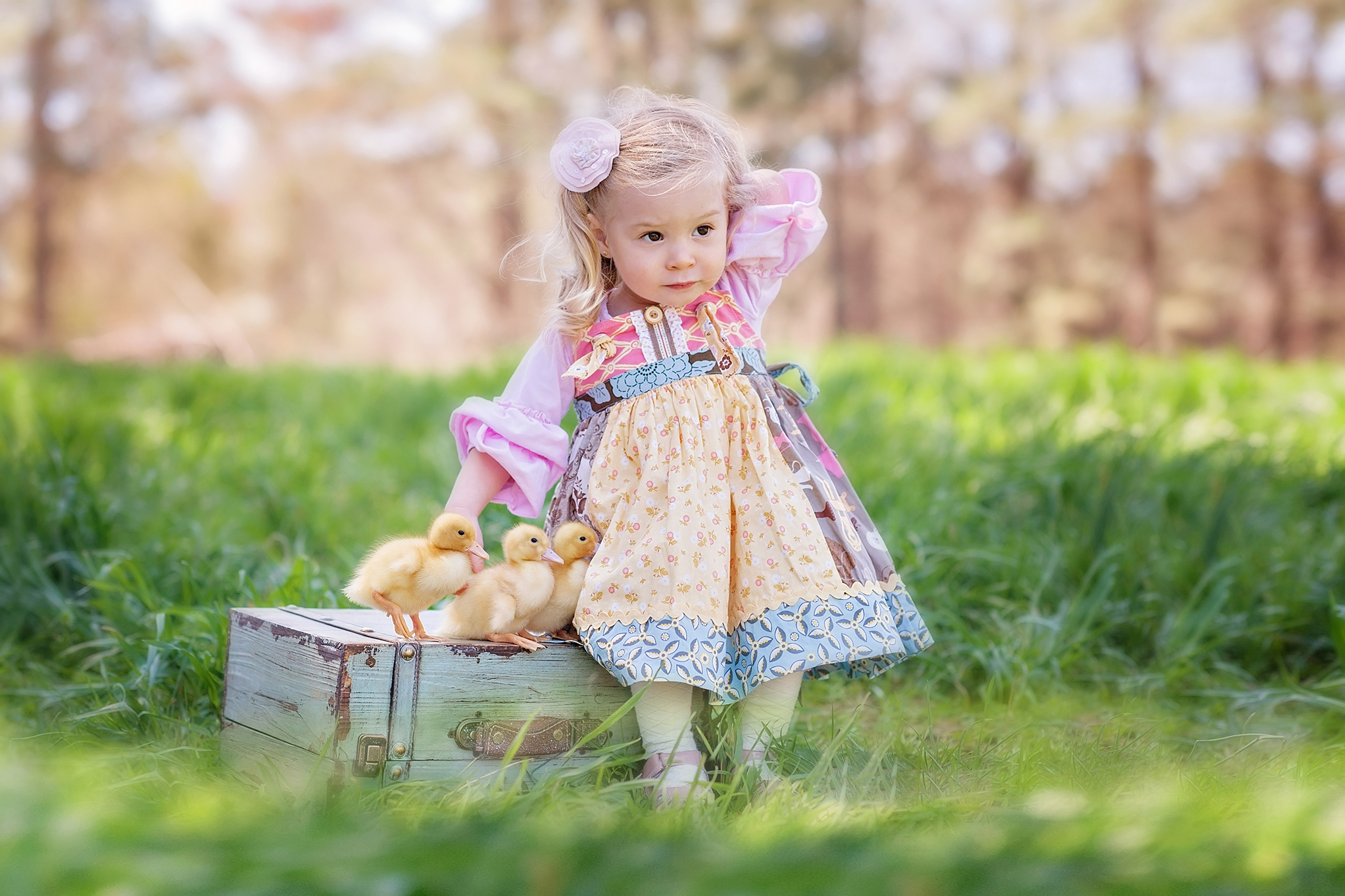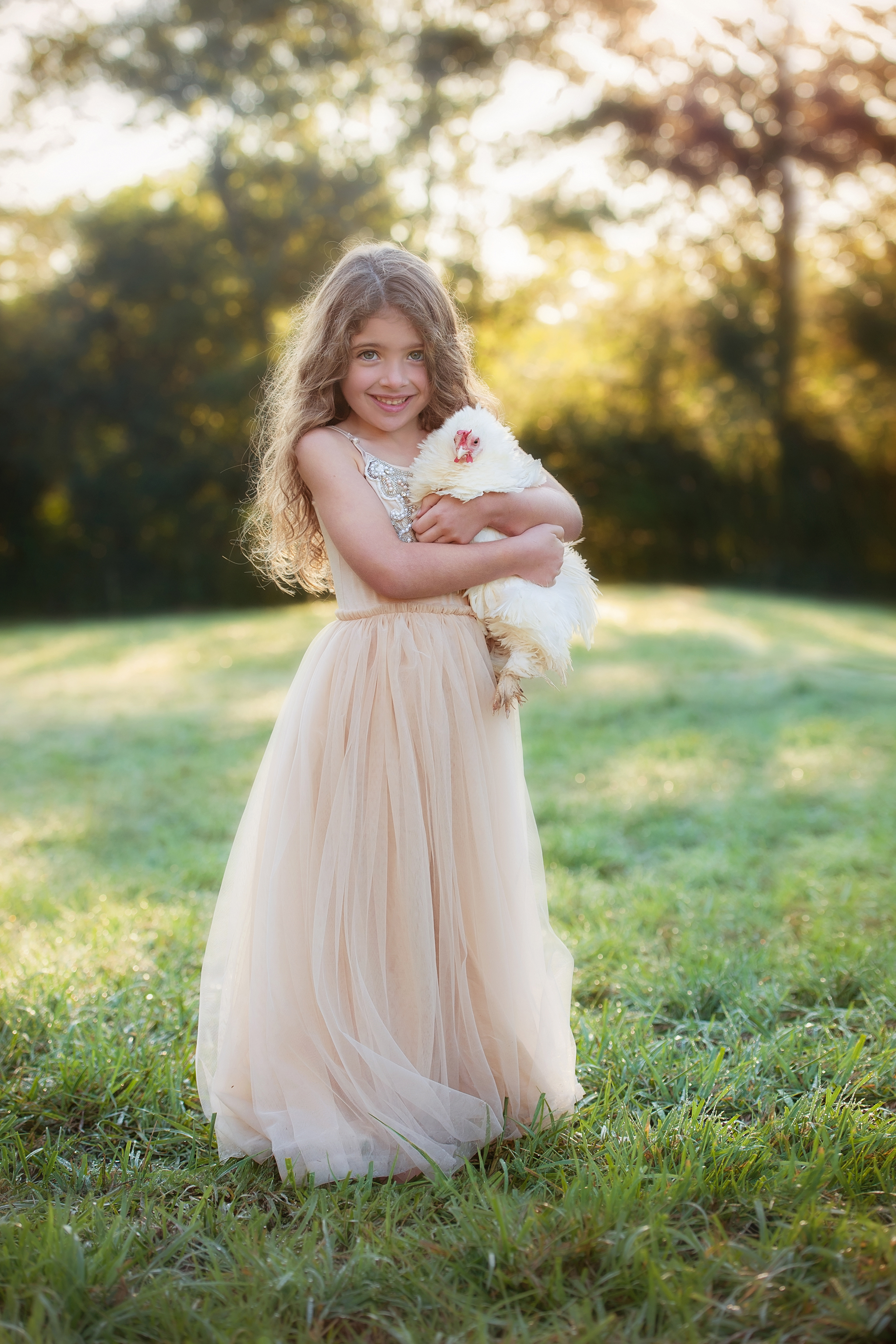 Final Tips
There is some debate about the ethics of including animals in child photo sessions. As an animal lover, I would never do anything I felt was disrespectful or potentially harmful to animals, but there are those who don't see it that way. If you are considering including animals in your child photography, explore the licensing and permissions required in your area. Contracts and liability releases may be especially important for these sessions.
While sessions with animals are admittedly unpredictable, they always result in truly special images. For this reason, my clients usually jump at the opportunity to shoot with animals. It's not something I offer year-round, so perhaps that too gives it additional appeal.
So what did I miss? If you've worked with animals in your child photography, what other advice would you share?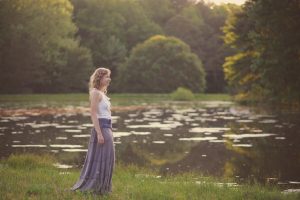 About the Artist:
I am a North Atlanta photographer living in Roswell, GA with my husband and our three sweet and high-energy boys. My husband and sons are first and foremost the loves of my life and the inspiration for my family and child photography.
As I watch my boys growing up at lightning speed, I'm increasingly grateful for and awed by photography's unique ability to freeze moments in time. Whether those moments bring a smile to your face, a tear to your eye, or a pang to your heart – it's the rush of emotions you feel when looking at a special photo that drives my passion for photography. When an image has the power to invoke that kind of emotion, that's when you know it's worthy of hanging on your walls – and that's the kind of child and family photography I set out to capture.