We are so excited to welcome our Featured Vendor Buy Alphabet Photos on CD to Rock the Shot today!   Take a moment to learn more about Jodi, the owner of Buy Alphabet Photos on CD, and the wonderful products she offers for photographers.  PLUS… make sure to get in on an exclusive limited-time offer.
Jodi writes:  You've probably seen those "alphabet photography" letters and frames by now.  Photographers take pictures of objects that resemble letters of the alphabet and use them to spell out names and words.  But wow – can they get pricey!  Well over $100 for just one framed name.  Now you can own your own digital image library of over 400 letters and numbers for about 10 cents each!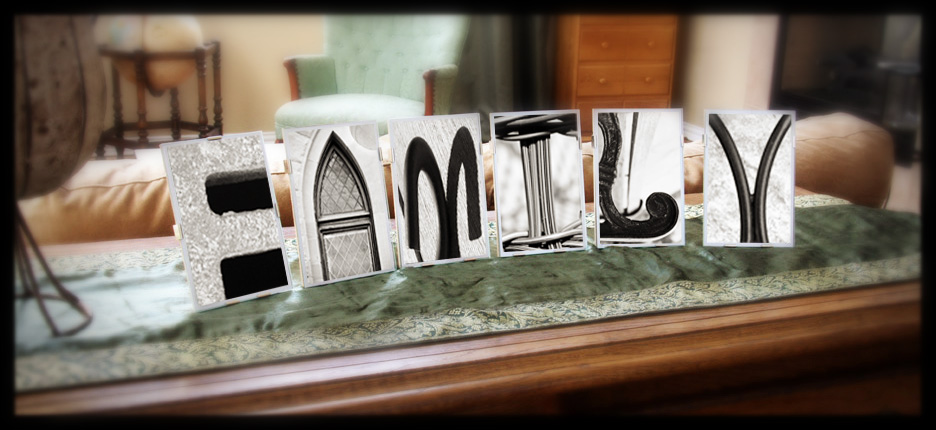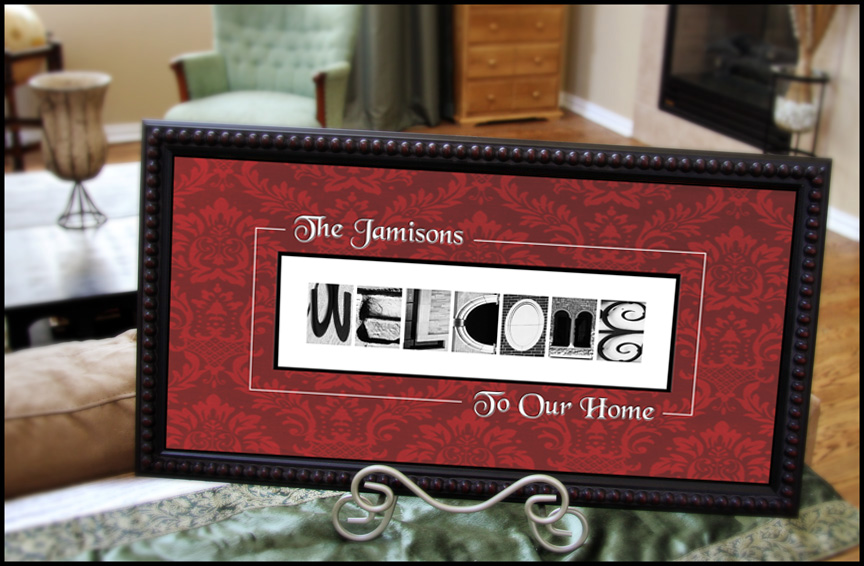 Photographer Jodi Gerber of ArtisticLetters has created an entire catalog of black & white letter images throughout the past 4 years – all by taking photos of objects in nature that resembled letters of the alphabet.  She recently decided to offer her ENTIRE catalog of 400+ letter images to the public on CD or Download so that anyone could create their own designs … and save big money! It's a truly original way to make artwork for your home – or even for scrapbooking, greeting cards, wedding invitations, baby's birth, etc. Endless possibilities for whatever the mind can imagine!  And a great way to create Christmas presents at a great price.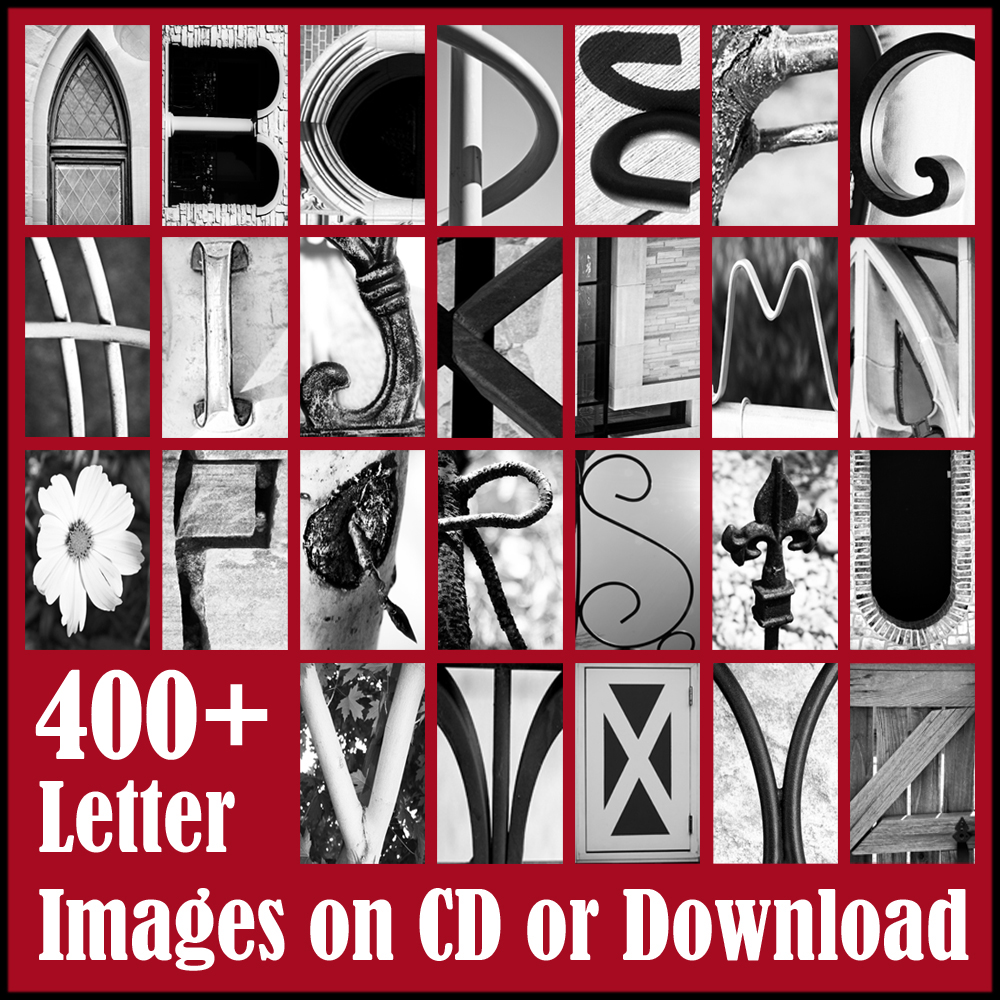 Jodi is generously offering RTS Readers exclusive discounted pricing of up to $4 Off!  You can also receive a bonus FREEBIE alphabet set (with purchase)! And here's the great part – you get to choose a Damask set from 6 different galleries!  Full details are available on the "Rock the Shot" page at Buy Alphabet Photos. Enter the code 'SAVINGS' as the password to find the goodies and discounted pricing (exclusive pricing and freebie offer expires Sunday, September 11 so be sure you take advantage of this great deal while it lasts).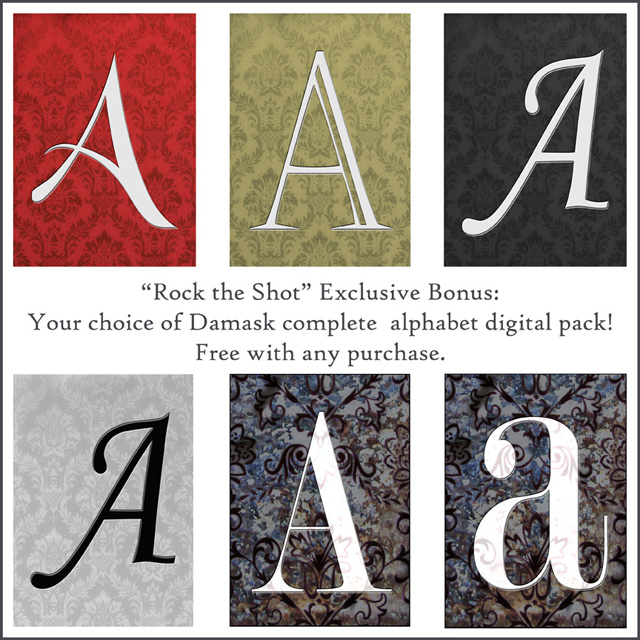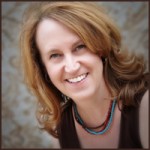 About Jodi:  It all started several years ago when I noticed a couple objects that I thought resembled letters.  I starting noticing them more and more and decided to take photos, print them out, and assemble them into last names.  I then framed them and gave to family members for Christmas presents that year.  I couldn't believe the reaction these alphabet photos generated.  People were amazed and some commented it was the most thoughtful gift they had received.  I was hooked!
I've been "letter-hunting" for years now … no license required.  😉  There are over 400 letter and number images and I've also created all the digital mattes.
Please visit Jodi at her website Buy Alphabet Photos and her Facebook page today!