by Guest Contributor Whitney Jeleniewski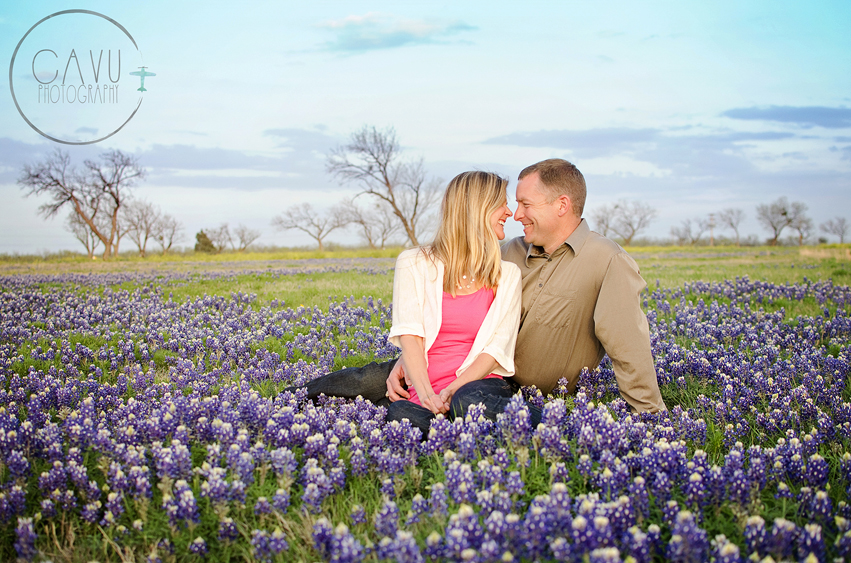 Welcome Home Bluebonnets!
I am not a Texan.
This became abundantly clear after my first spring in Texas.  My husband and I moved to west central Texas in April of 2010.  As we drove through Dallas on I-20 we were thoroughly confused and amazed at the amount of cars and people pulled over on the side of the highway!   We thought surely there must have been some big accident, or a fire, or an air show.  But we looked and looked and all we saw were the cars, cameras, the people, and the flowers.  Surely, we must've missed "the show."  We have wildflowers on the sides of the road where I'm from in Massachusetts, but you pull over only for ONE reason and it's not to take pictures…of Little. Blue. Flowers.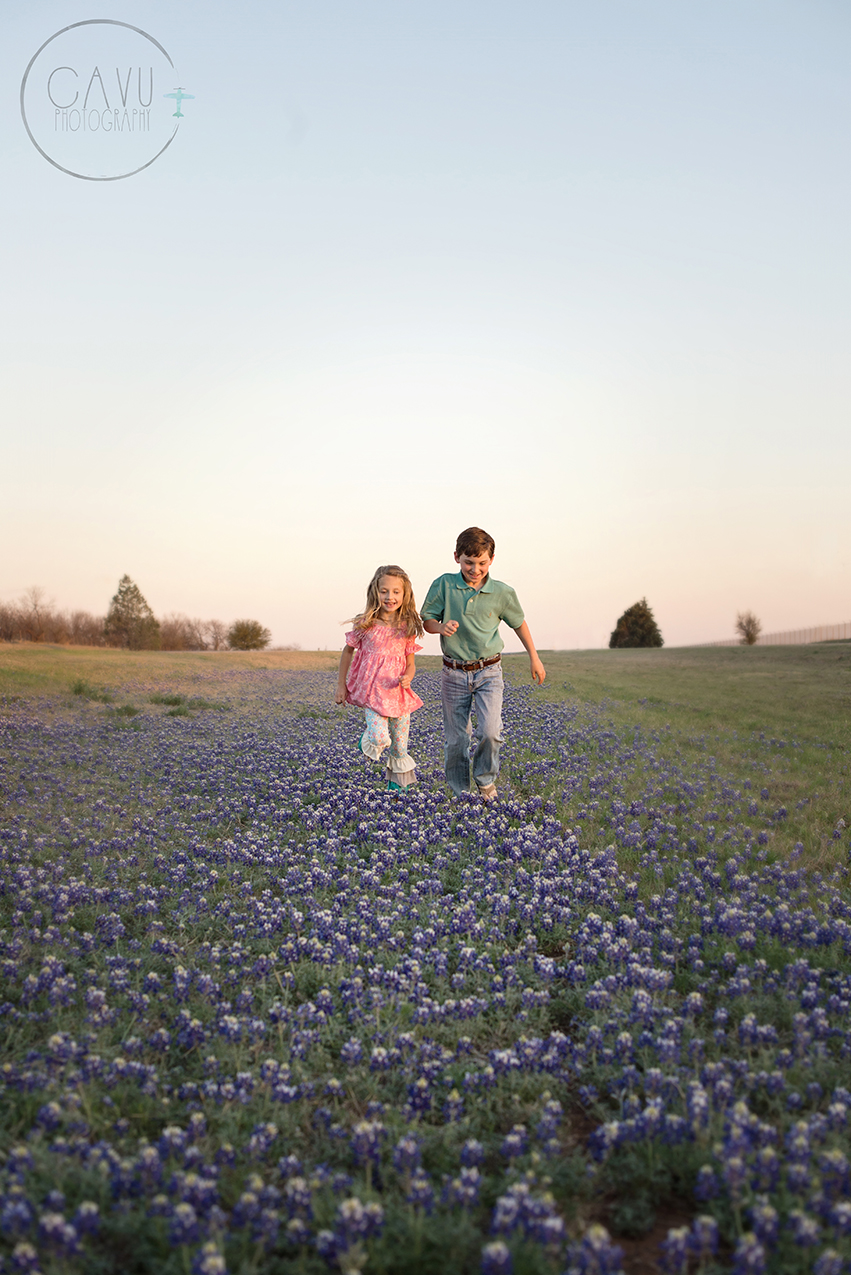 It wasn't until the following spring that I discovered, as a photographer, what all the hoopla was about.  I received floods of emails asking, "Are you taking pictures in the bluebonnets?" and "Where are the bluebonnet fields?"  I had to google what a bluebonnet was. These were not just weeds, these were not just flowers, these were bluebonnets!  And this was Texas.
I've found the bluebonnet to be a welcome burst of springtime color and a justifiable source of Texas pride, and like any treasure, you might need a map with an "X" marking the spot of where to find the perfect bluebonnet field.   Photographers would lie, cheat, and sell their youngest to Rumpelstiltskin to protect the location of "their" bluebonnet patch if they were lucky enough to find one.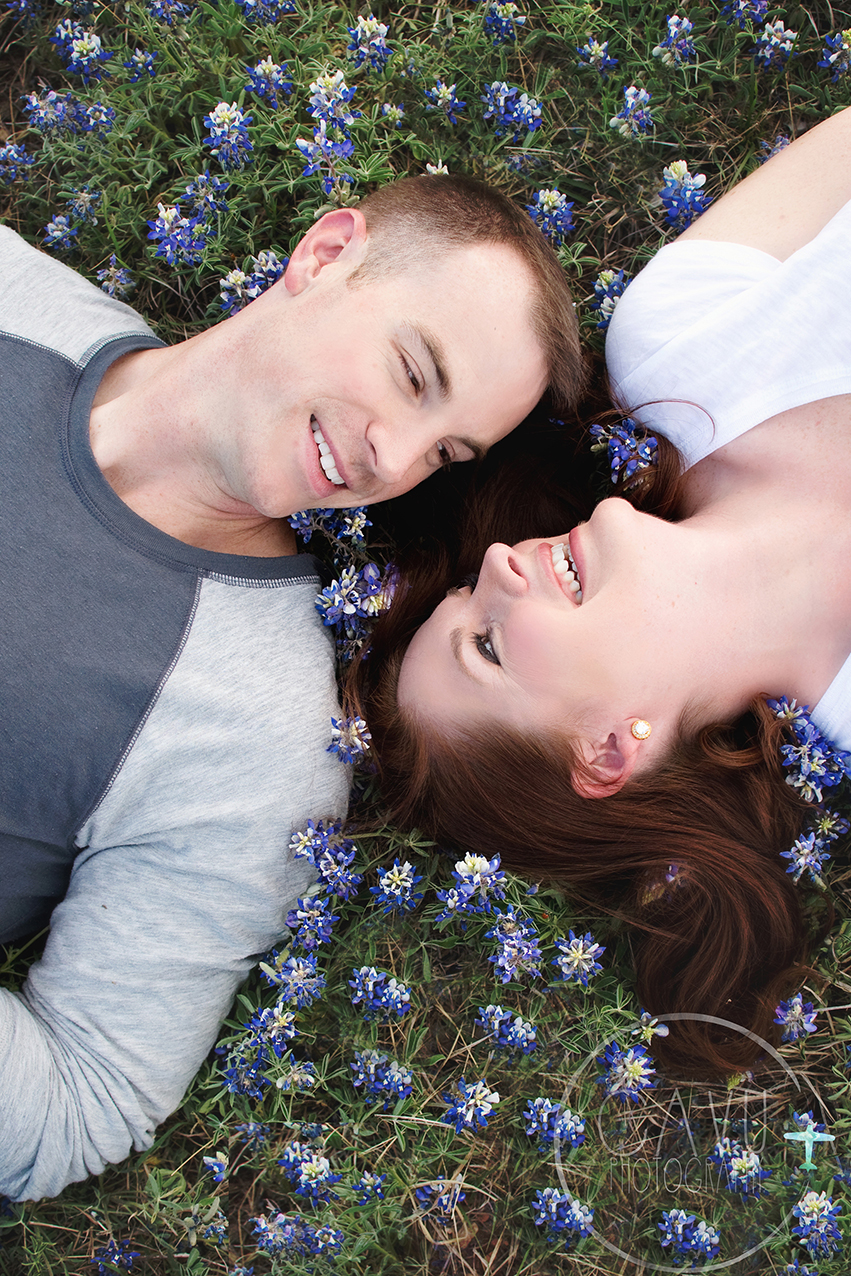 So, if you find that elusive patch or strike it lucky and find a field, how do you get the most out of your photos?!
Follow the "golden rule."  Shoot 2 hours after sunrise or 2 hours prior to sunset.  I actually tighten this requirement up to 1 hour, especially when the bluebonnets tend to be in wide open fields with little to no sun. Also I tend to be shooting small children who do not respond well to "don't squint."
Use props.   Let me elaborate.  Use simple props.  All sorts of God's creations tend to be hiding in the bluebonnets.  Snakes, thorns, and fire ants.   I use props to safeguard children against these sneaky little hazards.   Keep the props simple (an apple crate, a simple wooden chair) as you don't want to distract from the beauty of the bluebonnets or your subject.  Some prefer to use blankets, but use them sparingly, as you don't want to flatten the flowers for those after you!
Dress for success.  Organic, muted tones in the flowers are best.  If it were up to me, I would pick earth tones, denim and boots.  If you prefer a little more color, wear colors complimentary to the bluebonnets (yellows/oranges/peach). Avoid neon colors and patterns.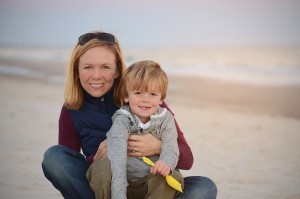 About Whitney: Hello! I'm Whitney, a portrait photographer, specializing in newborns, babies and children. My studio for newborn work is in Abilene, Texas, but I also serve Sweetwater, Ft. Worth, Dallas  and surrounding areas . As a mother of two children myself, I'm very familiar with the cliché "they grow up too fast". But it's true; they really do! And those precious newborn moments are over in a flash.
I've always loved children and I'm a real people person. There is something really quite special about making a connection with my clients who have brought me their most precious bundle. Whether it's catching a tender moment between mother and baby, capturing a quick windy smile or just admiring the sweetness of a sleepy newborn pose, I love this job! I get such a great sense of pleasure and satisfaction from giving parents memories to cherish through the images I've created.
Visit Whitney at her WEBSITE | FACEBOOK pages