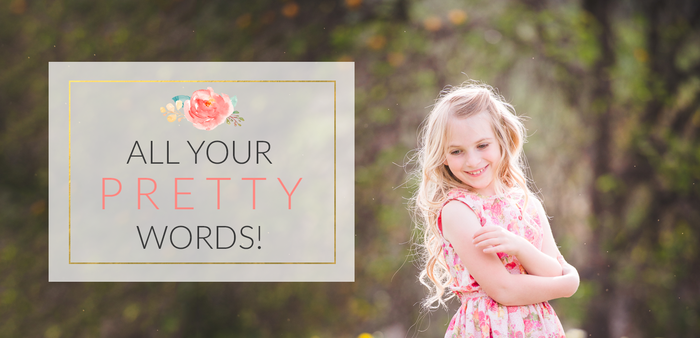 You have done it once again. You have truly given us an awesome treasure. The price of joining is so small. The treasure itself and the tremendous resources are priceless for professional and amateur photographers. I'm so excited to use the awesome presets included and the surprises coming in the future. Thank you, thank you, thank you!– Katie J.
So glad to be apart of this forum, it never gets boring, there is always something to learn. I am doing the 365 project/challenge just haven't posted any photos yet 🙂 – Bridgett B.
Well PP, you set some records tonight! First, you got my cheap butt to spend $29.00 on the Forum subscription, by luring me in with the "sneak peek" presets. Why is this a record? because I am cheap and I don't like to jump the gun and spend my money on things before I see them., but I could not resist! Second – and most IMPORTANT – I had my first true "ONE CLICK EDIT" session! I am so dang excited! I have been able to increase my editing efficiency tremendously with all the PP's, but tonight I was able to execute almost every photo with just ONE CLICK! –Heather Y.
I just can't stand it! I spent some time checking out the features of the new Pretty Forum and it is absolutely amazing. I think I've said before that one of the features that first attracted me to the world of "Pretty" was the pretty (sorry) ad that I saw on the right side of my Facebook page. I liked it well enough to investigate and saw right away that whoever was responsible had really understood graphic design, branding, and marketing. Everything "matched" or "went together" and the theme was carried all the way through into the details. I imagine there is a technical term for this, but I don't know what it is, but the result is very effective. Pretty Forum brings all the pieces together, plus adds even more features. It also gives them a great platform upon which to grow. I really appreciate the work and effort that goes into this. Now that I have seen everything that the Pretty world has to offer, I would stay even without all these advanced design concepts I'm talking about—perhaps. I never would have gotten here, however. I'm happy to be a part of the Pretty Forum and the Pretty world. I can't wait to see what the "Pretty Ladies" do next!  – Judi L.
OMGEEE the Treasure Chest is amazing!! The ladies of PRETTY are amazing! – Megan
I'm so glad I signed up well worth the $29 and more! I would have paid full price LOL, but love a good deal – Danielle B.
Oh my gosh I can't wait to join!! This seriously feels like Christmas!! – Ashlee H.
I agree with the "thanks for the opportunity of the reduced rate". I heard about Rock the Shot and went to have a look but I couldn't fit that into my budget so I jumped at this chance…..with the Aussie Dollar not the best it works out to be $43 however I am very thankful for all the new presets and photography information. I am so glad I jumped on board with your presets. You guys put so much into this group. – Kathy A.
Please forgive me if I'm WAY TOO EXCITED but by the power vested in me by the EXCITEMENT I'm feeling, I declare today, Pretty Forum Day ♥♥♥♥♥♥♥♥♥♥ !!!! – Katie