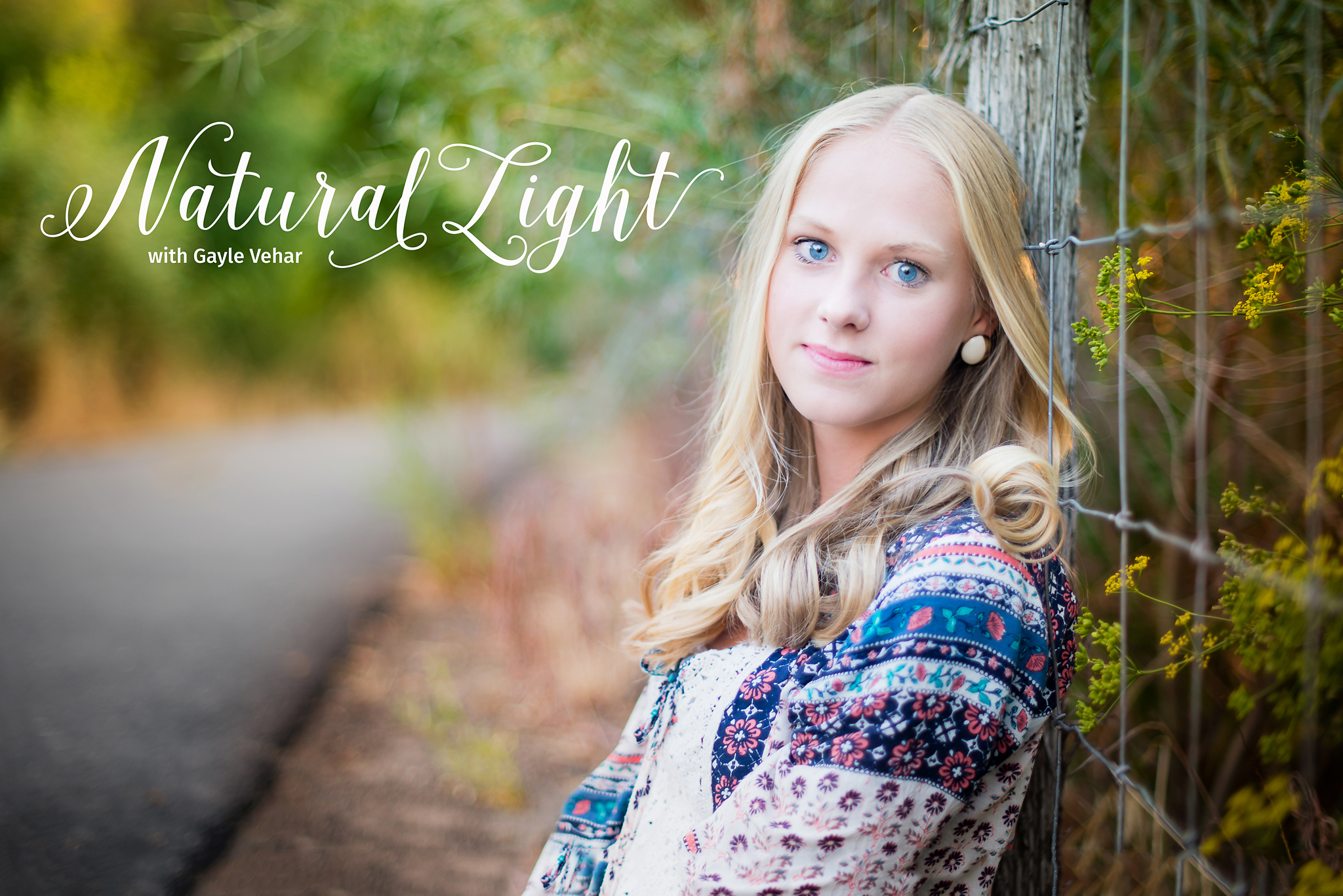 How we use the light around us can either make our photographs amazing or anything but.  The good news is that amazing natural light is available to us at all times, we just need to understand how to use it.  In this course we'll explore all the different types of natural light, how to best use them, and how to troubleshoot the challenges that arise from each type of light.  You'll finish this class confident that you can use the natural light available to you every day!
Course Requirements
Camera: DSLR (Camera that is capable of changing lenses) and a working knowledge of your camera
Level: Beginner to Intermediate
Location:  Online within the Pretty Forum.
Dates: Workshop will begin Tuesday, February 14th, 2017. Lessons will be presented every Tuesday for 4 weeks, and may be accessed at your convenience.
Materials:  All lessons will be in written format as well as include video tutorials.  All PDF and video tutorials for the course are downloadable for your to reference.
Instructor: Gayle Vehar
Time Commitment: Approx. 3 to 4 hours a week.  Non-members have access to the workshop forum for 4 weeks after the start of the class. Don't forget to download everything you need prior to that date!  Members of Pretty Forum will have access to the workshop forum for an additional 4 weeks to review and download workshop material for future reference.
Course Outline
Week One: Shooting in Shade and Conquering Cloudy Days
Analyzing the Light.
Directions of Light.
Finding good light in the shade.
Finding good light on cloudy days.
Tools for Enhancing the Light
Overcoming challenges of shade light and cloudy light.
Live video Demo: Cloudy Light and Shade
Week Two: Mastering Direct Sun
Finding Good Light in Direct Sun.
Metering in Direct Sun.
Overcoming Challenges of Direct Sun
Introducing backlighting
Live Video Demo: Shooting in Direct Sunlight.
Week Three: Morning and Evening Light and Backlighting Like a Pro
Why everyone loves morning and evening light.
Camera settings for best success.
Overcoming Challenges of morning and evening light.
Backlighting like a pro.
Overcoming the challenges of backlighting
Live Video Demo: Shooting backlit.
Week Four: Window Light and Shooting Indoors
Finding good light indoors.
Positioning your subject in the light.
Overcoming the Challenges of Shooting indoors.
Camera Settings for best success.
Embracing Low Light.
Live Video Demo: Shooting indoors.
*UPDATE: SOLD-OUT
Please sign up on our waitlist for our next Natural Light Workshop
Workshop seats are non-refundable, and non-transferable