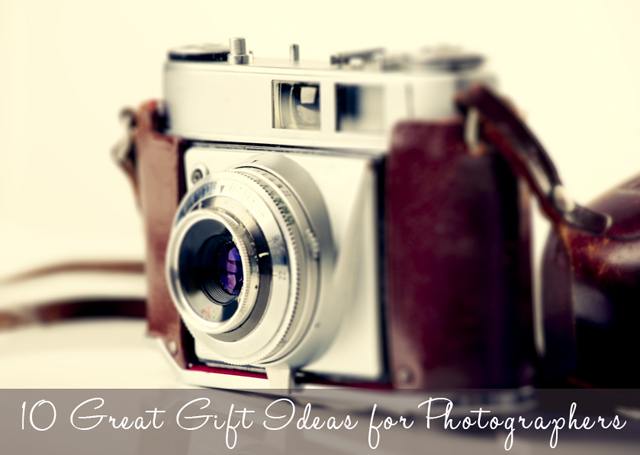 Don't know what to get your FAVE photographer this holiday season?  Well, we're here to help!  We've put together a fantastic list of 10 Great Gift Ideas for Photographers.  These fun and unique gift ideas are perfect for any photography enthusiast. 
1.
 The Brand New Kindle Fire
!  One of the most affordable tablets out there with all of features you need for only $199.  Over 18 million movies, tv shows, apps music and more.  I just LOVE this new kindle, it fits right in the palm of your hand, and has a beautiful display.  Full details can be found HERE
2.
 The Canon EF 50mm f/1.8 II Camera Lens
 is a great deal for around $100.  If you're looking for sharper images and love background bokeh, start here.  This is the perfect gift for a friend!  If you're looking for the 1.4, it's about $200 more and a great buy.  If you are a Nikon user, check out the Nikon 50mm f/1.8G AF-S NIKKOR Lens. 
3.
 Spyder 3 Express
 is a fantastic tool for photographers!   We get a lot of questions about how to calibrate monitors and this is a wonderful way to do it. Product Description:  The Datacolor Spyder 3 Express adjusts the color on your monitor so your photos appear more accurately. Easy-to-use right out of the box, this award winning proven technology helps you calibrate your display.  The Spyder 3 Express is an revolutionary simple monitor color correction tool that automatically adjusts the color of your monitor so what you're seeing is more true. It is designed for Photo Enthusiasts, Advanced Amateurs, Passionate Photographers and DSLR users of all kinds.
4.
If you're not using Lightroom 3, you are really missing out!  We cannot recommend this program highly enough.  This is an indispensible workflow tool that will help you organize and edit your images quickly and easily.  If you're a teacher or student be sure to check out the Student and Teacher Edition
 for a steal of a deal!
5.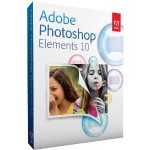 Another great editing program we highly recommend is Adobe Photoshop Elements 10
.   This is a powerful editing program, and a much more affordable alternative to Photoshop CS5.
6.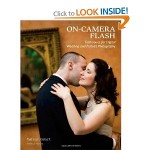 Learn all about using on camera flash from lighting expert Neil Van Niekirk's On-Camera Flash Techniques for Digital Wedding and Portrait Photography.  If you're tired of getting that "flashy" look when using your speedlight on camera, this is definitely the book for you!!  And be sure to check out Neil's newest book Off Camera Flash for Digital Photographers.
7.
 Kelly Moore bags are a FABULOUS way to carry your camera gear in style!  Who wouldn't love a bag like this for Christmas?  Kelly Moore bags come in a wide range of styles and include bags for both men and women!
8.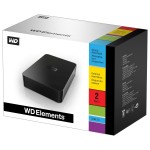 If you're like me, you never have enough storage space.  The Western Digital WD 2TB Desktop External Drive gives you a LOT of storage space for backing up your family photos or client sessions.  I have several of these Western Digital Drives.   They are fast, quiet, and very reliable!
9.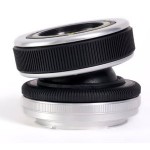 Express your creativity with the Lensbaby composer for Canon or Nikon.   Product Description:  All Lensbaby™ selective focus SLR camera lenses provide photographers with a new way to control depth of field by bringing one area of a photo into sharpest focus with that Sweet Spot surrounded by graduated blur. By bending the Lensbaby lens, the photographer moves the sharp area around the photo for customized creative effects!
10.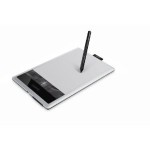 The Bamboo Capture Pen Tablet by Wacom is the ideal tool for editing photos!  Product Description:  Bamboo Capture is a small format pen and touch tablet specifically designed for the digital photo enthusiast. The pressure sensitive pen gives you precise control for your digital photo editing creativity. Four ExpressKeys give you quick shortcuts to your most frequently used commands. Included in the box is a full version of Photoshop Elements and Nik Color Filters to help you get started quickly. Use the pen combined with Multi-finger touch gestures to work efficiently and with precise control.
LEGAL STUFF: This promotion is in NO WAY sponsored, endorsed or administered by, or associated with Facebook.  All of these gift ideas are items we recommend and some are affiliates to our company.