by Guest Contributor Leigh Anne
I am not a professional photographer. I am a cook and I am a blogger thus I take pictures of food. I have taken a photography class and learning to shoot in manual has been the best thing I ever did for my improving my photography skills. But most of what I have learned has been through trial and error and reading great blogs like Rock the Shot!
The first question I am always asked is what kind of camera do I use. I shoot with a Nikon D90 and use either my 50mm1.8 or my 17-55mm 2.8.
When people ask me about my food photography and how I get such pretty pictures my number one tip is use natural light.
My kitchen has a nice little area with some beautiful northern light. This is where I do most of my picture taking – right on top of my table. I have a real professional set up.
My backdrop is a white foam core board from the Dollar store and that is an old cupboard door I found at the dump! Sometimes I use another piece of foam core board on the table instead of the cupboard door. I also use another piece of foam core board as a reflector. Like I said, I am not a professional! But it works.
This is my basic backdrop which I can then change up with different colors and materials. I have a collection of different color poster boards that I use a chip clip to attach to the board.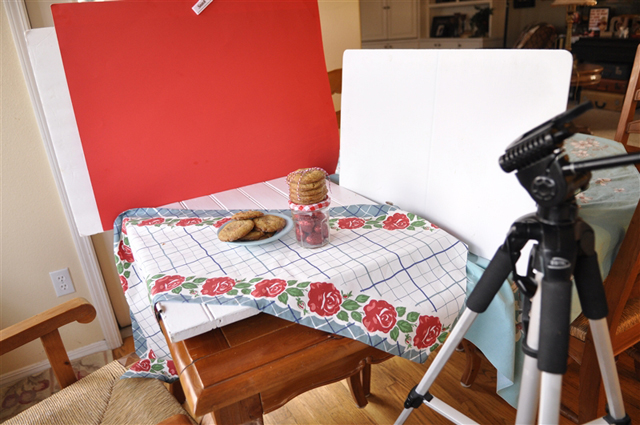 Here's what the actual photo looked like.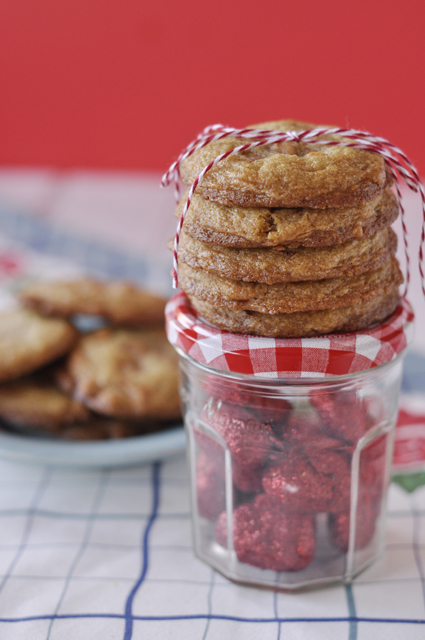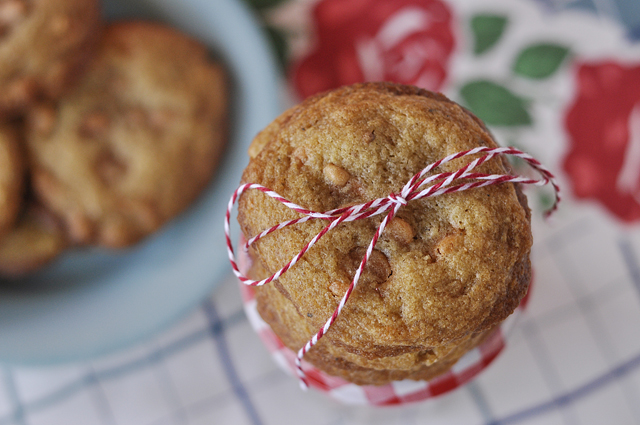 You'd never know it was taken on top of my kitchen table!  I also have a collection of wrapping paper that makes a great backdrop too.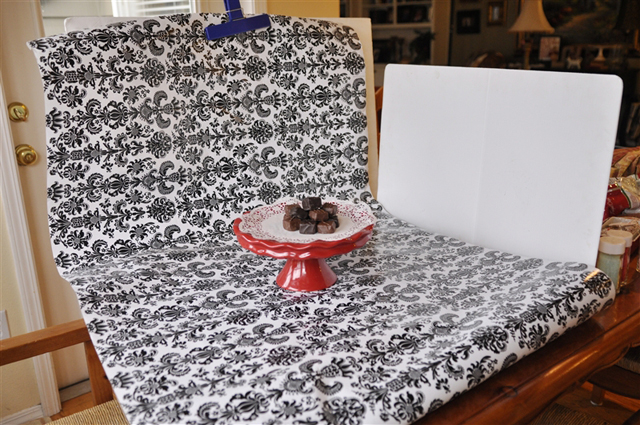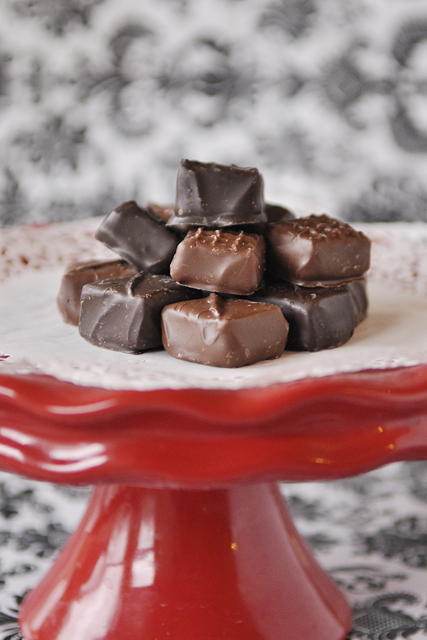 I like variety so I have accrued quite a collection of fabrics, papers and serving pieces that I use for my photos.
I am also lucky enough to have a small office off my family room with a closet and counter where I can store all the stuff. There is a lot of stuff! Fabric napkins make a great photo prop and are just the right size. I also like to vary texture so old wooden cutting boards, burlap, bamboo all work great too.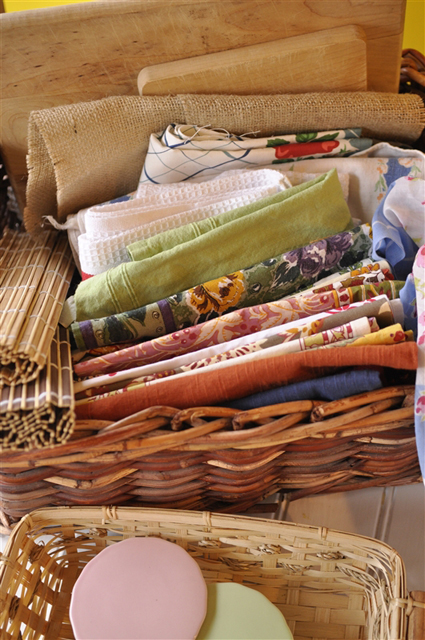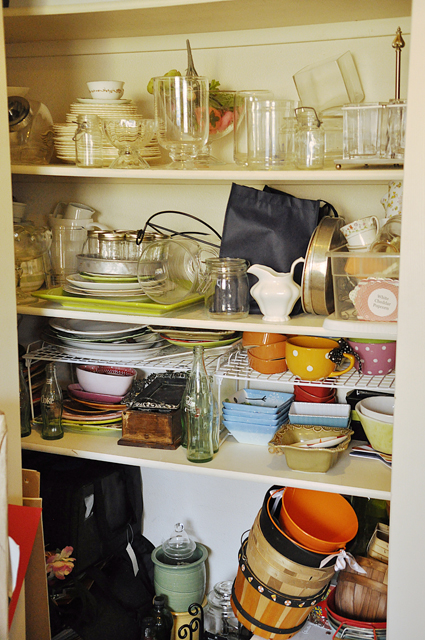 Sorry for the bad photo… I have a slight addiction to cake stands.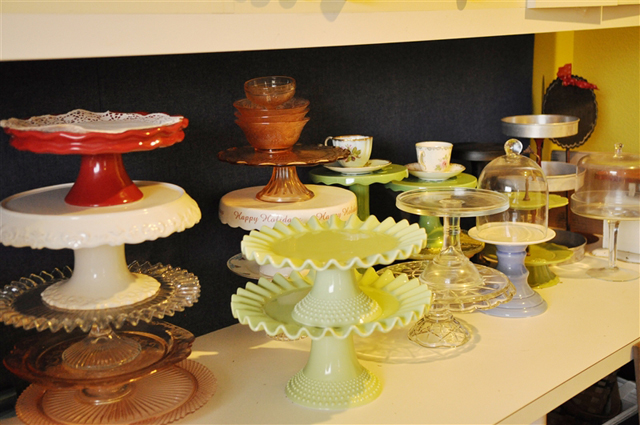 Using natural light can sometimes be a challenge for a food blogger, especially in the Northwest where I live. In the Fall and Winter and sometimes in the Spring and Summer natural light can be limited. We have lots of cloud covered, rainy, gray days here in Oregon! I blog about the food my family actually eats, what we are having for dinner. So a lot of my photos are taken at dinner time. In the winter when the days are short and it's dark outside by 4:00 p.m. it's hard to take a good photo!
Fortunately I discovered the Lowel EGO light which helps on those dark and dreary days. It is certainly not as good as natural light but it's better than my regular kitchen lighting!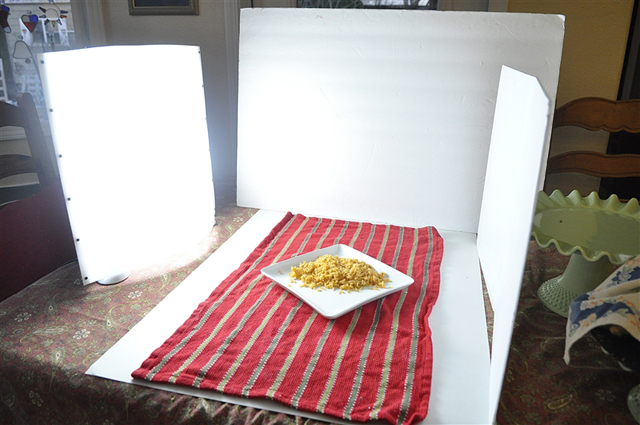 Here's a photo taken with the light. Not bad but natural is better!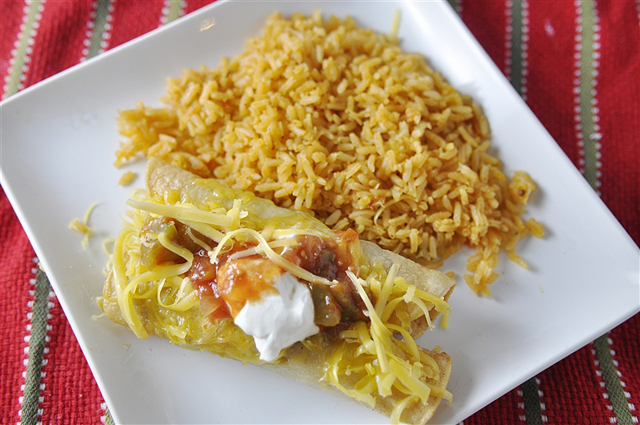 The other tool that is helpful in low light situations of course is a tripod. I am a little slow to the game and just recently started using one and it has helped tremendously when I have to use a lower shutter speed because of the lack of light. My pictures are much crisper.
Thanks to Rock the Shot for letting me share today! If you are interested in any of the recipes for the food you just saw I'd love for you to come over and visit me at Your Homebased Mom! The taquito recipe is here. The chocolates were a gift, sorry no recipe and the cookie recipe is here.
This year I'm focusing on Being Grateful and sharing a photo each day on my Facebook Page of something I'm grateful for – I'd love for you to follow along.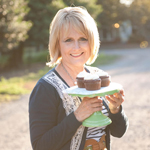 Hi! I'm Leigh Anne, mom of four, recent empty nester and wife who loves family, food, entertaining and fun. I love sharing my journey of finding the pretty and delicious in life at Your Homebased Mom and taking pictures of all those pretty and delicious things.  I have learned that the pretty and delicious is always there – sometimes we just have to look a bit harder for it than other times.