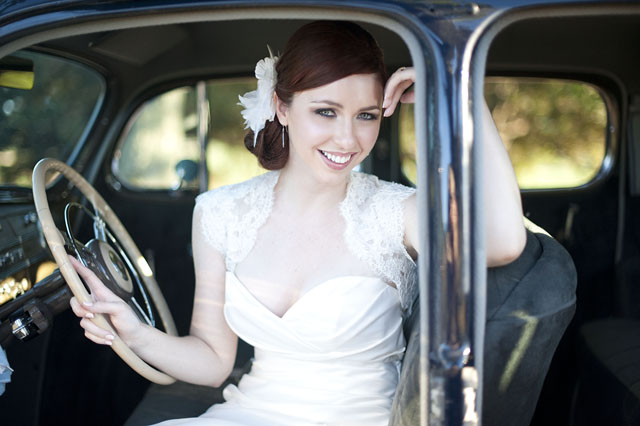 We are so pleased to welcome Stephanie Reeder to the Blog today!  Take a moment to learn more about Stephanie and visit her website Stephanie Reeder Photography today!   Thank you so much Stephanie for taking the time to share your work with us!
Where did your inspiration for photography begin?
I have always loved photography and could get lost in photography websites for hours admiring the beauty of the art, but it truly didn't come alive for me until my son was born just over four years ago. As a first time mom, I wanted so badly to capture every moment with my son while he was still young.  As Tara Chisholm once said, "Photography is the beauty of life, captured" and to me it so true to capture those moment you wish to hold onto forever.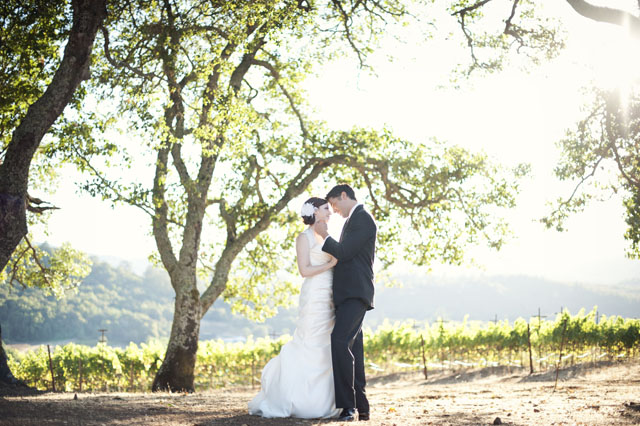 How would you describe your photography style?
I consider my style to be very natural, fun, and very much in the moment. I truly believe that everyone has a story to tell and I find it my passion to bring their story to life through their emotion and connection between one another. Some of my most favorite images are those where a couple can be captured in a way they never saw themselves before.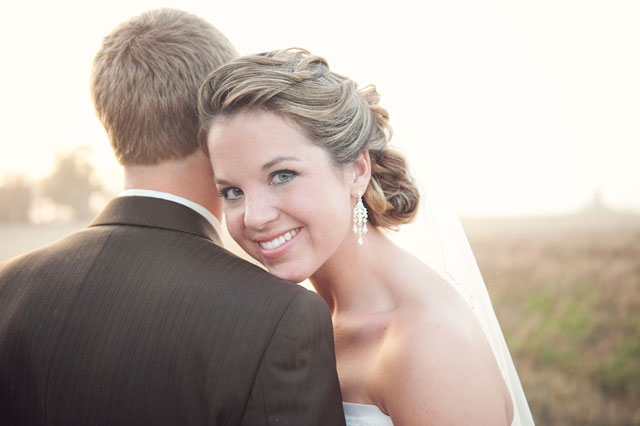 Did you study photography in school or are you self taught?
To be completely honest, I have never picked up a photography book in my life. I have always been the type of person to learn hands on and figure the ins and outs on my own. Now, that being said, I did take great use of the internet when it came to things I had no clue about. I participated in forums, asking questions when needed, and reading what others were sharing. From there, I learned what I loved and continued to master my style.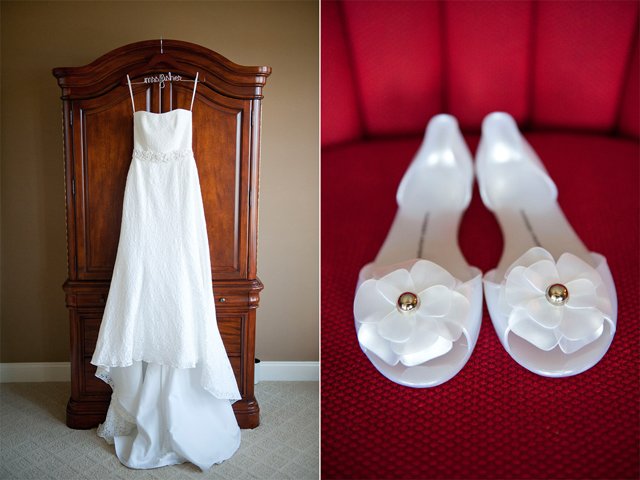 Do you shoot Canon or Nikon, and what is your favorite lens?
I am all the way a Nikon lover! I currently shoot with the Nikon D700 and I go back and forth between the Nikon 24-70mm 2.8 and the Nikon 50mm 1.4. I love these lenses for two very different reason. On a wedding day, the 24-70mm allows me to have a lot of versatility and the 50mm allows for that dreamy depth of field that I love when capturing emotion.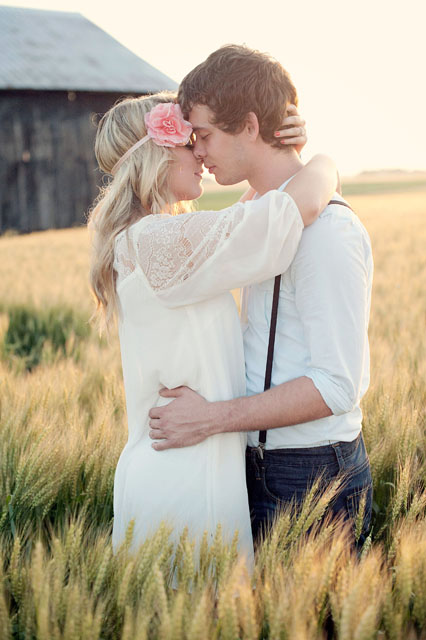 Do you have any tips for photographers on how to find the light?
My husband calls me crazy, but I see light in a much different way now, then when I first started. We'll be driving down the road and I'll see that perfect pocket of light and I'll sometimes wish I could stop, place a subject and shoot for hours. My biggest tip for a photographer is to train your eyes to see the soft light over the harsh direct light. You can often find this under or between the trees, at the corner of a barn, and especially two hours after sunrise or my all time favorite, two hours before sunset…for that dreamy light! The greatest importance in training your eye to see the soft light is that you will not always have the perfect scenario to scout, plan, and master the light before a session. Especially on a wedding day you have to think on your feet and be ready to shoot with the light and surroundings given to you. For me, this trained eye has allowed me to enjoy a wedding day much easier then stressing out over where we'll be taking photos.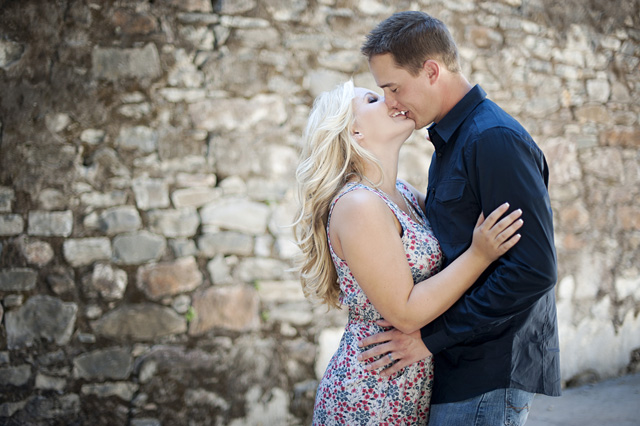 What do you feel is the most challenging thing about photographing weddings?
If you were to ask me five years ago if I'd be a wedding photographer, I would have probably laughed nervously and said are you kidding me! The thought of photographing a wedding back then terrified me because it was the one day you could not recreate or reshoot. That being said, the moment I stepped in for a friend to second shoot, I was hooked and never looked back! Weddings are not an easy task, but are truly a beautiful blessing to be a part of. The most challenging thing about photographing a wedding is getting everyone where they need to be when they need to be there. I am a very organized person and prior to a wedding day I sit down with my brides, make a timeline, and express to them how important it is that they communicate to their wedding party where they need to be and at what time. If Uncle Joe shows up ten minutes late for family photos, then that's ten minutes away from your bridal portraits. As a wedding photographer, you have to be able to take control when control is needed. Even though you're not the wedding planner, a bride will look to you for answers and it's important to be there for her when the time is needed.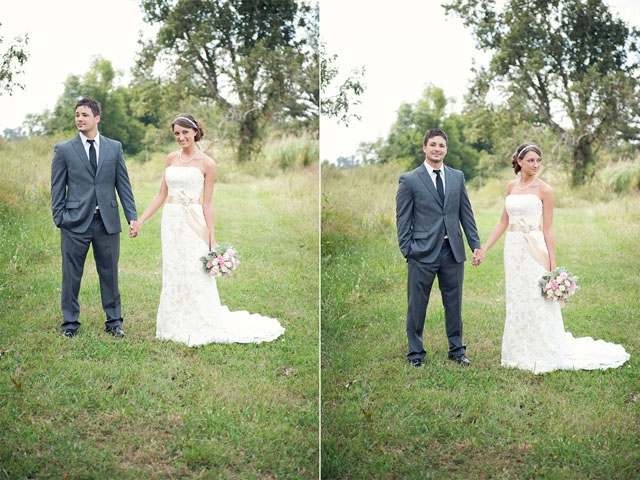 How important is pricing when starting a new business?
Pricing is so important now in my business more then ever. When I first began, I gave away the farm only to be later taken advantage of. I finally had to truly reach down and ask myself how much I saw my self worth and where I wanted to be five years from now. When starting my business, I didn't see my self worth and would spend hours and hours working to only end up in the negative. This was not fair to me or my families time together. When starting your business, make sure you do your research to see what the cost of business is to do in your area and what goal you foresee yourself making in that year's time. This will greatly help you to see your self worth and what it takes to run a business financially.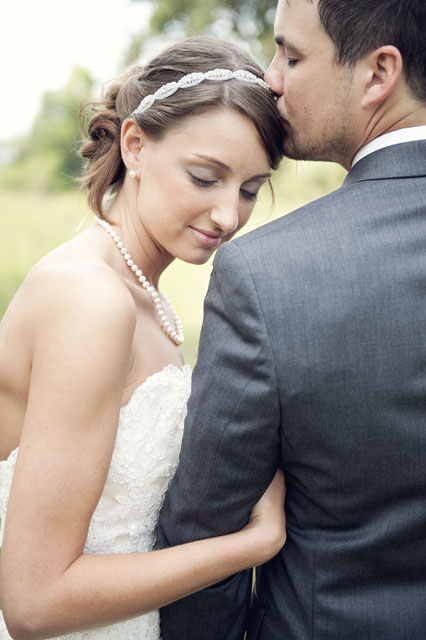 How do you sell value to your customer when the price tag may be higher then they expect?
It's been hard, but along the way I have learned that I am not going to win them all and that's ok! This may sound frank, but when priced competitively in your market, if a client isn't able to appreciate the investment into their wedding photos, then it's not worth the time to try and convince them that they can afford my photography services. Before meeting with a client I always share my pricing with them so that they know if they have room in their budget for my photography services or not. By doing this, I have saved not only my time, but the potential clients time in meeting. By appreciating your self worth, the client will in return respect and appreciate your services being provided.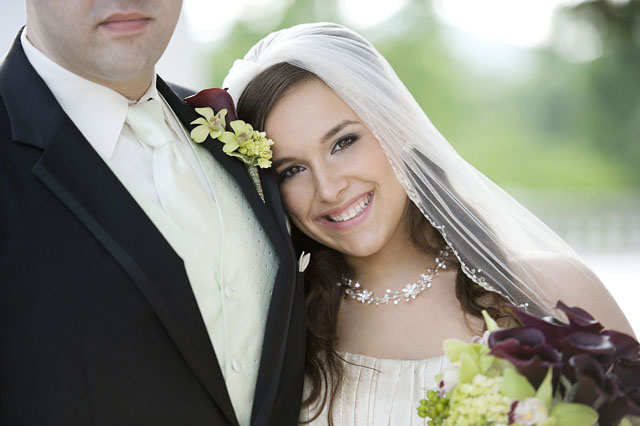 What is one of the best lessons you have learned this year in photography or in your business?
While it may sound cliche, "A jack of all trades is a master at none." I have learned greatly in this industry that I need to know when to stop and not become overwhelmed. There can be a point where if you take on too much your business will begins to suffer. When first starting out, I did everything in the book children, babies, families, weddings and so on. I began to realize that I wasn't focusing on what I love to do, because I was trying to just get by. Today, I only focus on photographing weddings and engagements. By doing this, I have first and foremost been able to provide my brides a wonderful experience from start to finish and secondly been able to focus on marketing, social media, and business proposals which in return brings me the business I desire to have.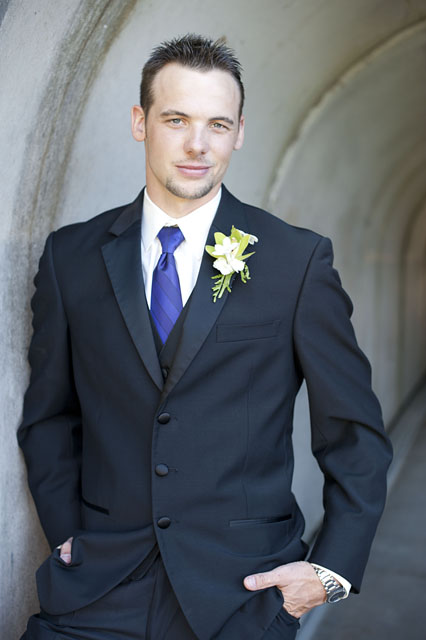 If you could encourage a new photographer in one area, what would it be?
If there was one thing I could tell a new photographer in this industry it would be to BE and Believe in yourself. There have been several times along the way where I have compared myself to others or wonder what I could do differently to fit in a little more. However, the best thing I have done for business is to love myself, my style, and images. Being unique and trying new things are what makes a photographer stand out. Have there been times where I wished I would have thought of that, yes, absolutely, but that's what I admire about my peers and in return your clients will as well. Think and market your business outside of the box and always remember to let yourself shine no matter what someone else is doing!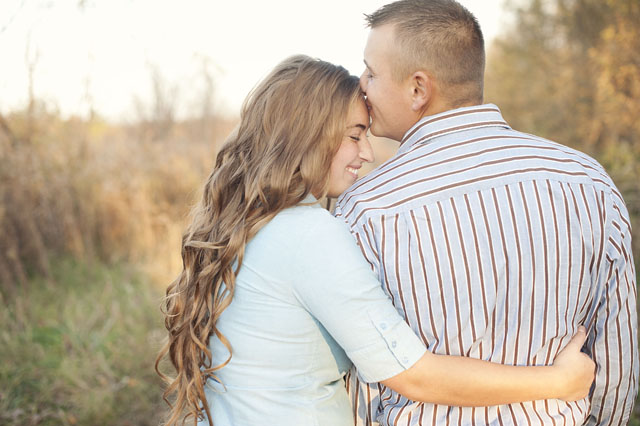 What do you love most about being a photographer?
Oh there is SO much I love about being a photographer and working in the wedding industry. My biggest love is working with the most amazing couples and capturing their special day. Through the entire process of meeting them for the first time, to helping them through their planning process, to the final BIG day, is so rewarding. Not only do I have the opportunity to be a part of one of the most beautiful days in a couple's life, I also get the opportunity to meet new friends and work with amazing people.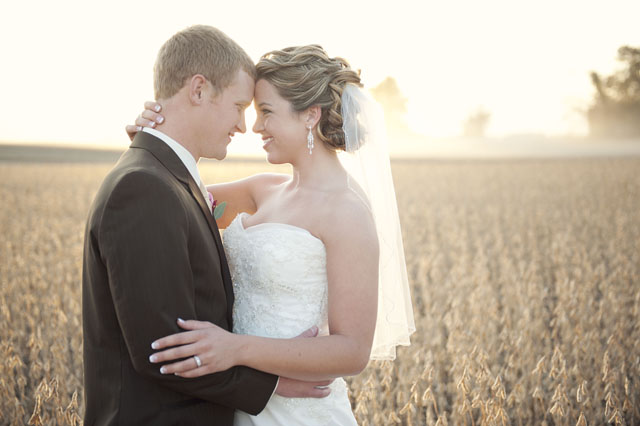 Where do you see yourself in 5 years?
Five years ago, I didn't see myself as a professional wedding photographer, so five years from now, I would love to see myself on a platform encouraging those who don't believe that they can do what they love if they follow their hearts and passion for photography. Really, we can be whoever we want to be as long as we work hard, be strong, and dream BIG!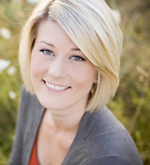 About Stephanie: I am a mother to one amazing little boy (He is my life!) I am a wife, sister, daughter, and friend I am in love with emotions, light, and all things beautiful I am fun, outgoing, real, and optimistic I dream of the future, but always live in the moment Finally I love who I am and will always be me!