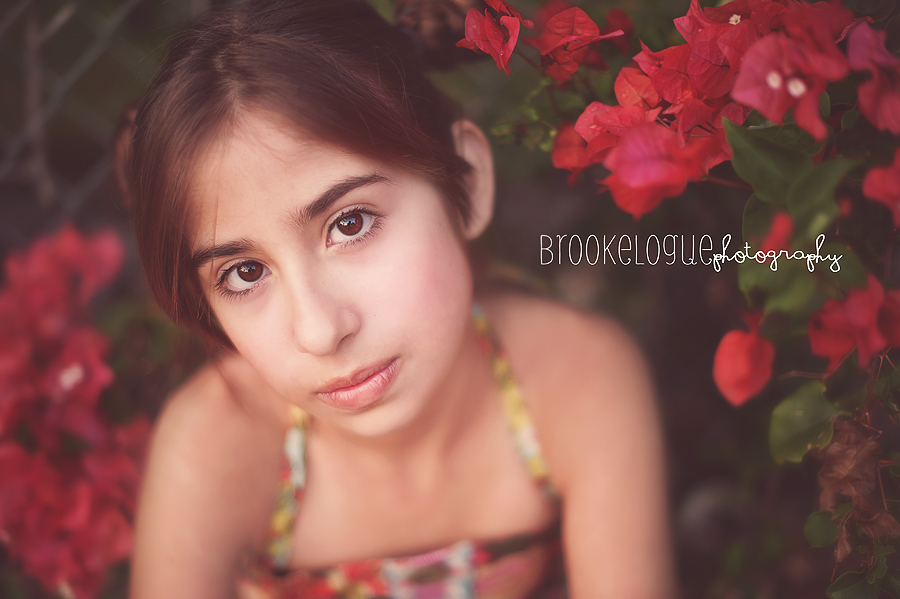 We are so excited to introduce you to Brooke from Brooke Logue Photography on the Blog today!  Take a moment to learn more about Brooke and visit her website Brooke Logue Photography today!   Thank you so much Brooke for taking the time to share your work with us!
How do you balance your business and family life?
Balancing family and business life is a constant challenge I face every day. As much as I love to work, and am so passionate about what I do, I also have to make sure that I am working around my family life. As a photographer, you are setting your own schedule, whether it be working or "playing," so discipline is extremely important to maintain sanity and maintain a timely production. I have set times during the day that are scheduled for my work time. For instance, my daughter is in school everyday until 3 and my one year old naps twice during those times. Nap time, is strict work time. If I don't focus, and take advantage of being productive, nothing will get done in a timely manner. When my children are awake, or home from school, I am all theirs, until bed time. This leads me to doing most of my editing and work after the 8:00 pm hours. This way, I still get to do what I love to do, and not take time away from my family.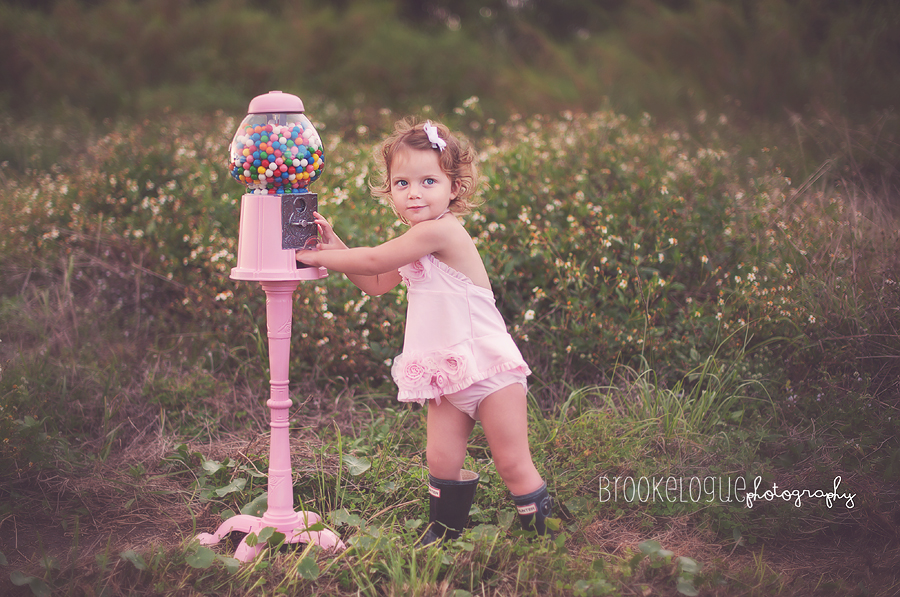 What is the best way you've found to promote your business?
Word of mouth, and the wonderful world of facebook.
What is your favorite age to photograph, and why?
My absolute favorite ages are from 4-9. I really enjoy child portraiture, and capturing the true essence of children. It is a little bit more of a challenging age group as well, because that's where you have to try and steer clear of those fake cheesy smiles that moms know are fake! Be silly, jump, shake, twirl, even with older kids. Play "modeling" with the older girls and act silly. You would be surprised but these kids will open up for you like they are standing in front of their mirror in their own bedroom. It will make the difference between a stiff posed image, and a moment captured.
How important are props and do you have any favorites?
Props are so fun to me. I always add props to a session, but I only use the props for maybe a quarter to half the session. Props give your clients' finished gallery a little bit more variety. Props can also tell a story, or portray a meaning or time of that individual's life. However, I make sure to shoot many images with no props, because simple timeless images sometimes speak the most to the viewer. My advice, is to not let the props overcome the session. Remember, the attention should be on your subject, and props have the ability to take the attention away from the subject.
How do you encourage clients to invest in your products? And how do you convey the value of your products to your clients?
I feel as if my art conveys the value of itself, and therefore, I don't have to do the conveying. You get what you pay for in this world, right?  I actually am on the higher end of the price scale in my area, for child portraiture. My pricing is on my website, some disagree with this, but honestly, it saves me the time of having to "sell" myself. Most everyone who contacts me, has viewed my pricing, and are okay with the overall investment.
What do you do to make your clients smile and give you a true laugh?
Oh, if I told you this, it would be embarrassing. I have been known to act like a complete goofball, make weird loud noises (works best for 6 month olds who are so engaged with the grass), act like there is something on my camera and jump back acting really scared (kids love this but makes for a challenging way to shoot at at 1.4 aperture, due to all my moving. If the photographer is relaxed and acting silly, the subjects will loosen up and feel more comfortable. And if all else fails, make everyone stand up, and shake and wiggle your body! Im serious! This makes for lots of good laughs, and really really helps loosen people up, and welcomes a more comfortable environment. Sometimes the only way to capture real, is if you, the photographer, are 100% real yourself.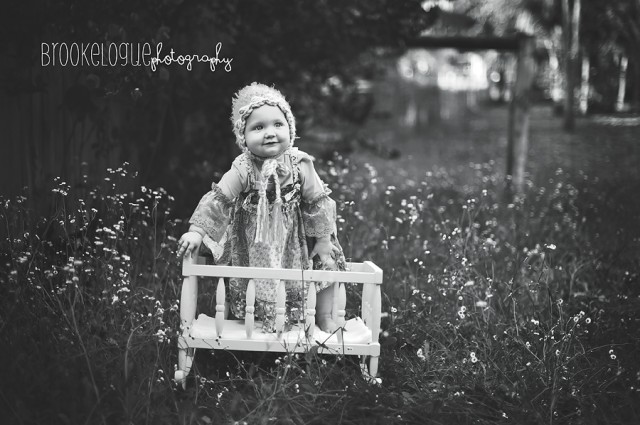 You have such beautiful lighting in all of your pictures. Any tips or tricks on achieving such a beautiful look?
I personally think, that the use of light in a photograph can be the ultimate factor of whether that image is spectacular or awful. It is also the determining factor of the way the viewer may feel when viewing the photograph. My number one piece of advice, is pay attention to lighting, and pay attention to how the light falls on your subject's face. Light can be used to give the viewer different feelings or perceptions of what they see in an image. Light can change the mood of an image. For example, deep shadows casted over half a persons face gives the viewer a different feeling than a backlit portrait with no shadows on the face. It simply changes the mood of the portrait. Using light, to determine the mood of the image, and the way the viewer will feel when looking at the image, is what will separate a plain old photograph with a photographic masterpiece. This ultimately separates the photographer with the artist.
For me, I prefer shooting in the last hour and a half of sunlight. Beautiful golden hour light helps achieve that golden red and orange tones that you see in my images. I normally shoot my sessions in the evening time, during the last hour and a half of sunlight. Morning sessions are only good if you catch the light as it's rising, otherwise, as it gets later, the sun gets too harsh. The absolute perfect shooting time is from about 30 minutes before sunset, through about 15 minutes after sunset. Those 45 minutes are divine, and as long as it is sunny out, and you know how to use light to your advantage, those golden rays can turn any old your photograph into stunning art.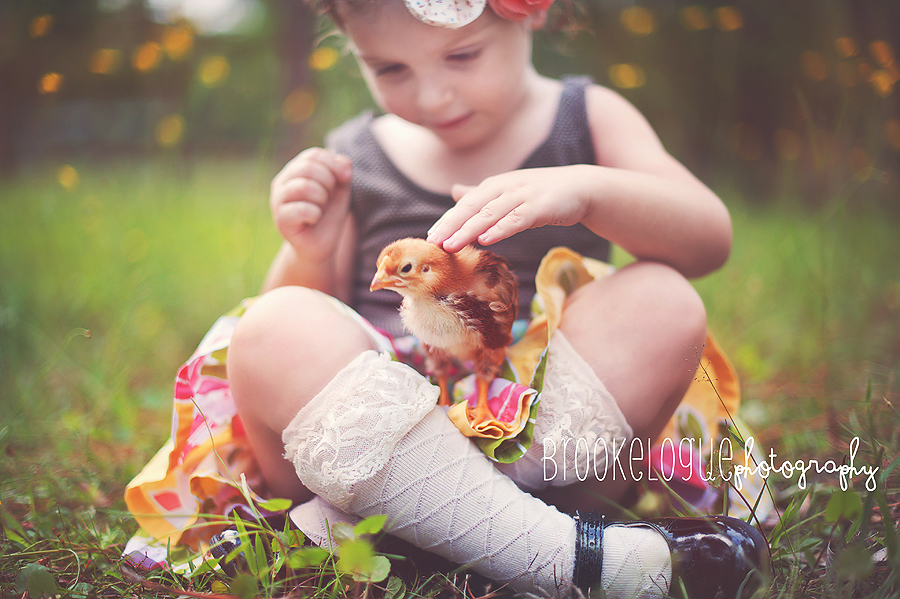 What camera do you shoot with? What is your favorite lens?
I shoot with a Nikon D700, and my favorite lens is the nifty fifty 1.4. It never fails to impress me
What is your style and how did you create it? Was it something you had from the beginning or something you grew into?
My style is warm, whimsical, informal and natural. My style has evolved over time, into what has become my own. Of course I have been inspired by many other amazing photographers, but at the same time, I have always remained true to myself. To me, this has meant, to shoot with expression, to shoot with meaning, to shoot with soul.
Where do you see yourself in 5 years?
I still see myself as a mother, a wife, and a professional photographer, however, with 5 years more experience and wisdom, than I have now. oh, and maybe a couple more kids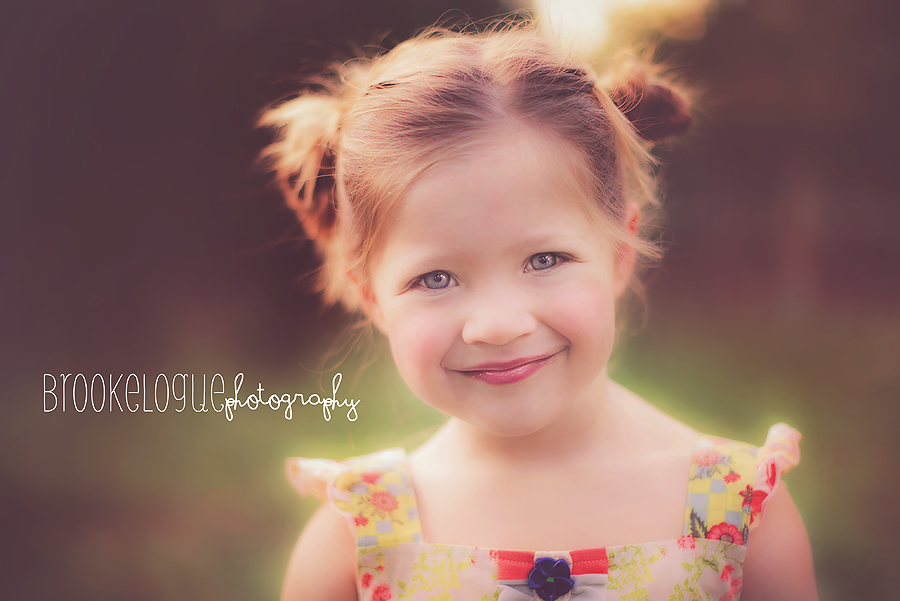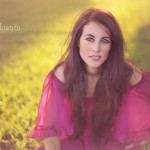 My name is Brooke Logue Gomberg and I am the owner of Brooke Logue Photography & co-founder of Baby RAW. I am the very blessed wife of the most incredible man in the world, and together we created something beautifully amazing- A Family. We have been blessed with two beautiful children, Maren (3), and Zane (1). Maren was my very inspiration for beginning my journey in child photography. My family is my biggest inspiration for everything I do in this life, and I feel like the luckiest girl in the world to have them, always surrounding me with their love and support