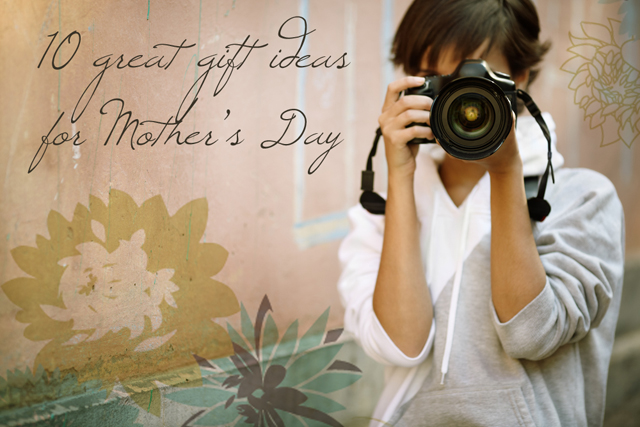 Don't know what to get your for your FAVE Photographer on Mother's Day?  Well, we're here to help!  We've put together a fantastic list of 10 Great Gift Ideas for that special Momtog in your life.  These fun and unique gift ideas are perfect for any photography enthusiast!
1.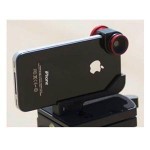 The Olloclip is a quick-connect lens solution for the iPhone 4/4S that includes fisheye, wide-angle and macro lenses in one small, convenient package that easily fits in your pocket.  Nestled in the palm of your hand, the olloclip connects to the iPhone within seconds so you'll be sure to capture the image you want if you don't see the picture you're looking for just flip it over to switch lenses.  This is a really FUN and easy way to get creative with your iPhone photos.
2.
 Kelly Moore bags are a FABULOUS way to carry your camera gear in style!  Who wouldn't love a bag like this for Mother's Day?  Kelly Moore bags come in a wide range of styles and include bags for both men and women!
3.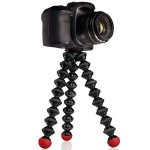 Check out the Joby Gorillapod SLR-Zoom and place your camera on almost any surface!  Its sturdy prehensile legs help you achieve a steady shot with your SLR camera and zoom lenses. It attaches to any virtually any SLR, video camera, or tripodhead. The Gorillapod SLR-Zoom can support an impressive 6.6 pounds, yet it is remarkably compact and lightweight.  A perfect tripod to have on hand for all your family photos where YOU want to be in the shot too!
4.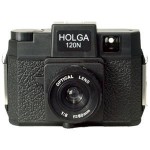 How about a Holga?  This simple, medium-format film camera is a great way experiment with some new techniques.  A cult favorite with a fanatical global following, the Holga produces extraordinary low-tech works of art with the bare minimum of mechanical function.  Soft focusing, full double-exposure capability, intense vignetting, and unpredictable light leaks all contribute to the Holga's incredible photo effects. Each Holga is unique and produces signature images and peculiarities of its own.  Uses 120 film.
5.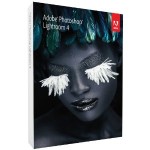 If you're not using Lightroom 4, you are really missing out!  We cannot recommend this program highly enough.  This is an indispensible workflow tool that will help you organize and edit your images quickly and easily.  If you're a teacher or student be sure to check out the Student and Teacher Edition
 for a steal of a deal!
6.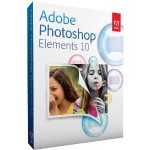 Another great editing program we highly recommend is Adobe Photoshop Elements 10
.   This is a powerful editing program, and a much more affordable alternative to Photoshop CS5.
7.
 Spyder 4 Express
 is a fantastic tool for photographers!   We get a lot of questions about how to calibrate monitors and this is a wonderful way to do it. Product Description:  The Spyder4Express is a simple, affordable solution for calibrating a display. Featuring a patented, full-spectrum seven-color sensor that can accurately characterize a variety of wide gamut and normal displays, Spyder4Express lets you use the same sensor to calibrate your monitor, laptop computer, iPad, and iPhone. The fourth-generation sensor uses double-shielded filters for long life and optimum performance.  It is designed for Photo Enthusiasts, Advanced Amateurs, Passionate Photographers and DSLR users of all kinds.
8.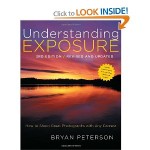 With more than 350,000 copies sold, Understanding Exposure has demystified the complex concepts of exposure for countless photographers.  Now updated with current technologies, more than one hundred new images, and an all-new chapter, this new edition will inspire you more than ever to free yourself from "auto" and create the pictures you truly want.  This is a perfect book for anyone wanting to learn the basics of Photography.
9.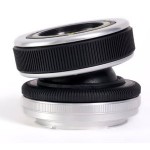 Express your creativity with the Lensbaby composer for Canon or Nikon.   Product Description:  All Lensbaby™ selective focus SLR camera lenses provide photographers with a new way to control depth of field by bringing one area of a photo into sharpest focus with that Sweet Spot surrounded by graduated blur. By bending the Lensbaby lens, the photographer moves the sharp area around the photo for customized creative effects!
10.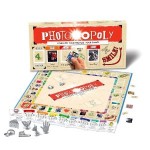 Photo-opoly is a FUN idea for the entire family!!  Choose 22 of your favorite photos and create a game for a birthday, a family reunion, a wedding, a party, a baby shower, an anniversary, or ANY EVENT.  For 2 to 6 players.  Ages 8 & Up.
LEGAL STUFF: This promotion is in NO WAY sponsored, endorsed or administered by, or associated with Facebook.  All of these gift ideas are items we recommend and some are affiliates to our company.