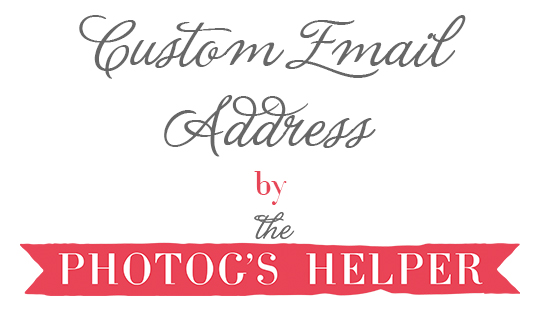 In my job, I get to chat with a lot of photographers from all over the world. It's mainly by email and so I am privy to a unique identifier. Something that makes me cringe just a little is when I see that their email address is something like thebestphotographyever@gmail.com or amazingphotography@yahoo.com or even yourimages@comcast.net.
There is no reason for this! You can have a personalized email address and most likely, it won't cost you a dime!
To begin with, let's start with what you need.
1) Your Domain Name
2) Access to Your Hosting Company
That's it! Of course, this can be more difficult for some and that's okay. If you don't have a domain name or hosting for your website (i.e. your blog is at wordpress.com or blogspot) then this can be motivation to get you going! The couple bucks a month will immediately lend you prestige and boost your professionalism which can help you book clients.
It's super simple, only a few steps!
Now, I use Tiger Tech as my hosting. It's a small company and they have amazing support and servers, but you can use whomever you want! Host Gator and Go Daddy are two big names. Chances are, your hosting and domain name are all through the same company as well.My steps are going to be using Tiger Tech, but I'm including links on how to do this for Host Gator and Go Daddy as well! For Blu Domain, click on this link and scroll down to "How do I set up my E-Mail addresses? "

I log in and find the email option right at the beginning. Talk about super easy!

Then are the options for what you want to do with emails. You want to set up a new one so choose .

Bam! You now have an email address! The next step is to add it to wherever you want to read those emails. There are steps on how to check it on your smart phone, desktop, even have it read through your Gmail account, all available on your particular web host's help page.
So now you don't have an excuse! But if you are still nervous or are confused even now, contact me! Email me and I can help you out. I want you to be successful and having a real email address is a great way to start.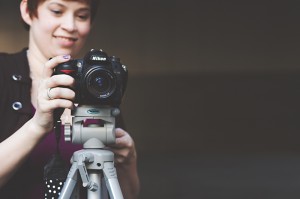 About the Author: Kathy is a wife, mother, photographer and helper based out of Oregon. She has a talent with computers and technical things, even to the most technophobe. More than anything, she wishes everyone would be successful and able to do what they love and truly believes in the power of the individual.
WEBSITE | FACEBOOK | PINTEREST