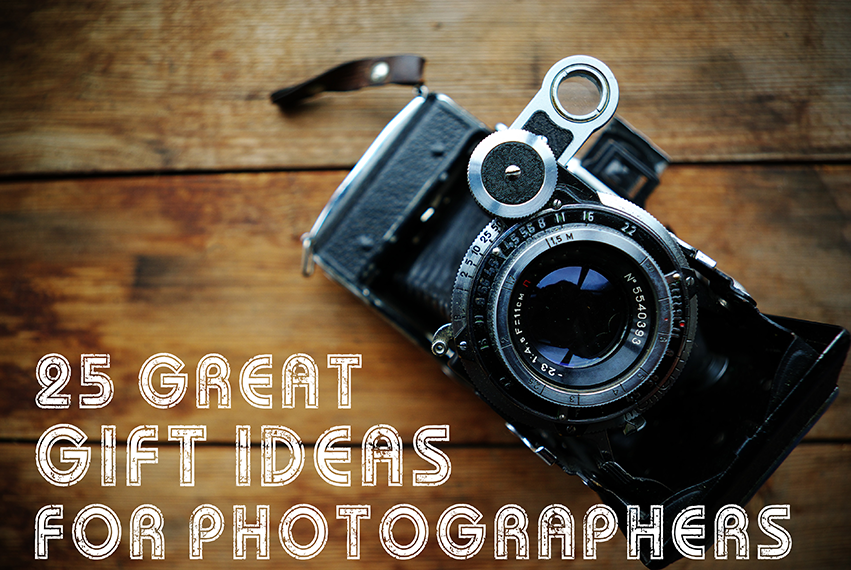 Don't know what to get your FAVE photographer this holiday season?  Well, we've got you covered!!  We've put together a fabulous list of 25 Great Gifts for Photographers.  These fun and unique gift ideas are perfect for any photography enthusiast!
1.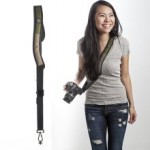 The Black Rapid Camera Women's Strap is designed specifically for women. Part of the award-winning R-Strap line, the Women's Strap is the world's first camera strap that focuses on the perfect fit for the female. While maintaining the traditional "Built for Speed" design, BlackRapid's designers added a sleek curve highlighted with an elegant but slight pattern accent or classic black. This Women's Strap provides comfort, speed, and durability along with graceful styling.  I LOVE my Black Rapid!!
2.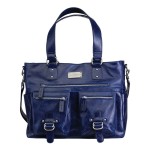 Kelly Moore bags are a FABULOUS way to carry your camera gear in style!  Who wouldn't love a bag like this for Christmas?  Kelly Moore bags come in a wide range of styles and include bags for both men and women!
3.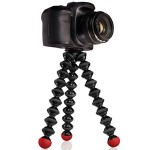 Check out the Joby Gorillapod SLR-Zoom GP3 Flexible Camera Tripod, and place your camera on almost any surface!  Its sturdy prehensile legs help you achieve a steady shot with your SLR camera and zoom lenses. It attaches to any virtually any SLR, video camera, or tripodhead. The Gorillapod SLR-Zoom can support an impressive 6.6 pounds, yet it is remarkably compact and lightweight.  A perfect tripod to have on hand for all your family photos where YOU want to be in the shot too!
4. 
 The Canon EF 50mm f/1.8 II Camera Lens
 is a great deal for around $100.  If you're looking for sharper images and love background bokeh, start here.  This is the perfect gift for a friend!  If you're looking for the 1.4, it's about $200 more and a great buy.  If you are a Nikon user, check out the Nikon 50mm f/1.8G AF-S NIKKOR Lens.
5.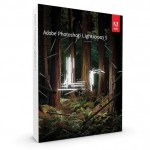 If you're not using Lightroom 5, you are really missing out!  We cannot recommend this program highly enough.  This is an indispensible workflow tool that will help you organize and edit your images quickly and easily.  If you're a teacher or student be sure to check out the Student and Teacher Edition
 for a steal of a deal!
6.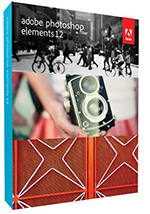 Another great editing program we highly recommend is Adobe Photoshop Elements 12
.   This is a powerful editing program, and a much more affordable alternative to Photoshop CS6.
7.
 Spyder 4 Express
 is a fantastic tool for photographers!   We get a lot of questions about how to calibrate monitors and this is a wonderful way to do it. Product Description:  The Spyder4Express is a simple, affordable solution for calibrating a display. Featuring a patented, full-spectrum seven-color sensor that can accurately characterize a variety of wide gamut and normal displays, Spyder4Express lets you use the same sensor to calibrate your monitor, laptop computer, iPad, and iPhone. The fourth-generation sensor uses double-shielded filters for long life and optimum performance.  It is designed for Photo Enthusiasts, Advanced Amateurs, Passionate Photographers and DSLR users of all kinds.
8.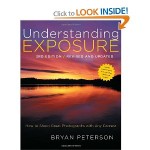 With more than 350,000 copies sold, Understanding Exposure has demystified the complex concepts of exposure for countless photographers.  Now updated with current technologies, more than one hundred new images, and an all-new chapter, this new edition will inspire you more than ever to free yourself from "auto" and create the pictures you truly want.  This is a perfect book for anyone wanting to learn the basics of Photography.
9.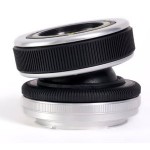 Express your creativity with the Lensbaby composer for Canon or Nikon.   Product Description:  All Lensbaby™ selective focus SLR camera lenses provide photographers with a new way to control depth of field by bringing one area of a photo into sharpest focus with that Sweet Spot surrounded by graduated blur. By bending the Lensbaby lens, the photographer moves the sharp area around the photo for customized creative effects!
10.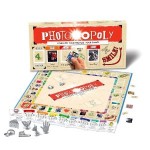 Photo-opoly is a FUN idea for the entire family!!  Choose 22 of your favorite photos and create a game for a birthday, a family reunion, a wedding, a party, a baby shower, an anniversary, or ANY EVENT.  For 2 to 6 players.  Ages 8 & Up.
11.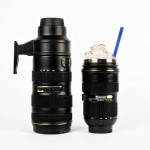 A Camera Lens Mug in either Nikon or Canon. Any photographer would love to show off this kind of a lens in public. Seeing people's eyes bug out when you twist off and take a drink is entertainment for sure.
12.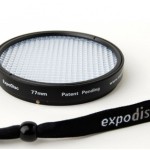 If the photographer on your list doesn't have an ExpoDisc, they are really missing out. This is hands down the easiest way to get spot on White Balance every time.  The ExpoDisc White Balance Filter can be used to quickly set a custom white balance, virtually eliminating the need for RAW and JPEG color adjustments.
13.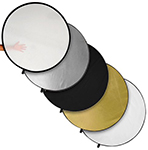 This 5-in-1 Fotodiox 42″ Premium-Grade Professional Collapsible Disc Reflector is a versatile and economical solution for light control in the field. With a simple flip of the sleeve, the reflector can be used as a warm gold tone reflector, a soft silver reflector, a neutral white bounce, or a solid black flag. The internal disc can be used as a diffuser to soften and spread the light hitting your subject. The reflector easily collapses to fit into the included carrying case making it a breeze to transport. The reflector is ready-to-go and available in many sizes.
14.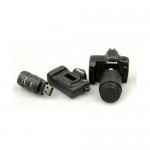 These ADORABLE Camera USB Flash Drives are a fun and convenient way to save all of your important documents whether you are at the office or at home. It is also a great gift for your favorite photographer!
15.
 Creative professionals seeking the fastest, easiest, most comprehensive way to learn Adobe Photoshop CS6 choose Adobe Photoshop CS6 Classroom in a Book from the Adobe Creative Team at Adobe Press. The 14 project-based lessons in this book show readers step-by-step the key techniques for working in Photoshop CS6 and how to manipulate images, edit motion-based content, and create image composites.
16.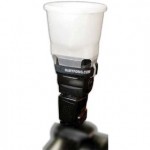 The first time you experience a Gary Fong Cloud Diffuser can completely change your world. It's a simple attachment that goes onto a Speedlight on top of your camera and helps spread the light around. For situations where you can't set up an off camera flash and don't want the direct light from the Speedlight, this is the best way to add more light without blinding your subjects.
17.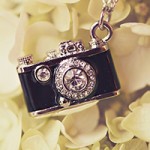 This EXCLUSIVE Camera Charm Necklace from Photographer Depot was designed with impeccable attention to detail.  Perfect for everyday wear and glamorous enough for a night on the town!  A sparkling crystal "Lens" is bezel set and surrounded by 18 accent stones.  Presented on a classic cable chain Sterling Silver necklace.  This beautiful charm is hand crafted in the USA.
18.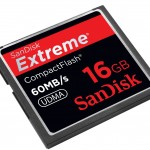 Memory Cards in any size or speed are something that are always a welcome gift for photographers. Make sure you find out if the receiver uses Compact Flash cards or SD Cards.
19.
 Camera Cookie Cutters are a fun way to treat your friends, family and business associates to a true taste of your photography. Bake batches of cookies in any of the three camera shapes the set includes – SLR, TLR and rangefinder. The reusable cutters can be used to cook up a delicious photographic treat that can be decorated, iced or eaten right out of the mold.
20. 
The best camera is the one you have with you. If that camera is your iPhone, you can take those photos to the next level with the ECO-FUSED iPhone 5 Camera Lens Kit that will make any iPhone shot even more incredible. It includes not just a Macro, Fisheye and Wide angle but a Telephoto and all the supplies needed to keep it steady. A great mini set up for when you want to take images but don't want to lug the whole gear around.
21.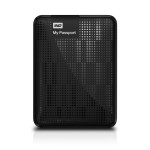 Another thing that any photographer can use more of is hard drive memory.  Technology is getting better and cheaper.  You can now get a 1TB Portable Hard Drive for less than $100 – that's amazing!!
22.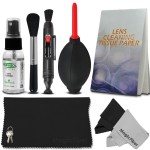 This Professional Cleaning Kit for DSLR Cameras makes an amazing stocking stuffer! Everything needed to keep gear in top working condition is included.
23.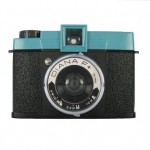 Dating back to the early 1960's, the all-plastic Diana camera is a cult legend – famous for its its dreamy, radiant, and lo-fi images. The brand new DianaF+ is a faithful reproduction and a loving homage to the classic Diana – with a few new features tossed in.  Each package includes the beautiful "Diana Vignettes" book – packed with over 200 pages of Diana history, Diana+ images, and truly off-the-wall short stories. Uses all varieties of medium format 120 film.
24.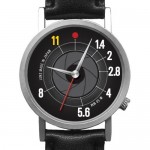 Any photographer needs to be on time to be successful. This FUN F-Stop Watch is a great way to stay punctual and show off your career.
25.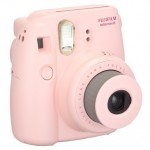 Back in the day, the only way you could see your images instantly was with a Polaroid. Now, there are so many different ways to see images immediately but the joy of a Polaroid or Instax camera has never diminished. Especially not when it's in an adorable pink Instax camera like this!
LEGAL STUFF: This promotion is in NO WAY sponsored, endorsed or administered by, or associated with Facebook.  All of these gift ideas are items we recommend and some are affiliates to our company.