by Guest Contributor Robin Rogers of Robin Rogers Photography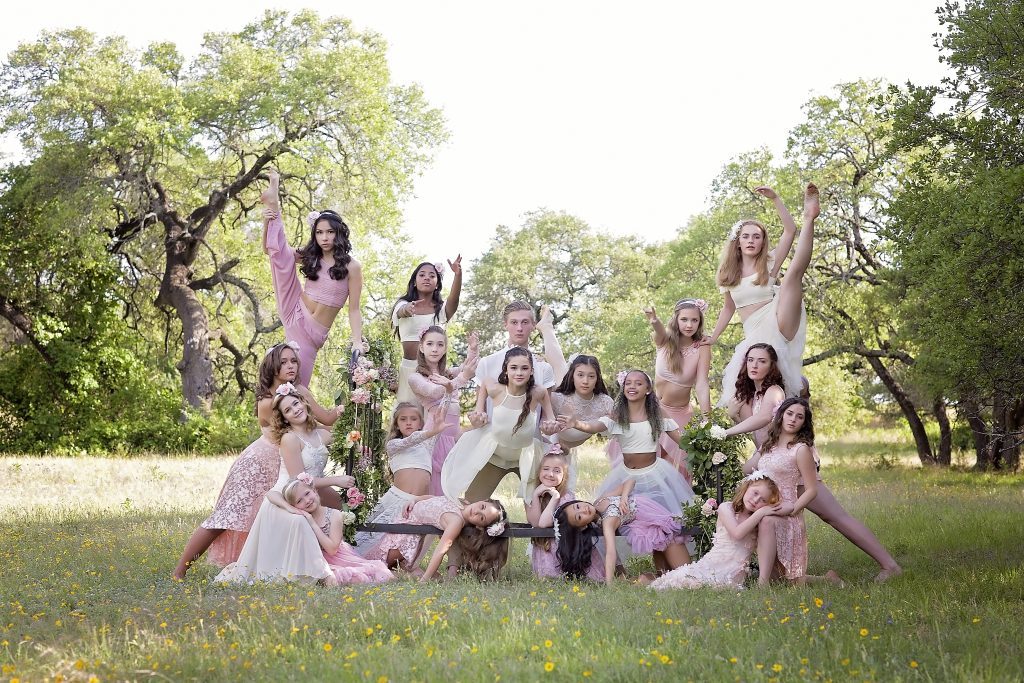 To look around this beautiful world we live in, there is so much inspiration to pull from. Before pulling at the heart strings, I have to credit some amazing vendors that have so much to this shoot! Costumes came from Weissman's, Costume Gallery, Just Couture and stunning head tie backs from Raven Boutique.
Yowell Ranch in Killeen TX, opened up their property for our shoot, and there couldn't have been a better backdrop! The perfect lighting, a field of gorgeous wildflowers, gave the perfect backdrop for our old farm style bed frame wrapped with garland. 19 dancers took part in this shoot, from Houston to Waco. By far the largest group I have worked with, as my own styled dancer shoot. Never would it have been possible without the help of some awesome dance teachers and choreographers. So to Alyssa Alvarez, Lauren Morgan and Sarah Yowell, more thank you's that I could ever provide!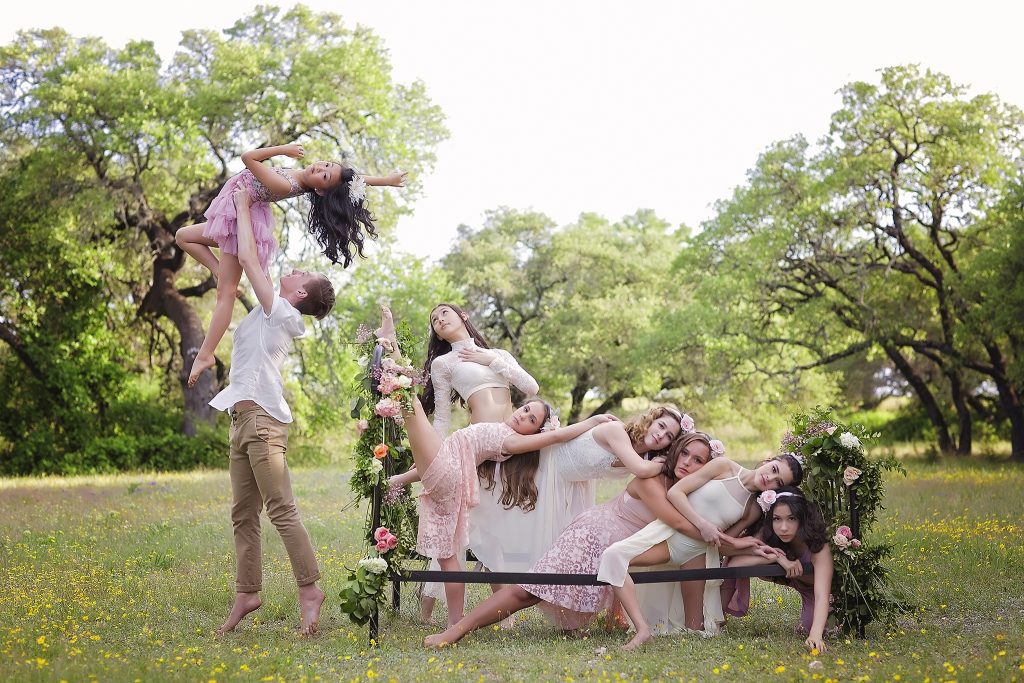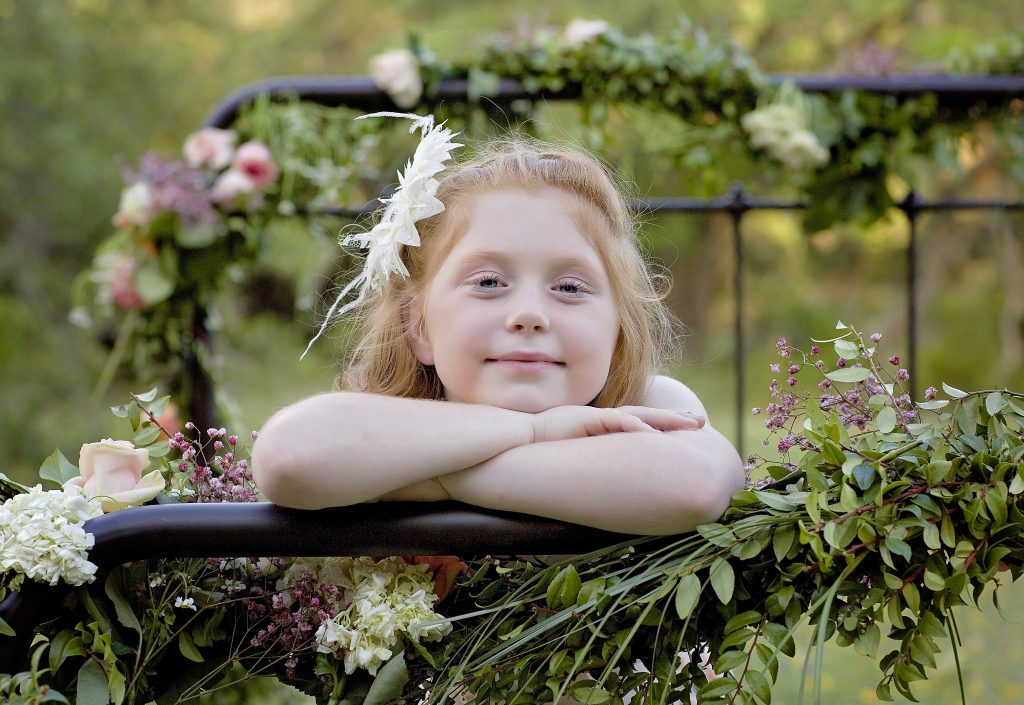 My dance photoshoots are a direct reflection of a feeling I have inside me. For the first time, I can openly admit that I suffer from Depression and Anxiety. My creativity that I pull for my dancers, is a piece of me. Each and every one. Channeling mental illnesses through other outlets really does make the days and hard pieces so much easier. Sometimes our minds are just jumbled and scary and we can't figure it out. I have found that these stunning dancers allowing me to create such a beautiful piece of art, with them, gives me serenity (which is something I could never thank them for enough). In essence these sessions, save a piece of me. How do you thank someone for that?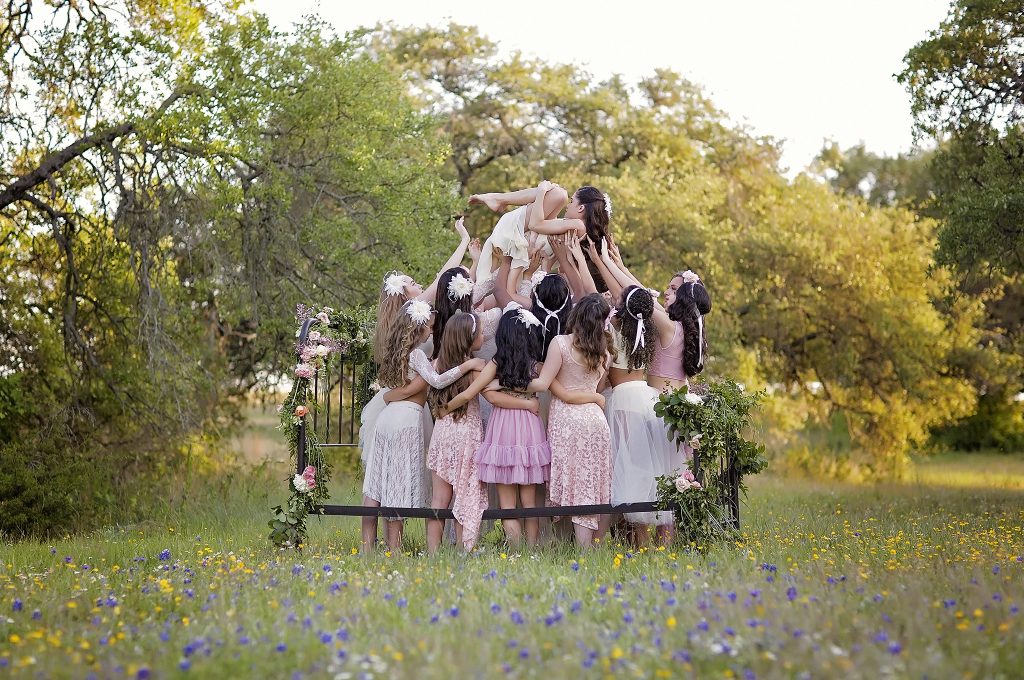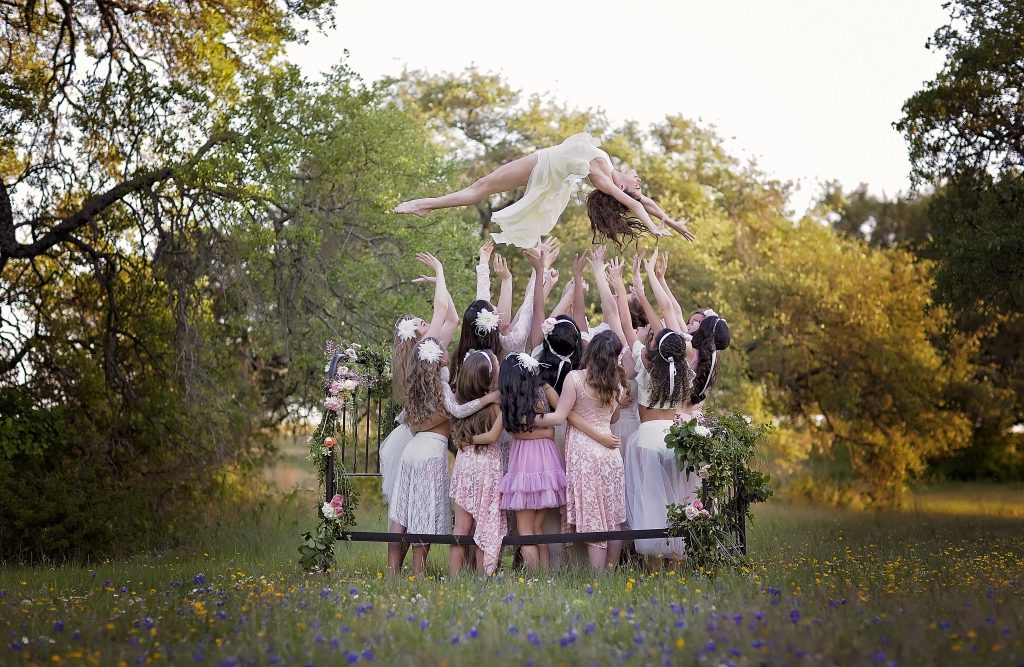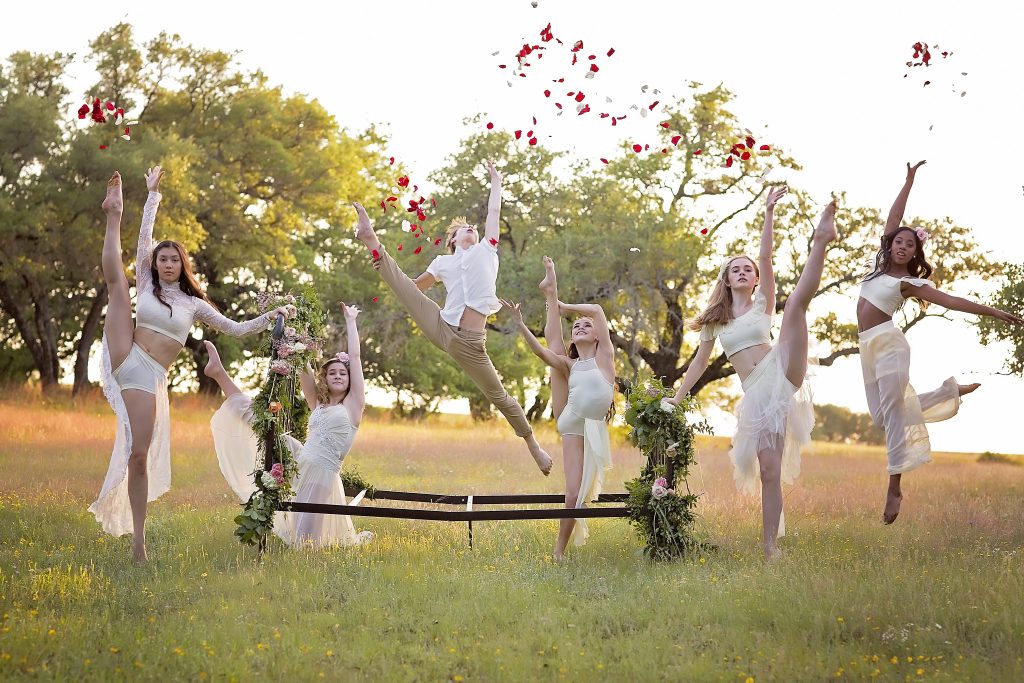 This shoot, I classified as Whimsical. However, looking at it, its more of a reflection of the love I have. My children give me such love that words couldn't possible describe it. This shoot is full of connected movements, lifts, all things we need to carry each other. My children carry me through some of the tough points in my life. We all need to lean on each other to get through life. "I just want to be someone, to mean something to anyone…" ― Charlotte Eriksson I think this is how we all feel.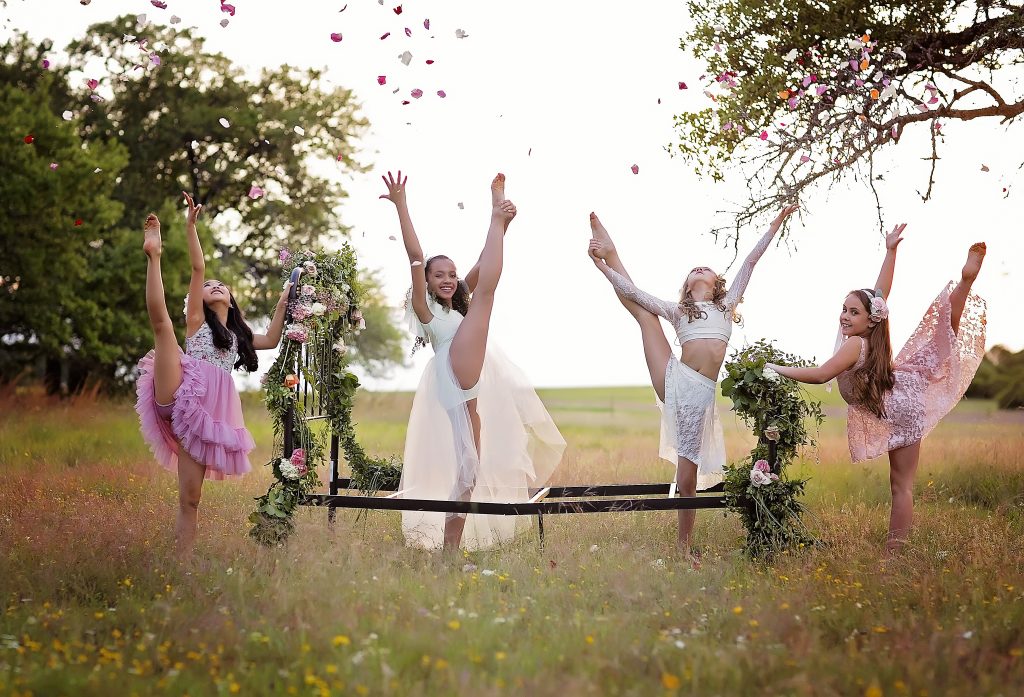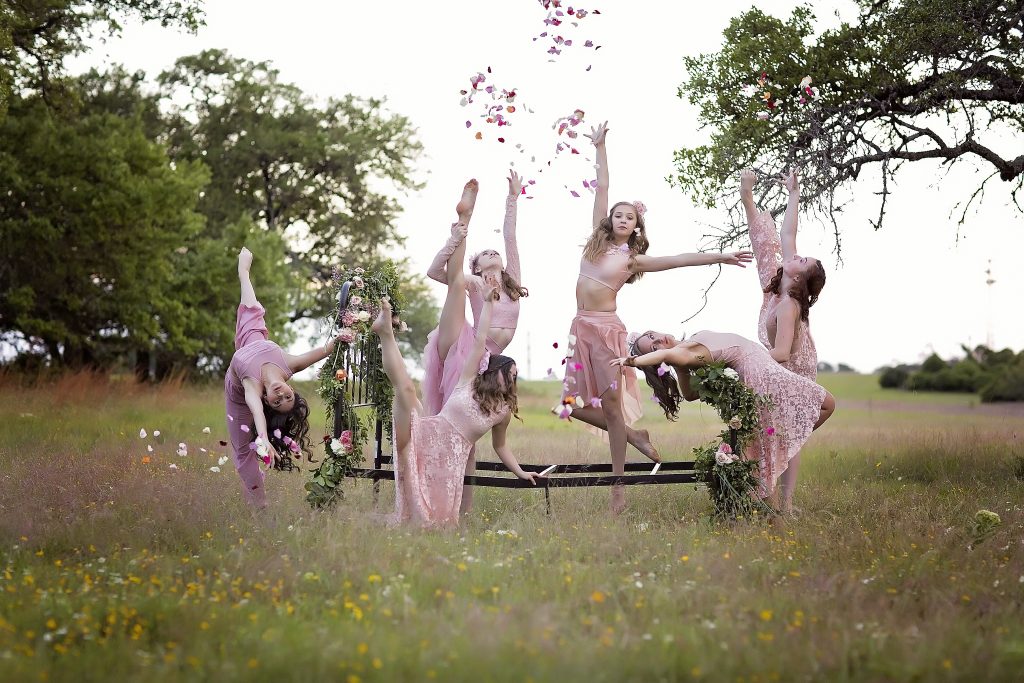 Sometimes we need others to lift us up, when life has us down. I sometimes have a hard time seeing it, but I am blessed. Beyond measure. Friends, the beautiful family I have created, and this passion with my camera that I get to use to put my emotions in front of it. Thank you for allowing me to show a piece of me. I am honored to be a guest contributor. I am humbled and still looking for the reasoning behind how I am here amongst so many stunning photographers.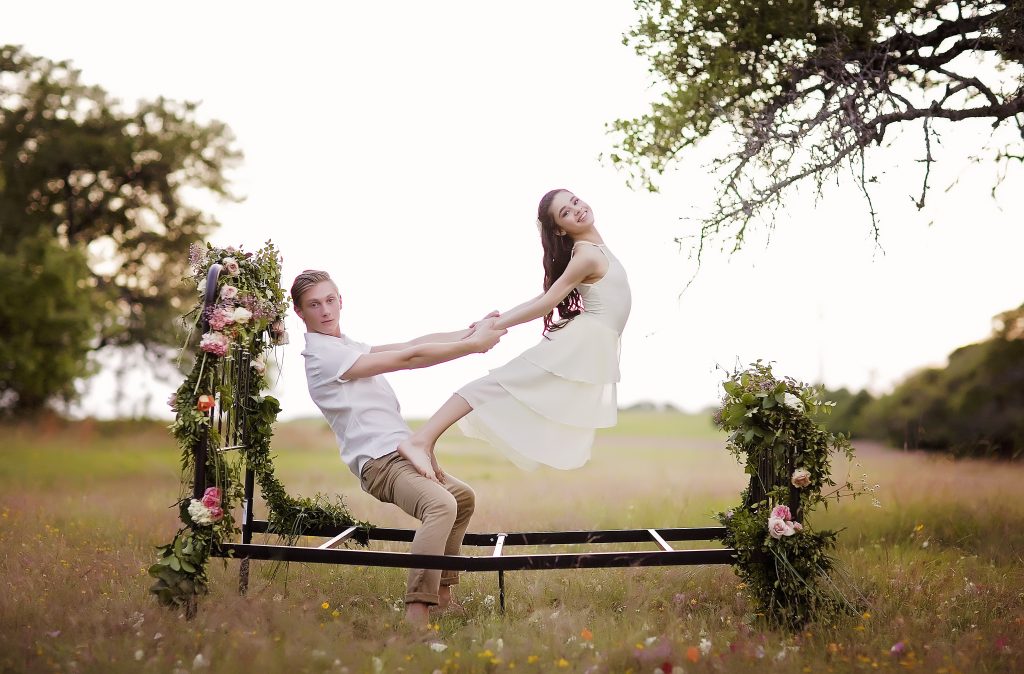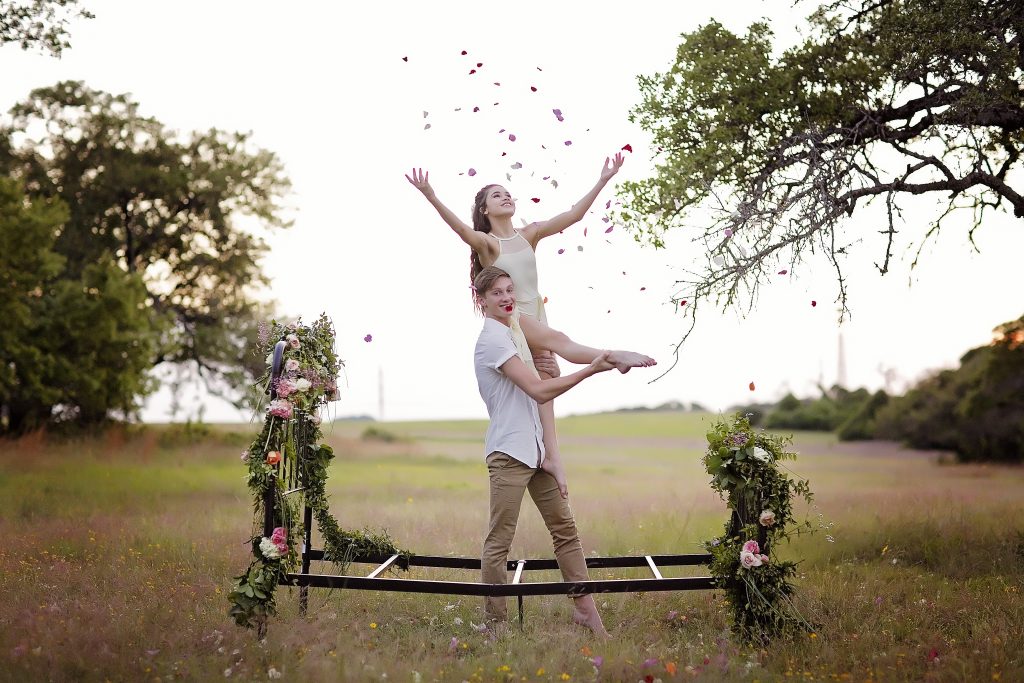 I have to thank the models that never once doubted my idea, did each and every crazy idea we had: Julie, Saraya, Hope, Celeste, Kierra, Lorelei, Jayli, Malloree, Sam, Grace, Maggie, Kendall, Kara, Naveah, Emilee, Keelin, Hannah, Cathy and Addison. All of you, brought not just my vision to life, but a piece of me. Your grace, beauty, and dignity shined in each movement you took. Thank you to each of you, and my hope is, you see that you lean on each other to find your strengths, and new found friendships will stay with you.
Xoxo Robin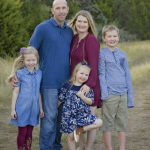 About the Artist:
Hi!  I'm Robin.  I'm a natural light photographer, located in the Central Texas area.  Chasing the world with my Canon, and capturing memories one day at a time.  I have 3 beautiful children, and am married to an amazing man, who serves in the Army.  That has brought my photography journey to Texas, and our hopes are to make it home for a long time!