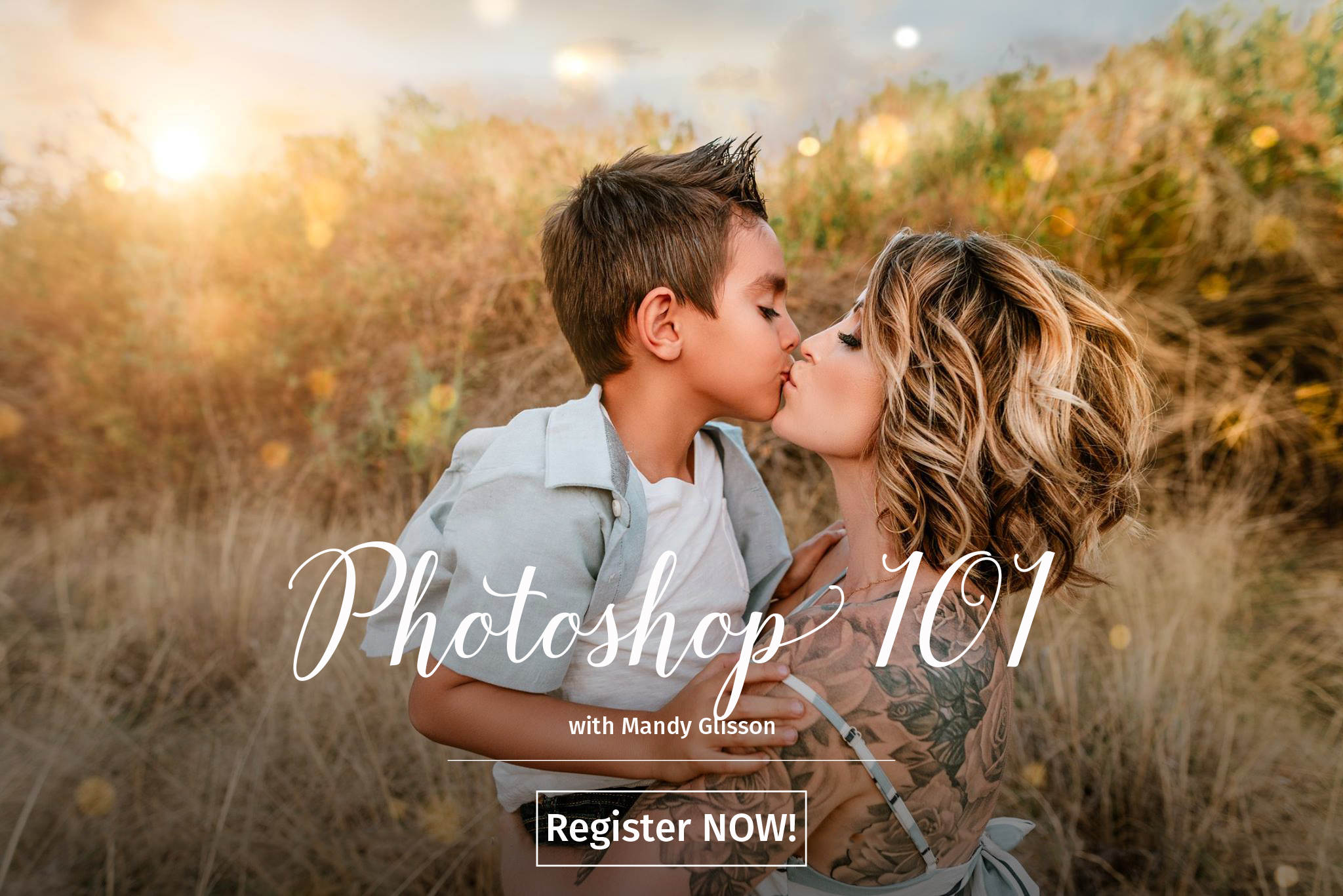 Photoshop is a powerful tool with almost endless possibilities! But many are overwhelmed by all that it offers and find it much easier to look for other options when editing and manipulating photos. The good news is that with a little help and instruction there is no need to be intimidated.
This comprehensive 4-week Quick Start Workshop will get you comfortable using Photoshop's incredible power to complete your photographic vision!
INCLUDED: 3 Months FREE membership to Pretty Forum with Registration*
As a Pretty Forum member, you'll have access to over $200 worth of professionally designed resources, tools, and templates to help you take your photography business to the next level!
Access to the Pretty Forum Treasure Chest!
Access to a wealth of knowledge presented by other like-minded and talented photographers!
Ability to ask other professional photographers all the questions you've been dying to ask!
Participation in fun photography challenges each month!
Just some of what is included in the Pretty Forum Treasure Chest!
Posing Guide for Families
Mini-Session eGuide
Hobbyist to Pro eGuide
Wedding/Portrait Pricing Guide Templates
Pretty Actions Sampler Pack
Pretty Presets Sampler Pack
TONS of templates and overlays for Photoshop and Lightroom!
*Forum access begins on the first day of workshop (June 19, 2018) for 3 months
Course Requirements
Software: Adobe Photoshop CS or newer
Level: Beginner
Location:  Online within the Pretty Forum.
Dates: Workshop will begin Tuesday, June 19th, 2018. Lessons will be presented every Tuesday for 4 weeks, and may be accessed at your convenience.
Materials:  All lessons will be in written format as well as include video tutorials.  All PDF and video tutorials for the course are downloadable for you to reference.
Instructor: Mandy Glisson
Time Commitment: Approx. 3 to 4 hours a week.  Non-members of Pretty Forum will have access to the workshop forum for 4 weeks after the start of the class. Please download everything you need prior to that date!  Members of Pretty Forum will have access to the workshop forum for an additional 4 weeks to review and download workshop material for future reference.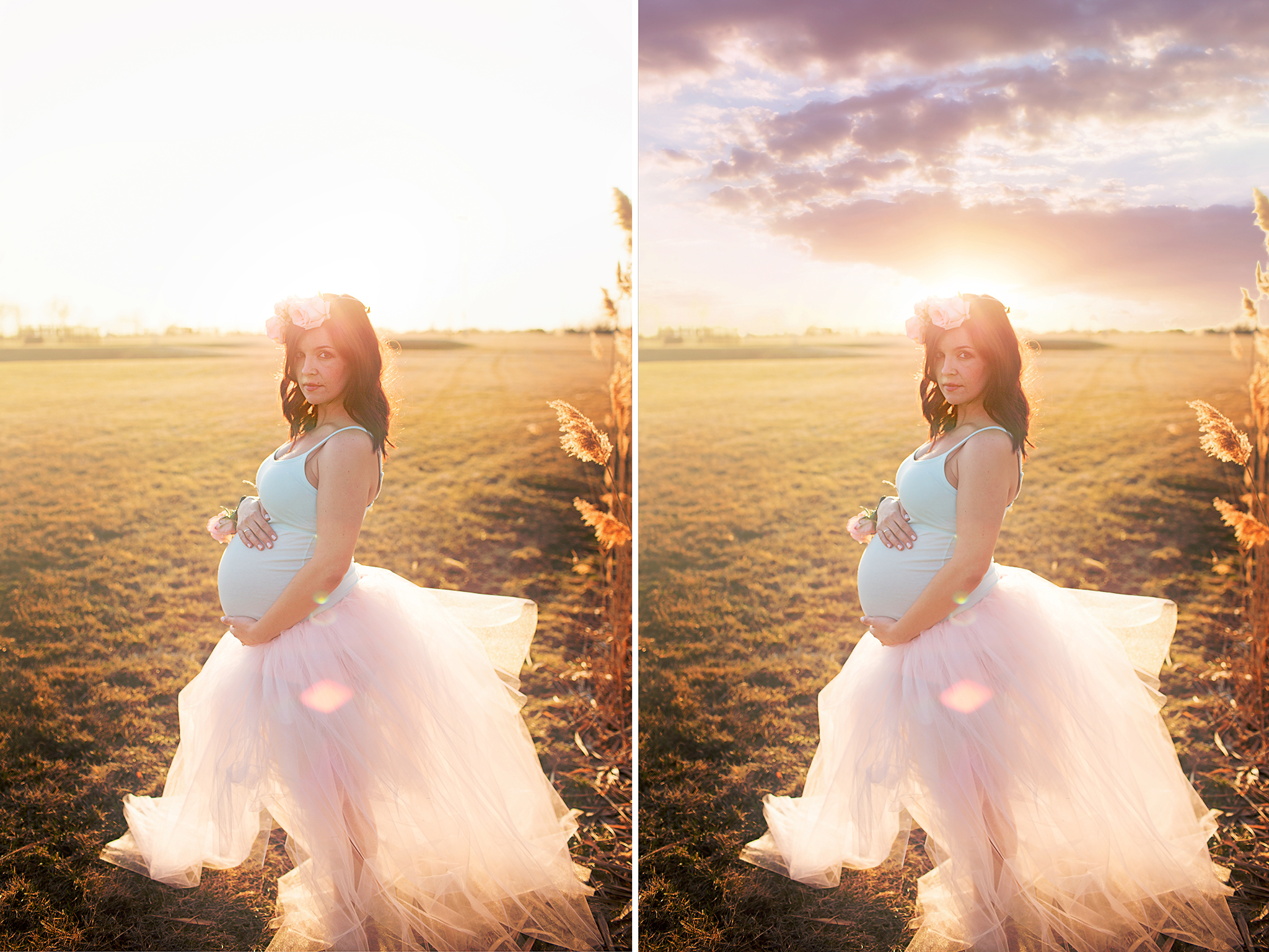 Course Outline
WEEK 1: ORGANIZING & SETTING UP YOUR WORKSPACE
Setting up your Workspace & using Adjustment Layers
Locating, placing panels and saving your workspace
Choosing a screen mode
Installing Actions + Locating the Actions Panel
Using Adjustment Layers and the Layers Panel
WEEK 2: EDITING WITH PHOTOSHOP ACTIONS & WORKING WITH CURVES AND LEVELS
Editing with Photoshop Actions & Using Curves and Levels
Finding your actions panel & keeping your actions organized
Correcting exposure, adding contrast & fixing shadows and highlights
Making color corrections
Adding haze, matte & creative color enhancements
WEEK 3: HUE/SAT PANEL, LAYER MASKING & WORKING WITH OVERLAYS
Using the Hue/Saturation Tools
Vibrance vs. Hue/Saturation and an in depth look at Hue/Sat Panel
Selective color adjustments Layer Masking
Selectively applying adjustments
Editing with Overlays
When & Why to use overlays
Locating and applying overlays
Masking and blending overlays
WEEK 4: HEAD SWAPS, USING THE CROP TOOL & HISTORY PANEL
Composites and Using the Crop Tool
Learn how to complete a head swap

Crop tool basics
How to use the crop tool and keep original proportion
Creating crop presets for print and other sizes
Utilizing the History Panel and Taking Snapshots
Using the History Panel to access different states of your edit
Taking Snapshots to save your edit state
BONUS VIDEO: Watch Mandy edit an image from start to finish using the techniques learned throughout this course.

NOTE: After you complete registration you will receive an automatic email with further details for the workshop (please check your spam box if you do not receive this email). If you have any additional questions, please feel free to email support@prettyforum.com
(Total class size will be limited to 100 Participants)
Workshop seats are non-refundable, and non-transferable


*UPDATE: SOLD-OUT
Please sign up on our waitlist for our next Photoshop Lab Workshop