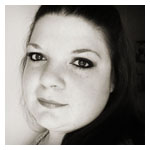 I met Terry a year ago while planning a giveaway.  I was immediately taken by her kindness, generosity and her talent.  She offers so many amazing products for photographers and creative businesses.  Terry also offers amazing customer service and is one of the sweetest gals you could ever meet.  I hope you enjoy meeting Terry and learn more about how she runs such a succesful business.  Also, be sure to check out her website at www.sassy-designs.net.
When was Sassy Designs created and what inspired you to begin your business?
I started off as a website designer back in 1997. I was intrigued by the web and I wanted to learn how to create my own website. So I did. I read books and tutorials and I taught myself HTML – and everything else I needed to know.
I started Sassy Designs in 2002 after a few years of experience and enough confidence that I could actually make it. I focused on website design but as the years went by I began branching out and doing different types of projects – logo design, print design, and ad design.  I even had the opportunity to design the layout and masthead for a local newspaper/tabloid publication devoted to canines.
After the birth of my son in 2006 I realized that I didn't quite have the time to devote to large scale website design projects so I focused more on the smaller ones. When my oldest and dearest friend started her own photography business she hired me on the side to design custom business forms for her so she could get her brand in place. Then she asked for my design help in creating custom birth announcements for her clients. That is ultimately what got me started designing card templates.
What do you love most about your job?
I love that I am doing what I love and meeting some of the best people in the world in the process!
You started your business before facebook and twitter.  How has social media changed your business?  Has it been for the better?
Social media has definitely had a big and very positive impact. It has allowed people from all over the world to find Sassy Designs. Before social media I advertised in the traditional ways but, social media has made that almost obsolete. While I do still have targeted print advertising in use; Facebook and Twitter definitely help to spread the word faster! I am grateful for these new marketing tools – and wondering how anyone got along without them!!
You have an average of 2.5 million website hits per month.  This number is amazing!  What do you do to promote your website and how has it become so popular?
Other than my print advertising that appears monthly in Professional Photographer Magazine, I also participate in giveaways hosted by professional photographers or other photography related vendors, and I try to interact with my customers as much as possible via the social networking sites mentioned above – Facebook, Twitter. Word of mouth on the forums is also a very powerful tool and I hear from a lot of customers that they heard about me from a message board thread.
What products do you offer for photographers?
I design and sell card and album templates, storyboard and marketing templates, as well as digital papers and other design elements for those photographers that want to create their own items. In addition to these pre-designed digital goodies I also offer custom design for logos, marketing materials, and what I am most well-known for – custom digital papers to enhance a client's branding.
What are some of your best selling products?
My custom digital papers have been very popular with the photography world – they offer a very cost-effective way for a client to pull their logo and branding together across the board. From marketing materials to website and blog design the custom digital papers are very versatile!
The top -selling items from the Sassy Shop are the wide array of digital paper packs and the design elements.
How do you balance your schedule?  Do you have a schedule or routine you like to follow?
Before opening my shared studio with photographer and best friend Kristen Caldwell it was very hard for me to create and adhere to a schedule. Working from home, especially with a 4-year-old running around, can be VERY challenging. I often found myself up until the wee hours working on custom projects and new items for the shop.
Now that the studio is open I very much enjoy having a quiet and peaceful place to go to concentrate and be productive! I am working on getting used to working just Monday through Friday but, I do still find myself answering emails and jotting down ideas at all hours!
How fun is it sharing a studio with your best friend, Kristen Caldwell?
It is the most fun! Not only are we great friends (20 years!) so we always have a blast together – she is so great to bounce ideas off of and get an opinion from. It's nice having someone in the field (of photography) that can comment unbiased on my ideas. I couldn't ask for a better studio mate!
What do you think has made Sassy Designs so successful?
I pride myself on customer service. I offer the level of customer service to my clients that I would want to receive if the tables were turned. Being that my business is internet based and 90% of my conversations with customers is via email, I knew from the start that I always wanted to go above and beyond to make them feel important and that they had my undivided attention when it came to questions/issues/etc. I never want my customers to feel like they are just dealing with a big corporation that only cares about the bottom line. I want them to know me and know that I am accessible.
If you could offer just one piece of advice for other business owners, what would it be?
Stay true to yourself and your dream!