We are so excited to welcome the amazingly talented Jimmy Bui to the Blog! Take a moment to learn more about his amazing wedding and conceptual photography, and be sure to visit his website Jimmy Bui Photography.
The best news… Jimmy will be featured as our "Celebrity Mentor" in the Pretty Forum for the entire month of July so come on over and ask him anything you like. Thank you so much Jimmy for taking the time to share your work with us today!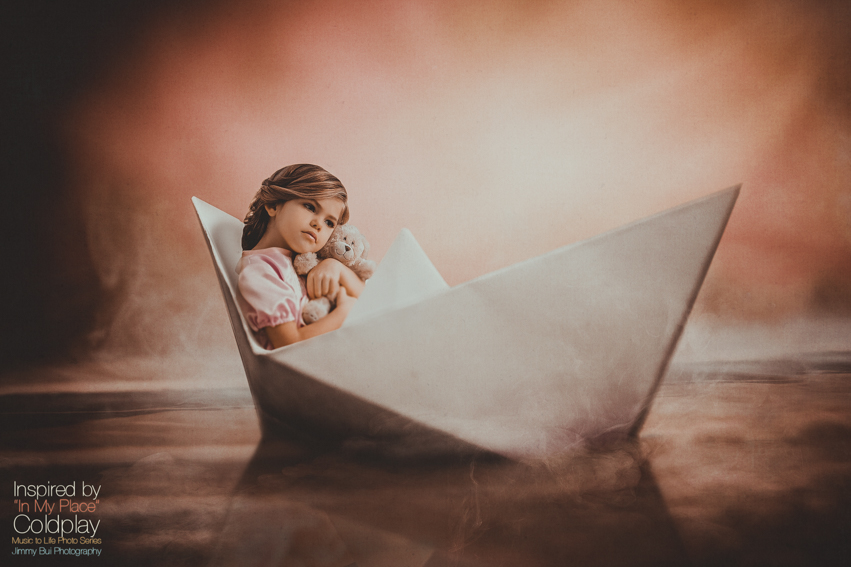 Where did your inspiration for photography begin?
I've always been the creative type, but I didn't really start getting serious about photography until about 4 years ago. I was an elementary school teacher for a few years but during the height of the recession in 2009 I was laid off, even though I won teacher of the year that same year. After that I felt it was a good time to change things up a bit. So I decided to change careers and try and pursue a career in photography. It was tough, and my transition into a new field wouldn't have been possible without the love and support of my wife. She was my inspiration.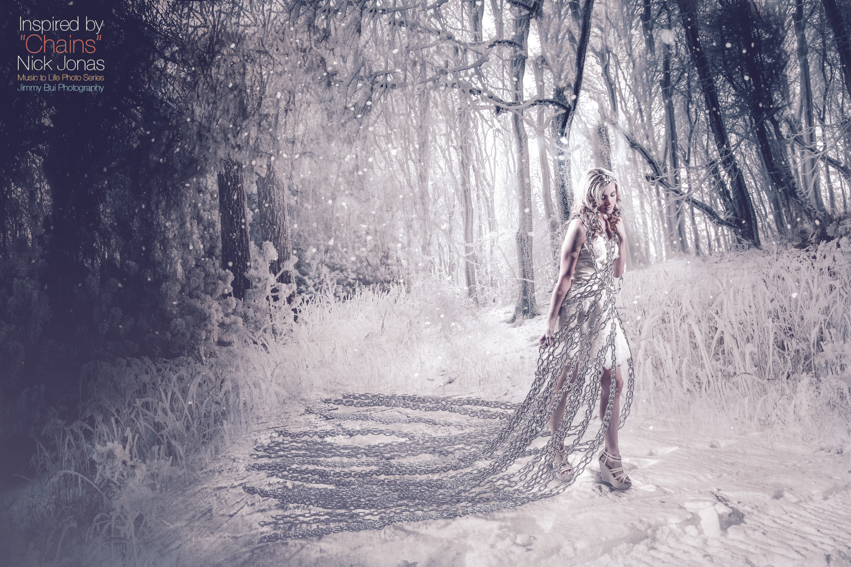 How would you describe your photography style?
There are two genres of photography that I focus on – weddings and conceptual portraits. My wedding photography style is modern and very vibrant in color with an emphasis on environment. My conceptual photography is highly processed but still maintains an organic and elemental feel with a somber or dark mood. Environment is also highly emphasized. I shoot 95% in the landscape position, so incorporating the environment in portraits is all about my style.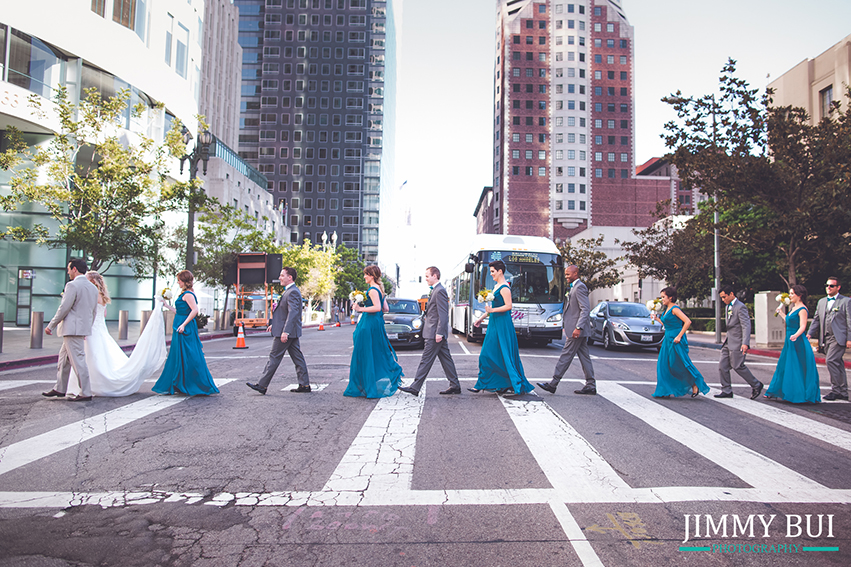 Did you study photography in school or are you self taught?
I enrolled into photography school in Southern California, and after half a semester I dropped out. I didn't feel like I was being challenged enough, plus my ADD was a real roadblock to learning in the classroom.  So instead I learned from established photographers that I admired in the field by being an assistant or second shooter. I studied the technical aspects of photography online, and I practiced new techniques everyday. I learned at my own pace and concentrated on things that mattered to me.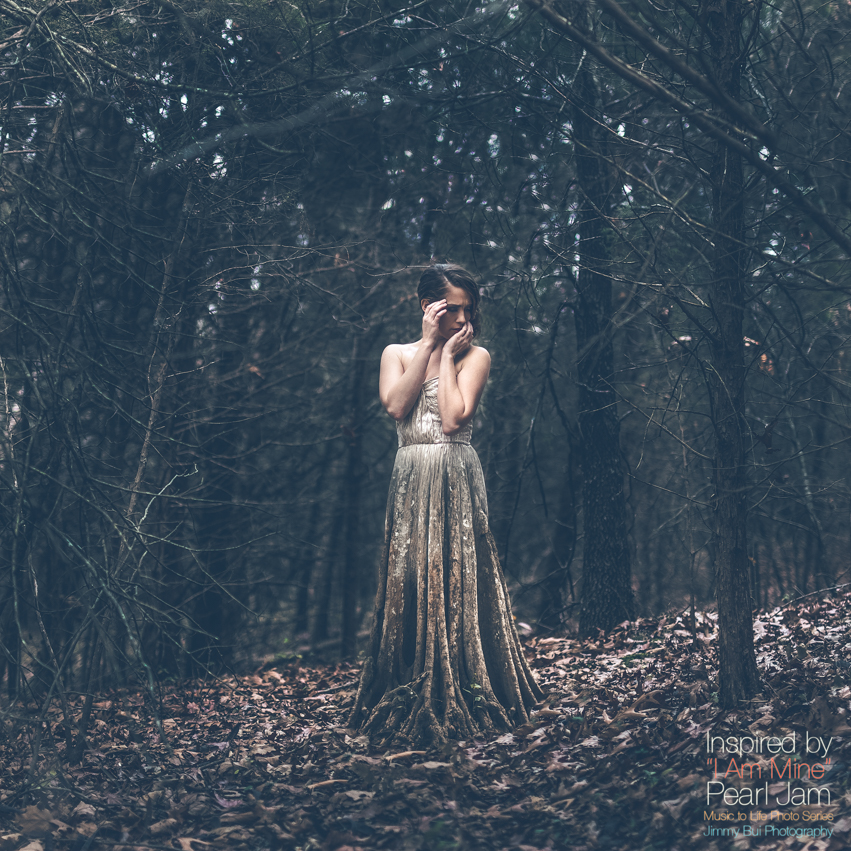 What brand/model camera do you shoot, and what is your favorite lens?
I shoot with Canon cameras, namely the 5D Mark III and the 6D. As far as lenses go, I love Sigma, especially their Art series. My favorite lens would be, hands down, the Sigma 35mm f1.4 Art. It's the perfect lens for environmental portraits, which is my specialty.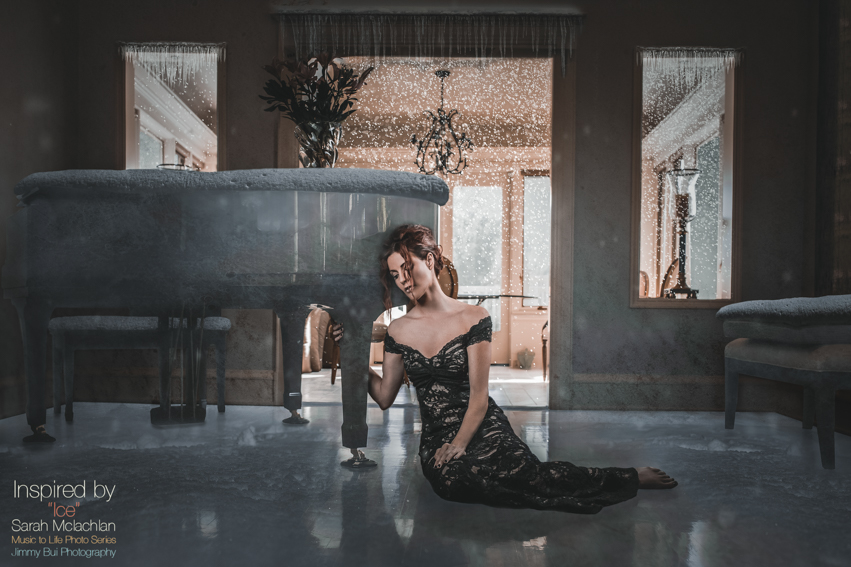 Do you have any tips for photographers on how to find the light?
I'm always on location, so finding light is incredibly important. For me, I'm always looking for ambient light that I can use as a backlight, and I would use either an external flash/strobe or reflector to fill in the shadows. I like to look for light peaking through trees, bouncing off different surfaces, or penetrating through any sort of natural diffusion.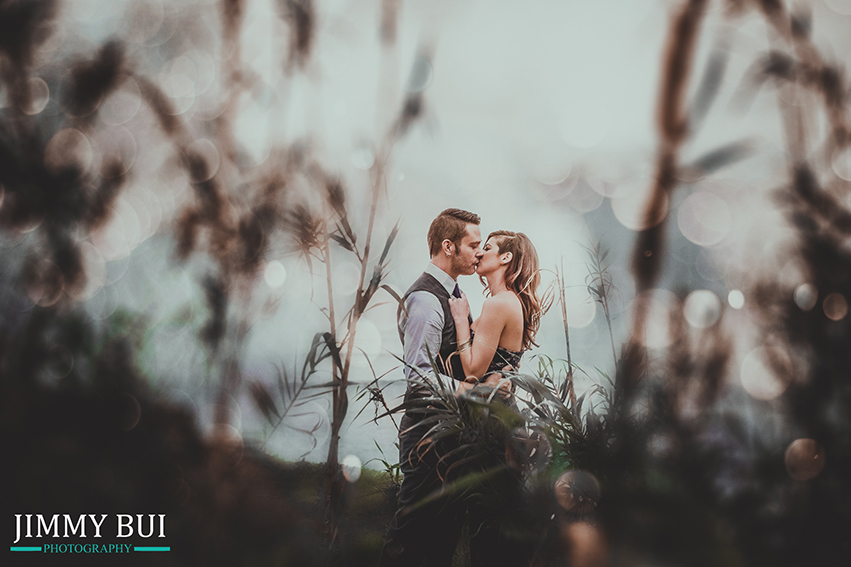 What is most challenging thing about photographing weddings and conceptual shoots?
The most challenging thing about wedding photography is how quickly a lighting scenario can change from one situation to the next. For example, I could be following the bride and groom outside in the bright sunlight into a dimly lit reception hall during their grand entrance or be shooting at an outdoor venue where there are large spots of super bright light and spots of really dark shadows. For wedding photography, knowing how to shoot in manual mode is incredibly vital because the camera's auto settings simply cannot adapt to these fast changing lighting scenarios in a manner that you would want. So, quite simply, the way I would handle the first example I mentioned is that I would keep my aperture and iso to a fixed value and the only thing I would change is the shutter speed as I'm walking from a bright area to a dark area. Of course, I could shoot in aperture priority mode, but the camera is not going to know if I want a silhouette look or an over exposed look or whatever.
In the second example, I would expose for the highlights, and bring up the shadows later in Lightroom. For my conceptual shoots, my problems is always about budget. I have these grandiose ideas stored away in my head, but often times I have little or no budget to help these ideas come to life. So it's forced me to think creatively on coming up with cheap solutions to create these art pieces.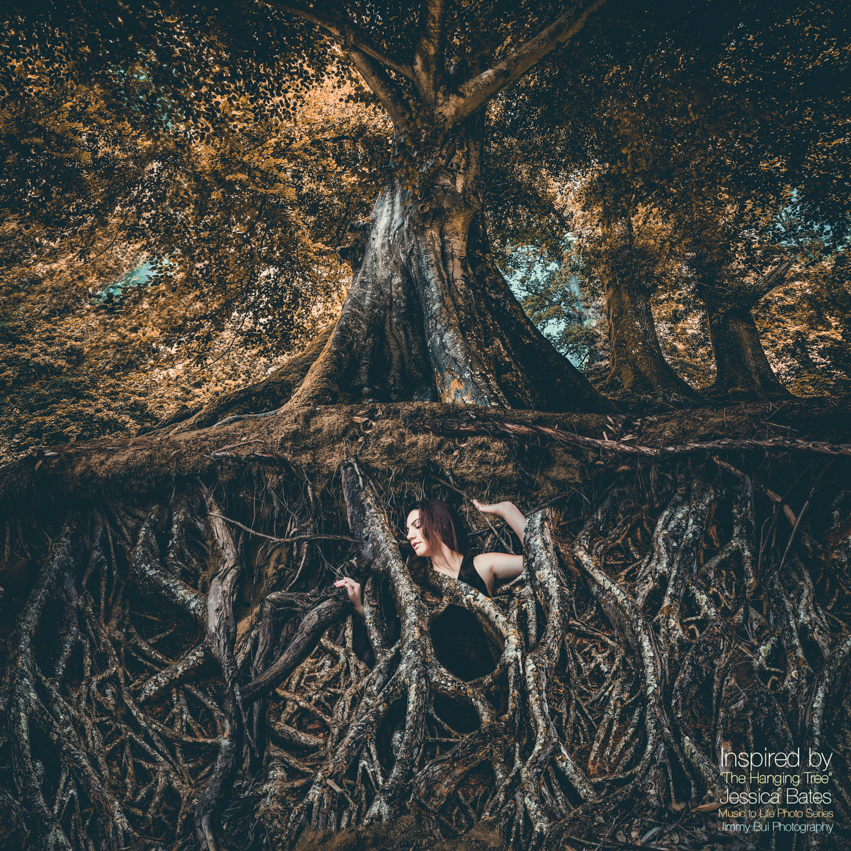 What is a good lesson you have learned this year in photography or in your business?
One of the things that I learned this year about my photography business is to never underestimate the power of social media to advance your business. Marketing is incredibly important if you want your business to survive, and one of those things that you may want to incorporate in your marketing strategy is having a social media presence. I've gained new clients through Facebook and Instagram, and I'm building my seo using Google+. Those platforms are constantly changing, especially when it comes to organic reach, so as those evolve I'm evolving too and keeping up with the changes.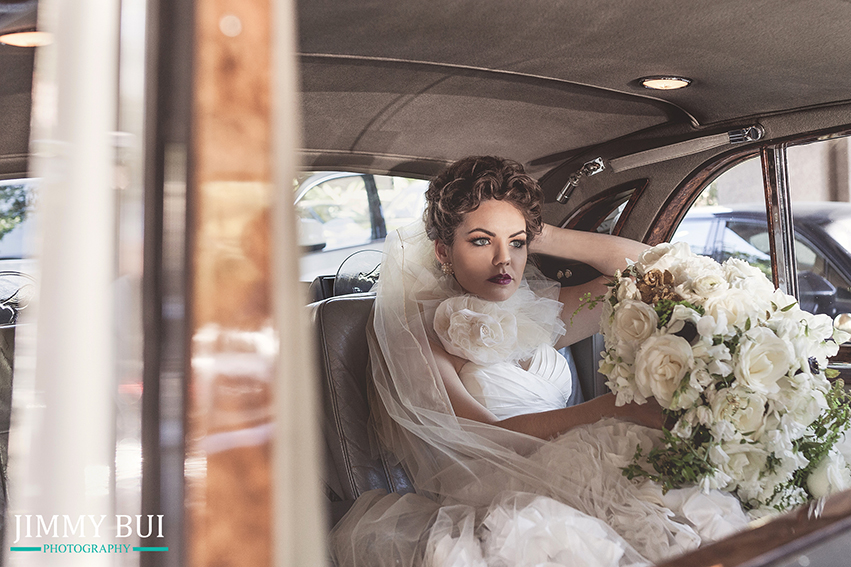 If you could encourage a new photographer in one area, what would it be?
I would definitely encourage new photographers on becoming masters of light. When you do that, your confidence as a photographer will sky rocket. You will be able to handle any tough lighting situation and you'll grow less dependent on what kind of camera body you have.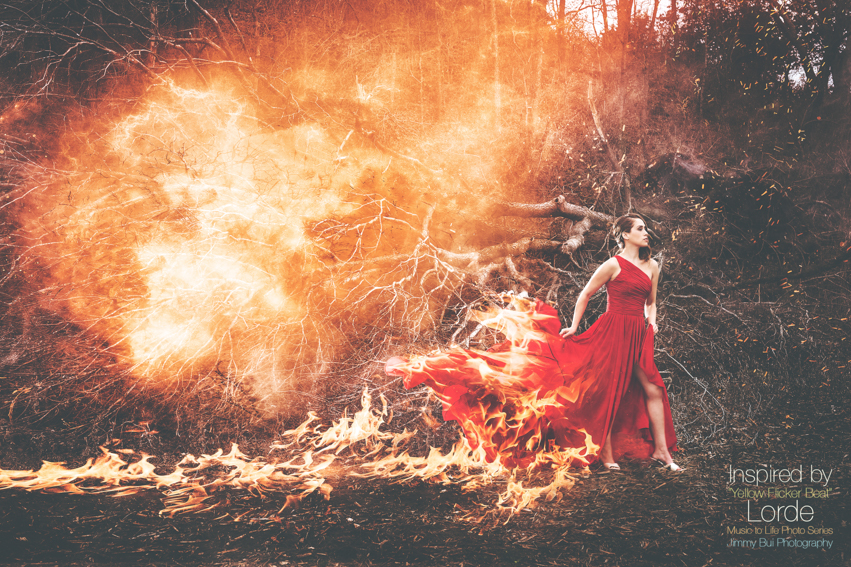 What do you love most about being a photographer?
Hands down, what I love most about being a photographer is the creative freedom. My clients trust me completely to give me the freedom to be as creative as possible and it has allowed me to grow as an artist and photographer. I also love the collaborative experiences that I've had with other artists and combine my aesthetics with someone else's to create some really cool images.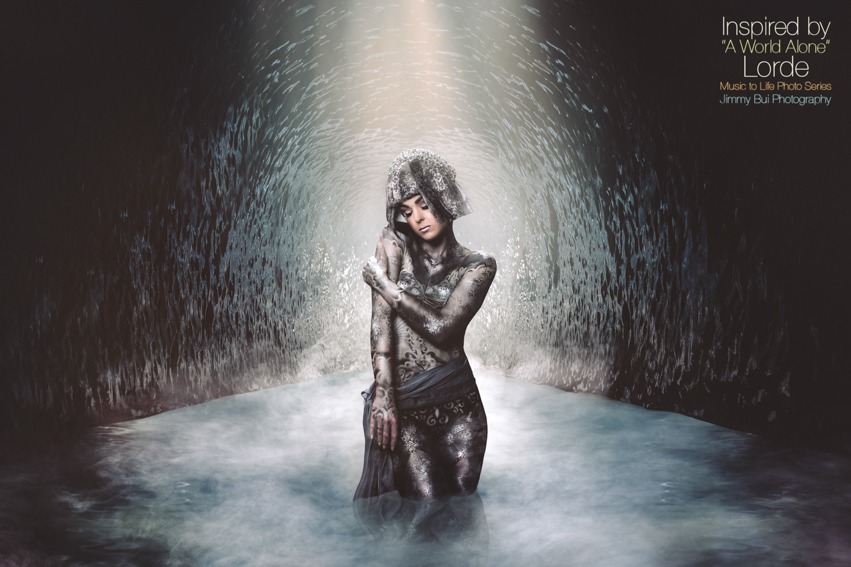 Where do you see yourself in 5 years?
In five years, I hope to still be a wedding photographer. I absolutely love weddings. The once-in-a-lifetime moments you can capture from a wedding is priceless and totally fulfilling when captured right. I would, however, like to shoot less weddings by that time and make more room for my conceptual work. I would love to be a creative director for a major advertising firm or be able to create movie posters for big budget films. No matter what though, I'll still be shooting.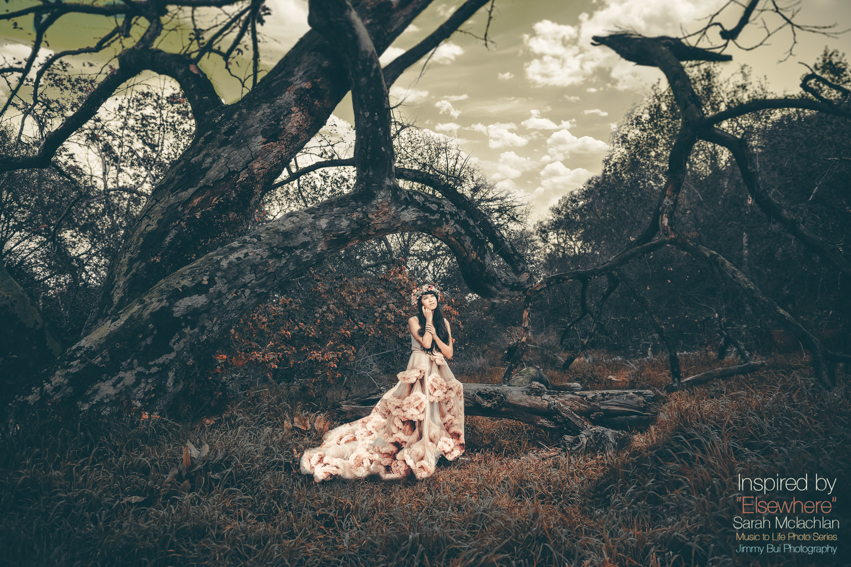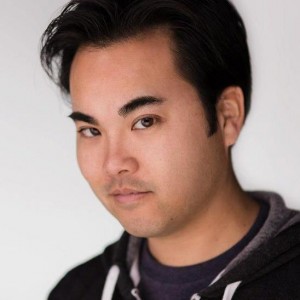 About the Artist: After a successful career as an elementary school teacher, Jimmy Bui switched careers to pursue his passion in photography. He specializes in weddings and conceptual portrait photography in the Southern California area. His inspiration is drawn from his wife and daughter, and when he's not shooting he's spending time with his family and showering them with as much ice cream and trips to Disneyland as they want. His office is located wherever a shoot is happening, and if he's not editing at home, you may find him editing at a local Starbucks with empty coffee cups strewn around him.
Visit Jimmy at his WEBSITE | FACEBOOK | TWITTER pages
And don't forget, you can ask Jimmy anything you like in the Pretty Celebrity Mentor Forum for the entire month of July!!