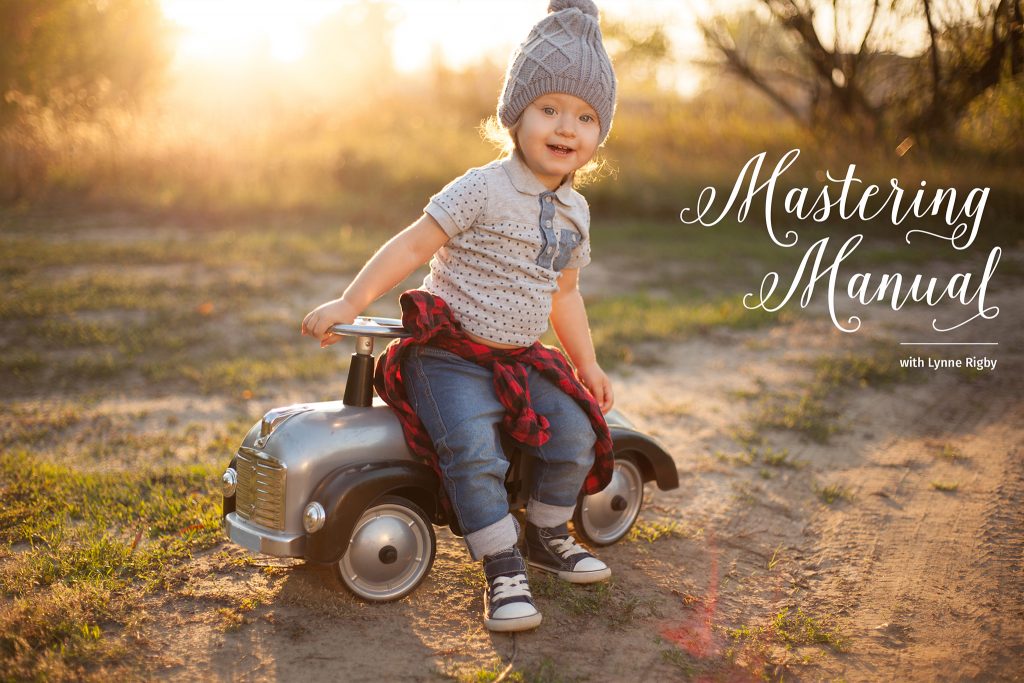 This four week class is like a giant fast forward button to get you off the green box forever!  We demystify exposure, manual settings, color/white balance so that you are able to take the pictures you envision.  We break manual mode down into manageable, easy to learn chunks so that you will succeed! The workshop materials include PDFs, videos and voice memos to accommodate all learning styles. Weeks 1, 3 and 4 have a shooting assignment that students will submit for feedback from the instructor. Week 2 is quite busy and composed of three mini-assignments. This is the most comprehensive manual mode class ever!
Course Requirements
Camera: DSLR (Camera that is capable of changing lenses) and your camera manual.
Level: Beginning to Intermediate
Location: Pretty Forum
Start Date: Workshop will begin Tuesday, March 14th, 2017. Lessons will be presented every Tuesday for 4 weeks, and may be accessed at your convenience.
Materials: All lessons will be in written format as well as include video tutorials.  All PDF and video tutorials for the course are downloadable for you to reference.
Instructor: Lynne Rigby
Time Commitment: Approx. 3-4 hours a week.  Non-members have access to the workshop forum for 4 weeks from the start of the class. Don't forget to download everything you need prior to that date!  Members of Pretty Forum will have access to the workshop forum for an additional 4 weeks to review and download workshop material for future reference.
Course Outline
Week One: The Exposure Triangle
ISO
All About Aperture
Focal Plane & Depth of Field
All About Shutter Speed
Using the In-Camera Light Meter
Video: Choosing Your Settings
Week Two: Metering, White Balance, and Focus
All About Metering
All About the Histogram
All About White Balance
Custom and Kelvin White Balance
Getting Perfect Focus & Using Focus Modes
Back Button Focus
 Video: Metering
Week Three: Getting Started With Light
Finding Good Light
Using Directional Light
Using Window Light
Shade & Flat Light
Using Hard Light
Video: Finding the Light
Week Four: Getting Started With Composition
Rule of Thirds
Using Lines
Using Space and the Frame
Cropping
Changing Perspective
Video: Shooting Toddlers
If you are a current Pretty Forum Member, you may register HERE. Under the "Add/Renew Subscription" tab you may add the workshop.

Non-Members may register HERE and receive FREE access to the Pretty Forum for the duration of the workshop.

NOTE: After you complete registration you will receive an automatic email with further details for the workshop (please check your spam box if you do not receive this email). If you have any additional questions, please feel free to email support@prettyforum.com
*Study-Along registrants will have full access to the materials, and may study along; however, are not able to post questions or photos for critique.
(total class size will be limited to 35 Full-Participants and 45 Study-Along Participants)
Workshop seats are non-refundable, and non-transferable
REVIEWS FROM PAST PARTICIPANTS:
Loved this class. I've been using manual for a while now but was never completely comfortable with choosing my settings this class has changed this. Full of great written information, videos and audio too I learned far more in this class than I have reading book etc over the last couple of years. I highly recommend this class to both beginner and people wanting to brush up on their manual skills too. Lynne is an awesome teacher too, was great at answering questions and felt she really loves teaching.  – Tracy Bradbury

This was such an educational course. I felt like I took pretty decent… key word decent pictures prior to this class, but every week I could physically see my skills improve and it's just par for the course that practice really does make you understand the concepts better. Lynne has so much talent and is willing to give feedback or answers to ANY ANY ANY question you have. I so enjoyed learning from her.  – Jenny Reed

This workshop is AWESOME, although I was already shooting in manual mode for a while, this workshop filled the gaps for me and then some. Lynne is an amazing teacher and is always there for you, she breaks things down so beautifully and the CC given in this workshop is priceless. I highly recommend this workshop!  –

If you're on the fence about whether to take the course or not…DO IT! At first, I was afraid that I wouldn't learn very much, because I had already been shooting in manual for months. I could not have been more wrong! The class gave me the foundation that I had simply skipped over when I was learning my camera on my own. The weekly assignments were challenging, yet easy enough that it set me up for success, which I realize now is so important in the early stages of learning about photography and still enjoying it. I can't speak highly enough about this course and about Lynne's capabilities as an instructor. Such a great class and I am so happy with all that I learned!  – Ali Smith

This class was such an eye-opener for me! I thought I already knew the ins and outs of shooting in manual mode, but heck if I didn't learn so many things I wish I knew ages ago! My photography has completely changed since taking this course and I feel like my understanding of manual photography is complete now. This was one of the best photography investments I've made in the past year. Lynne is an awesome instructor- her video tutorials and feedback are priceless! Loved this class!  – Kelly R.

I took Lynne's class as the Study along and it was amazing to see all the information that was packed into the class. The critiques that the full participation classmates were invaluable and I wish that I had done full participation. If you can swing for full participation do so because this class is worth it. Shooting in manual and actually being able to understand the ins and out of your camera are invaluable! Wonderful class and so thankful I could take her class. The notes and videos are very well done and explain things in ways you can understand.  – CJ Olson

I highly recommend this class!!! This class is hands downs the best photography investment I've made. I learned so much in such a short amount of time, its amazing! I feel like I was given the decoder ring on how to shoot in manual, be in control of my camera settings and finally understand what I'm doing. Lynne is a wonderful teacher she makes learning and understanding the material easy and fun to follow along. Well explained lessons, lots of visual examples and great feedback on the assignments.  I lost track how many books, articles and videos I have watched through out the years (yeah years…….) and it never clicked until now. I only wish I would have taken this class sooner!  Thank you Lynne, can't wait to take more classes with you!!!  – Paula

I was surprised by how much I learned in this class. Shifting to manual mode (and shooting in it all the time) was really just the tip of the iceberg — I now understand white balance, back button focusing, and more about composition and lighting. My photographs have improved dramatically and I am so fired up to learn more and to keep on getting better and better. Thanks, Lynne, for such a great learning experience!  – Melissa