by Guest Contributor Renee Bowen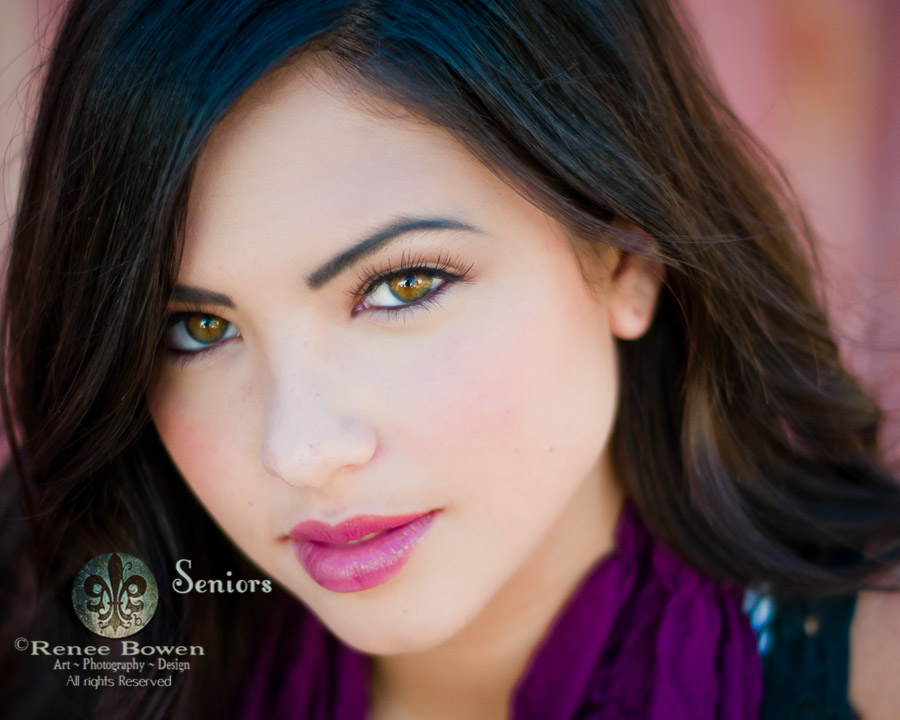 We are honored to have Renee Bowen on Pretty today.  Renee has such stunning pictures and has taken the time to share how she does it!  Thank you Renee.  Enjoy this wonderful article on photographing seniors.
So excited about Pretty!  I'm always looking for more ways to connect with people online ~ see what everyone is up to and just generally get inspired.  I think that no matter how far along you are in your career, there is always room to grow!
That's why I'm happy to share some of my recent Senior Portraits here ~ I shoot a wide variety of events and portraits, but if I'm being completely honest…..seniors are my favorite.  Shhhh…don't tell anyone 😉 I think the main reason I love shooting seniors so much is because we have entirely too much fun.  I shoot editorially and on location,  and give myself free reign to just create and be imaginative on these shoots.  Because we're shooting outdoors and sometimes in new locations, you just never know what opportunities will arise – you have to be ready to improvise on a moment's notice and be ready to notice a great setup when it reveals itself.  It also helps that most of my seniors are pretty much open for anything!   Oh to be 17 again!
One thing that makes my senior shoots a little different is that I include professional makeup application before and during the shoot.  I feel this is necessary, not only because the girls love and it makes the experience more special, but also because it makes my editing a whole lot easier.  😉  If they already look amazing straight out of the camera, my work is halfway done!
My workflow also changed when I started using Adobe Lightroom.  (I'm currently running LR 3)  Before this, I used Bridge, Adobe Camera Raw and Photoshop, and although I still use PS5,  I rarely open it.   I've found that I can get most, if not all, of my editing done efficiently in LR.   Presets = awesomeness.  I have purchased some and made my own as well….cannot recommend LR enough.  Get to know the the adjustment brush….it. is. amazing.  If you are finding yourself buried under mounds of editing….you might want to take a look at LR – and the tutorials are super easy to follow too.  I'm literally always online so if you have any questions you want to throw at me, here's how you can find me:
Twitter:  http://www.twitter.com/ReneeBowen
Facebook: http://www.facebook.com/ReneeBowenPhotography
Blog:  http://www.reneebowenblog.com
Formspring: http://www.formspring.me/reneebowen
Portfolio:  http://www.reneebowenphotography.com
Seniors:  http://www.reneebowenphotography.com/Seniors