by guest contributor Tara Staton
My husband is military. So that means I don't really get the luxury of staying in one place and building a client base for years. When we move, I have to be very efficient at putting myself out there and creating a client base rather quickly. As annoying as it might be sometimes, it has forced me to quickly get a good grasp on my marketing and business side of things. Because if I can't produce income from this, then it is just an expensive hobby and not going to benefit my family.  As much as I love what I do, I just can't justify doing it if it takes something away from them.
So you have decided to take this photography thing to the business level. Unfortunately most people don't really think this through before they do it. They say "hey I can make some cash doing this" and they start shooting for anybody and everybody who will hire them. As a result they end up very unhappy and swamped with bad clients that don't value what they do, and end up doing shoots that they are unhappy with.
First you have to know what you are selling. Your answer might be, "I'm a photographer, I sell photo sessions and pictures". This is where you need to take a step back and ask yourself a few more detailed questions. In order to market yourself and your work WELL, you need to have a firm handle on exactly what it is that you do and what you WANT to do. In order to know exactly what it is you offer, or want to offer, you have to have already figured out your style and what you want to shoot. If somebody asks you what you do, there should be a little something more to the response than "I'm a photographer". That term can mean so many things! You need to have a plan and haved asked yourself the following:
What style/type of photography do I offer?
Photojournalism, portrait, studio, etc. Making up your own type is ok too! 🙂 I call mine Environmental Portraiture. Don't make yourself shoot something you don't enjoy! It is NEVER worth it in the end.  I also take this a step further. I don't just sell a certain type of photography, I sell an experience.  My clients hire me not just for the end result image, but for the session experience as well.  This is a HUGE part of my business and why clients hire me, and I want to keep it that way. I don't want bargain shoppers, I want people looking for that experience.
What products do you WANT to sell, and which best add to your style of image?
For example, I get a lot of moms saying "well so and so offered this, or sears gives this why don't you? Well I'm not Sears. 🙂 I'm me, and I will only sell things that I myself would purchase or that accentuate my work.  There are limitless options out there and something for everybody. So make sure you take the time to investigate and find what fits you best!
Is what I offer going to last?
Are you going to create return clients? (because lets face it, we make money only if our clients are happy and return/refer others). Are you selling something that is going to withstand the test of time and grow with you and your clients?  Its fun to play with all the new trends, but remember, on the business side there needs to be consistency.
What do I want my work to portray or say about ME?
Often we focus on what the image says about our subject. Which is great and we should! However, our own personal style and emotions still come through in our work…or they should.  That is what makes it art. If we loose that, then we loose the art side of things and it becomes mostly business.  So be sure of what you want your art to say about you, and be sure not to compromise that!
Most people find they can't do it ALL.  Nor do they want to! I know I have my preference for types of shoots that I do or that I am better at than others. For example, I know as much as I love babies….I am no baby whisperer and newborn shoots do not come easy to me.  However, I occasionally agree to do them because I want that client to return when that baby is older and when they want family pics, etc!  So I pick and choose that wisely.   If you try to do it ALL forever you aren't going to find your place or what gives you any longevity in your market.  So I always say, never say never, give everything a try……but don't ever force yourself to do shoots that don't make you happy or make you feel like you have lost your vision as an artist.  Ultimately if YOU KNOW who you are as an artist and in business, you can create that niche that you want in your market.  Because nobody can be you! However if you are always trying to conform to trends or what others want or are doing….it is going to be a lost cause.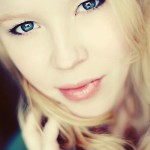 About the Author:   I am a mom, wife and photographer based out of Washington state.  I specialize in environmental portraiture and offer workshops and resources for other photographers.  I am absolutely IN LOVE with what I do and love sharing it with others! Visit Tara's WEBSITE today