As small business owners, we wear a lot of hats. When we start out we are the creator, the CEO, the accountant, the sales manager, the staff, the receptionist….everything. But it doesn't make sense to keep things this way! There is no way that our companies can grow the way we dream by trying to do everything ourselves. There is no need to be embarrassed if you need to ask for help. Everyone gets to the point that they can't do it all and you are so much stronger if you can accept that fact before you get too overwhelmed!
But how do you find someone to help? And when you do find someone to help you out, what do you have them do? When you find that person to help, how do you justify the expense?
Once the decision has been made to seek assistance, before you try and find that person or company to help you, you'll need to figure out what they can do. The easiest way to discover this is to make a list. I'm a huge fan of lists. Writing things down has always been a great way for me to process things and it becomes real if it's written down. Your goal with this exercise is to separate out every single part of the business you do currently. I want you to write down EVERYTHING. Just like when making a budget where you account for every penny, I want you to account for ever minute of your business. If it is too overwhelming to just sit down and do it, try keeping a log throughout the day of everything you do. It can be as specific or detailed as you need it to be, but make sure everything you do is outlined. Once you've made that list and discovered every step, you'll be ready to figure out which pieces you need to do, which ones you like to do, the parts that you can't do and those that you hate to do. Chances are, there is someone in the world that loves doing what you hate.
You can also take into account the non-business related items you do. It's very rare that anyone likes cleaning house (I say rare, because my Mother-in-Law loves cleaning) so why not get that task outsourced to someone else? Having a weekly housekeeper come in and do the deep cleaning can give a huge chunk of time back on your plate.
Now, I know what you're thinking. "Only rich people hire housekeepers. How can I afford it?" Well, this is where a different mindset can really help. If you add up the amount of time it takes you to clean your house, to really get that deep down cleaning done throughout the week (making sure to account for the moments of "I should go scrub the toilets") and then think about suddenly having that many hours added to your work week. What could you get done with 3 or 4 extra hours in a day? If you play your cards right, you can utilize those extra hours to more than pay for themselves. You can suddenly have time to have one or two more sessions. Or finally set up doing In-Person Ordering sessions (which will easily add money into your business).
Finding someone to help out in your company can be more difficult than getting someone to clean your house. This is your baby. You've built it and seen it grow but sometimes, it needs a boost. An injection of someone else with skills that you don't have can make an overwhelming difference to your business. And since you've gone through and made a list of things you hate, you have a more localized search for someone to help you out.
It can be scary to take that first step after accepting that you need help. You are busy and chances are you are thinking you aren't in a financial position to hire someone else. But getting someone to help you out will free up time for you to do the things that only you can do. If you are the creative mind, you can't outsource that creativity. By taking tasks off of your list though, you'll be able to put more time into growing your business, thereby bringing in more money which in turn will allow you to discover more ways to get more time for your side of things. You can't add more than 24 hours in a day, but you can portion out those hours differently.
For the past year and a half, I've been helping photographers grow their business by taking things off their plate and guiding them in marketing choices. Sometimes, all I need to do is listen. Do you need someone to listen to you?
I offer a free consultation with all inquiries. My goal is to make you happier with your business which in turn will make you more profitable. Contact me to see about outsourcing part of your life. You won't regret it!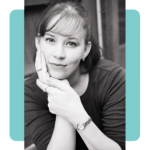 About the Author:  Kathy is a wife and mother as well as a photographer. She's been helping photographers with their businesses since 2010 and loves being able to help people all over the world.  She enjoys reading fantasy books and spending mornings snuggled with her 2 year old little girl and husband. Every moment is precious and, by golly, she will enjoy them all!
Visit Kathy at her WEBSITE and on her FACEBOOK PAGE