by Guest Contributor Anna Bilowus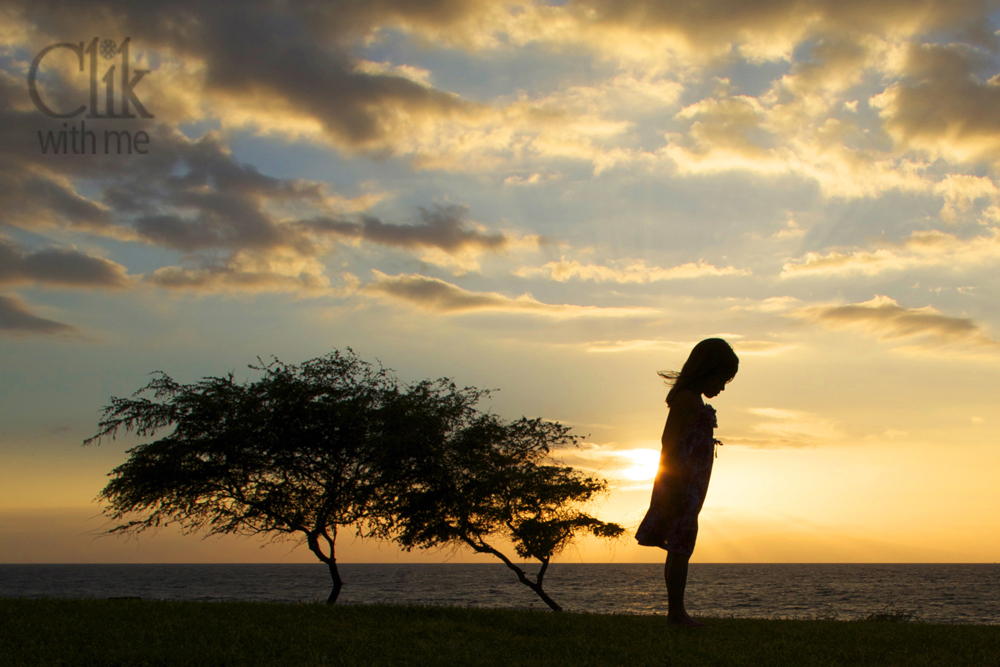 Summer is here! Long walks on the beach, sandcastles, bonfires, family picnics, the fun is endless in the summertime. A great way to capture those fun summer moments is creating a silhouette. I love silhouettes as they leave so much for the imagination. A late summer afternoon is the perfect time to take a silhouette photo.
Here are the 5 easy steps to creating a summer silhouette:
1. LIGHT. First, it is very important to have your FLASH OFF. Second, you want a strong light source in the background – behind your subject. Excellent sources of light are sunsets and sunrises. So, make sure you have little or no light in the foreground(no flash) and strong light in the background.
2. COMPOSITION. Since you are not relying on color or texture, SHAPE is very important when creating a silhouette. There are a few things to help your shape stand out. First, you don't want anything in the foreground or background that will cut off your subject(s)'s limbs. Sometimes getting down really low (on your belly) helps keep the ankles and feet visible. Placing your subject(s) in front of a big open sky is best. Second, avoid clutter in your photograph. You don't want too many other things (grass, trees or rocks) surrounding your subject. Too many shapes will distract the eye. Third, consider their positions. Placement and movement can really help create a great shape. Holding hands is a great way to bring your subjects together.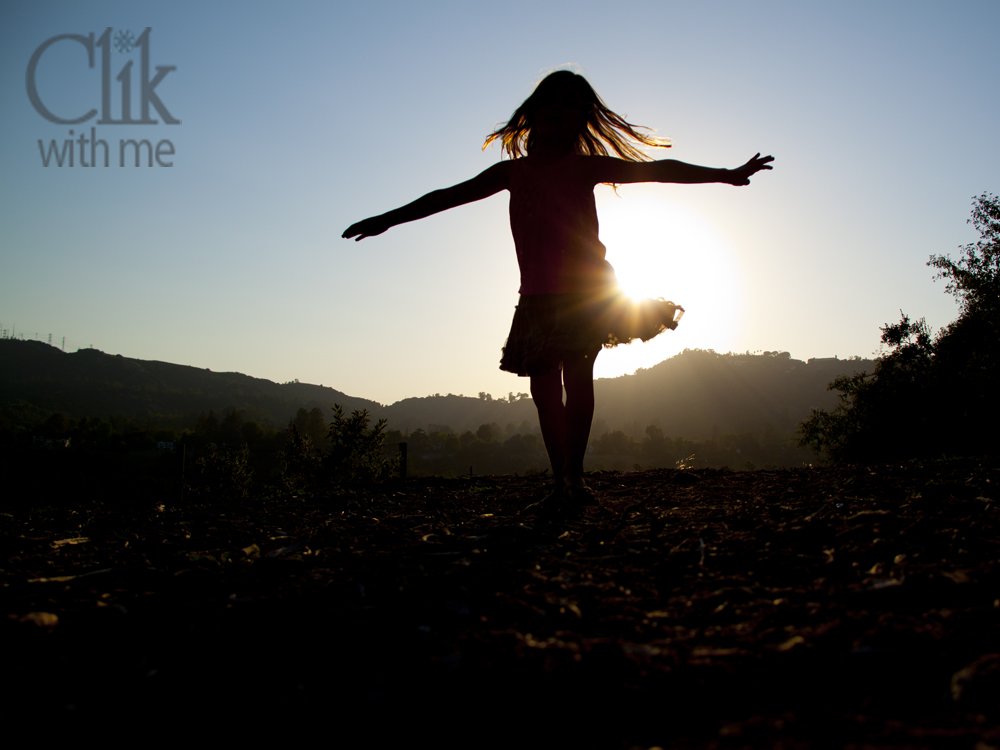 3. THE CAPTURE (Exposure). Before you take the picture you want to be sure to meter off the brightest part of the sky. Then bring your focus back to your subject(s), compose and snap. You can do this with Priority and Aperture settings but Manual is the definitely the best way. Also, I have great success with the default setting, Evaluative metering but you can also change your metering mode to Spot or Centered-weighted. This will help you meter off the brightest part of the sky. I wanted to keep this easy but it is good to know all your options. Last, consider zooming out as far as you can to grab the big beautiful sky. If you are still using AUTO place your focus on the bright sky; press the shutter button half way; then bring your focus back to your subjects and snap.
4. POST CAPTURE. When you are all done you may want to touch it up a little bit. If you want more color in your sky consider increasing the saturation. To make your silhouette pop more you can increase the blacks, contrast and/or clarity. Remember, this is subjective trust your eye.
5. HAVE FUN!! Oh, one more tip – try to avoid all white and sheer clothing, they are more difficult to darken.
Now, get out there and capture summer!!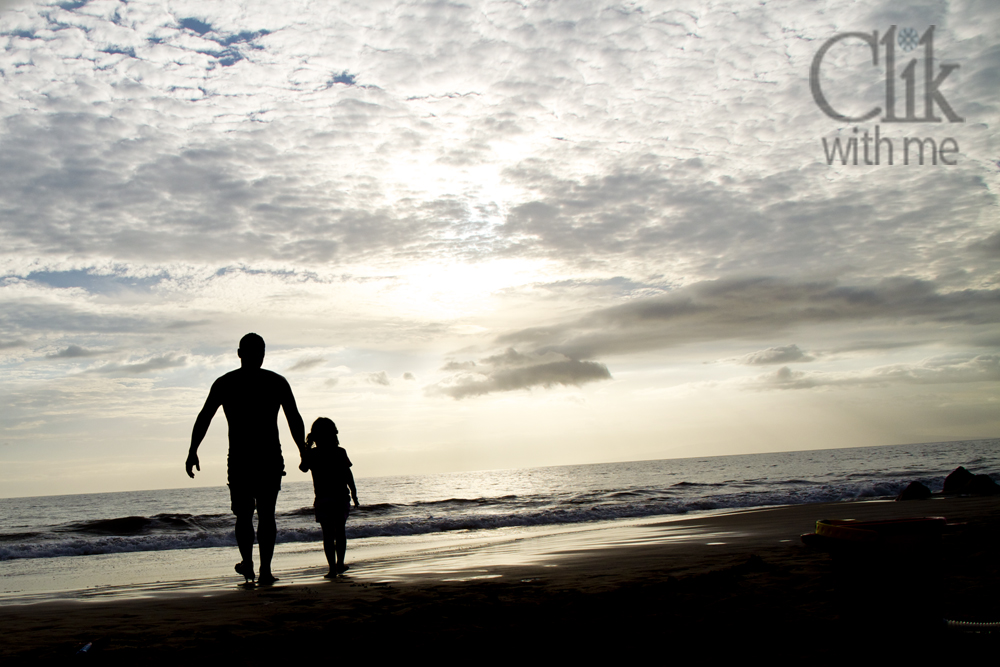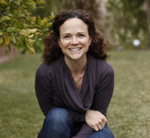 I have always had a desire to be creative but could never sit still long enough to sew, paint, draw or glue. I think photography is the perfect creative outlet for me. I am learning something new everyday by capturing the beauty of life.
Visit Anna at her WEBSITE | FACEBOOK pages today!