by Guest Contributor Jennifer Storer of Darling Photography

I am a romantic. I am the girl who is in love with love… stories, movies, songs, music videos, books. I swoon over it all! So it's no surprise to me how much I adore capturing love on camera. The kisses, the laughs, the sweet nothings.. I live for this stuff! It's my favorite of all things to photograph.
When shooting couples (sounds terrible, I know) I always follow a few key rules.. and because I am also loving and sweet … 😉 … I've decided to share some of them with you!
Make them feel like they're your only client
They know you have other clients, you know you have other clients. None of them matter when you're shooting the couple you're with. You focus on them 100%.. ask them about their lives, their relationship, their pets, their love.. Get to know who they are and sincerely care about it. I become friends with SO many of the couples I work with for this very reason. I truly want to know who they are and where they came from. They will thank you for becoming their best friend and won't be stiff and awkward in photos. Plus – the more you know about them, the easier it will be to make their photo shoot one of a kind. 🙂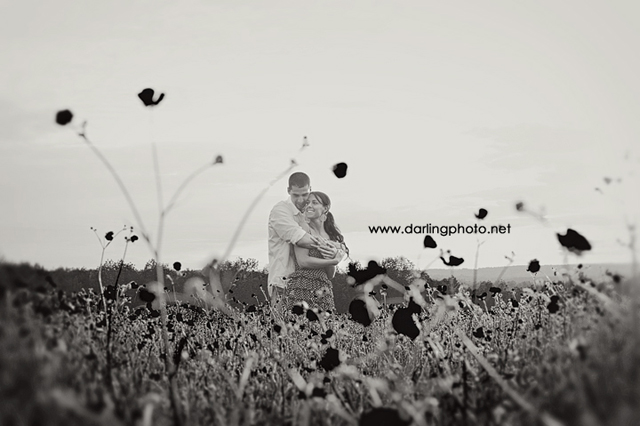 Give them time
Start out slow and tell them exactly how the session will go BEFORE the session starts. I give them the run down and explain to my clients that they WILL feel awkward at first but when we're done they'll be super excited and won't want to leave. Well, maybe… but I do promise they will be extremely excited to see their images.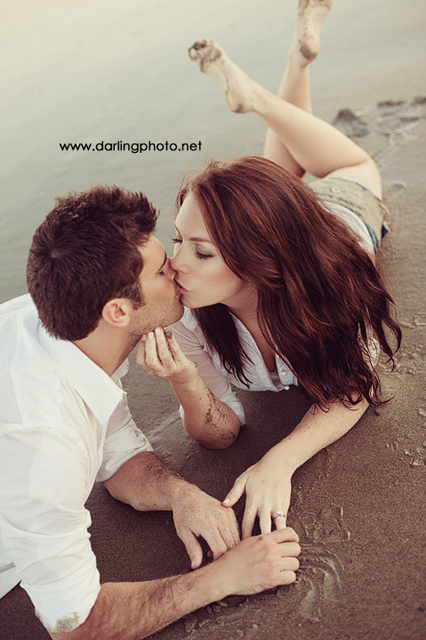 Sneak Peek
I don't mean you HAVE to show your clients every image on the day of your session.. actually I recommend that you don't. If you know that there's something in the image one of them won't like, don't show that image. I only show 2 or 3 images from the day on my camera and I do that to loosen them up. I make sure it's an AMAZINGLY well lit image and shows NO flaws. You don't want either of them to say "Fix my chin" or "Look at my arms!" Showing your client an amazing SOOC image is your first step to making them trust that they really DO look as good as every other couple you've photographed.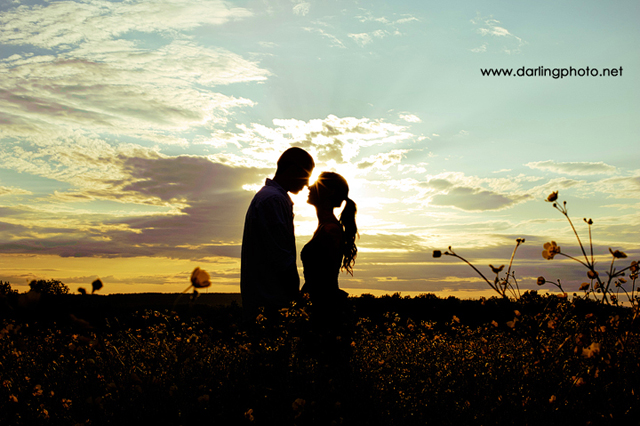 Let them know who you are
Sure, they don't want to know every detail of your life but if you're asking them to kiss and snuggle in front of you – they're going to want to know a few things about you. Tell them funny stories to make them laugh. After you tell a story about yourself, bring it back to THEM!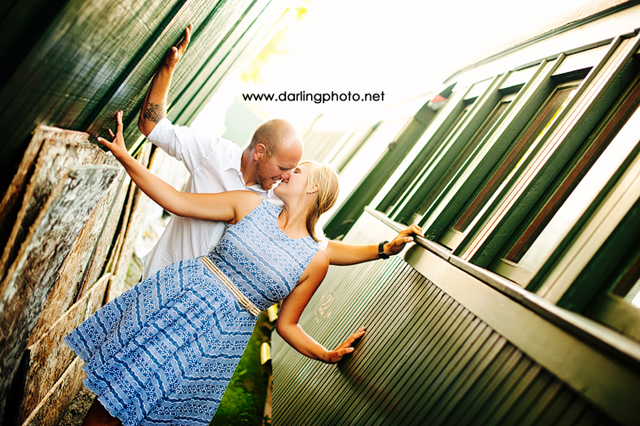 Keep the direction loose
Put them in a pose and explain that when you ask them to kiss, you mean just a peck. (I promise it can get pretty intense if you don't remind them of that!) You don't want them to sit and hold a kiss for 30 seconds while you attempt the perfect shot – so tell them to make each other laugh or talk to one another. I aim to capture the moments as they happen and very rarely do I take the first shot right away. I'll make it look like I'm adjusting something on my camera so they can start talking and being sweet to each other.. that's the stuff you want. Let them pose themselves sometimes!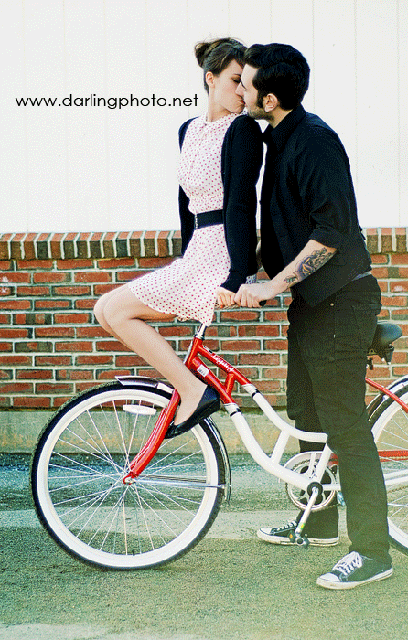 Always get the mom shot
Make sure you ALWAYS get a shot of them smiling together and looking at the camera. You may not use it for your portfolio but they will want it and their parents will NEED it.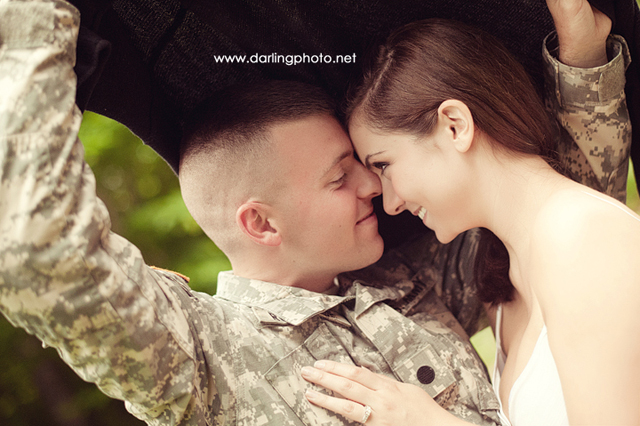 Hopefully these tips will help you in your journey to capture the love YOU'RE near.  And… please send me an e-mail if you're interested in learning more or if you have a question!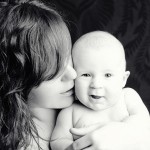 About the Author: Hi, I'm Jenn Storer, full time photographer & momma to a 5 month old handsome + 3 pups. In my spare time I'm a wife. 😉 Shooting with Nikon D700, 50 1.4G, 24-70 2.8
Visit Jenn at her Website – Darling Photography and on her Facebook page.