by Guest Contributor Gayle Vehar of Mom and Camera
Does the title of this blog post shock you? Maybe intrigue you a little? Are you sure that getting good shots of your toddler is next to impossible? With a 3 year-old who rules my house, photographing little kids who are constantly on the move is a challenge I am all too familiar with! I love being a mom to a busy little boy. I love photographing him, too.
I know it is a challenge to get good photographs of kids who are always moving, so I thought I would share a few of my tips with you with the hope that it will give you the courage to photograph your toddler! These days vanish all too quickly and photography is the perfect way to preserve them!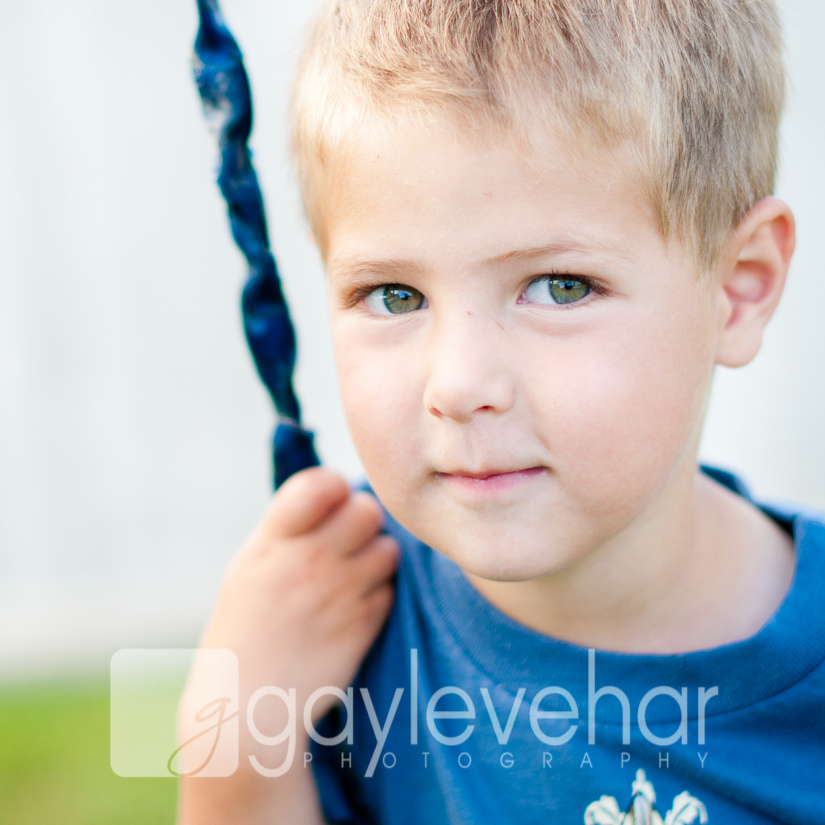 (Lens: Nikon 50mm f/1.4, ISO 200, aperture: f/2.0, shutter speed: 1/400, taken at 6:10 p.m.)
First, I plan. I plan for light and I plan what I want to capture. If I will be photographing indoors, then I find a room with lots of light and open the blinds to let in as much light as possible (since I dislike flash.) Good light is crucial because of point #2. If I am photographing outdoors, I try to avoid the bright mid-day sun in the summer and dress for the cold in the winter. If we will be photographing inside, I plan what we will be doing based on my toddler's interests. Maybe we will be playing Lego's or cars. If we are outside, I also try to have an activity to do–playing baseball, running through the sprinklers, or drawing with sidewalk chalk. An activity helps to keep a toddler's attention (and also keeps them a bit still), even if just for a short while!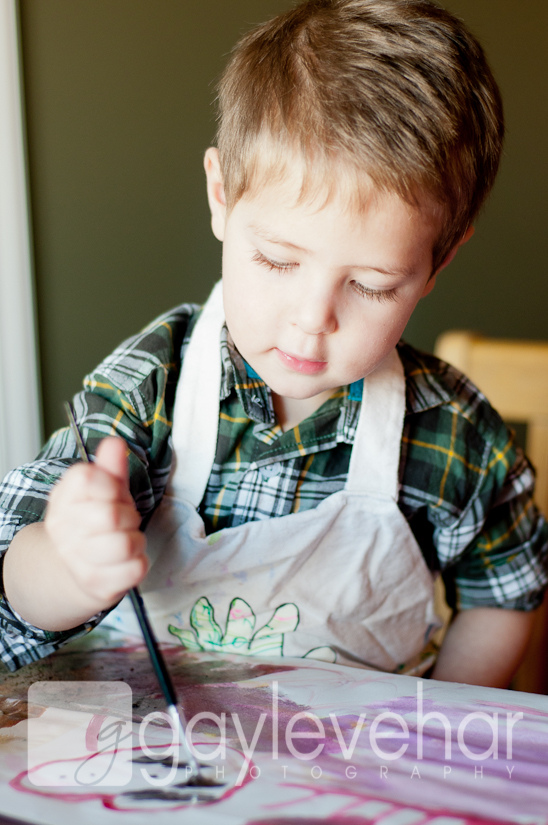 (Lens: Nikon 50mm f/1.8, ISO 400, aperture: f/2.2, shutter speed: 1/100, taken at 11:28 a.m.)
When photographing 2 year old's and all small children, it is important that you have a fast shutter speed. Generally this is the #1 reason for blurry pictures when trying to photograph small children. They move quickly and in order to freeze the motion, your shutter speed needs to be 1/100 of a second or faster (under ideal conditions I try to keep mine at 1/200 or faster.) In order to have a fast shutter speed, you'll need good light. You may have to raise your ISO quite a bit if you are photographing indoors. If you aren't sure how to shoot in manual or how aperture, shutter-speed, and ISO work together, check out my posts on The Big Three of Photography.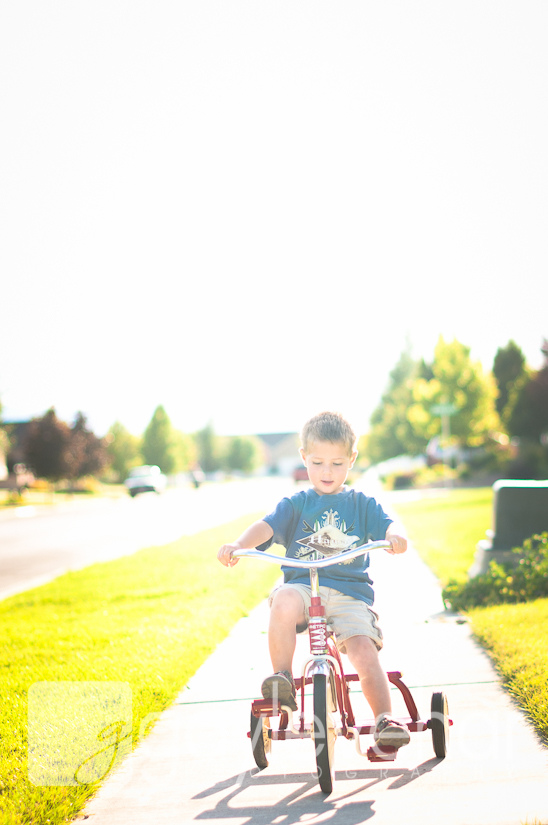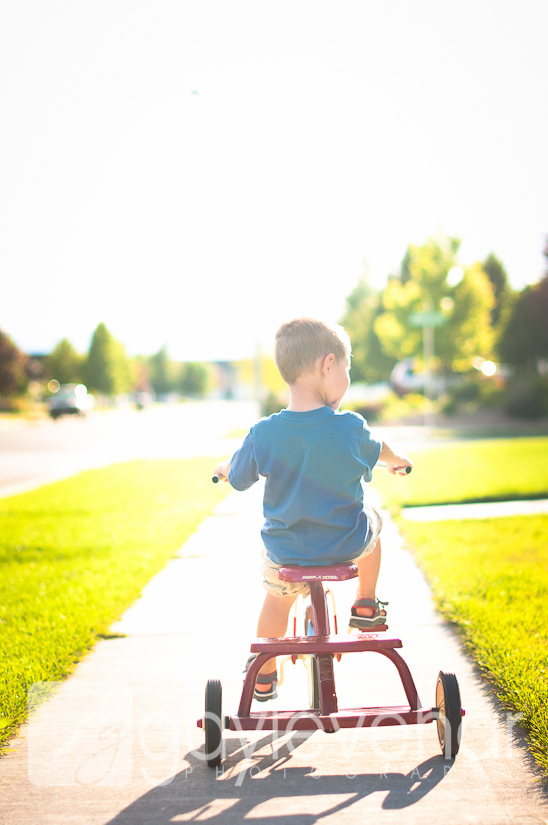 (Lens: Nikon 50mm f/1.4, ISO 200, aperture f/2.0, shutter speed: 1/1600, taken at 6:25 p.m.)
Whatever you do, DON'T EXPECT A TODDLER TO POSE FOR YOU! They won't. And you'll be disappointed! However, you may be able to give them something to do that will keep their attention and allow you to capture them somewhat posed! Whatever you do, TALK TO THEM to engage them and get their attention. My favorite way to capture my son is to get out some of his toys where I know there will be good light and then play with him and talk to him and occasionally pick up the camera and photograph. Then put down the camera and repeat!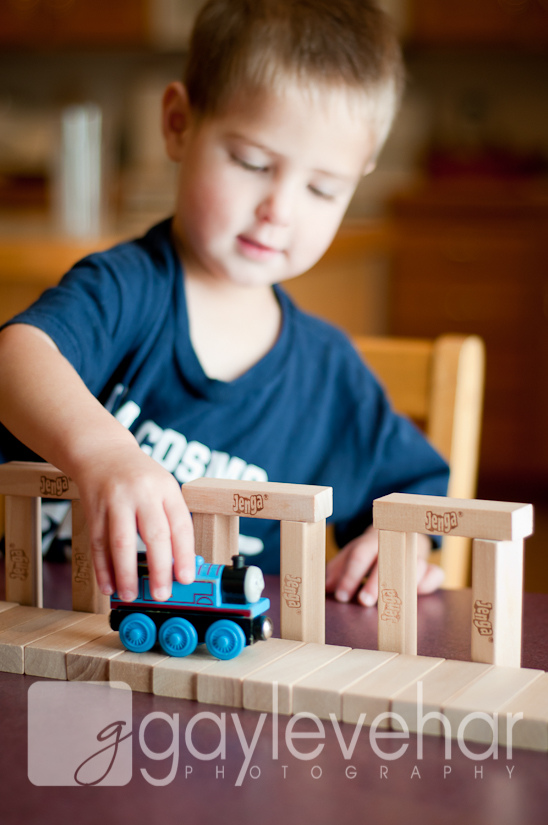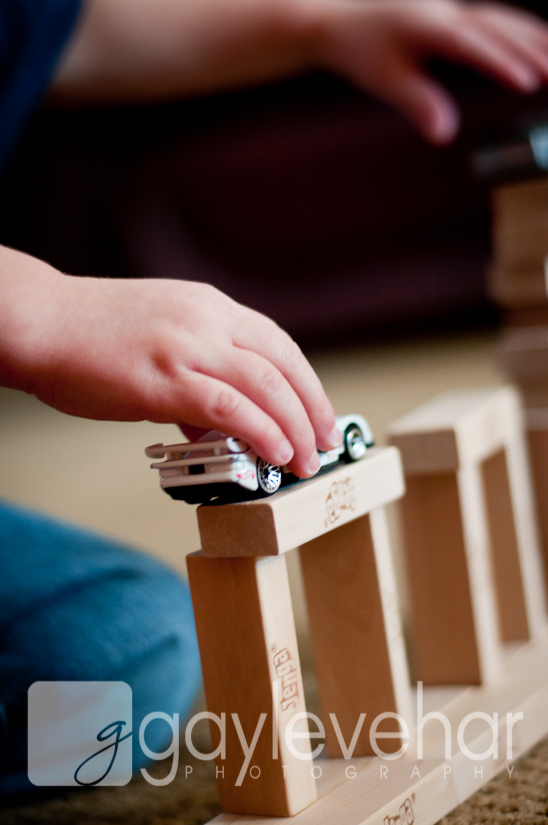 (Lens: Nikon 50mm f/1.8, ISO 320, aperture: f/2.2, shutter speed: 1/80, taken at 11:55 a.m.)
Get on their level! If they are sitting, sit or lay near them. If they are standing, kneel or sit when possible.  To capture them running, sit and capture them running away or towards you. Occasionally, you will need to get to your feet to chase them, but I definitely prefer photos when I can stay at my toddler's level.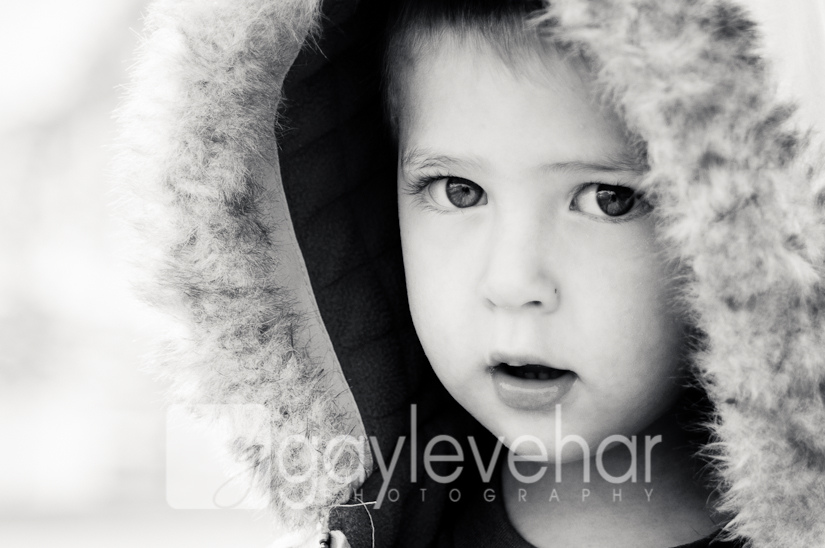 (Lens: Nikon 28-105mm, ISO 200, aperture: f/4.5, shutter speed: 1/400, taken at 10:17 a.m.)
Be Patient and Go With the Flow! They won't always look at you when you want or do exactly what you have planned. This shouldn't surprise you if you live with a toddler! Just be patient. If their interests change, you'll change along with them. Play with them, interact with them and you'll be rewarded with a few opportunities to capture what they are doing.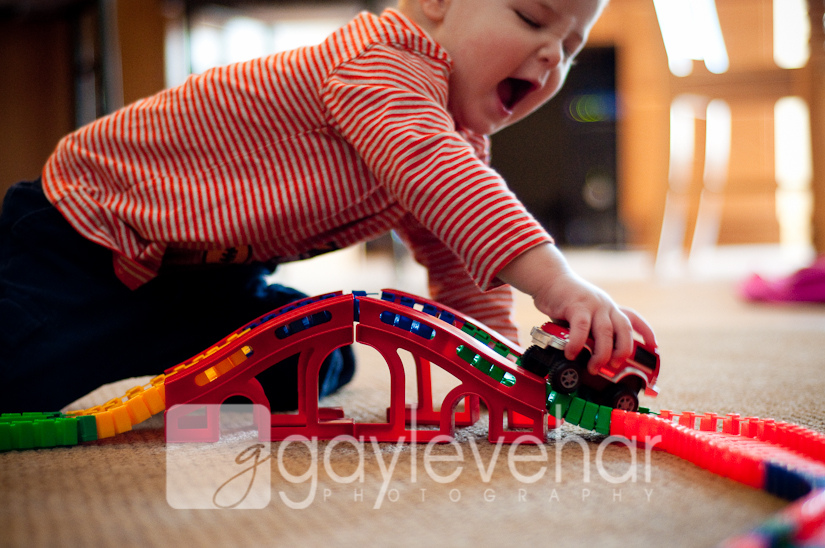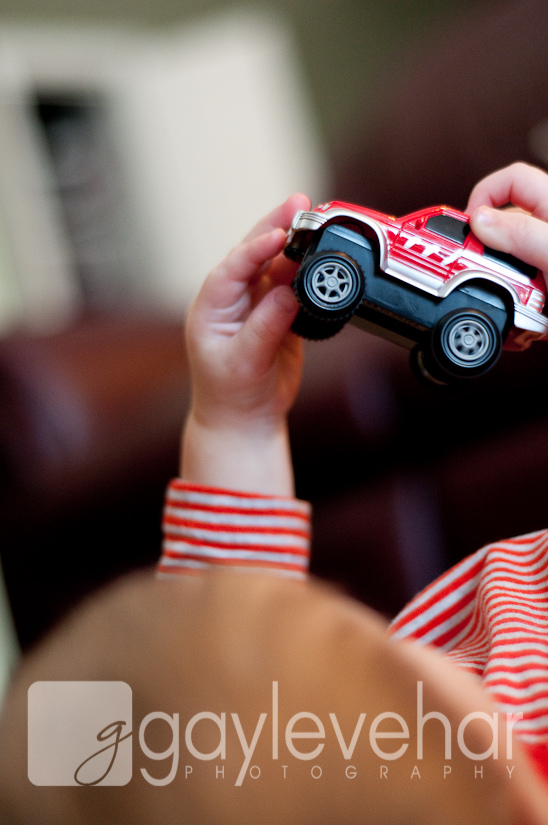 (Lens: Nikon 50mm f/1.8, ISO 1000, aperture: f/2.0, shutter speed: 1/60, taken at 11:37 a.m.)
Keep trying. If it doesn't work the first time, try again another day. Whatever you do–DON'T FORCE IT! They will quickly begin hating the camera if you do! Knowing when to cut your losses is an art :)!
Happy Photographing!


Hi!! I am Gayle. I am a wife to my handsome husband and mom to 4 beautiful kids. In my spare time, I am a photographer and blogger at Mom and Camera. I have a passion for sharing my love of photography with others. I teach local photography classes and regularly share photography tips and tricks on my blog. I hang out there a lot—I'd love you to stop by and visit!