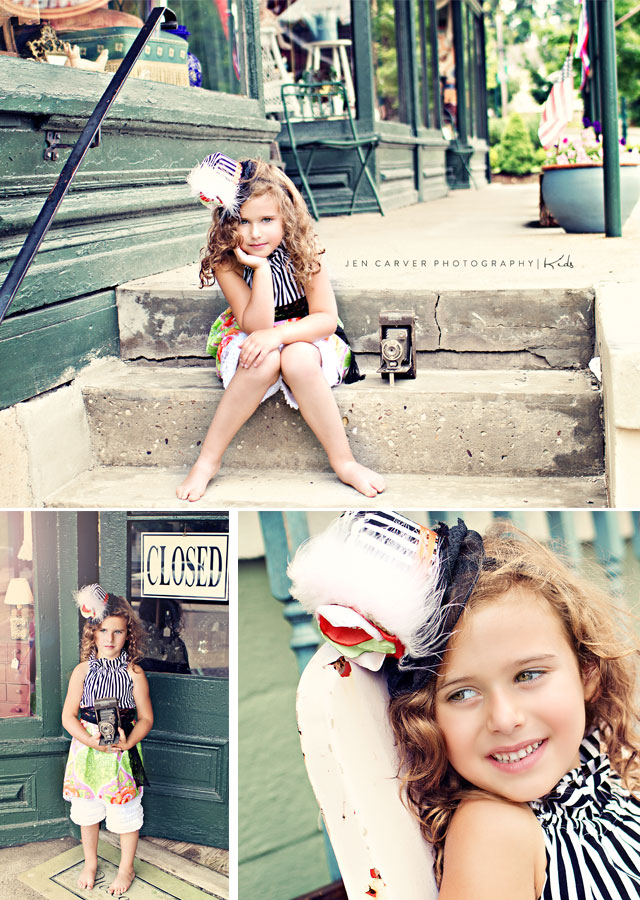 We are so thrilled to welcome Jen Carver to Pretty today!   Her images are full of beautiful color and light.  Take a moment to learn more about Jen and visit her website Jen Carver Photography today!   Thank you so much Jen for taking the time to share your work with us!
Where did your inspiration for photography begin? 
I guess it started quite awhile ago.  Before I started my own photography business.  I was the Marketing Director for Nike, Lids and a Visual Director for Universal Studios…  I oversaw the creative for the overall brand and Marketing/Advertising Campaigns.  I was fortunate enough to work along side some incredible commercial photographers, producers, stylists and product designers.  Over the years, my interest in photography grew as I watched the camera capture story after story of collaborative ideas that our team put together.  BUT, the true catalyst that ignited my love for photography and inspires me everyday are my two little girls.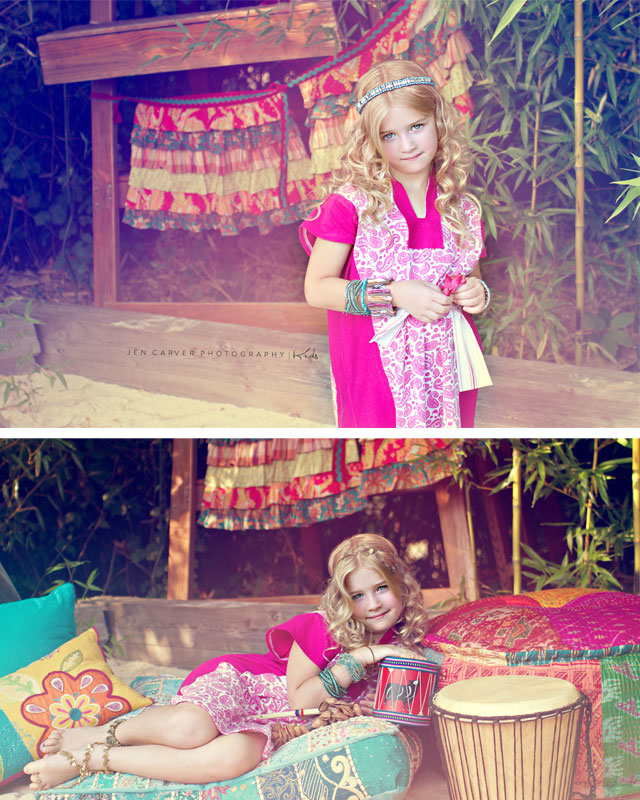 How would you describe your photography style?
hmmm. that is a tough one!  My style is sometimes driven by my personal interests, there is no doubt I love vintage, shabby chic, boho and anything color!  I certainly would say my style is more "candid" than "posed" However, I approach each shoot very differently, similar to how I used to approach individual advertising campaigns prior to becoming a Professional Child Photographer.  So , it certainly depends on the child (or children), their style, personality, shoot location…a big part of how I process my images directly connects to the mood of the shoot and personality of the kids.  That is sometimes the most time consuming part as I dont want to miss interpret that connection, so the processing piece becomes a very important piece in conveying that story.  If i'm shooting for a designer the wardrobe certainly influences the models I choose and set ideas I put together so that it either connects to a particular silhouette or the overall brand.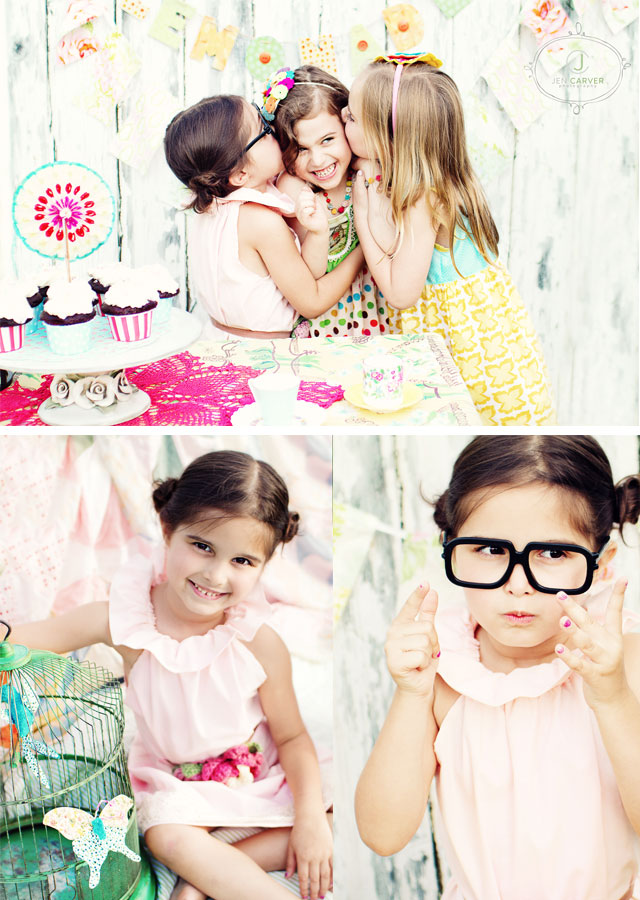 All of your sessions are one of a kind.  How do you keep each session so unique?
The truth? …I get bored very easily, that is probably the biggest reason! LOL!  I like to keep things original and personal to the client.  After all, they are hiring a custom photographer so why wouldnt they get a custom session?!
Do you have any tips for photographers on finding the light when taking pictures?
Certainly scout locations and look at them at the time you will be shooting.  You can find beautiful light almost anywhere.  But you do have to do a little homework to find those sweet spots where the light can be just magical.  It is truly unlimited in terms of locations.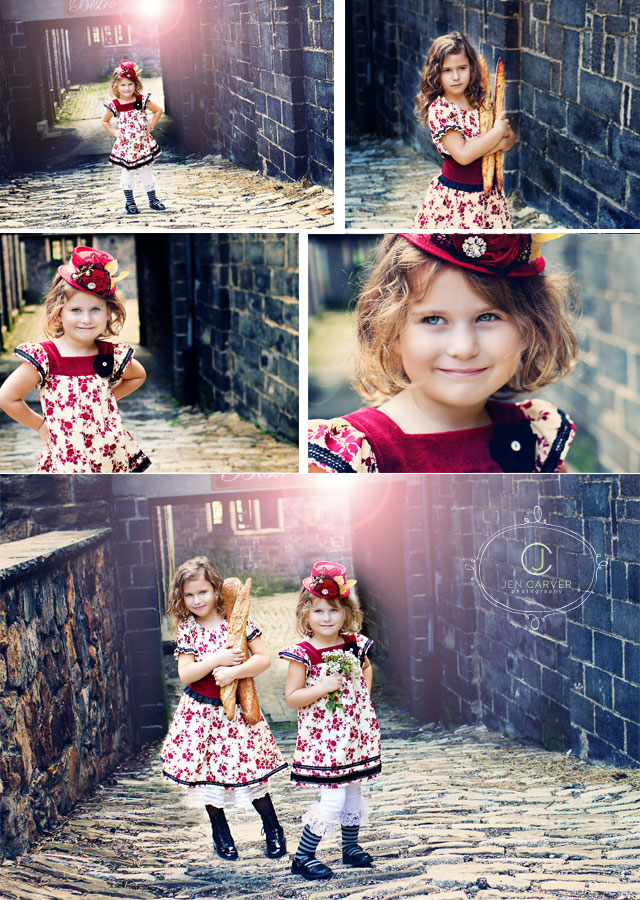 When looking through your sessions, each session tells a story.  How can photographers create a unique story through each session?
I guess this goes to back to my roots…I dont know any other way.  For me, that is my favorite  part.  I love being creative, the kids are able to play and get involved in the story, you get genuine raw emotions, and they have FUN in the process.   It doesnt have to always be elaborate, a subtle prop here and there can make all the difference in your images.  Pick a location that works with the child's personality, then work with the parents on styling.  I truly believe this can make or break a shoot.  I personally make it a habit of always styling my clients.  I also use pinterest alot to create style boards for my clients so they know exactly what were doing, what they should bring and the overall feel of the shoot.  This can be such a great tool!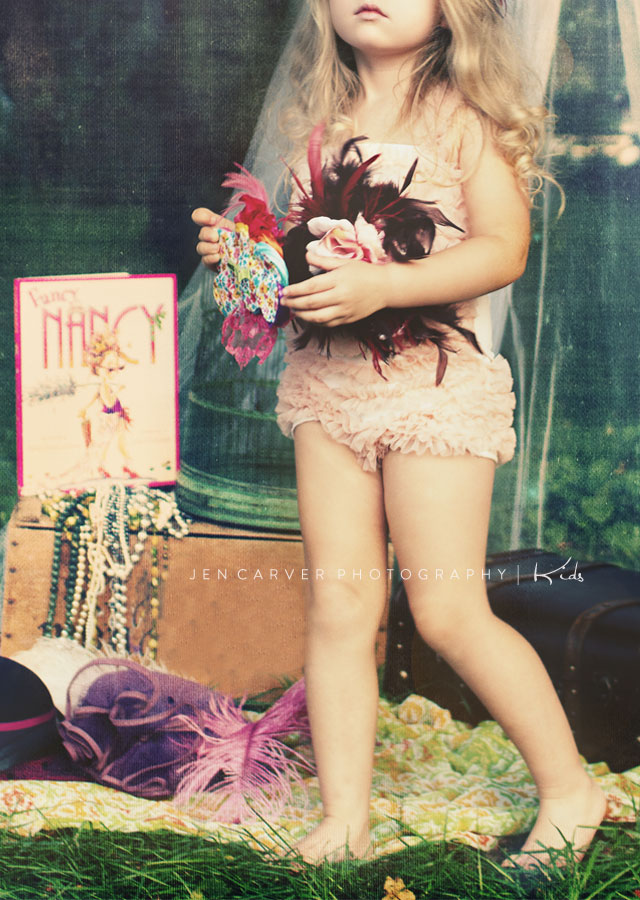 The lighting in your pictures are gorgeous! Any tips or tricks you would like to share about "finding the light"?
My advice would be…DONT BE AFRAID OF IT! Push yourself and you might be surprised!  I used to think  (and shoot) with the light always coming in from one side..but it wasnt until I started shooting into the light, in front of the light, behind the light, you name it , that I feel my work drastically jumped to another level.  Oh, and I always shoot late afternoon.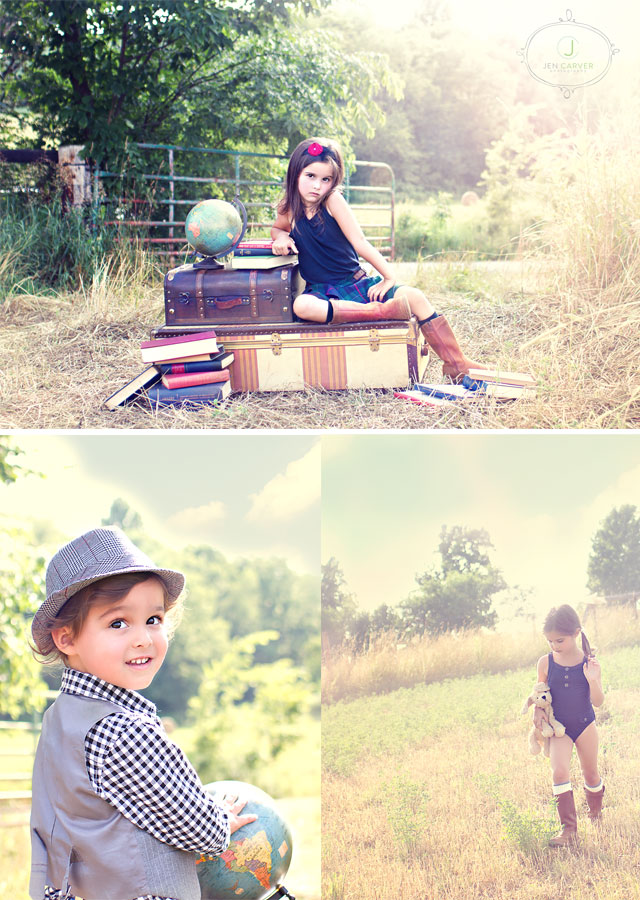 What camera do you shoot with?  What is your most used lens?
I shoot with the canon 7d and 5d mark11 and I cant say enough about the canon 35 1.4  – LOVE!
Do you use any actions when processing your photos?  If not, how do you process your images?
Florabella, her actions are fabulous.  I also love Jessica Drossin's texture sets.  I do modify and combine to achieve the look I want.
What is the best way you've found to promote your business?
Facebook nationally and word of mouth locally.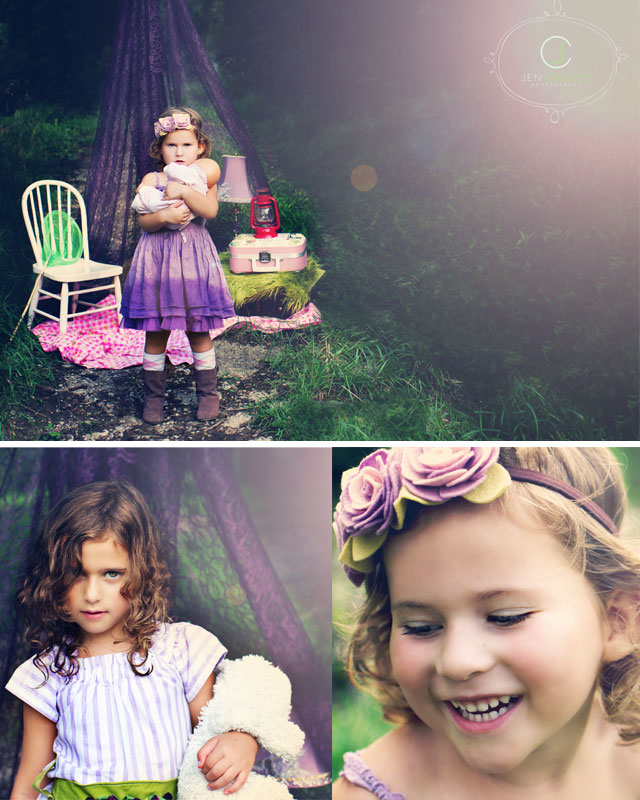 If you could tell aspiring photographers one thing, what would it be?
If in your heart you love photography and want to be a professional photographer then BE ONE! The majority of us have not had "formal" training, what we do have is different  paths that have led us and inspired us to who and what we are today.  We are all here to help each other get to the next level.  Dont be afraid to ask for help or advice.  It may save you hours or months of work trying to figure it out yourself.  There are so many incredibly talented photographers out there to learn from, practice practice practice and  just go for it!  You have nothing to loose and everything to gain.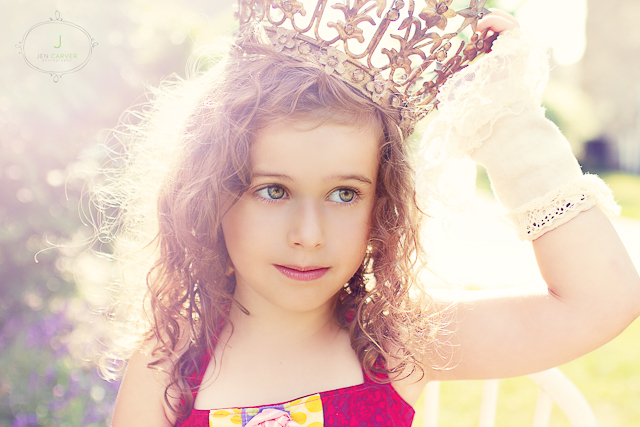 What do you love most about being a photographer?
It is such and incredible creative outlet for me.  However, what i love most is that this "service" that we provide touches peoples lives, moves them in such a way that you become a part of their lives forever, there is nothing more personal then when a parent allows you into their child's world and when you are able to capture that, it is giving them a gift that is unmeasurable, what they may not realize…. is that is the gift that is unmeasurable to me!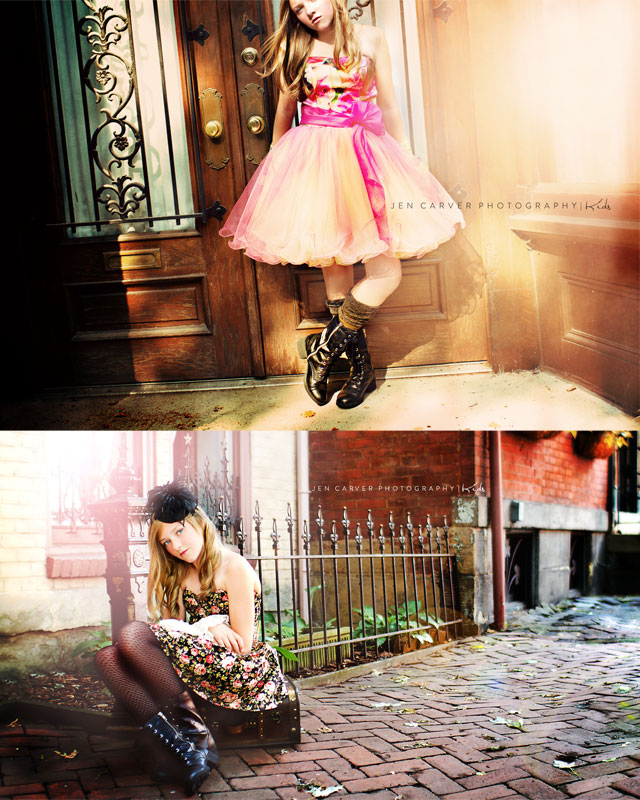 Where do you see yourself in the next few years?
Hopefully more rested (haha!) I'm not sure honestly, I used to have a "plan" .. its better not to… I plan to do some group mentoring next year.  That will allow for me to teach others and allow more time for my family.  But, time will tell, I'm in a good place going in the right direction, I'm not in any hurry so I just want to enjoy the ride for now!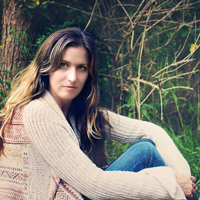 About Jen:  Jen Carver is known for her unique modern child portraits. Her approach to child portraiture has been published in one of the best selling children's photography books, "Photographing Children by Ginny Felch" ( 2011).  Jen Carver is an award winning photographer that has been recognized for many of the unique images she has captured.  Jen Carver has done commercial work for several retail children's lines and works with modeling agencies to provide marketing portfolios and comp cards for commercial use. Jen Carver is based in Pittsburgh, PA but travels throughout the country for Child photo sessions, commercial work and mentoring.
Visit Jen at her WEBSITE | BLOG| FACEBOOK PAGE