by Guest Contributor Anna Gay
If you are new to Photoshop, you may find yourself repeating the same steps over and over again, because you like the effect that certain adjustments have on your photos. By now, you have probably heard about Photoshop "actions," which are basically just a series of steps that, by pressing one button, will be applied to your photo – very similar to a Lightroom preset. You can easily create your own actions in Photoshop to simplify your workflow!
Keep in mind that actions cannot be written in Elements, unfortunately, they can only be written in Photoshop CS. However, actions can be written in CS that can be used in Elements, so if you want to download pre-made actions online, be sure that you download the actions that are specifically for Elements.
For now, let's look at how to create an action in CS.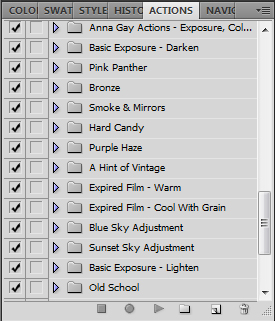 First, make sure your Actions palette is open by going to your top toolbar and selecting Window, Actions, and a check mark will appear next to the word Actions. You should have a palette similar to the above photo open on the right side of your screen.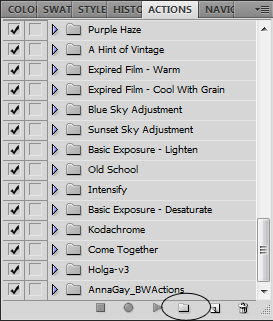 Click on the folder icon, Create New Set

You will then see this box, at which point you can rename your folder if you want for easy identification, especially if you have a lot of actions stored in Photoshop.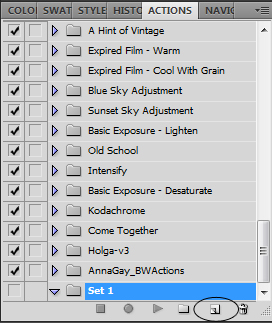 With your new set selected, click the Create New Action icon, circled above.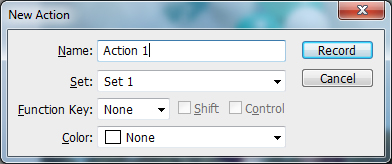 Again, you will have the opportunity to name each action within the set. Now, click Record. From this point forward, Photoshop will record everything you do.
The best thing you can do when you are writing actions is to work with Adjustment Layers. So, every time you want to apply an effect to your photo, select Layer, New Adjustment Layer, and then the type of adjustment you want to make. That way, when you are finished recording your action, all of your layers will remain visible, and when you use the action in the future, you'll be able to tweak each layer, depending on what works for the photo. If your action works on one photo, chances are it may not work exactly the same on the next, but with the layers remaining open, you can make small adjustments to each layer, if need be. When you are through writing your action, press the Stop button, circled above.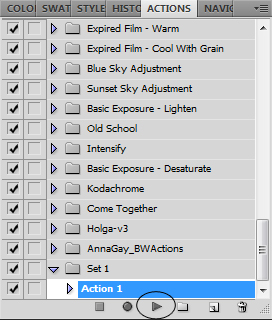 Finally, when you want to play your action, simply click the arrow next to the set you have created for your actions, and then select the action you wish to play. Then, press the Play button, and your action will repeat every step that you have recorded!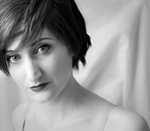 Anna Gay is a portrait photographer based in Athens, GA and the author of the dPS ebook The Art of Self-Portraiture. She also designs actions and textures for Photoshop. When she is not shooting or writing, she enjoys spending time with her fiancee, and their two cats, Elphie and Fat Cat.