by Guest Contributor Shannan Painter
You've taken workshops on Photoshop, how to use your flash, ways to improve your marketing, and how to pose newborns. Your photography skills and your business revenues are growing…BUT how on-track are you with your business finances?
It's June, which means, in addition to it being warm and beautiful outside, the year is (gasp!) halfway over! At this point in the year, you should know how much money you have made so far. You should know how much you have spent on marketing, camera equipment, office supplies, travel expenses, actions & presets, prints, and any other business expense that has left your pocket (by pocket I mean separate business bank account of course)! If you can't show me those numbers, it's time to get it in gear!
Aside from the fact that you are REQUIRED by the government to keep a set of records for every business you own, you as a business owner absolutely must have a grasp on when and where money is coming from, and where it's going. Here are three must-do practices for every business owner. Evaluate yourself, and if there is room for improvement, don't wait until the end of the year!
SCHEDULE – Keeping track of business finances needs to be a priority, so schedule time to tackle it on your calendar, just like you would any other appointment. Then, KEEP YOUR APPOINTMENT! If you absolutely dread the accounting and tax portion of your business, plan a reward for yourself for keeping on top of it – hit up happy hour, splurge on a pedicure, buy yourself a fancy coffee, or anything else that might help motivate you to stay on top of things!
ORGANIZE – When your desk is a mess, so is your brain! No one likes feeling like clutter is building up. Since you need to keep business receipts for a minimum of two years, it's a good idea to have a plan for storing them. Whether you use a scanner or an accordion file, make a designated spot for receipts, and file them away on a regular basis. You also need an accounting system. Whether you choose to use QuickBooks, Peachtree, or our simple & easy-to-use SNAPSHOT spreadsheet, you need to have a way to look at reports for your own sake, your CPA's end-of-year tax filing, and in case you ever need to get a bank loan.
EVALUATE – Entering historical information (what has already happened) isn't quite good enough. You need to constantly be evaluating your finances and budgeting and planning ahead for the future. Are you setting money aside each month to pay self-employment taxes? Do you have an idea of when your peak revenues come in so you can plan big purchases? If you feel a little lost, why not take a workshop, check out a book from the library or check with your local Small Business Administration office? Whatever you do, don't just keep ignoring that part of being a business owner means understanding your finances.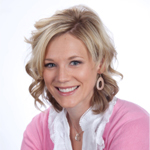 About the Author: I graduated Magna Cum Laude with an Accounting Degree from the University of Montana. Instead of pursuing a career in public accounting and being stuck behind a desk for 70 hours a week, I turned down jobs at big accounting firms to pursue a different love. I chose instead to work from home where I live with my husband, two boys and a puppy named Growler. I live a glamorous, exciting life working from my living room in my pajamas, cleaning crayon off the walls, driving kids to school, playing superheros and taking care of a little dog that likes to refinish furniture with his teeth. I get to work with fun, creative & artistic photographers and help them understand that numbers can be our friends!
Visit Shannan at her website Accounting for Photographers, and on her Facebook Page today!