by guest contributor Shalonda Chaddock
You know it's funny to think back about my life "pre-cheeks girls", yes I had a full time job, yes I woke up every morning made myself oatmeal and coffee, put on a suit (yes I had to wear a suit everyday AND HEELS). I spent those days doing something oh so very important and oh so very "grown up". The funny part is, when I think back to those days I don't really remember too much about how I filled my days, in fact those hazey memories don't even seem like they were actually my life. The everyday in and outs that have filled my weeks, months and years over the last 5.5 years, since I became a mommy, seem so much more significant, so much more important, so much more about someone else! Each day has been different and brings a new challenge and a new success…each day is a new memory I want to remember forever but will all too soon forget.
If you know anything about me you know over the last year and half I have become very passionate about photographers capturing their own everyday lives, and this is why. You see, your babies are not going to be babies forever. Wow that was kind of harsh wasn't it, ha?!  But it's the truth. As mom's, we are busy, breakfast, swim lessons, lunch, naps, grocery store, laundry (well okay daddy cheeks does ALL of the laundry in our house), but we are just plain ol' busy.
I'll admit there are some days I "go through the motions" and head to bed exhausted only to realize I didn't stop and love my life once that day. It's okay we all have days like that, right?! But I challenge you to stop, pause for just a moment every day of your incredibly awesome, boring, crazy, chaotic life and breathe it all in.
Being a mommy is the best job anyone can have and being a photographer is the second…because YOU GET TO DOCUMENT IT! Sometimes it simply takes see'ing what you have to truly appreciate it. So the second part of the challenge is to capture one day of YOUR life, of your babies lives, of your family's life from start to finish.
As you can see while my days aren't filled with super important corporate meetings anymore, in fact it's rare I even put mascara on anymore and I cant remember the last time I wore heels, ha, my days are now filled to the brim with MY LIFE. A life I love living.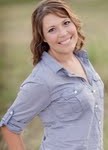 The face behind Chubby Cheek Photography. Shalonda lives in Houston, TX with the love of her life, aka daddy cheeks, and her two gorgeous girls, cheeks #1 and cheeks #2. Despite her engineering degree from Texas A&M she started Chubby Cheek Photography 4 years ago and hasn't looked back. Her love for creating and the carefree way children "see" life is truly the heart of her work and inspiration.
Visit her WEBSITE | FACEBOOK | BLOG