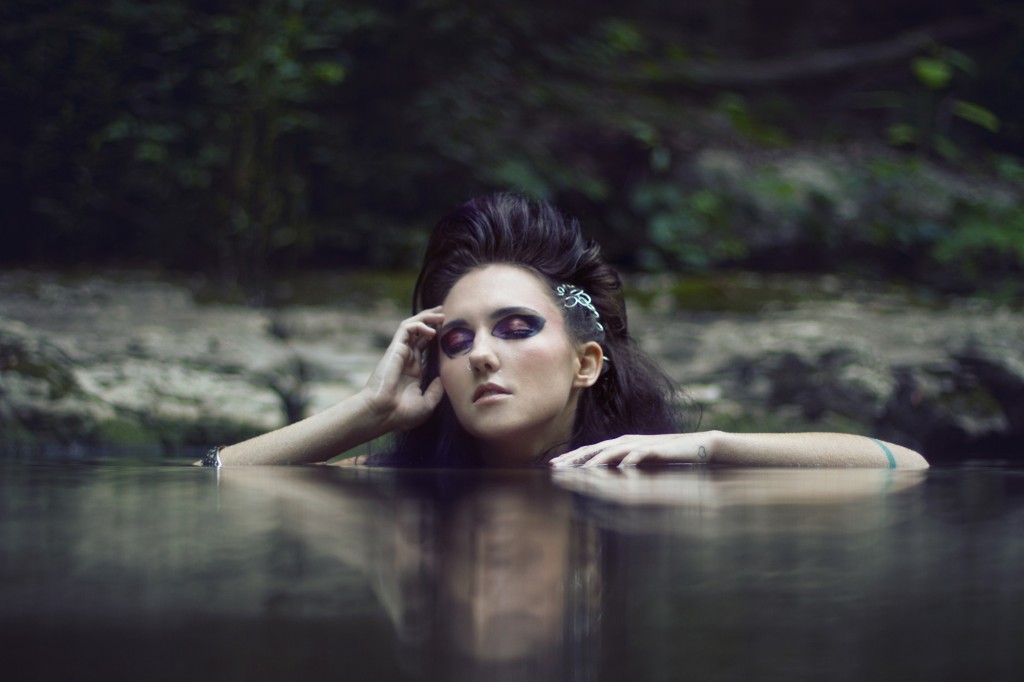 This week, Pretty welcomes Heather Rous, the artist behind The End Photography! We are so excited to have Heather share her work with us today and hope you enjoy getting to know her better!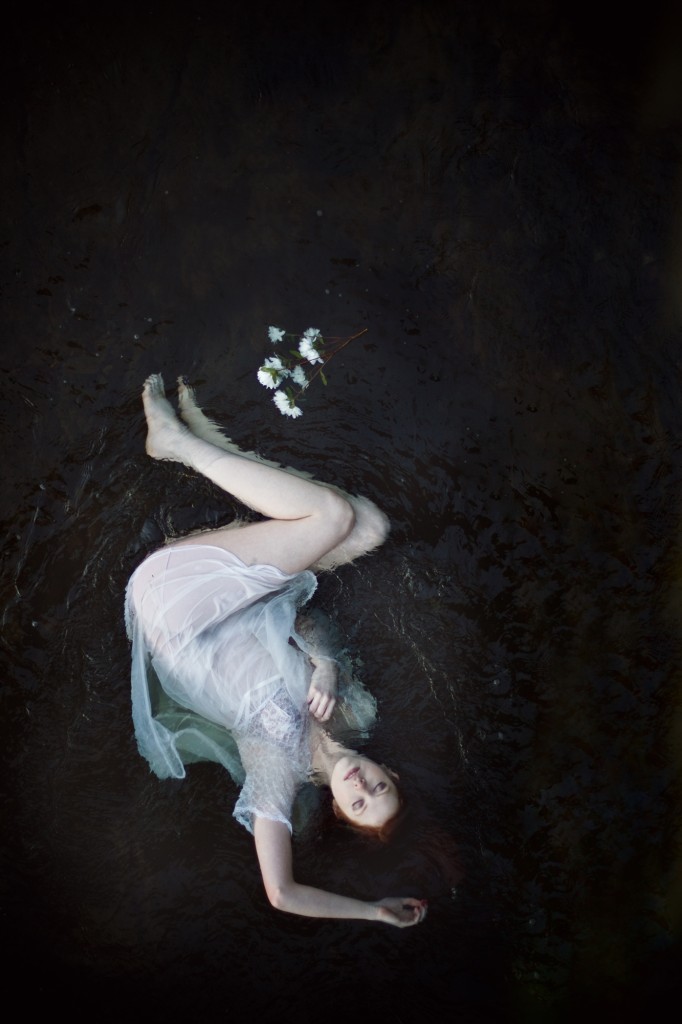 Where did your inspiration for photography begin? 
I've always been a creative person. From the time I was young, I would create elaborate storylines in my head. I was never the girl whose Barbie's got married and lived happily ever after. Rather, my dolls would find themselves in complex and imaginative fairytales with quirky characters and detailed plots.
Although I always loved art in any form, my school system only had a limited number of visual art courses. I took advantage of every class that was offered and especially loved my photography and design classes, as limited as they were. Something about holding a camera, exploring the darkroom and creating images just felt right. Because of my limited course options, though, I pushed forward with other of my passions and creative outlet, writing and storytelling.
When I began college, I fell deeply in love with the art and visual communications studies that served as a supplement to my Journalism degree. My freshman year, I took a part-time job at a local portrait studio. Photography became my world as I moved from a seasonal sales associate to a manager to a position know as "Senior Photographer."
After I completed my Journalism degree in 2010, I left the portrait studio to begin exploring my personal photography endeavors. I'm lucky enough to have an opportunity to combine my love of writing and storytelling with my love of the camera by creating pieces that serve as more than just a photograph, but a glimpse inside of my imagination.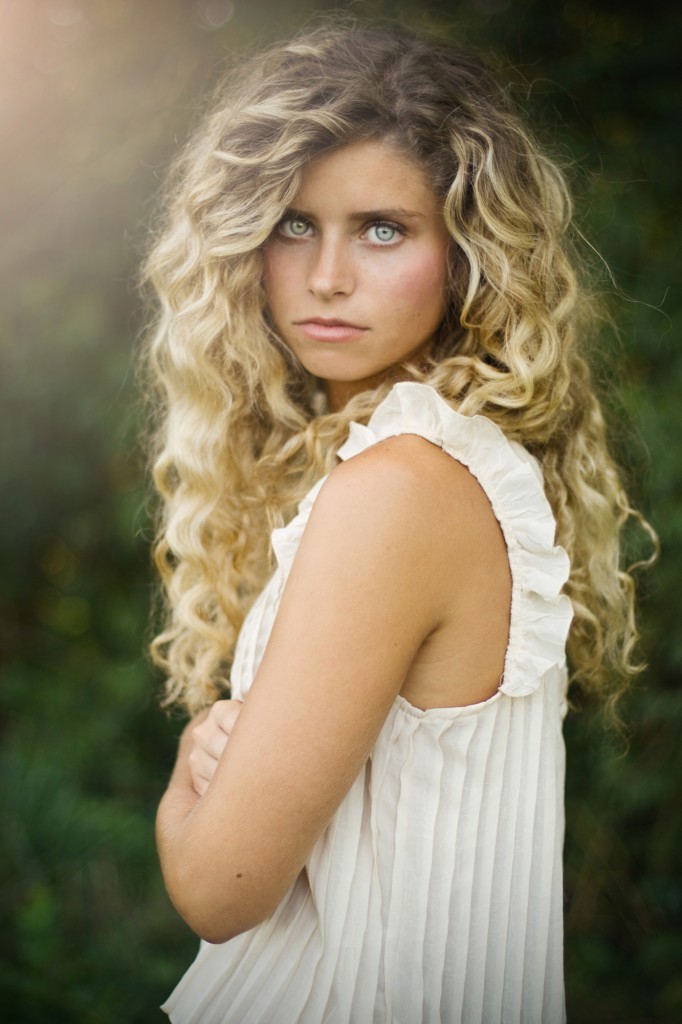 How would you describe your photography style? 
My style is most often described as dark, moody and mysterious. I think of my images, especially my personal works, as a still from a story that sleeps inside my head. In that sense, when people look at my work, they aren't just viewing a photograph, but a piece of my deepest thoughts and my imagination.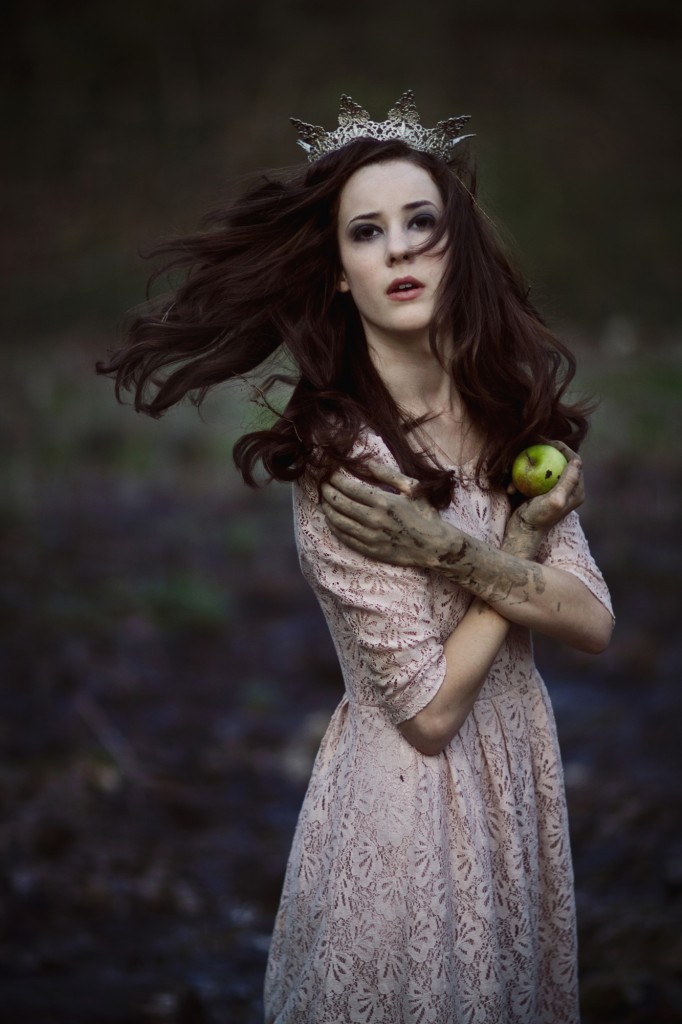 Did you study photography in school or are you self taught?
In school I studied journalism and writing. For my elective courses, I focused on art history rather than art or photography application. I'm such a "hands-on" person that for me, it was more productive to study the history of art to develop an understanding of all artistic mediums rather than to focus on photography alone. Additionally, this gave me an opportunity to focus on writing and storytelling, another key element in my work.
I did receive plenty of exposure to photography during my time working at a local portrait studio. This served as an invaluable experience that taught me about not just photography, but the art of photographing people.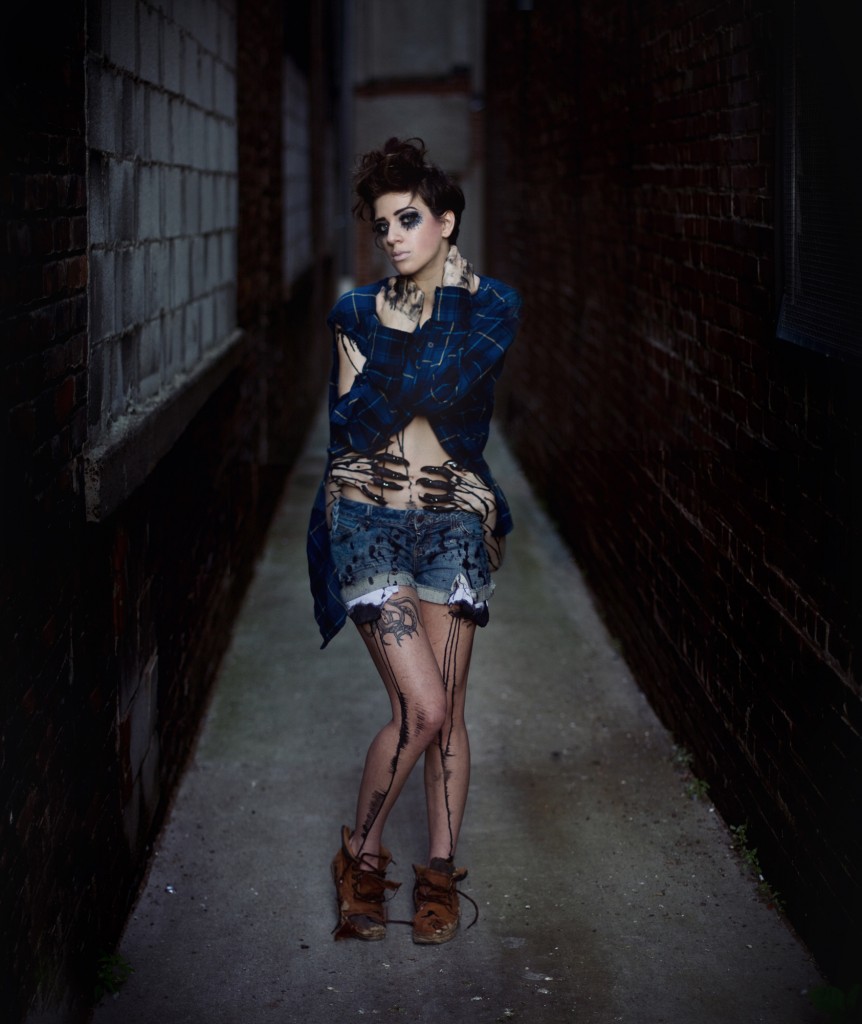 Do you shoot Canon or Nikon, and what is your favorite lens?
I'm a loyal Canon user. I use both a 50mm 1.4 and an 85mm 1.8. I don't know that I could ever choose a favorite, though, because they both serve such different purposes.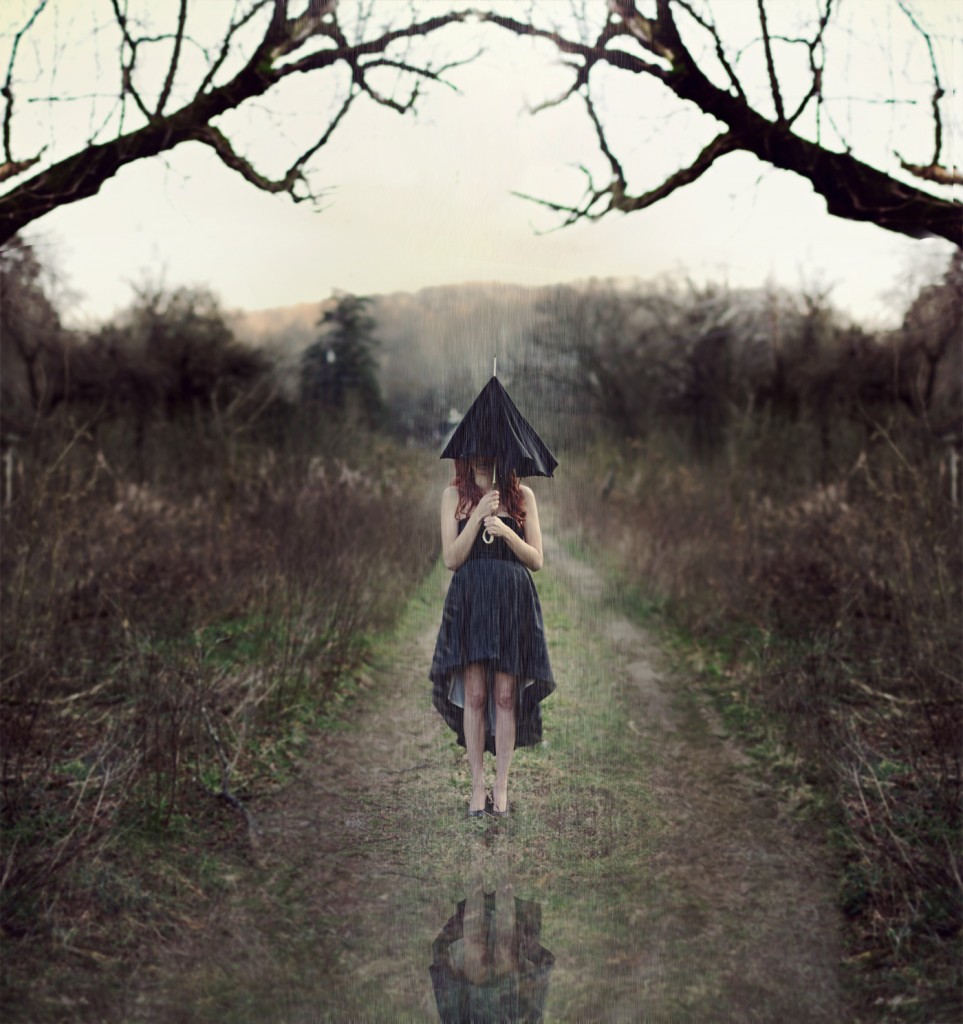 Your images are often dark and moody, what is your inspiration for this imagery?
As I mentioned, I've always been a storyteller.  For some reason, my mind has always found it easier to process information by creating a narrative. My inspiration may start from a line in a book or a still from a movie. From there, I tend to paint my own picture and create my own characters. I try to understand these characters on a deep and complex level. Doing so allows me to put all of my emotion into the images that I create and means that they're truly personal to me. I care deeply about the characters I invent, to that point that I feel almost obligated to share their story.
My personal work does tend to be much more dark and moody, but not because I find myself to be a terribly dark person. I find beauty in the mysteries of life and love to explore the things that frighten me. I feel like it makes me not just a stronger artist, but also a stronger person. There is an undeniable appeal in that which frightens us the most.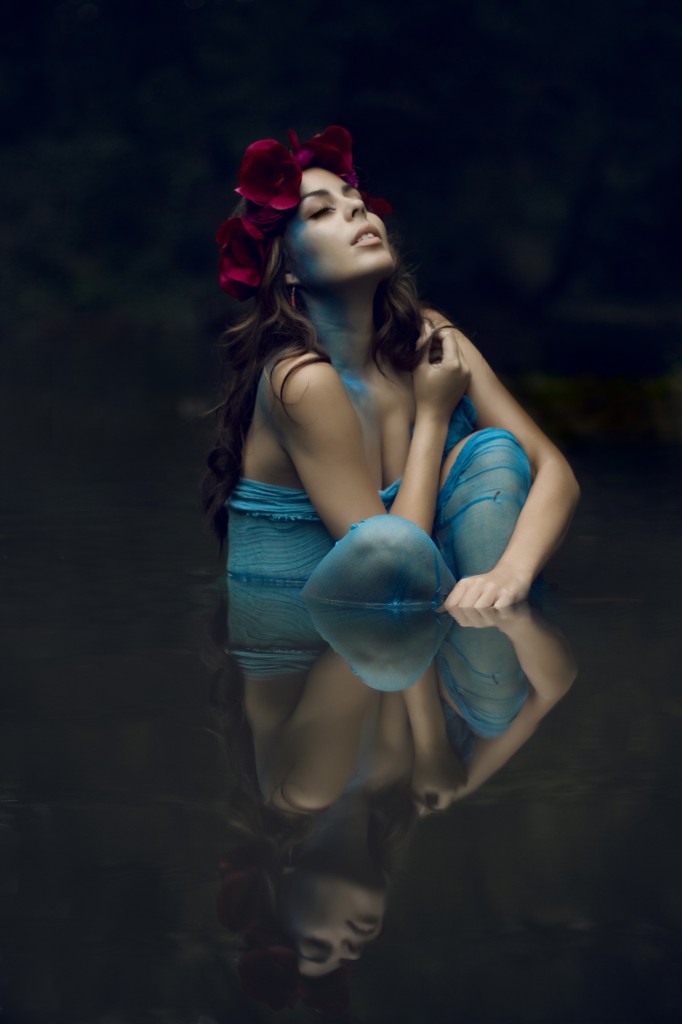 If you could shoot on location at any location in the world, where would it be, and what would your subject be?
I would love to visit Ireland! It seems so absolutely perfect with its rich history and stunning landscapes. I once saw Ireland described as holding "mythical beauty," which seems so perfectly me! With plenty of water, woods and the amazing lunar landscapes, it seems so serene and beautiful. Additionally, I love cool, cloudy weather for shooting. Perhaps it's biggest appeal, however, is the lack of snakes! I'm horribly afraid of them, which is terrible for my tendency to shoot in the creeks and woods of Kentucky, where snakes are so plentiful!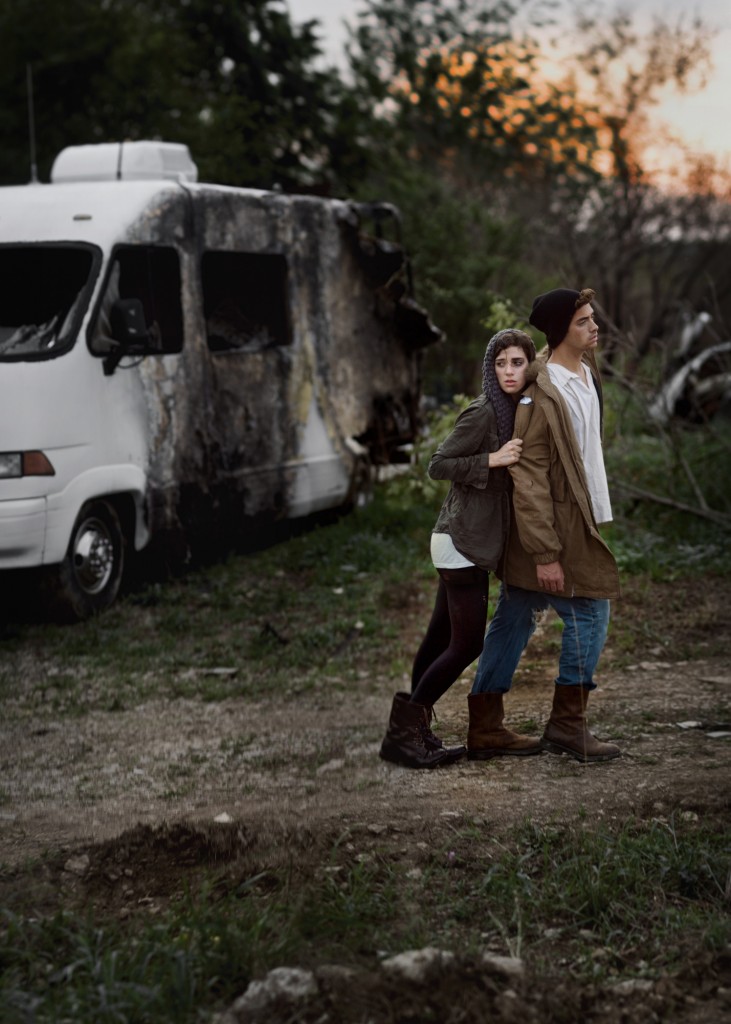 What is a good lesson you have learned this year in photography or in your business?
The best lesson I've learned is to relentlessly follow my passion and refuse to compromise. This year has been a turning point for my work. I've come to understand my artist vision and my style. Nothing makes me happier than being behind the camera and bringing my ideas to life. Photography has become my outlet for whatever may be going on in my life. It pulses through my veins and feeds my spirit. I use photography to express all of the emotions and frustrations that I can't with words. By focusing all of my efforts toward my work, I grow as an artist and an individual. What could be better than chasing that which that nourishes your soul?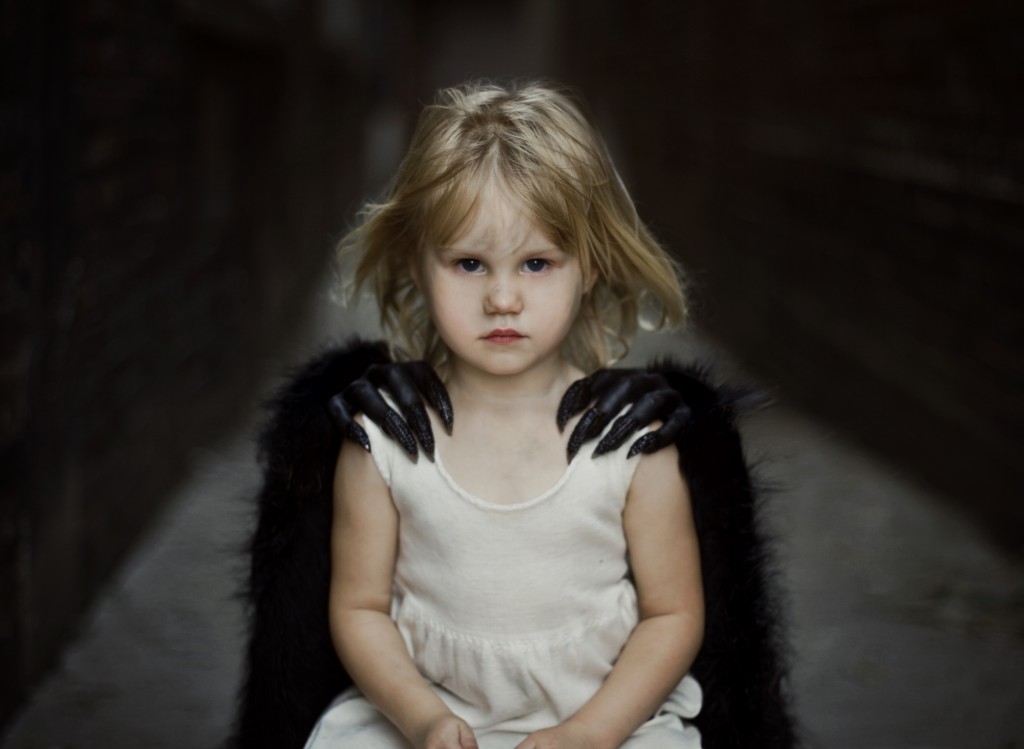 If you could encourage a new photographer in one area, what would it be?
I would encourage a new photographer to find what they love to photograph and commit to it! I know that my strength and heart lie in artistic photography, so once I began to focus on that, all of the other pieces started to fall together. It's so easy to be the "yes" person who will photograph anything, but ultimately that could compromise the integrity of your work. It's impossible to expect to be an expert on everything. At this point, I take a very limited number of sessions that aren't artistic or seniors/adults. I know my strength doesn't lie in families and children, so I'd rather leave that to the people who can focus their efforts on perfecting the genre. It's been hard to pull away from these sessions, but at the same time, it's important to my ability to produce quality work that is cohesive with my style.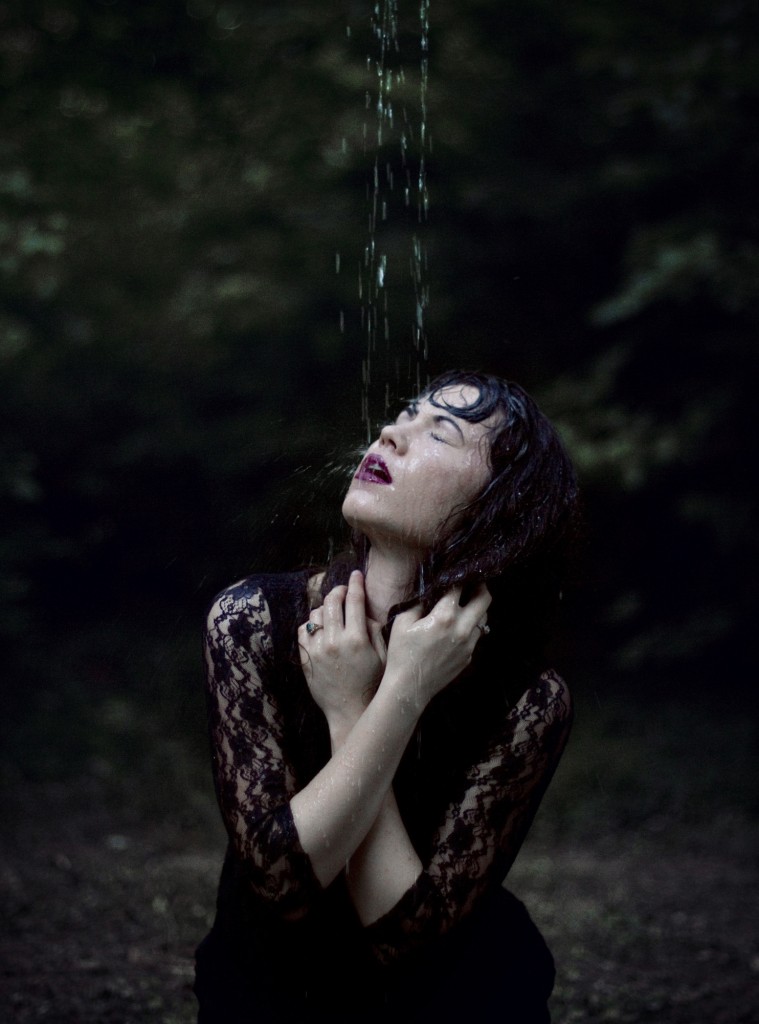 What do you love most about being a photographer?
I love that it is an outlet for people to understand me as a person. By exploring my work, you're exploring my heart and my imagination. How lucky am I to have an opportunity to share that with the world?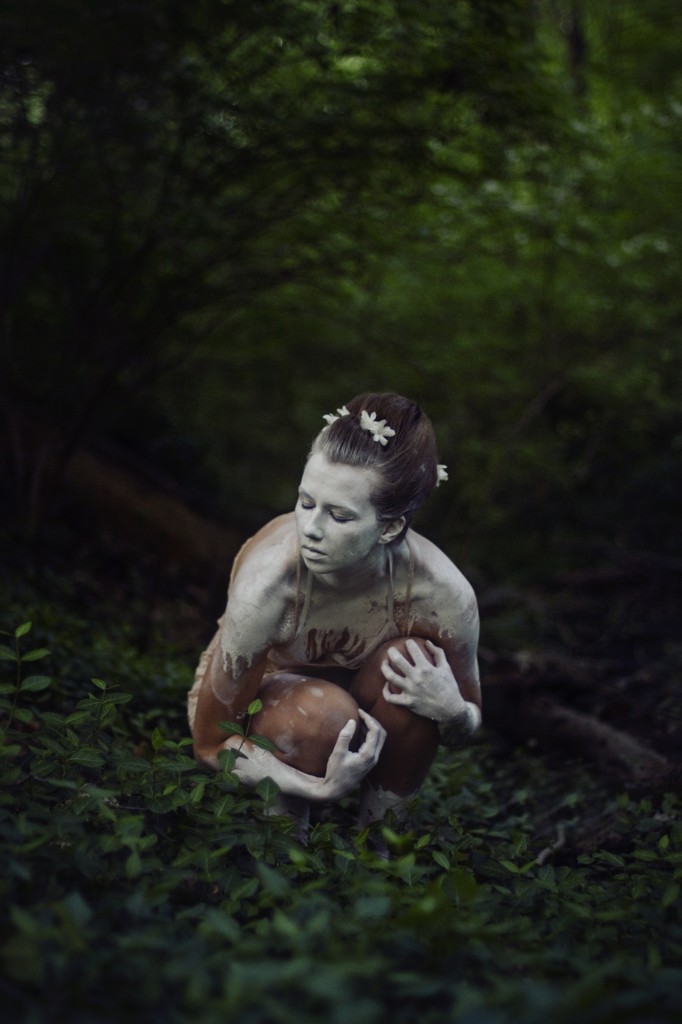 Where do you see yourself in 5 years?
This is the most impossible question! In five years, I can't begin to wonder where I'll end up! I know I'll have my camera by my side, though, and I can only hope that I'll still be able to use it as an extension of my imagination. I hope that people will appreciate my work and my vision. I hope that I will be able to help other photographers find their artistic voice. I can only hope that I'll continue to approach each day with unyielding passion and steadfast excitement for where my work will take me next.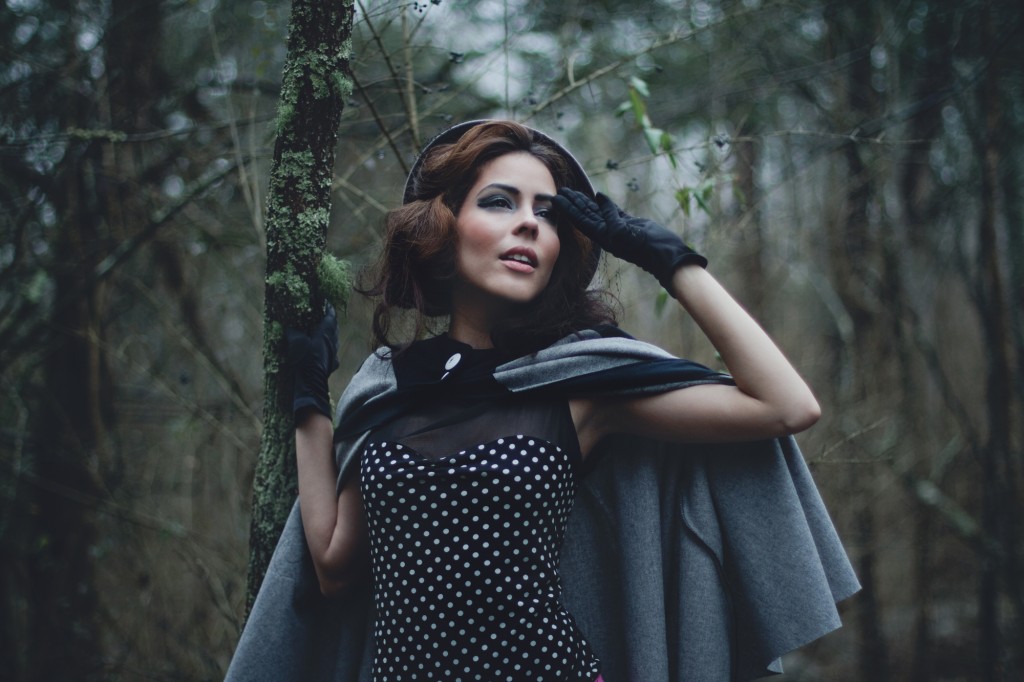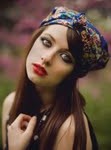 About The End Photography: Heather Rous, the artist behind The End Photography, is a 24 year-old photographer hailing from Central Kentucky.  She launched The End Photography in 2010 and quickly found her home in photographing dramatic, themed shoots. As a natural light, location photographer, Heather's work is strongly tied to the natural elements of her home state of Kentucky, and she is most often found shooting its abundant streams, rivers and woods (despite her unnatural fear of snakes, who are surely within an arms reach at any given moment during these shoots). Her work is often described as mysterious and moody, with a focus on expressing powerful emotions and exploring her imagination.  Heather is a 2010 graduate from the University of Kentucky, where she studied Journalism and History.