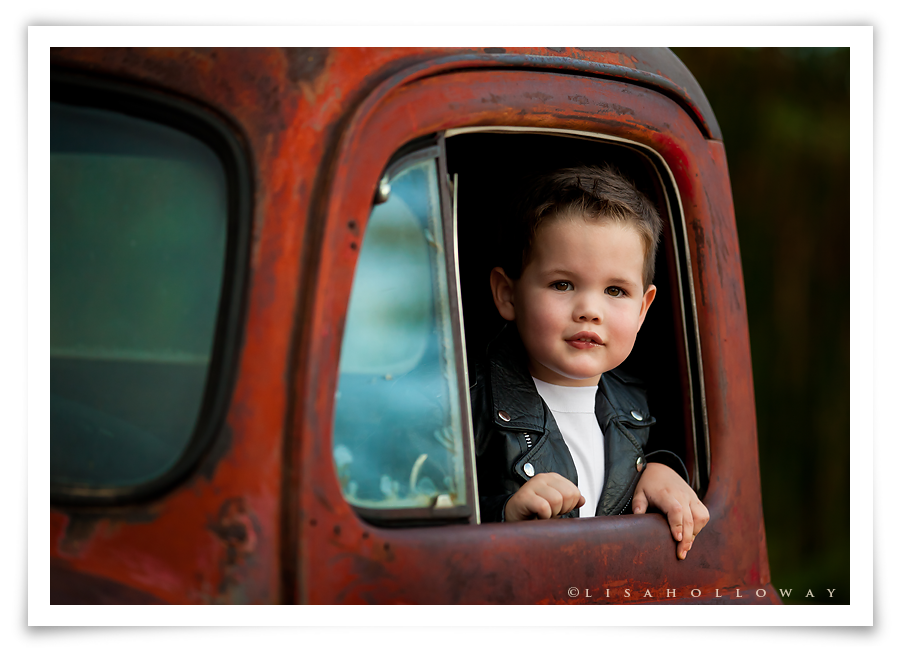 We are so excited to welcome Lisa Holloway to the Blog today! Take a moment to learn more about Lisa and visit her website LJHolloway Photography! Julie is featured as our "Celebrity Mentor" in the Pretty Forum for the entire month of October, so come on over and ask her anything you like. Thank you so much Lisa for taking the time to share your work with us today!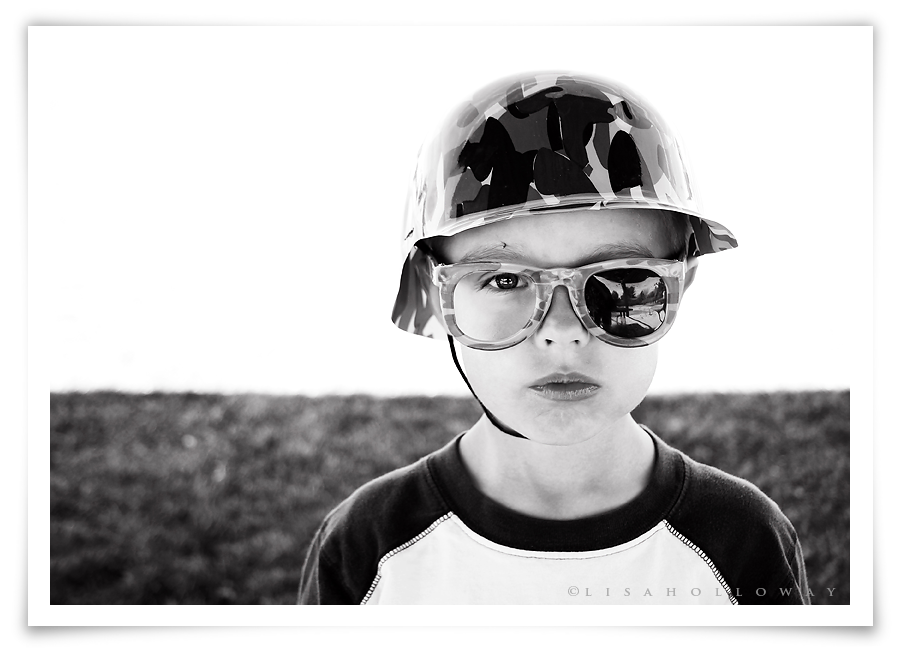 Where did your inspiration for photography begin?
I've always been an artistic person and looked at the world a little bit differently than most, but my real inspiration came when I became a mother.  I wanted so badly to capture every moment of their lives as they grew and explored their world.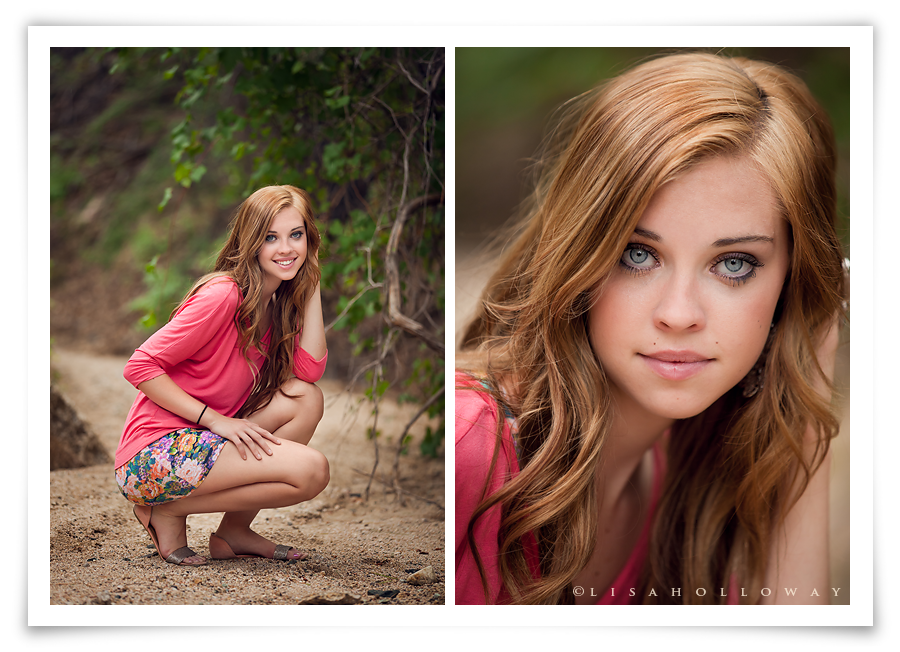 How would you describe your photography style?
Thoughtful, soul seeking, dramatic, rich, & warm.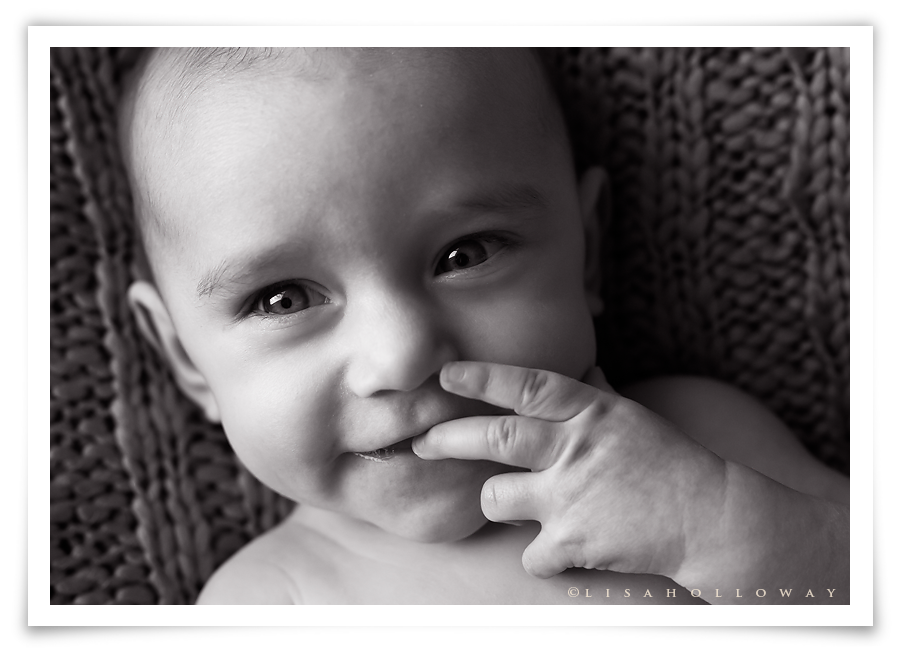 Did you study photography in school or are you self taught?
100% self taught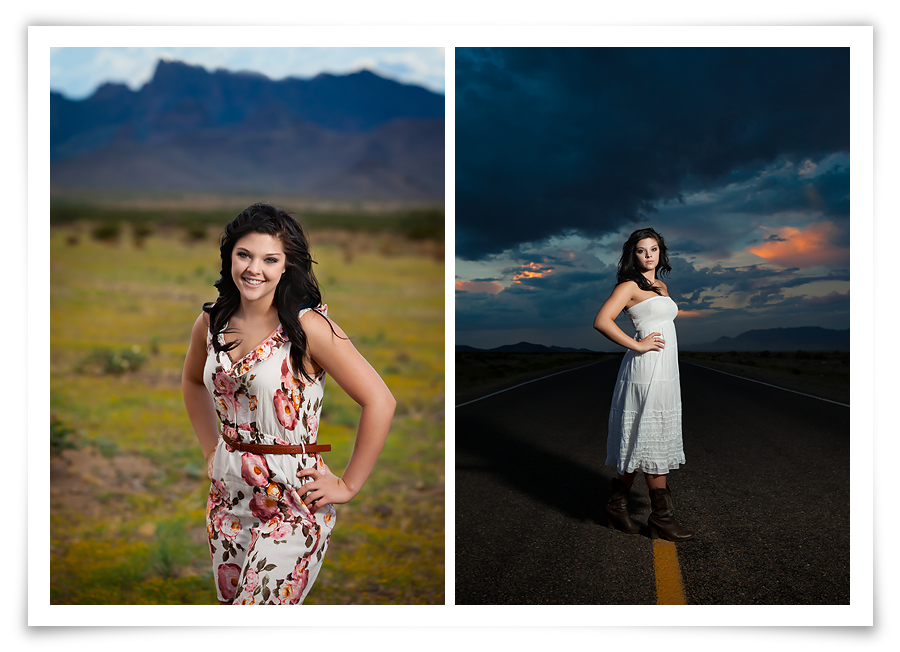 Do you shoot Canon or Nikon, and what is your favorite lens?
I am a Canon girl and my favorite lens (today) is the 70-200mm 2.8L II IS.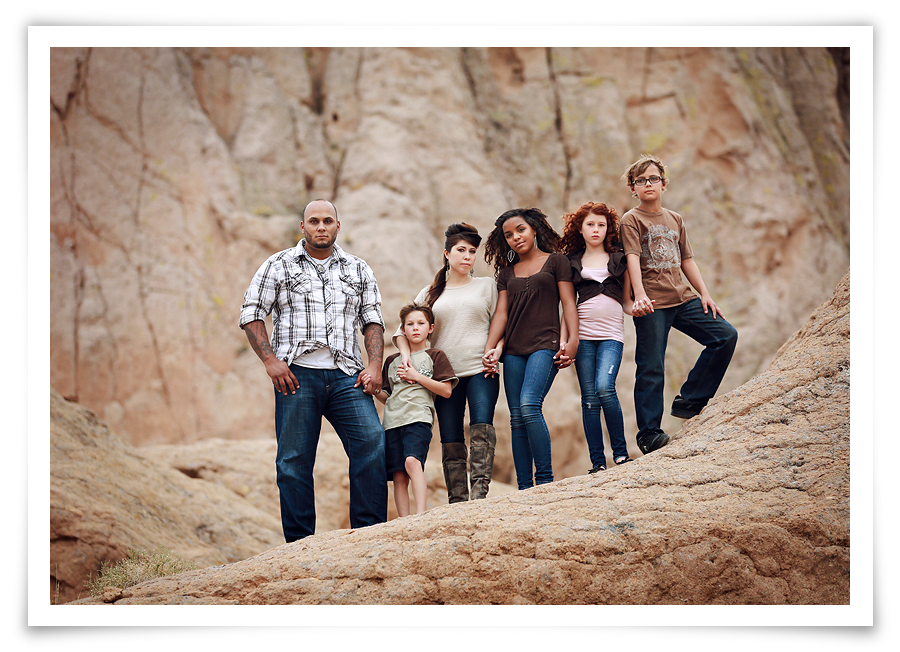 Do you have any tips for photographers on how to find the light?
This is something that takes a lot of practice.  Something I like to look for when scouting for locations is an area with light coming in one one side and the light being BLOCKED on the other to help create dynamic, 3-dimensional lighting.  A perfect example of this would be a covered porch, a garage, or even an area of open shade next to a grove of trees.  I also love using filtered back lighting.  I'm not a fan of haze, so I like to filter my back lighting through bushes or trees.The lighting in your pictures are gorgeous! Any tips or tricks you would like to share with wedding and portrait photographers?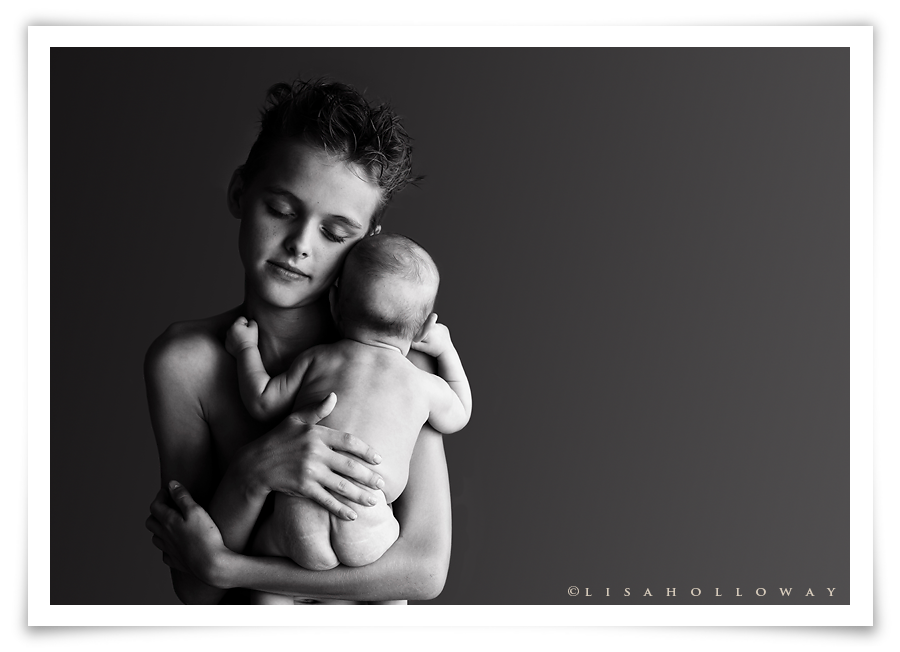 What do you feel is the most challenging thing about photographing children?
I LOVE photographing children!  The biggest challenge lies in the fact that every child is different, and you have to find a way to genuinely connect with each child you work with.  Of course, this really applies to any subject age.  Just remember that some children are going to be quiet and shy, while others are silly, outgoing, or even less than happy that they are getting their pictures taken.  You have to get creative and find a way to bond and connect with each child – if you can create that genuine connection, the pictures will be amazing!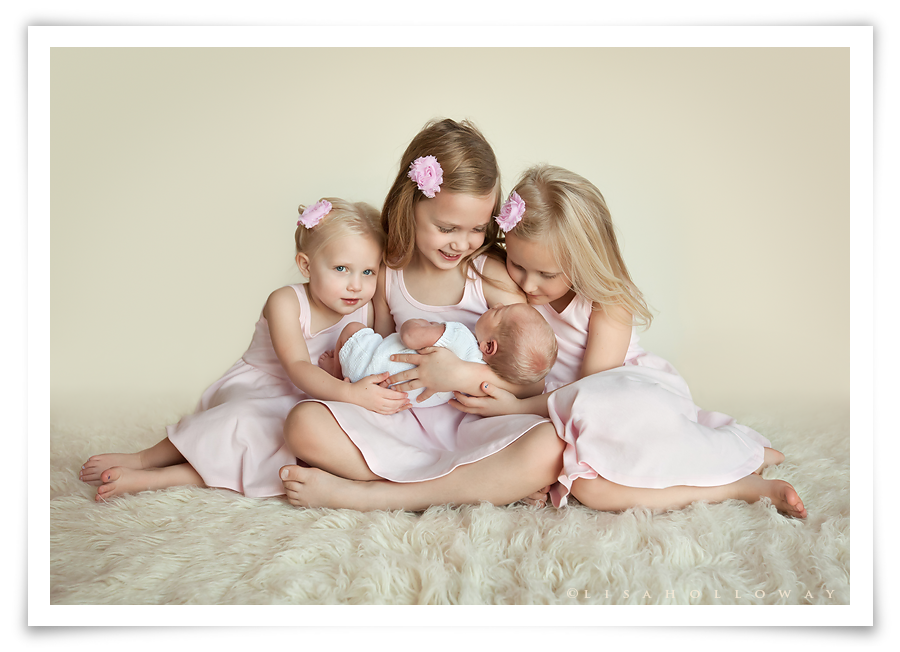 What is a good lesson you have learned this year in photography or in your business?
Well, this is something I've learned and also something I need to work on – I really need to concentrate on my own work and my own business and not waste one bit of my time worrying about what my competition is doing.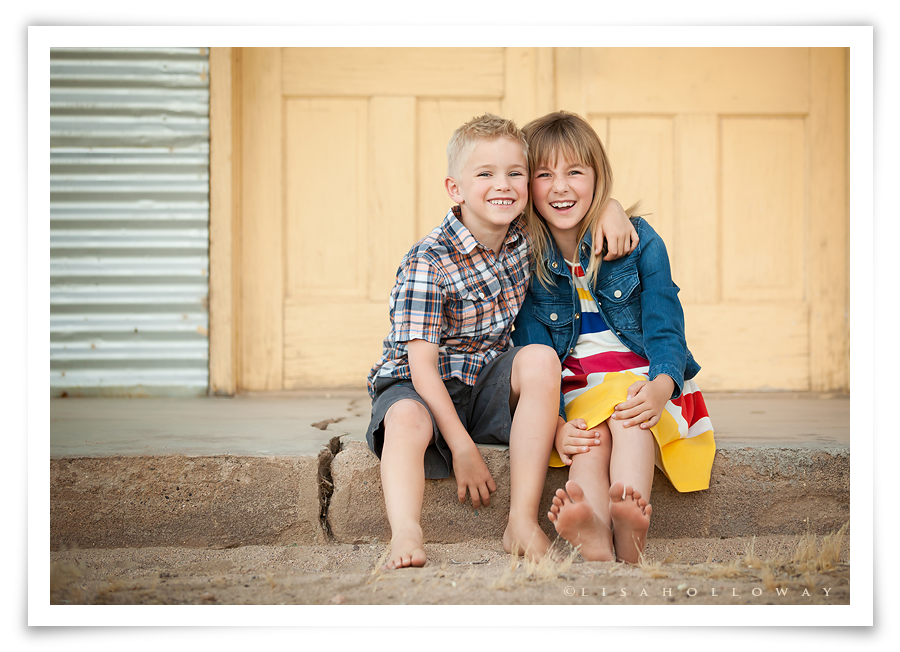 If you could encourage a new photographer in one area, what would it be?
Stick with it, and keep shooting!  Seek out honest critique, and even if it is painful, take the necessary time to digest it and learn from it.  Push yourself outside your comfort zone and never be afraid to try something new.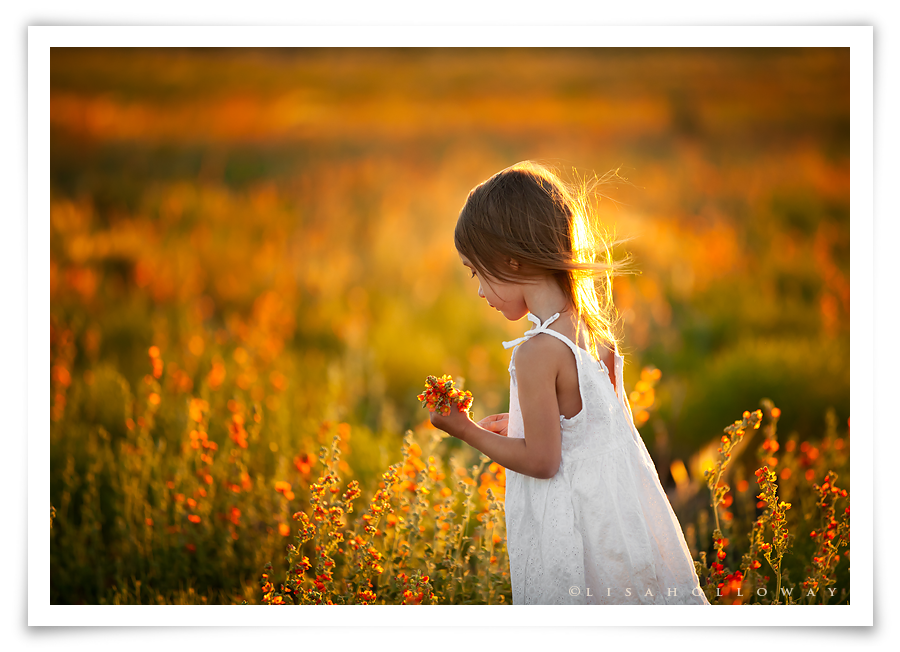 What do you love most about being a photographer?
Honestly, this is so cliche, but I love being able to contribute to my family's finances doing something that I absolutely love.  I LOVE seeing the look on my client's faces when they see their pictures – it is priceless!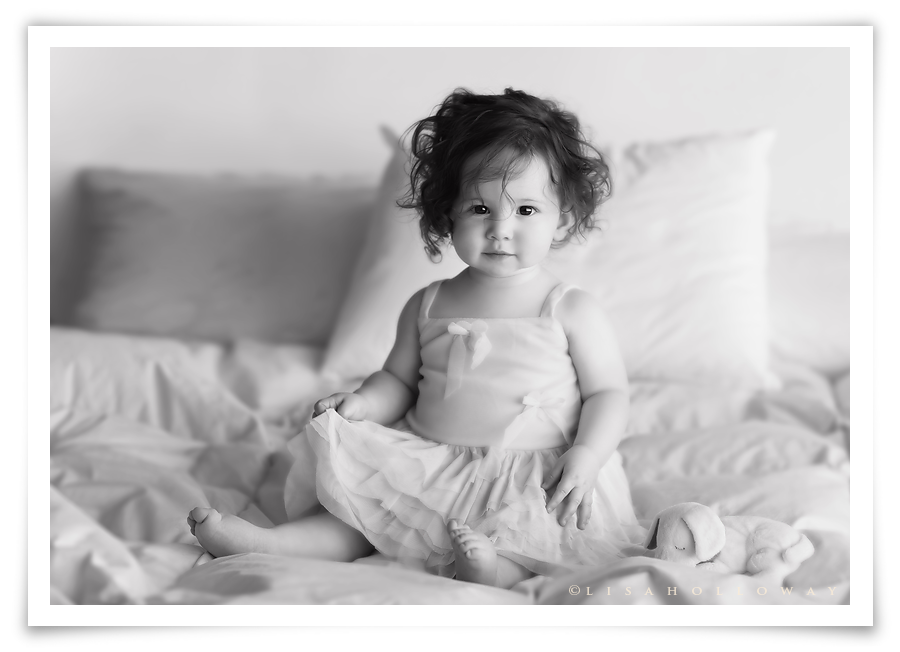 Where do you see yourself in 5 years?
Hopefully I will have expanded my portrait business, had more time to work on my landscape photography, maybe be published, and have another kiddo or two. 🙂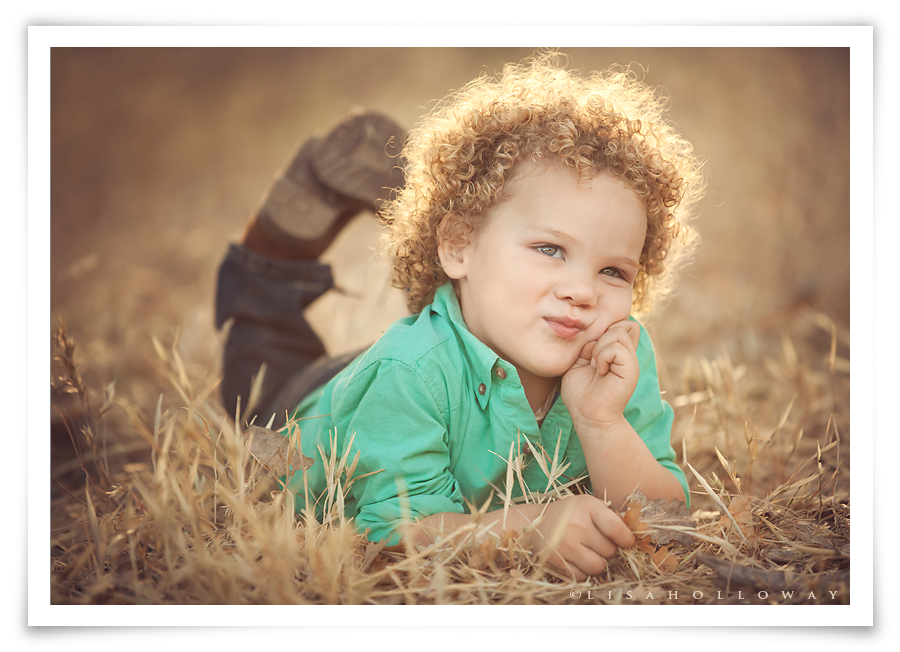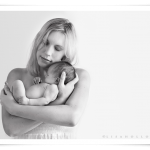 About Lisa:I'm married to a wonderful man and the mother of 9 great kids (6 boys and 3 girls ranging in age from 15 years on down to 11 months).  They keep me super busy!  I'm an ex-Navy nuclear specialist so making the switch to photography was a bit odd, but I've always been a creative person so it's worked out well for me and provided a much needed outlet from mommy-life.  In my spare time (when I'm not busy taxying kids to various activities, cooking meals, cleaning up catastrophes, changing diapers, nursing the baby, helping with homework, etc etc…haha) I do custom portrait photography.  I shoot everything from maternity and newborns, babies, children, families, as well as high school seniors – everything but weddings and events.  Additionally, I mentor new photographers in natural light shooting techniques and post-processing.  I've been in business since 2008.  I absolutely LOVE what I do and really strive to give my clients a one of a kind experience and amazing keepsakes for their family.  I feel very blessed to have 'fallen into' this field!
Other loves of mine, in no particular order: cooking exotic meals, baking, reading, hiking, archaeology, camping, astronomy, taking that dirt road on a whim just to see where it goes, exploring new places, and loving on my family.  I love the mountains, wide open spaces, fresh air, thunder storms, sunsets, dark skies at night so you can see the stars, and getting away from it all.  🙂
Visit Lisa at her WEBSITE, FACEBOOK, and TWITTER page today!
And don't forget, you can "Ask Lisa" anything you like in the Pretty Forum for the entire month of October!