by Guest Contributor Tara Swain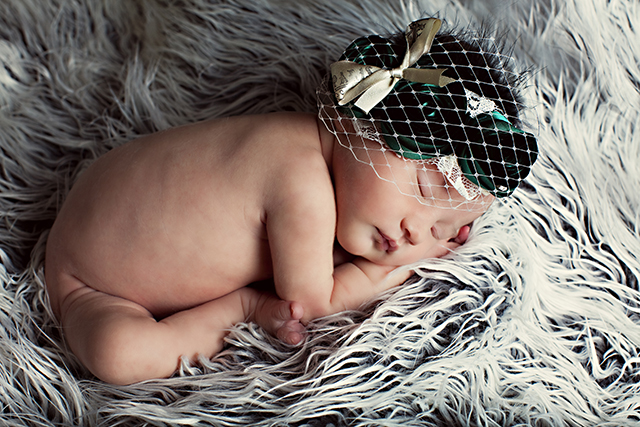 One question I get asked quite often is about my Baby Plan Packages. I actually started offering these about 2.5-3 years ago. One of my clients asked me if I had packages that offered portrait sessions throughout the first year. I had been asked this before, but I hadn't sat down to put anything together. I told this client I would work on it. When I followed up with her, she booked a package. I then received an email from a friend of hers who already had a newborn session booked with me as well and she also booked a package. I then posted that I was offering this option and booked SEVERAL more right away. In the past few years, I've not only booked babies for baby plans all over, including some that lived 6+ hours away, but I've had numerous REPEAT baby planners who booked for their 2nd child!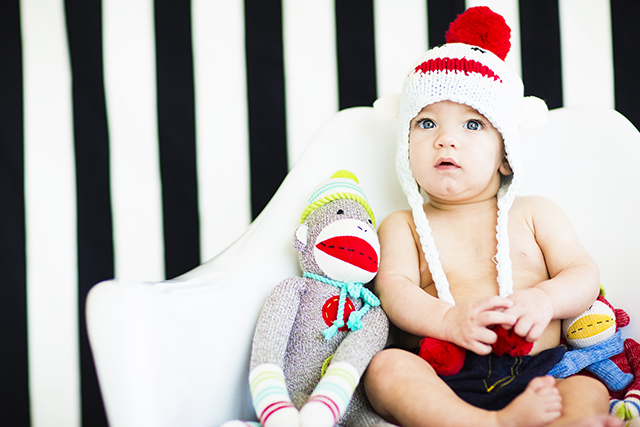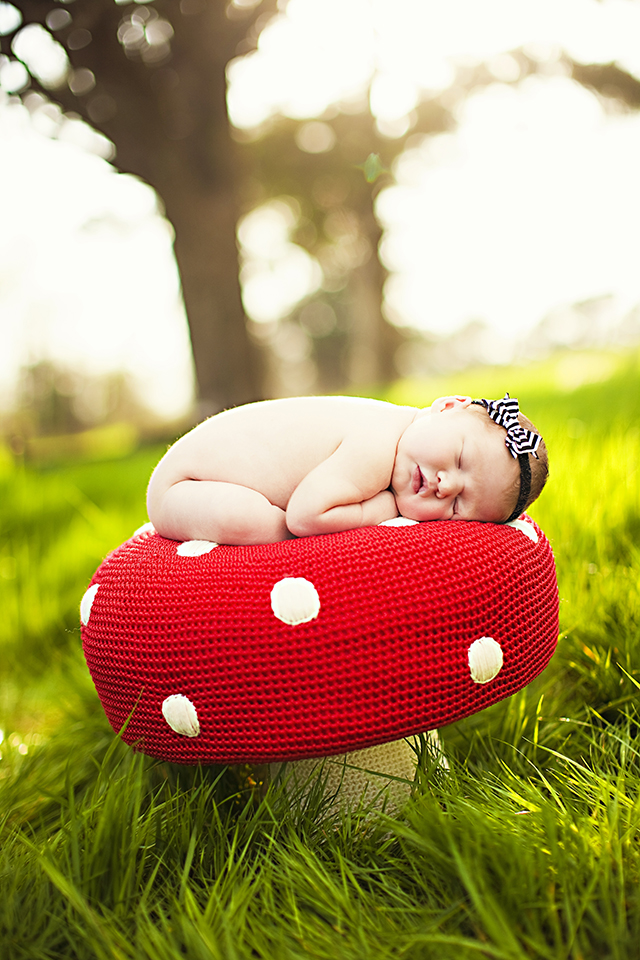 I LOVE baby/child sessions and 1st year baby plan package are a great option to offer your clients that allow them to let you capture their child's unique personality more often, as well as bring more children through your studio. I have to admit that I believe these sessions might be my favorite. After working with these families for so long, you can't help but form a relationship with them. I watch these babies grow up as they come to visit me, or I them, every few months. You're a big part of their experience throughout the first year and I enjoy that so much.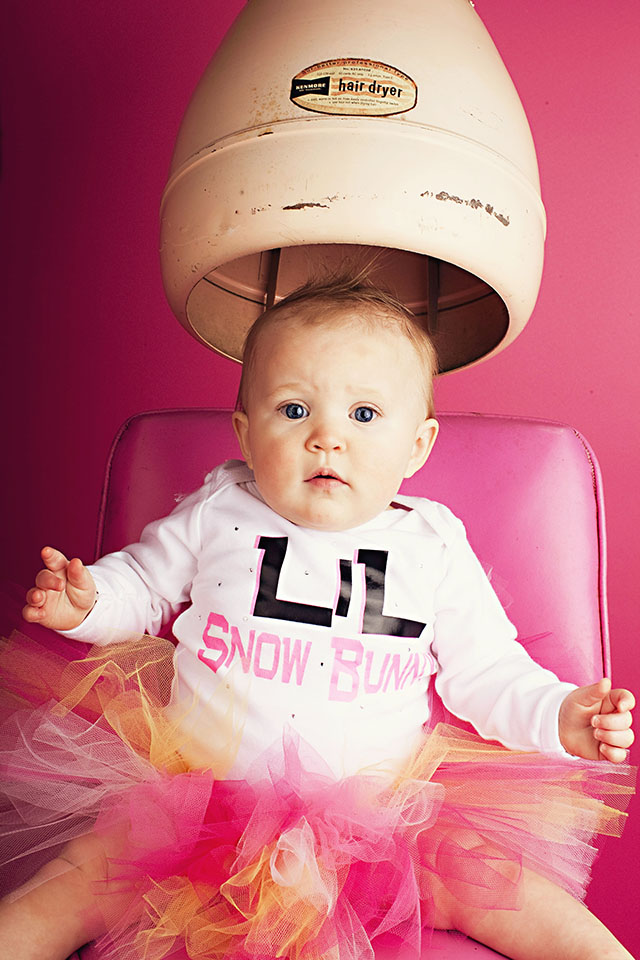 If you're interested in offering these types of packages, here are a few key tips to insure they are a success:
Give your clients options. Not all of my clients what the same milestone sessions. I've got several packages of which include combinations like–
Newborn, 3 month, 6 month, 9 month, 1 year
Newborn, 6 month, 9 month, 1 year
Newborn, 6 month, 1 year
I also offer my clients the option to add a maternity session to any of the packages at a discount.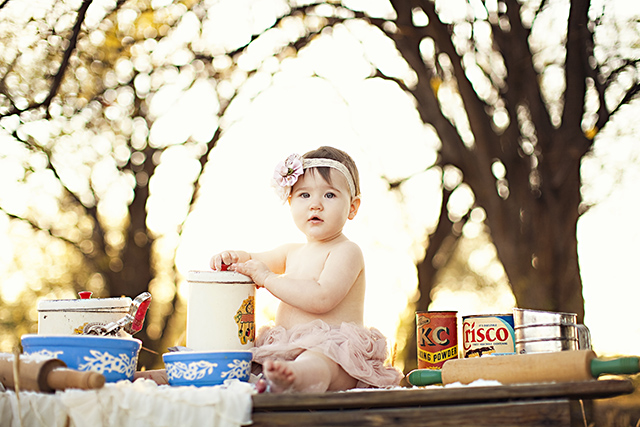 My rates are all-inclusive, which means all of my sessions includes the price of a disc. Clients can choose to order prints or products in addition, but they will also receive the disc in the cost. Some of my baby plan packages include the basics, which would be the number of milestone sessions they wanted and the discs of edited images with a print release from each session. Other packages include additional items such as prints from each session or a coffee table book with images from each session that they would receive after the 1 year finale. Baby Plan Package clients will also receive a discount on additional items they would like to add on at any point during the child's first year. This discount could be used on items such as brag books, prints, custom newborn or birthday announcements or any other print products I offer.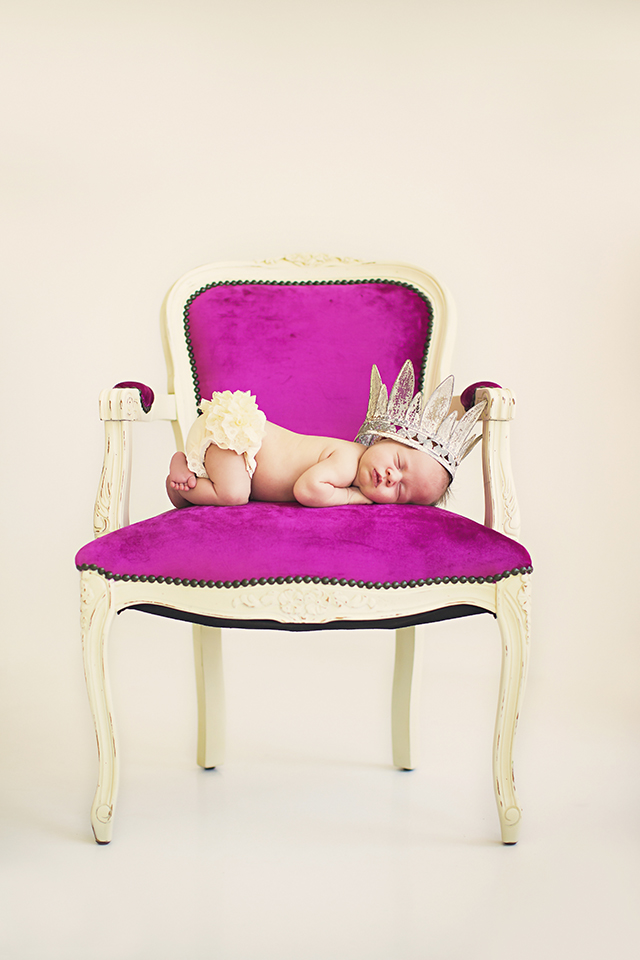 I schedule the newborn session within the first 2 weeks after birth. The 3, 6 and 9 month sessions are actually scheduled at about 2 weeks after they reach that milestone. You have to remember that not all babies develop at the same rate. Some babies may be sitting up by 5 months and others not until after they reach 6 months. Scheduling these sessions a little after they reach a milestone age, insures the baby has a little longer to master a new milestone such as:
Holding their head up well and smiling big by 3 months.
Sitting up and even sometimes crawling by 6 months.
Pulling up, standing and even sometimes walking by 9 months.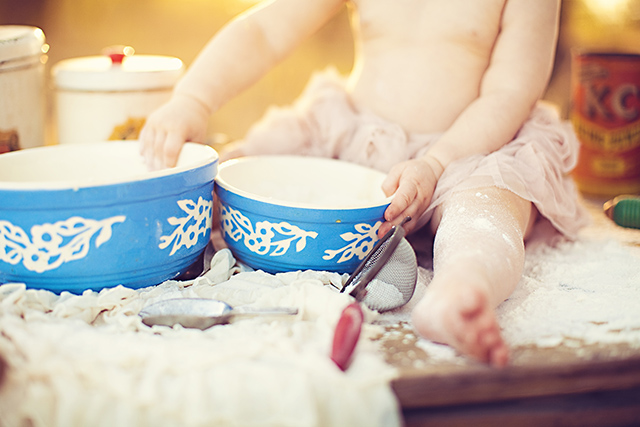 The date I schedule the 1 year session depends on if the parent wants to use the images for a birthday announcement, when the party is, etc. I normally like to schedule these about 2 months prior to the birthday. I want these to be as close to the milestone as possible, while still allowing me to get some of the images completed in time to get them to the client for the party.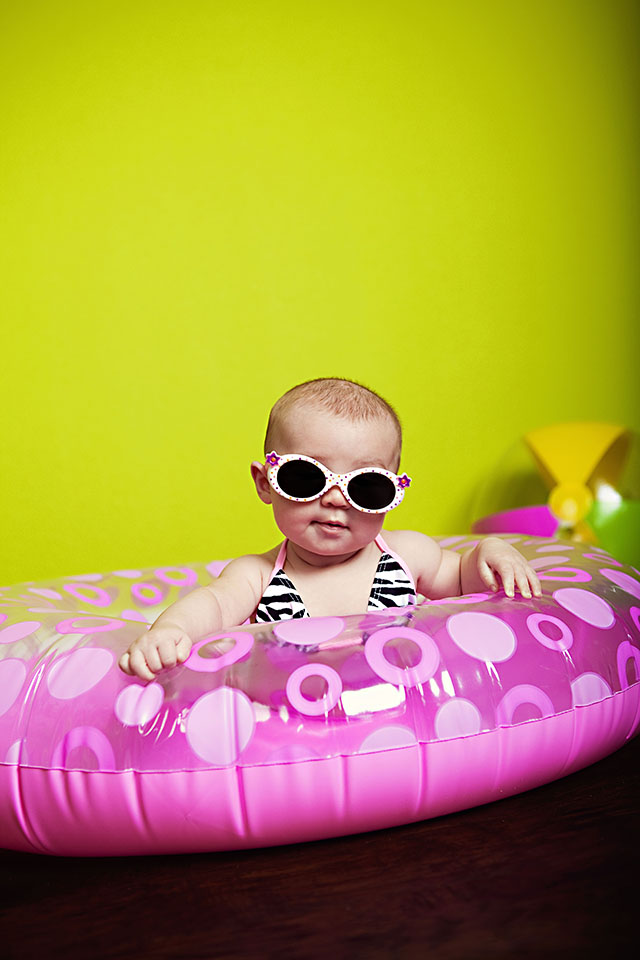 Make these sessions memorable and fun for the babies as well as the parents–
Include something that represents the child at that age. Include their current favorite toy or something that represents the babies nursery.
Style the sessions around the season. For example for a baby that is born in September, the newborn session would most likely be done outdoors, in good weather and would include some fall themed props. A 3 month session (in December) would be photographed in the studio, with some wintery themed clothing and props like a sled or Christmas lights. A 6 month session (in March) would be photographed outdoors, most likely in some lush green grass or a location with wildflowers and with bright colors and a very Spring like feel. A 9 month session (in June) would be photographed outside as well possibly with a kiddie swimming pool or an intertube.. maybe swim trunks for a little boy or a swimsuit for a little girl. The 1 year session would be a toss up. We would schedule it in studio or outside, depending on the style of the shoot we plan for, the weather and the preference for the parent. 1 year shoots are usually just a combination of the likes of the child, the 1st birthday theme and anything we can get them to cooperate with—(meaning, lots of little toys and things to keep them happy and busy. 🙂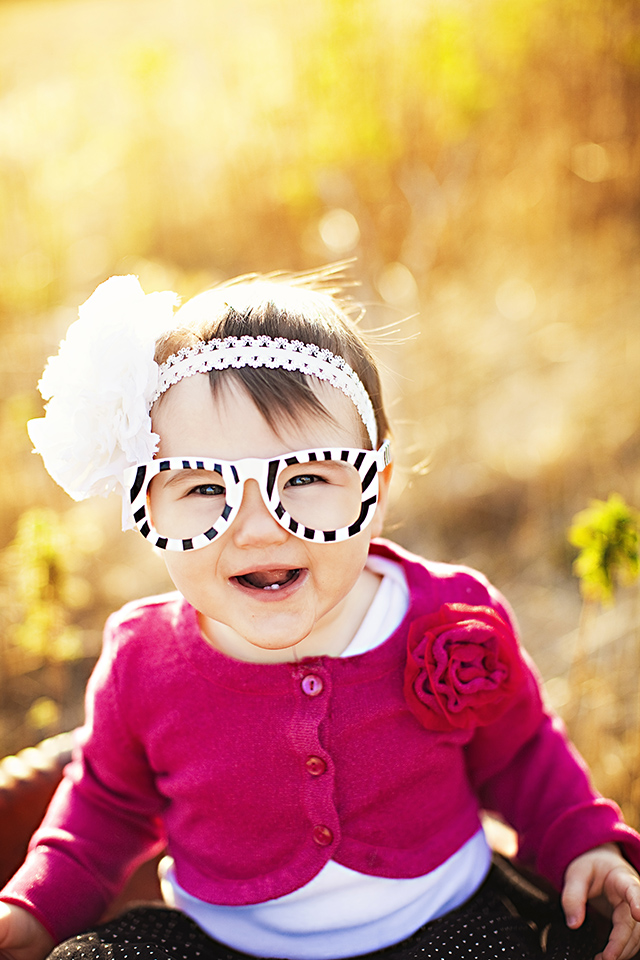 Show how much the child has grown. I'll often have a parent bring a special item to use in the session. I've had clients bring a particular stuffed animal, or maybe a strand of pearls. If they won't bring anything, sometimes I'll repeat a prop that we used before; like a small chair. We would use this object at each session, then looking back through the milestone sessions after the child turns one, you can see how much the child grew in comparison to the item we used. It's something sweet and sentimental for the parent, especially if it's a unique item they bring of their own.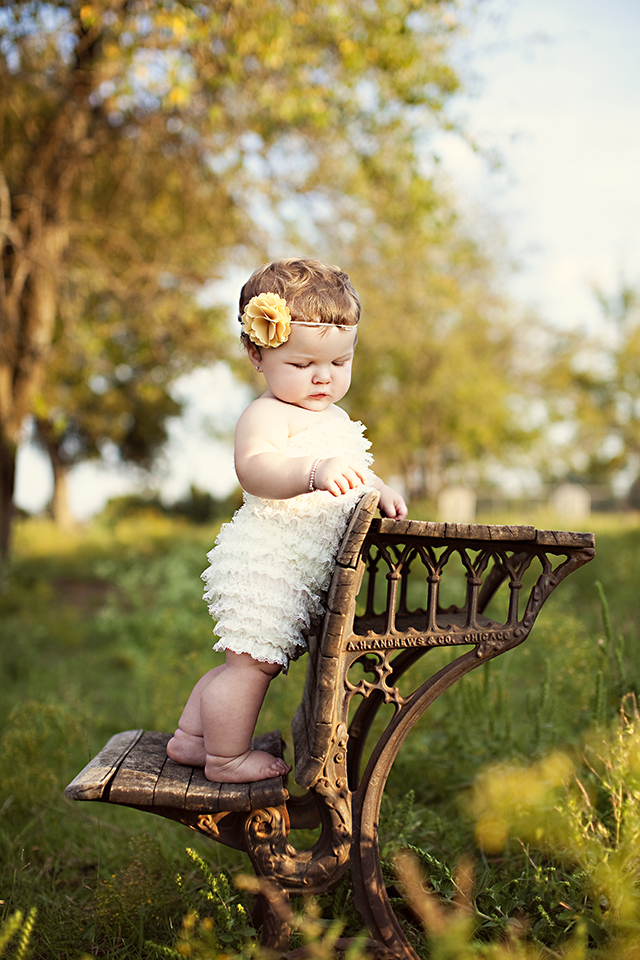 When booking a Baby Plan Package I have my clients pay a retainer for the package, then the remaining balance is broken up into equal payments due at each of the milestone portrait sessions. So the package can be paid out throughout the first year of the child's life.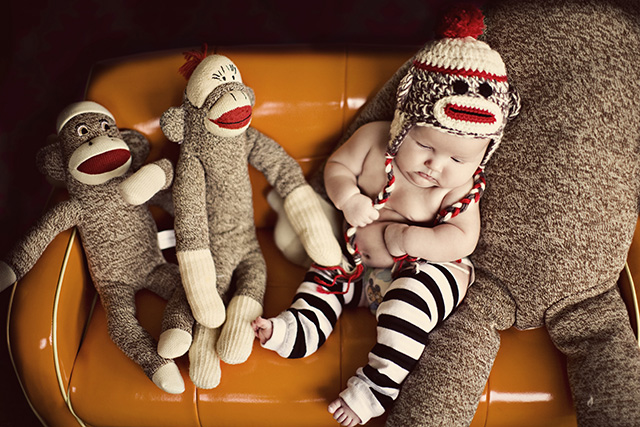 Since your clients will be booking possibly up to 6 sessions upfront, you'll want your packages to include a nice discount off your regular rates. At the same time, make sure not to shortcut yourself, since these will take up as much time as a regular session and these prices are locked in for a year or more from the time they book. The point is to make this a little more affordable for those who would like to be able to have YOU document their child's first year.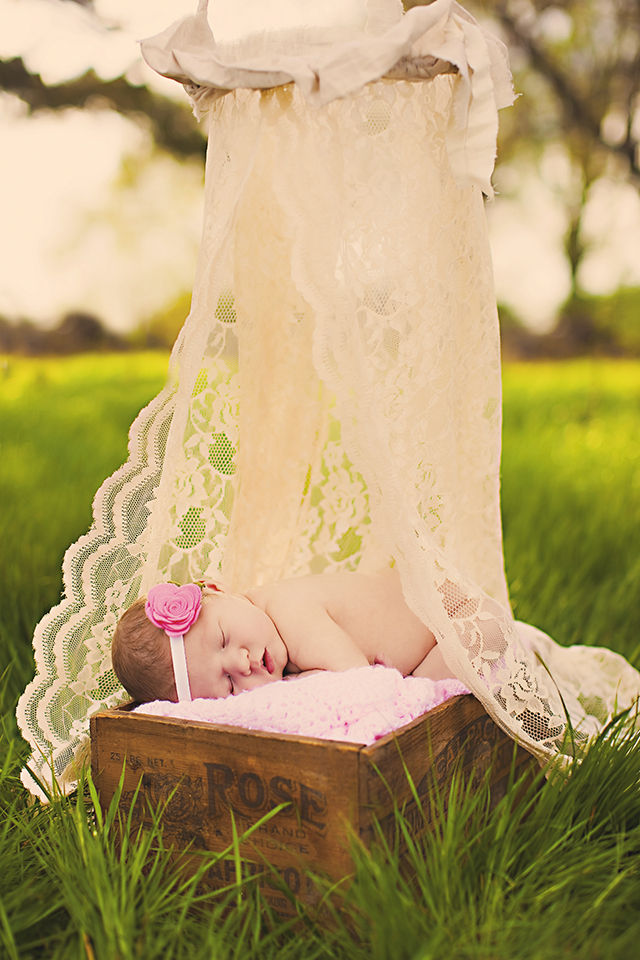 After a client decides they want to book a baby plan, I email them a Baby Plan Agreement that they will fill out and mail back. The plan agreement includes all of the basic information my Portrait Session Agreements include, but with an added portion explaining how the baby plan sessions work, when payments are due, etc. It's important to have a signed agreement with your baby plan parents so there is a mutual understanding as to what is expected on both sides. You'll be working with these families for quite some time, and I want my clients to know what to expect from the beginning. My baby plan parents normally book during their first trimester, meaning I'm usually working with these parents for 18+ months. There are different websites where you can purchase finished agreements, but it's always a good idea to have it looked at by an attorney to insure that it's legal for YOUR business.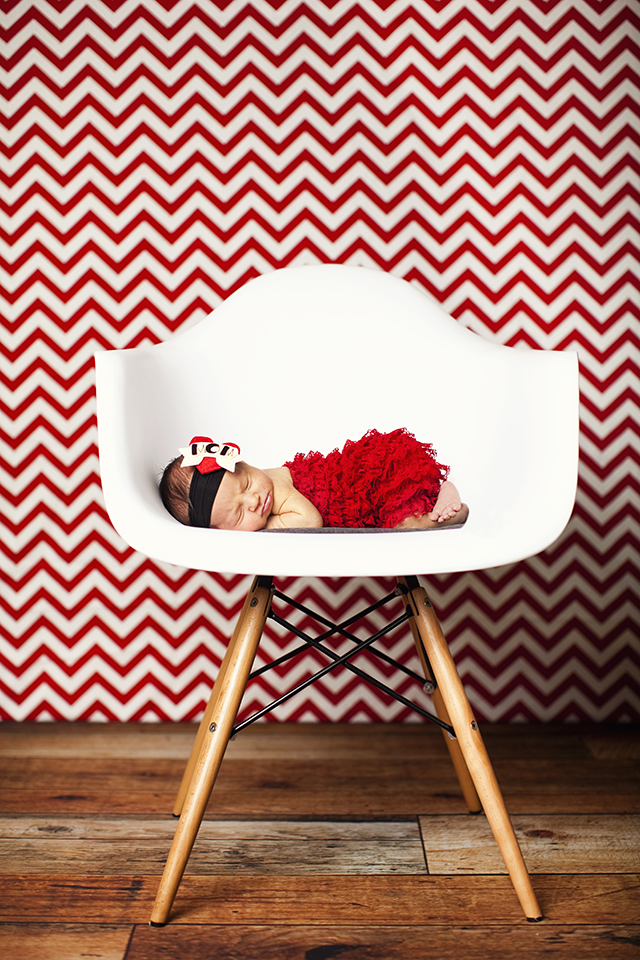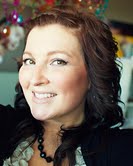 About Tara Swain: Hi, I'm Tara! I'm a wedding and portrait photographer based in Paris, Texas. I love bright colors, a vintage, eclectic feel and whimsical ideas. My passions are weddings and child photography. My favorite color is green, my favorite movie is "The Man in the Moon," I'm NOT a morning person, I've been happily married for 6 years with a beautiful 1 year old little girl and I love to blog!!
Visit her WEBSITE  and  FACEBOOK