by guest contributor Carrie Anne Photography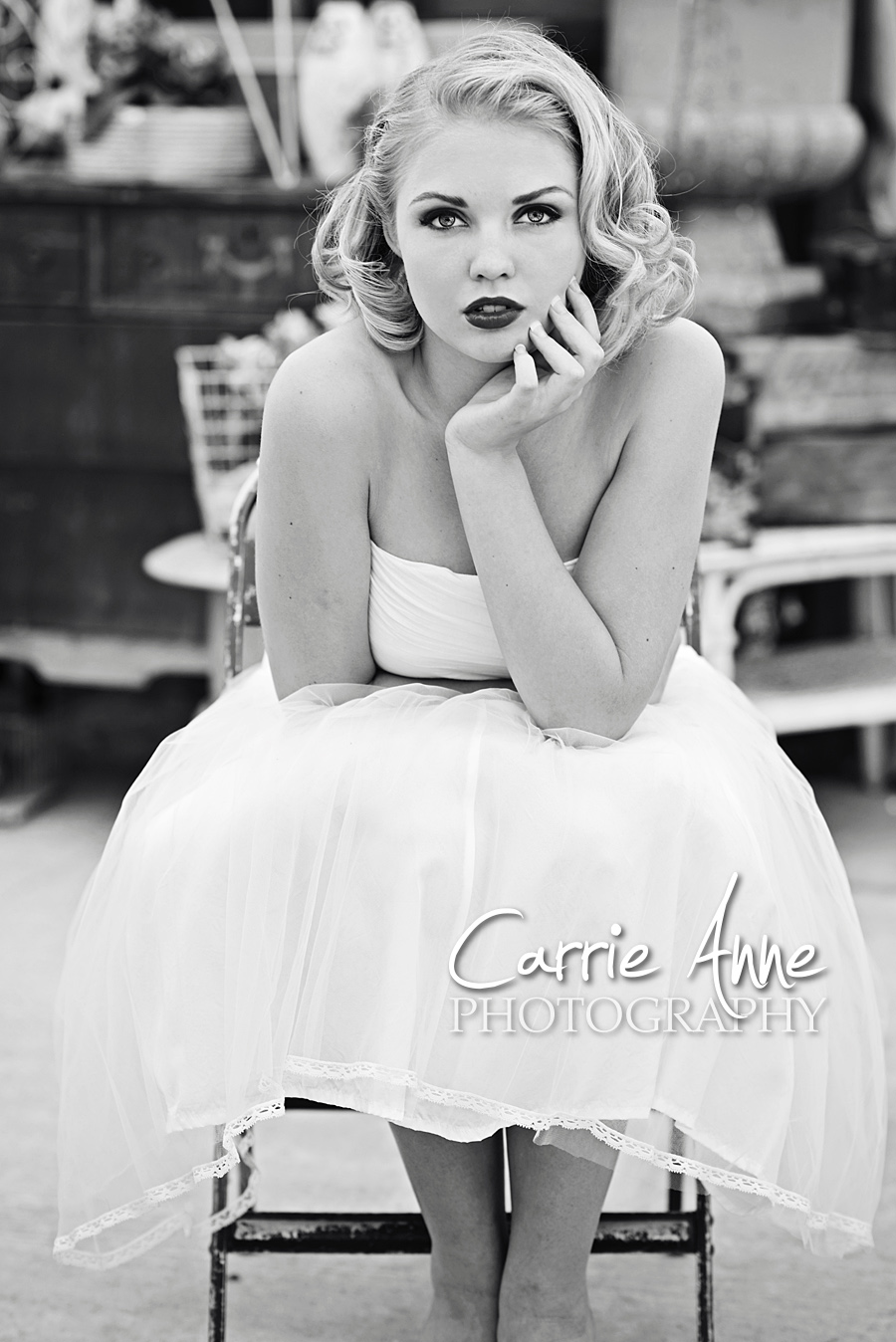 Say you need to hire a craftsman for a very special project: refinishing an ornate antique armoire that belonged to your Great Grandmother. Who would you trust? A specialist who painstakingly restores antique wooden furniture, or a generalist who lists "furniture repair" along with 20 other services in a yellow pages ad? If you care about getting the very best results (like I do), you'd hire the specialist, even if it costs more.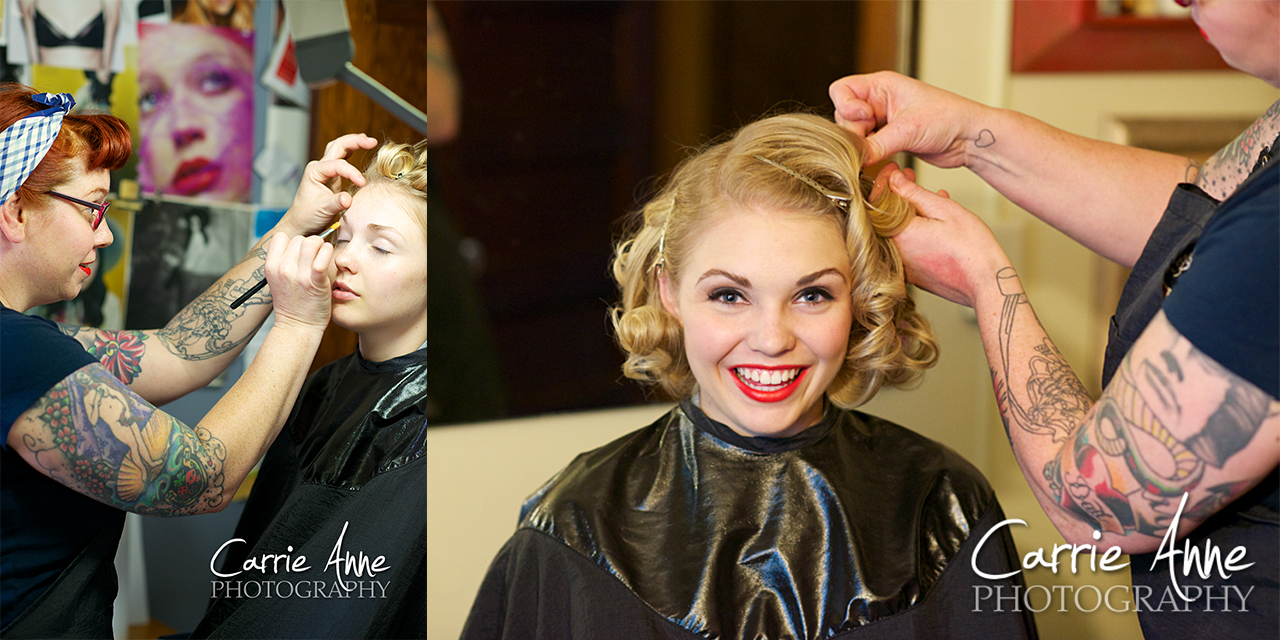 When I first opened my photography studio, I was very much the generalist— I'd take any kind of session I could get. Over time, I learned that I could create better photographic art by specializing, and creating art makes me happy! So I decided to set my sights on becoming the best photographer in my area in a particular niche: high-end fashion sessions for senior girls. I wanted to create a premium product and boutique experience that set me apart from other photographers, and this has taken focus and discipline. As a first step, I stopped accepting sessions for guys, and I started including professional hair and makeup with every session for the girls.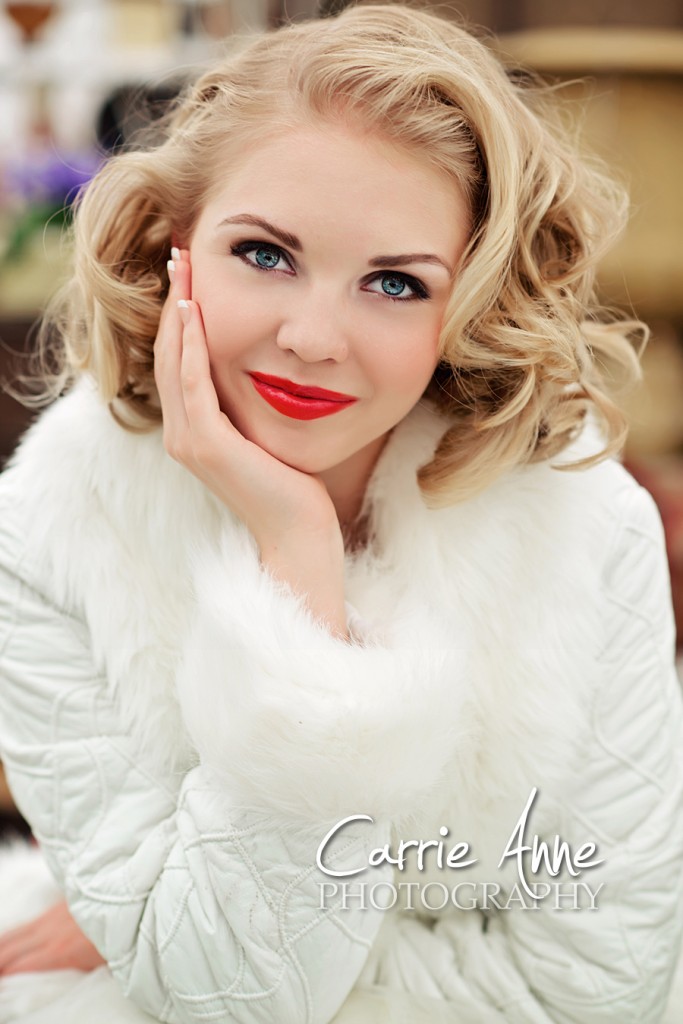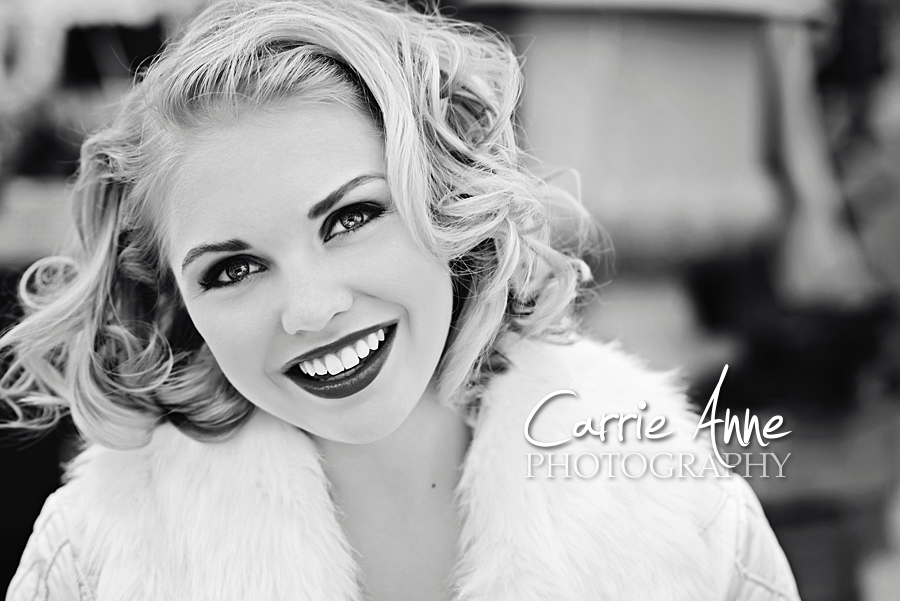 This year, I wanted to take it up another notch by offering something really special for my senior girls who want a truly unique experience. I already had two session types for my seniors: The Fabulous Session and The Ultimate Session, differentiated by the number of locations, outfits and finished images included with the session. I decided to add a new high-end session above these two. I had seen some of the top senior photographers post cool conceptual sessions from time to time, and I wanted to do something like that. I didn't think that "conceptual session" was very easy to understand for my clients, though. After some playing around with various ideas, I hit upon a high-end session idea that I absolutely love…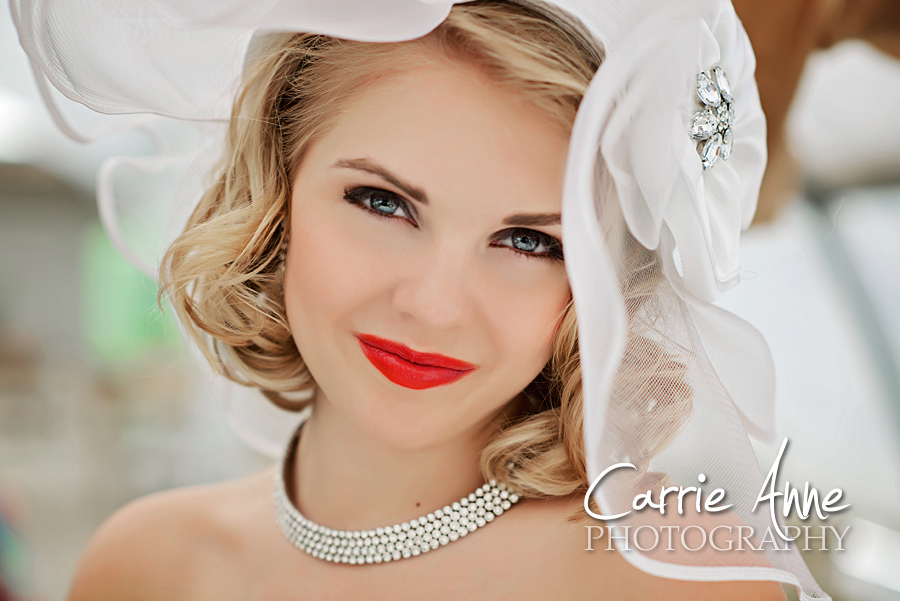 Introducing: The Cinematic Session!
For inspiration for my premium, styled sessions, I'm turning to the silver screen for inspiration. My new Cinematic Sessions include everything you'd expect in a high-end senior session: professional hair and makeup, imaginative locations and props, classic and modern poses and premium image processing. On top of this, I bring in a stylist to help recreate the look of a particular film, Hollywood star or era. I brainstorm ideas with my clients via Pinterest, and once we land on a concept we love, I go to work with the stylist, chasing down props and locations, and gathering specific iconic images to use for inspiration.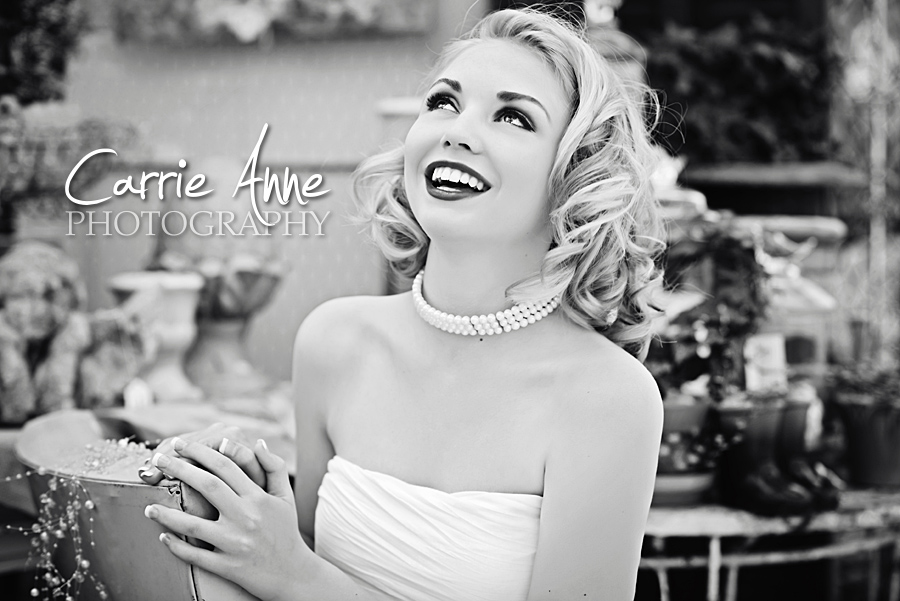 In a recent Cinematic Session, I played up my senior's blonde bombshell looks and styled a Marilyn Monroe look-alike session. Using several classic images of Marilyn for inspiration, we went to work, finding vintage jewelry, clothing and accessories at a local antiques shop, matching hair and makeup and setting up poses to evoke memories of the actress. The resulting images are stunning, and best of all, we had a blast!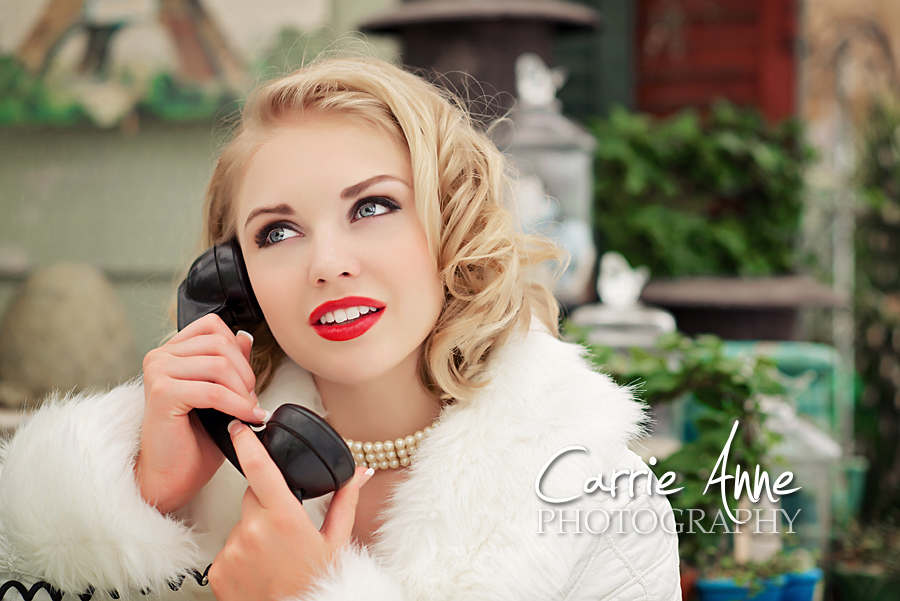 Tips for a Successful Cinematic Session
Find a great stylist or two who shares your vision: Troll the Facebook pages of local stylists, hair & makeup artists. You'll notice some that have a flair for vintage retro looks. Others will have a high-fashion, red carpet style, while some may do cool special makeup effects. Awesome. More options for you!
Make friends with local business owners and barter photography services for props and locations. For my Marilyn Monroe session, I hit the jackpot with City Antiques in Grand Rapids, Michigan. I felt like I had stumbled into the wardrobe department at 20th Century Fox!
Be imaginitive! Movie-inspired session ideas are endless. The Great Gatsby; Snow White and the Huntsman; Breakfast at Tiffany's; you name it! Best of all, trendy new movies are bringing fresh style ideas to the fore all the time.
Do your homework: study production art, movie posters and iconic scenes from films you love. Dissect the images you collect and reverse-engineer the shots. Pay attention to the composition, lighting, posing, props, etc. Details make a difference!
Don't get hung up on recreating a particular shot. This is a senior session, and you're still focused on capturing the beauty and style of your client. Better to go for a variety of shots that coordinate with your theme and keep moving. The best shot from the session is often a surprise.
Price your cinematic session high enough. To get great results, you have to bring a lot to the table. This may include paying a professional stylist for a special one-off look or renting a special prop or wardrobe item. Make sure that you have the budget you need to deliver.
Do great work. This is a high-end product. You should be confident in your ability to produce high-quality results on a consistent basis before offing this to clients. If you are unsure try a session or two with models first and make sure you can pull it off.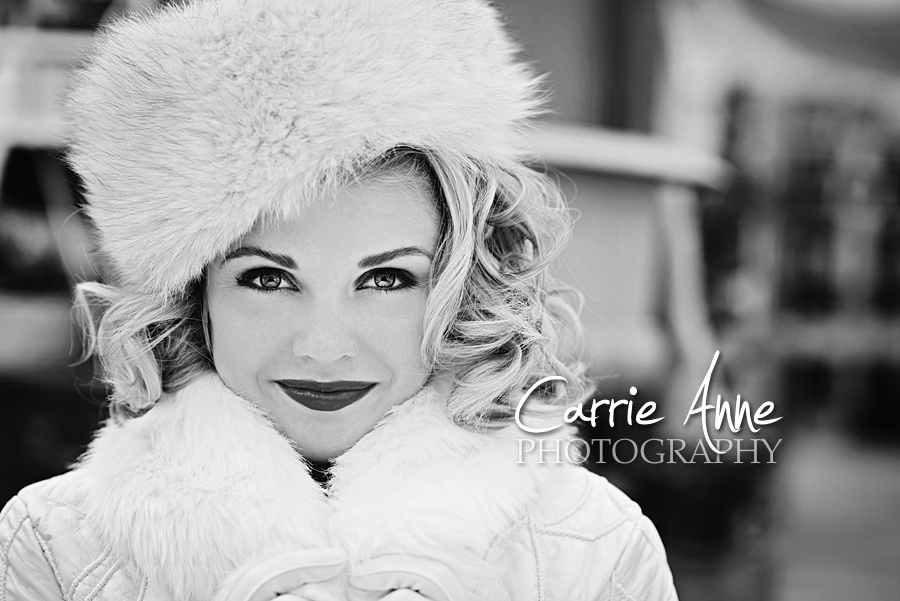 Business Results: Raising the Bar
I honestly didn't know what to expect when adding a new high-end tier to my session types for senior girls. Would clients gravitate to the lowest-priced session and ignore this new option? It's very early on (senior season runs from June through September in West Michigan), but the early results are very encouraging. The first two sessions I booked for this season are Cinematic sessions; the next two are Ultimate sessions, my prior high end tier. Last year, 90% of my seniors chose my entry level session, so I am thrilled with this! I had hoped that by adding a new top tier, more clients would step up to my middle tier session. So far, it appears to be working even better than I hoped!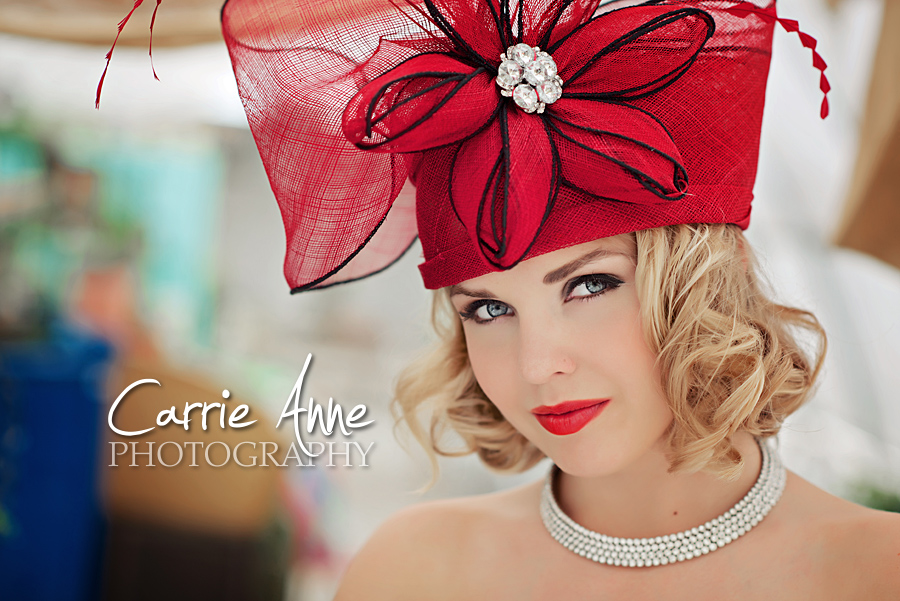 Photography: Carrie Anne Photography
Hair & Makeup: Rebecca Gohl
Wardrobe & Accessories: City Antiques of Grand Rapids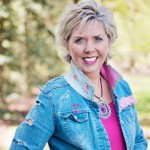 About the Author:  Located in Grand Rapids, Michigan, Carrie Anne Chaffer specializes in creating high-end photographic art for high school seniors and for busy families. Carrie Anne has gained national recognition in magazines and numerous web publications, where she is admired for her use of vivid colors. "I dream in color," confesses Carrie Anne. "Every part of my day— my home, my artwork, my clothing— is fully saturated and dripping with color. Some people live perfectly content lives in Kansas, but I'll take Oz every day of the week!"
Visit Carrie at her WEBSITE | FACEBOOK pages today!