by guest contributor Stephanie Padovani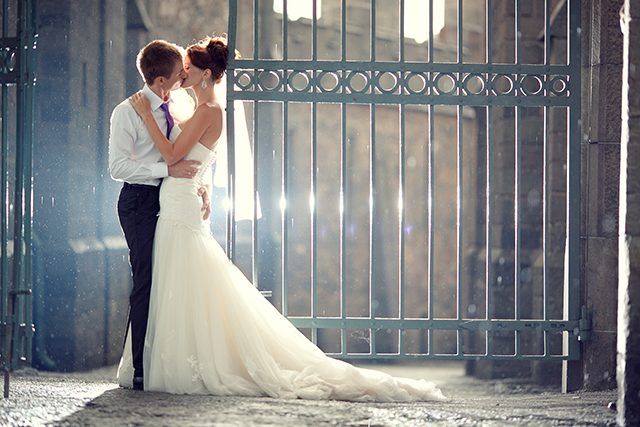 Craigslist photographers. Uncle Bob. If you want the work, you've got to stand out. But how do you stand out in a sea of competition?
Follow these steps and use these unconventional photography marketing strategies and get inspired to generate more leads without spending loads of cash.
Meet your clients where the competition isn't.
When you go to a bridal show you're side by side with dozens of other photographers. You have to work that much harder just to get noticed.
Think of creative ways to reach your ideal clients by meeting them where your competitors aren't. First, ask yourself these questions:
Step 1 – Who are your ideal clients?
If you don't already know who your ideal clients are, in detail, get out a pen and start scribbling. You need to know exactly who they are so that you can meet them there.
How old are they?
What websites do they visit?
What schools do they attend?
What organizations do they belong to?
What type of career and interests do they have?
Step 2 – Where are your ideal clients, online and off?
Once you know who your clients are you can figure out where to find them. If you're having trouble answering these questions, ask your past clients.
For instance, you may discover that your best wedding clients are Style Me Pretty fans. Or maybe they prefer Rock & Roll Bride. If you know where your potential clients are hanging out on these blogs, it makes sense to get a real wedding feature that puts you front and center in front of that target audience.
Step 3 – Get unconventional. Where can you meet your potential clients with little or no competition?
Strategy #1 – Get their undivided attention…in the restroom. It sounds crazy, but it works! One photographer discovered that her best boudoir clients were frequent customers of a particular bar in her home town. She placed inexpensive ads on the doors of the bathroom stalls and watched the leads roll in. Now are you getting the importance of knowing where your clients eat, play and surf online? Use this information to inspire more unconventional strategies for getting their attention.
Strategy #2 – Transform a free photo shoot into repeat family portrait sales over the holidays. Another photographer approached a local hotel that hosted breakfast with Santa events for the family. He took photos of the families for free, only requiring that they sign up for his email list to get the digital image. Once they were on his email list, he sends them tips for capturing special moments with the kinds and occasional offers for family portraits. The free image is well worth his time to capture those leads that turn into repeat business.
Strategy #3 – Partner with jewelry stores using the Stealth Engagement strategy. The first business most engaged couples visit, even before they set the date or even pop the question, is the jewelry store when they pick out an engagement ring. Enter the "Stealth Engagement" strategy. Create a special certificate offering the recipient a free proposal photo session, and invite the jewelry sales person to present it to the bride or groom who purchases an engagement ring. The groom looks good because he's arranged for a photographer to capture that proposal moment; the jeweler looks good because he's hooked up his customer, and you get introduced to a couple who's going to be hiring a wedding photographer very soon…before your competition even has a chance.
Strategy #4 – Get another local wedding pro to promote you to their fans and followers on their blog. Let's say you discover that your ideal wedding clients seem to hire a popular local DJ for the wedding. Her clients are a good match for you, and she has a huge following on Facebook and a vibrant wedding blog. Offer to write a guest blog post for that DJ and add some gorgeous photos to really spice it up. Be sure to include a link to your website and a compelling offer in your author byline. Regular bloggers are always happy to feature great content (believe me, I know!) and you've just introduced yourself to a highly targeted audience of brides who are the perfect match for your business. Instead of using the same marketing strategies your competition uses, the ones that butt you right up against them and make it even more difficult to stand out, think creatively to put yourself in front of the couples who are looking for the photography you specialize in.
What do you think about these strategies?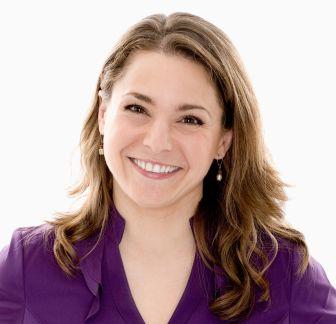 About the Author: Stephanie Padovani and her husband, Jeff, are the dynamic husband-wife duo behind Book More Brides, the #1 online resource for transformational marketing strategies for the wedding industry. Visit BookMoreBrides.com to get more low cost, effective wedding marketing strategies.