Ready to meet the fabulous Jenny Cruger today? She has the most creamy and beautiful babies and bellies! Make sure to visit her website Jenny Cruger Photography and leave some love for her below!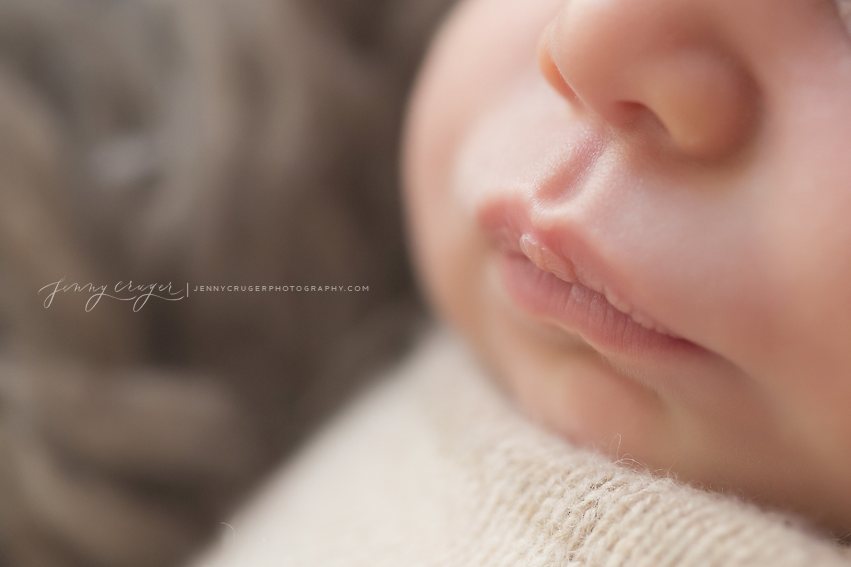 Where did your inspiration for photography begin?
I started in high school with black and white film about 14 years ago, but like many moms it really came when I had my first baby. I was really motivated to take good pictures of him and get back into photography (digital this time).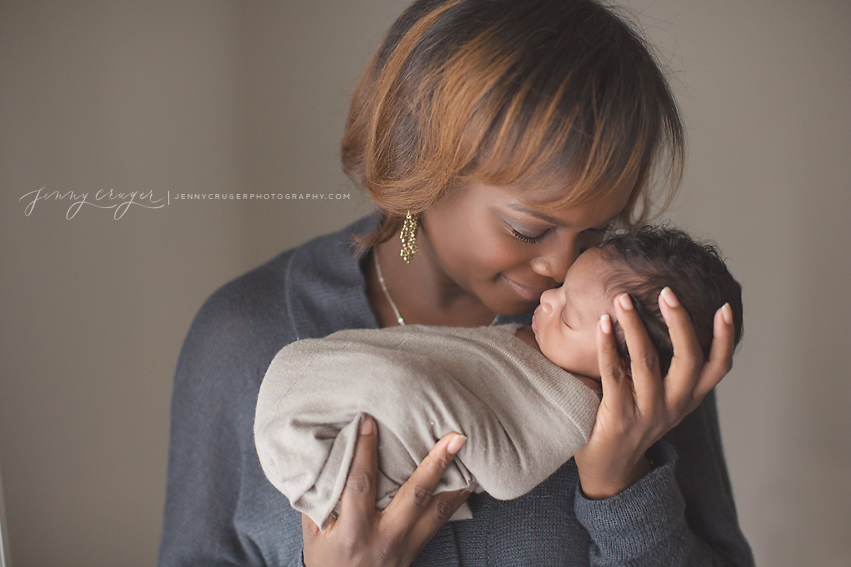 How would you describe your photography style?
Simple, pure, organic, neutral. Gorgeous light, soft tones, and sweet emotional connections are all extremely important to me when photographing a session.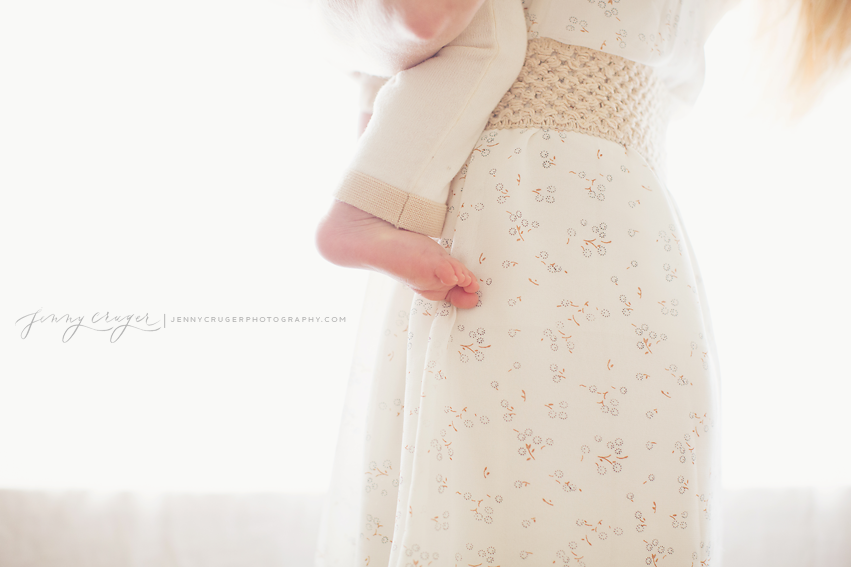 Did you study photography in school or are you self taught?
Mainly self-taught with the exception of my high school photography classes.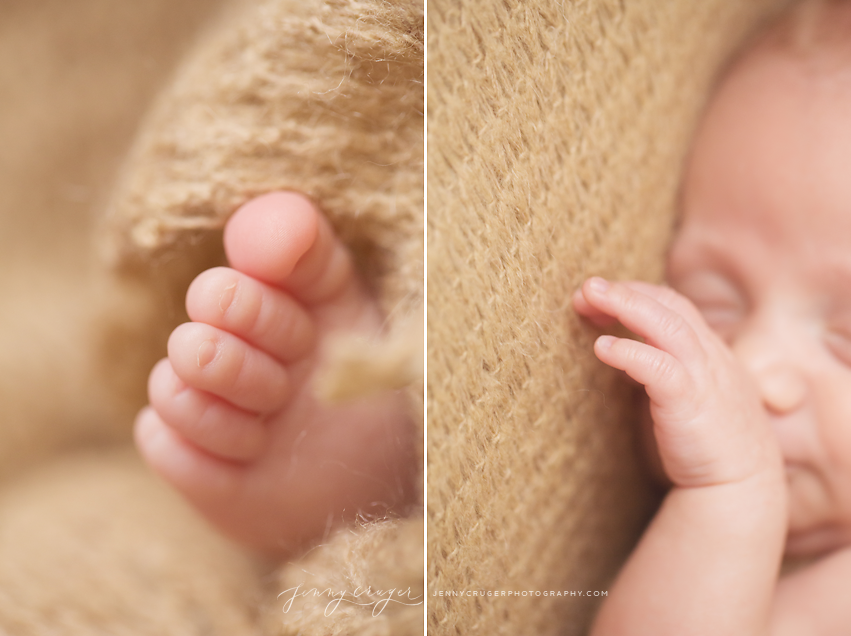 What camera do you shoot with and what is your favorite lens?
I shoot with a Canon 5D Mark III (Mark II for back up) and my favorite lens is my 135L outside, but I use mainly my 50L and 100L inside the studio for newborns and babies. I have a 35L, 85L, and 200L as well and they're like children; I love them all for different reasons.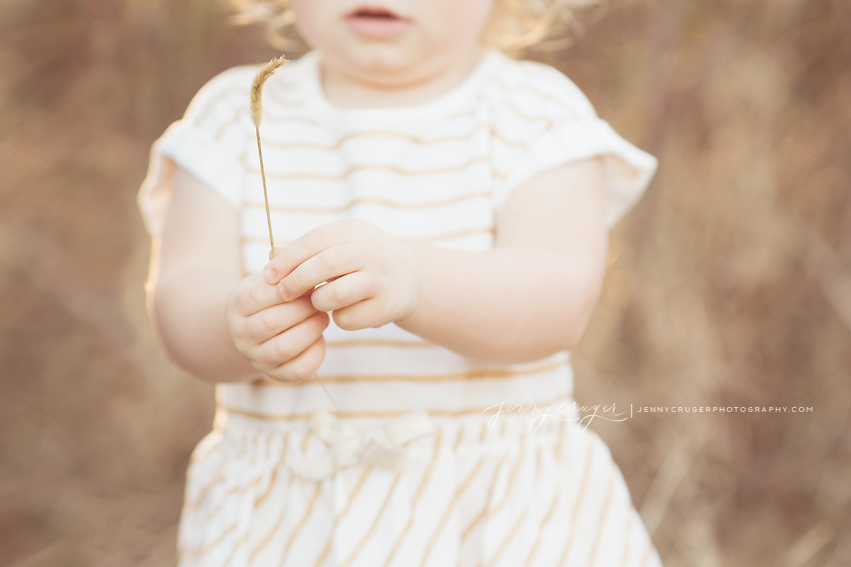 Do you have any tips for photographers on how to find the light?
Watch your angles and how the light is falling on your subject. You can make it really complicated with lots of math and technical aspects or you can learn to just SEE what looks flattering and what you like. Move your subject or yourself a tiny bit and see how the light falls differently each time. I like to avoid harsh light of any kind so inside the studio I diffuse my windows and outside I shoot only at the very end of the day to have that soft, golden glow.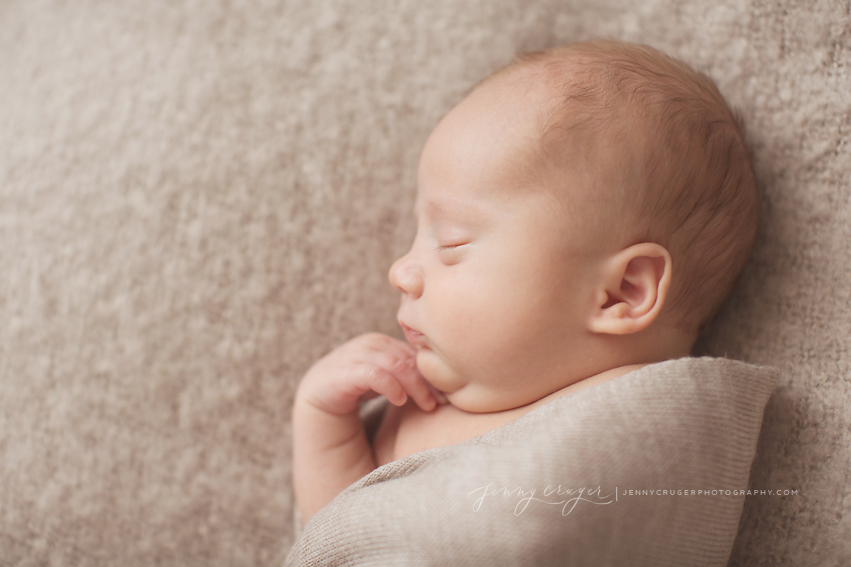 What is your favorite subject to photograph and why?
Mamas and their babies together and newborns. I love the purity, simplicity, and sweet details of newborns and I absolutely adore that bond, those snuggles, and that love between a mother and her child. I think because I can't take that image for myself of me and my son (and soon to be daughter) and I don't have any photos of my mom and I when I was young, I really feel those images are so important. Whether it's a 5 year old and his mom or a 5 day old and mom, I love that connection.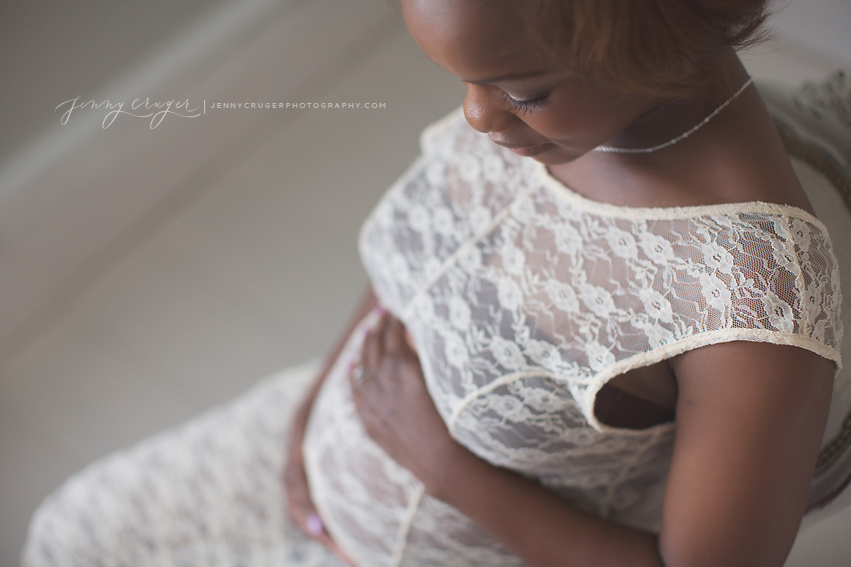 What is a good lesson you have learned this year in photography or in your business?
It's one I am always learning and trying to stick to; only photograph what I love and can do best.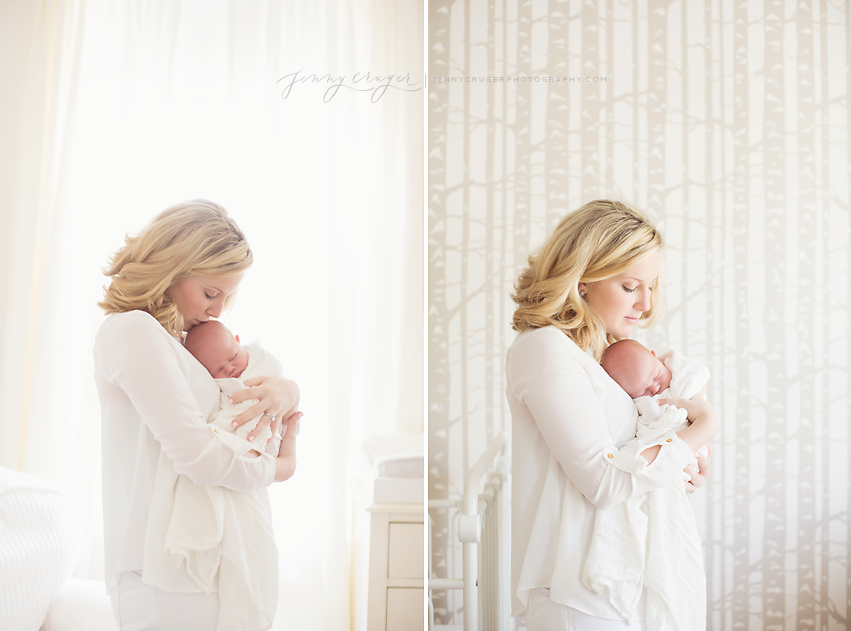 If you could encourage a new photographer in one area, what would it be?
Business. It's great to be a well-liked photographer, but if you're giving your work away for pennies and not building a profitable and sustainable business, you aren't doing anyone any favors. I would rather see a new photographer give their work away completely free while learning and building up their business so it doesn't devalue what then they will charge when their skills are there and doesn't devalue what other photographers charge. No one expects you to give your work away for free "forever", but starting cheap and trying to build up to what you need is a nightmare.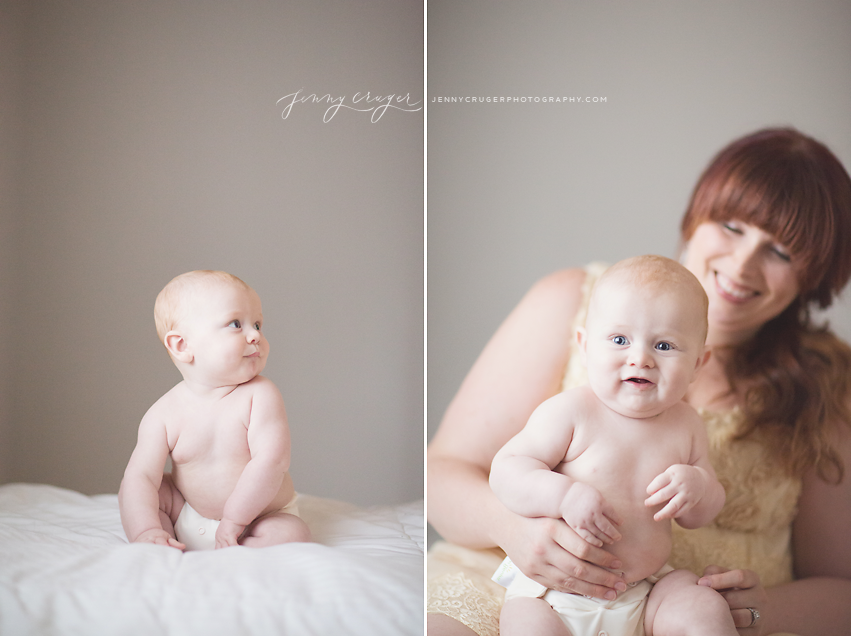 What do you love most about being a photographer?
I love that I get to make a living doing something I truly love, that I can set my own work hours, take a day off without worrying, and have something that is all mine that I put my blood, sweat, and tears into to contribute to my family.
Where do you see yourself in 5 years?
Hopefully doing more of the same, taking care of my family, and being able to take our kids to some of the places around the United States I've always wanted to go!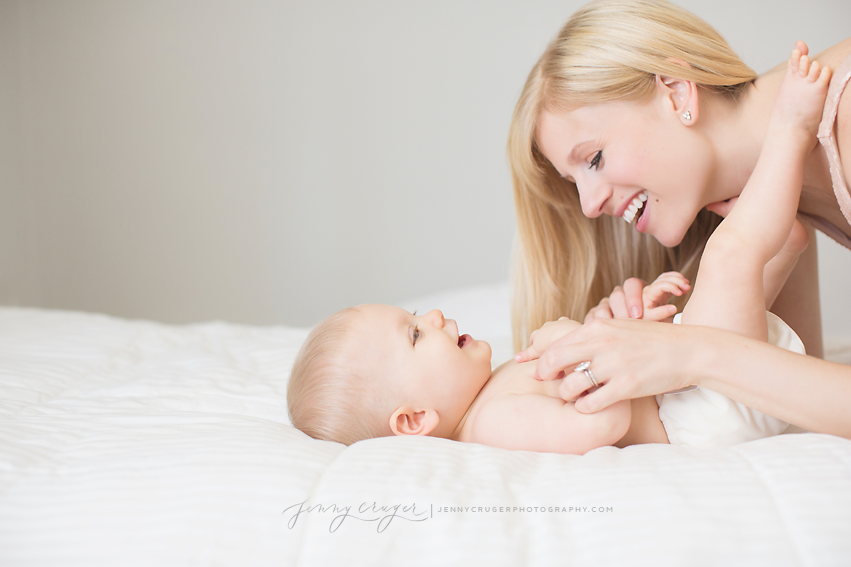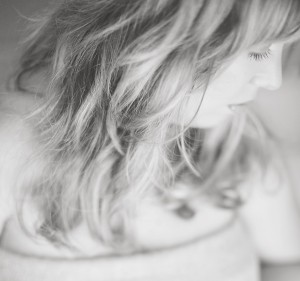 Jenny Cruger finds her own life & style often intertwined with her business with a concentration on raw emotional, natural themes, lovely textures, neutral colors, and beautiful light. She photographs newborns, babies, and bellies in her soft natural light studio in historic Franklin, TN and families and children on location, generally in a random, weed filled location at sunset. Shooting a mix of film and digital, for over 10 years, Jenny enjoys creating not only for her clients, but her own soul and they are often one and the same as well as mentoring other photographers. Jenny lives just South of Nashville, TN with her husband, 4 1/2 year old little boy, baby girl coming in March 2014, 3 dogs, a horse, and is originally from Michigan.
Visit Jenny Cruger at her WEBSITE | FACEBOOK pages today!