by guest contributor Nichole Van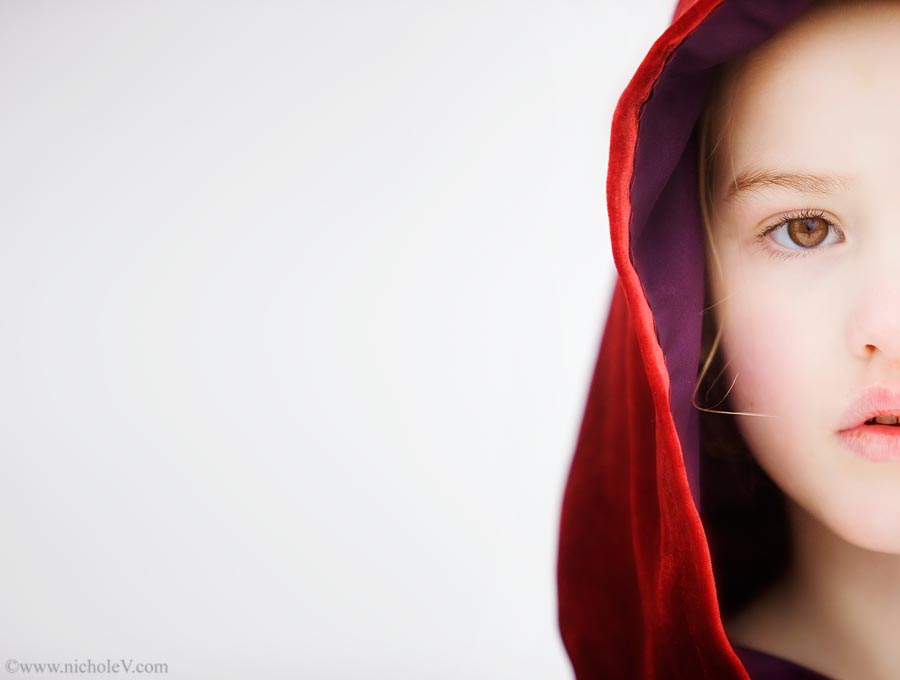 I love shooting in the winter. Most people think I'm crazy when I say that, but it's true. There's just something magical about winter that makes everything softer and cleaner. As soon as the leaves fall and the snow arrives, I can't wait to get outside and shoot.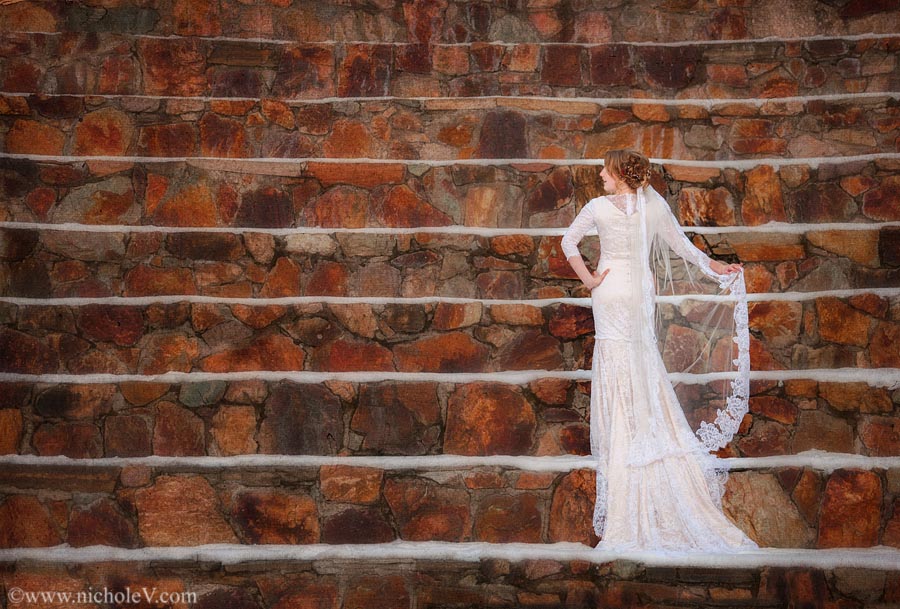 So in no particular order, here some of my reasons why I love to winter photosessions:
Winter sessions are short. Surprisingly, clients never have an endless list of extra requests. We create a game plan, shoot it quickly and then pass around the hot chocolate to warm back up. I love the no-nonsense, let's-get-this-done attitude of winter shoots. It makes them remarkably productive.
Light, light, light. Winter is all about amazing natural light. The sun sits lower in the sky, so you have pretty light earlier and longer. And if you have snow on the ground, wow! Shooting in snow is like shooting in a white box. Light bounces everywhere, giving you huge catchlights and beautiful skin.
Along with the light, color is better. There is no green (or at least less of it) to create funky color casts and the softer light makes for better white balance.
When it comes to composition, winter is all about simplicity. In northern locations, snow and bare trees keep backgrounds clean, making it easy to isolate and pop a subject off the scenery. Along with this, color in clothing becomes more enjoyable and fun, allowing me to pull off color palettes that don't work in summer.
And with that, I find winter styling to be so much easier. No need to do hair, just hide it under a cute hat. Add boots, a coat and a colorful scarf and you're good to go. No need to stress over endless layers, or to-skirt-or-not-to-skirt, or "do these jeans give me a muffin top?" worries. It's all hidden under a cute coat and scarf. I have literally been known to throw a long coat or cloak over my children's pajamas (that they refused to change, of course) and head outside for a quick session.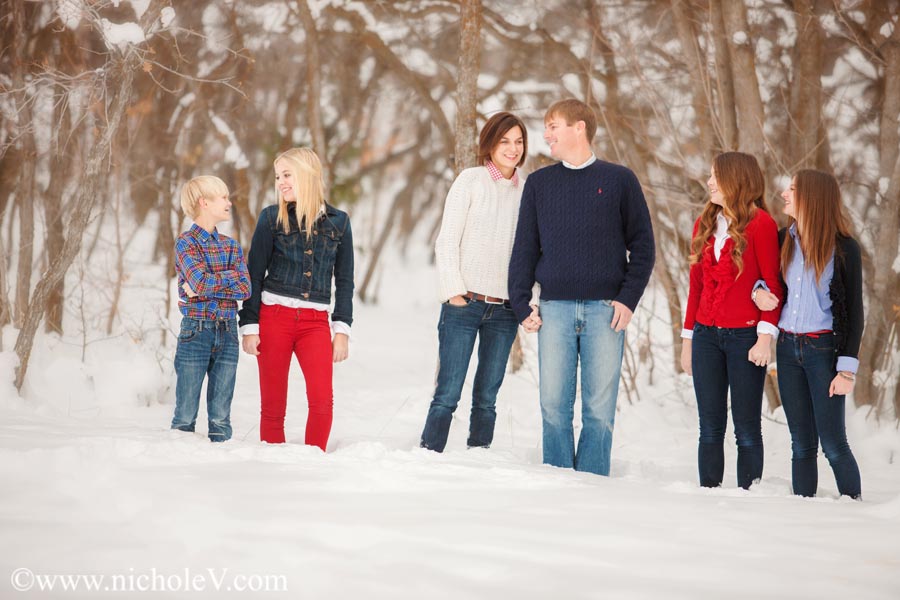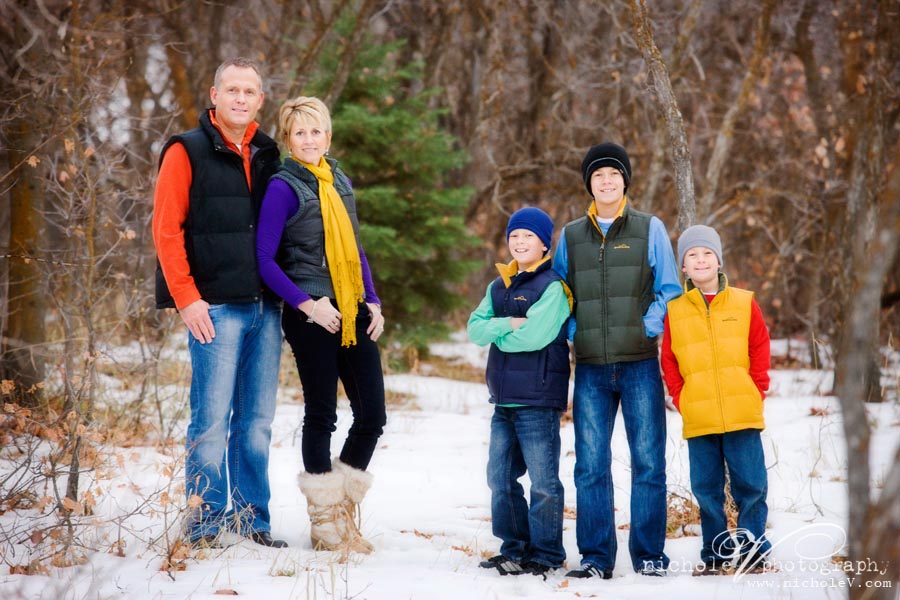 There is so much to love about shooting in the cold. However, when approaching a winter shoot, I've learned over the years a few things to help them run more smoothly. So here are my winter photosession tips:
Winter photosessions need a game plan. You don't want clients to be shivering in the cold while you mess with lens selection and metering. Usually, it's best to start with headshots, before noses get too red. Have a basic plan in your head to keep the session moving quickly.
If there are children involved in the shoot, come prepared with blankets and coats. Keep clients in a building or warm car until you are ready to shoot. From there, bring out everyone but still keep them wrapped up until the last possible second. Then shed coats, shoot fast and bundle back up. Rinse and repeat for the next set of images.
With gear, make sure your camera battery is fully charged. Cold weather will sap your battery power more quickly.
Additionally, below about 15F (-10C), lenses may not focus as well. I've found that some of my lenses are fine and others really struggle to create a sharp image. Take some test shots to make sure your lenses can focus properly, or at least to know which ones you want to avoid.
Also, lenses fog more readily in cold weather, particularly if humidity is high. Moving quickly between a warm building and outside (and vice versa) will cause your lenses to mist over. I find it best to 'acclimate' my lenses to the cold by leaving them in my car trunk for an hour or so before the shoot.
If there is snow on the ground, bring a bath towel. Kneeling in the snow can turn painfully cold very quickly, but a folded towel will cut most of the chill.
Bring a sled to cart your gear and/or clients through the snow. Along these same lines, have a good pair of snow boots for yourself.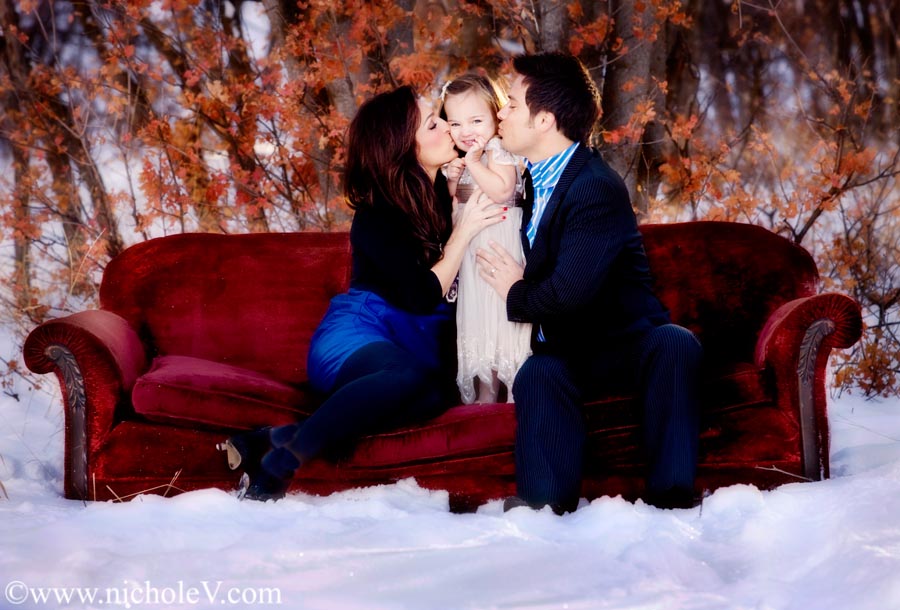 And the best reason of all for shooting in winter: after the chaos of fall, I finally have time to actually sit back and enjoy being a photographer again. Happy Shooting!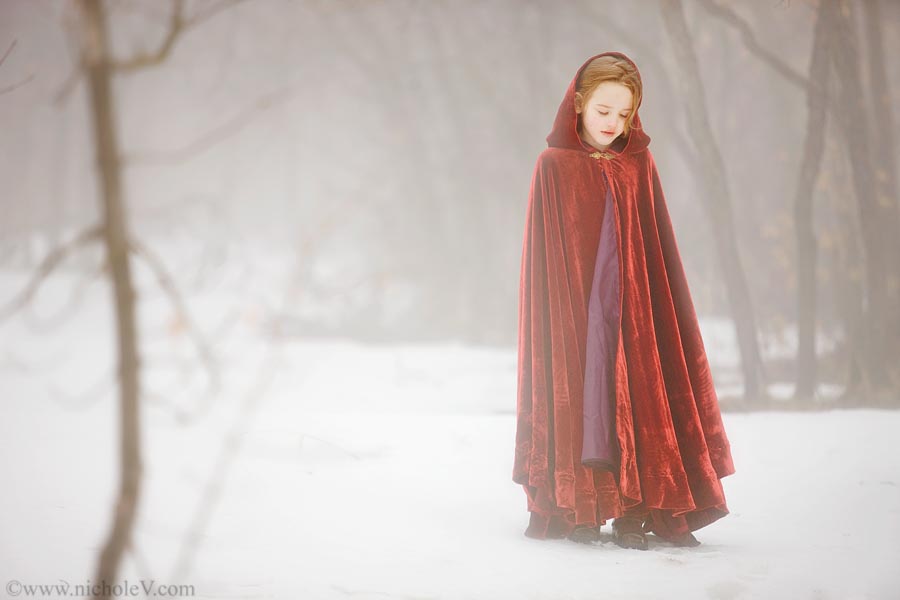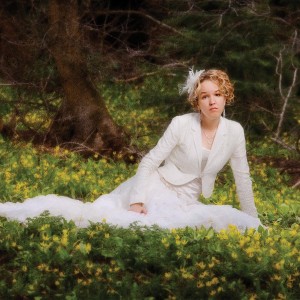 About the Artist: Based in Utah, USA, Nichole Van specializes in turning everyday life into art. Nichole loves expressing the unique beauty of every client, creating artistic images that make people gasp when they see them. Nichole has won numerous international awards, including portrait of the year from WPPI, as well as being a finalist for Grand Imaging Awards from PPA. She has also been featured in Rangefinder and Professional Photographermagazine, as well as numerous local and online publications. Nichole provides instruction to other professional photographers and has presented classes at WPPI's international convention, as well as IPPA. Nichole currently holds an Accolade of Photographic Mastery from WPPI.
Visit Nichole on her GALLERY | WEBSITE | FACEBOOK