We are excited to introduce Tiffany Farley to the Blog today.  Take a moment to learn more about her beautiful maternity and motherhood portraits, and be sure to visit her website. Thank you so much Tiffany for taking the time to share your work with us today!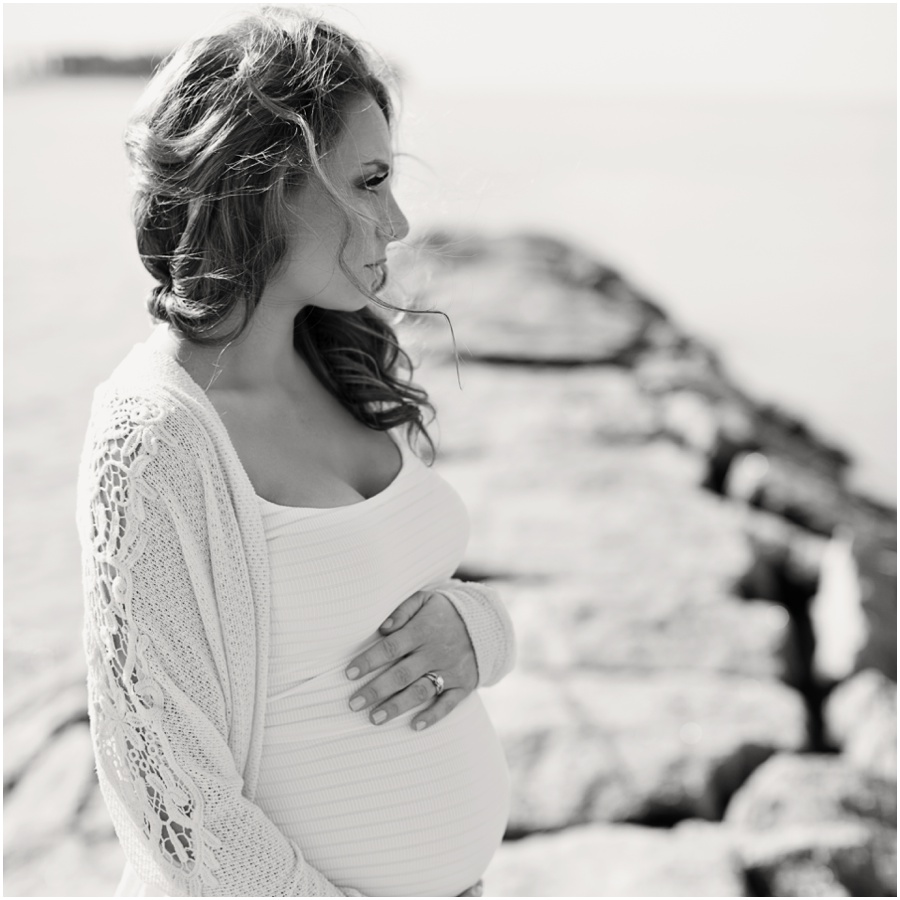 Where did your inspiration for photography begin?
I am afraid that I come with the common tale that I have always loved taking photographs- but I promise it's true! I began to fall in love with the camera when my High School offered a film photography elective. Photographing portraits has always been my favorite, especially the black and white. It remained a hobby over the years, and something I found myself really drawn to after college. My favorite online reads soon became different lifestyle photography blogs. I found myself so inspired by how photographers were capturing families outside of a traditional studio that I had known growing up. Giving myself permission to chase something I was so passionate about was one of the best decisions, and biggest steps of faith I have ever taken.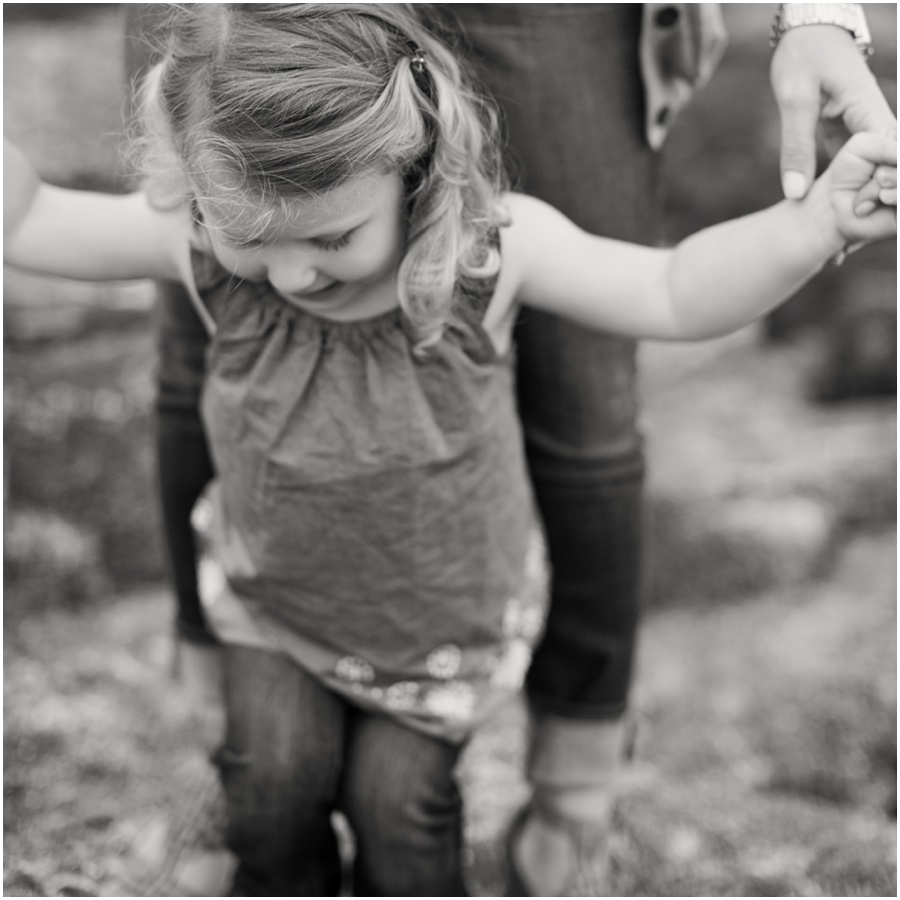 How would you describe your photography style?
My style of photography is very unique, intimate, and moving. The majority of my sessions are focused on the connection between just two, and most often related to motherhood. When someone looks at my work, I want them to FEEL something. I want that emotion to resonate deeply within them. I am drawn to what is classic and timeless, and keep in mind that my end goal is to provide art for my clients to pass down to next generations. This value becomes the decision maker behind how I direct a shoot, how I edit my work, and how I present my work to my clients after their session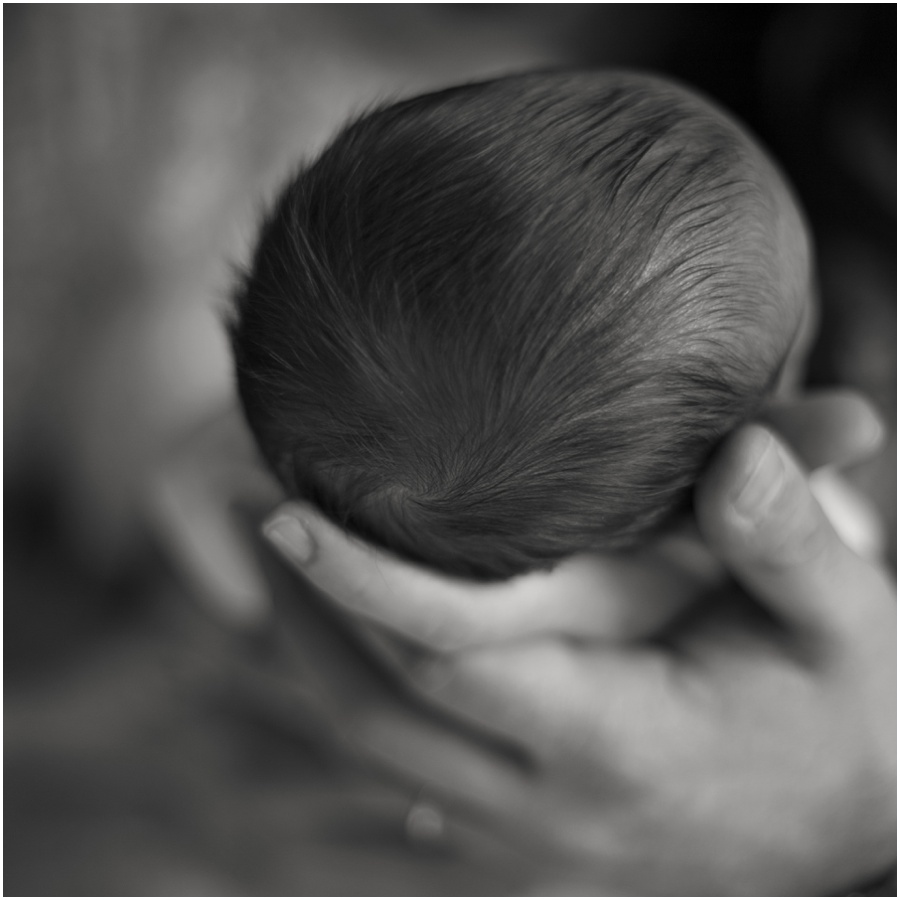 Did you study photography in school or are you self taught?
Outside of my High School Film Photography elective I am self-taught. I learned everything I needed to get started from photographer's blogs, and resources like Rock the Shot.
Do you shoot Canon or Nikon, and what is your favorite lens?
I'm a Canon girl, (although slowly learning on my Hasselblad) and my favorite lens is currently the 50mm 1:2L.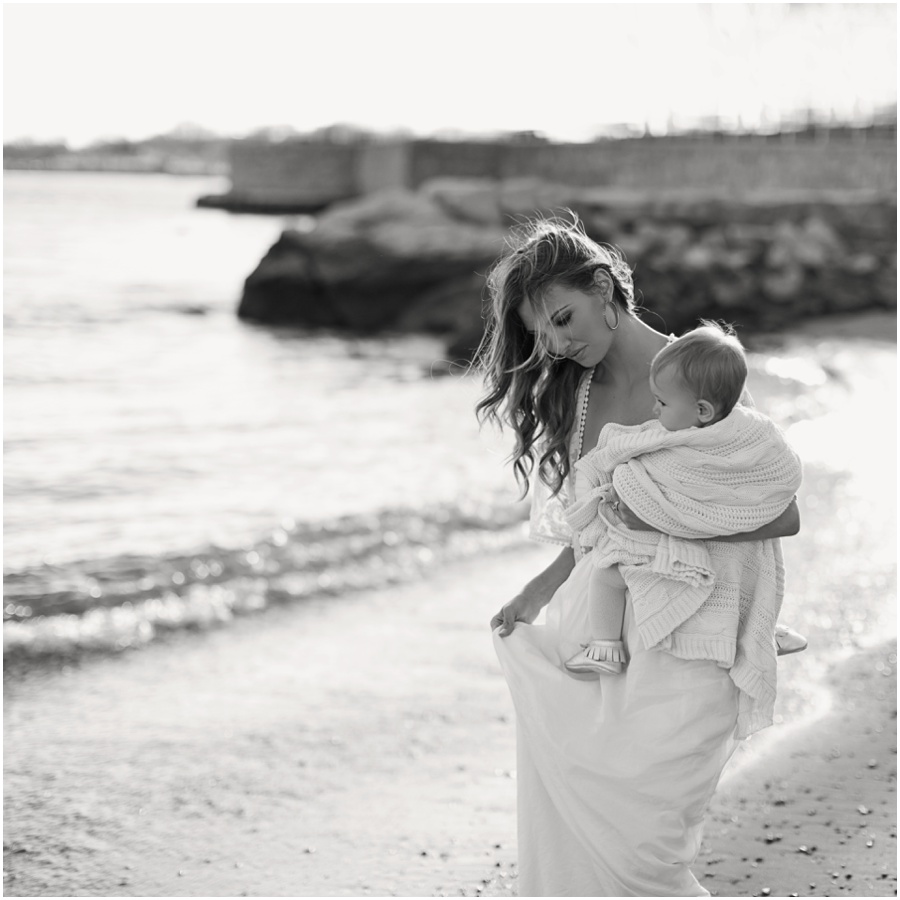 Do you have any tips for photographers on how to find the light?
I am very purposeful when scheduling the time of my shoots to photograph in light that suits my taste. My outdoor sessions are held in the very early morning, or the hour leading up to sunset. My indoor sessions are held during brighter times of the day and I always look for a clean window space to photograph my subjects near. I really love a soft directional light in my portraits, so I always move myself to an angle that helps create this. Sometimes all is takes is my stepping a little to the right or left to make a huge difference in the lighting of my subject.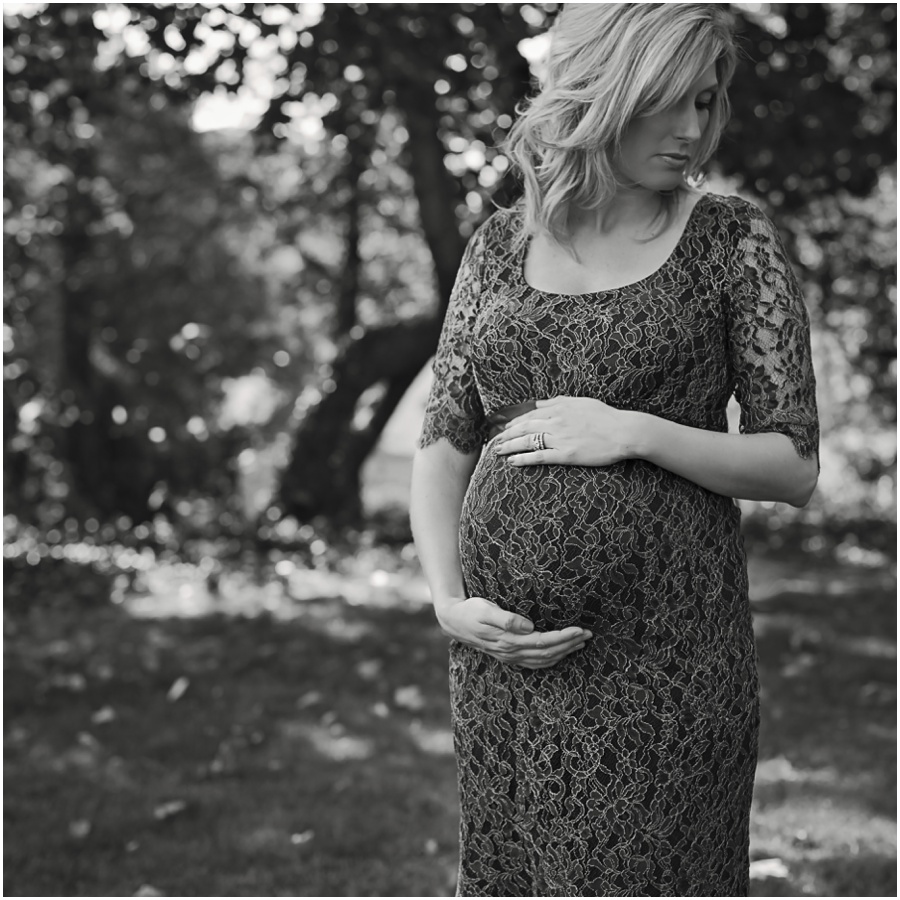 What is the most challenging thing about photographing maternity?
Photographing pregnancy is one of my favorite types of portraiture. I believe motherhood is so incredibly beautiful and deserves to be photographed as such. Although I do not photograph weddings, I would never photograph an expecting mother any differently than I would a bride. She deserves the same beauty and grace in her images, and when it comes to maternity sessions this is of the utmost importance to me.
I would say my biggest challenge has been communicating this idea that pregnancy deserves a place in Fine Art Portraiture; and above anything deserves to be photographed period. Many women have no desire to photograph this time, but I believe that with the right photographer they would never regret it.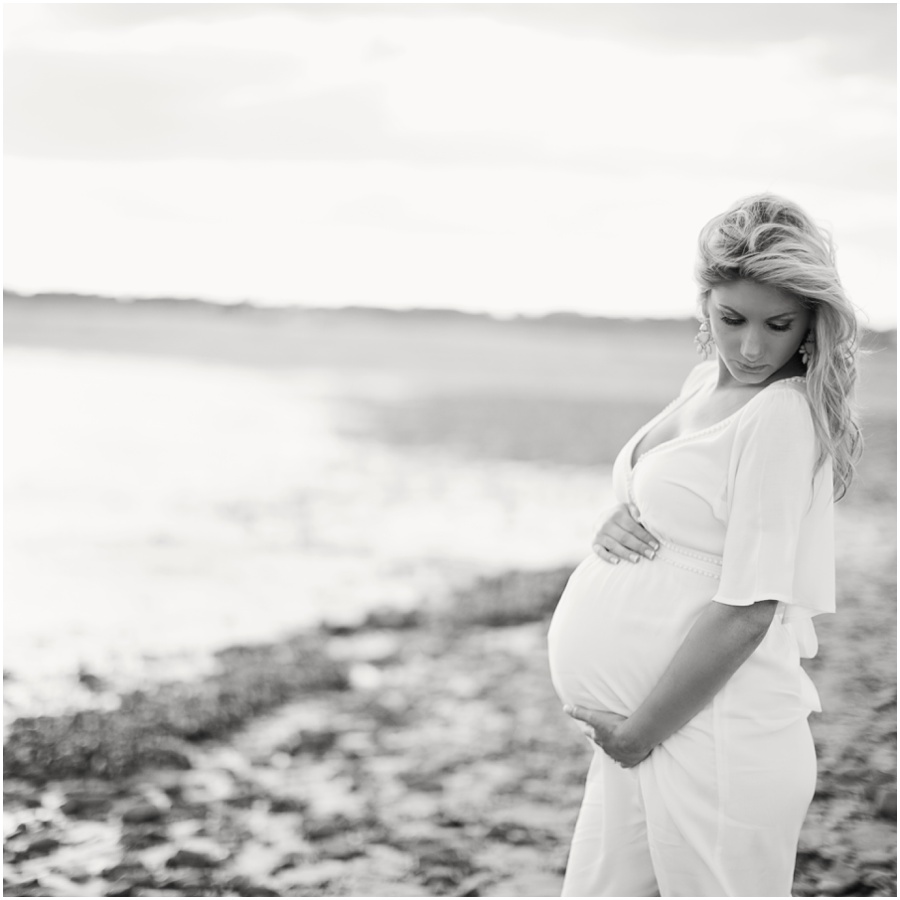 What is a good lesson you have learned this year in photography or in your business?
Oh I don't think I could limit that to one answer! I feel as though everyday I learn something new about how to be a better photographer or business owner- and I hope that never changes. Let me give you my top three.
The biggest lesson I have learned over the past year is the importance of only photographing what I am passionate about, and learning to say no to the rest. Specializing was the best decision I could have made for my business. It keeps me looking forward to every portrait shoot, and because I truly love what I am creating, I am a better photographer for that client.
The second lesson that I have learned is to repeatedly think about my ideal client. There was a time where my booking rate wasn't where I needed it to be. Instead of complaining about it, or looking at every other photographer's website with envy, I took a detailed look at my business and focused inwardly on what I could improve. This way when clients came my way I could be ready to book them and give them an amazing experience. So I took the time to create email folders before I had the emails to fill them, a workflow chart before I had the client's name to fill in, and creating a gorgeous welcome packet before I had the clients to send them to. I pictured my ideal mother to work with sitting down at her computer and pulling up my website. Was I speaking to her in the way I needed to as soon as she saw my home page? Was everything up to date? Was my portfolio my very best work and only what I wanted to photograph more of? When she booked me, was I adequately able to educate her about her portrait experience so that we had an incredible session? Are my products photographed beautifully so that clients will really see how special they are and want to invest in them for their home? Was I truly putting my best foot forward in every area of my business? This is a great visual exercise that I still use frequently when looking over my brand experience for my clients.
The third lesson I have learned is not have gear envy. As photographers we are in an industry where it is impossible to always have the latest equipment. There is always a new camera body, a new lens, and a new computer model that seems to be everyone's must have. If you try to keep up, you will always feel dissatisfied with what you have. Rock what you have and charge accordingly. The only lens I owned for the first 2 years of my business was a 50mm 1:4. Work with what you have until you outgrow it's capabilities.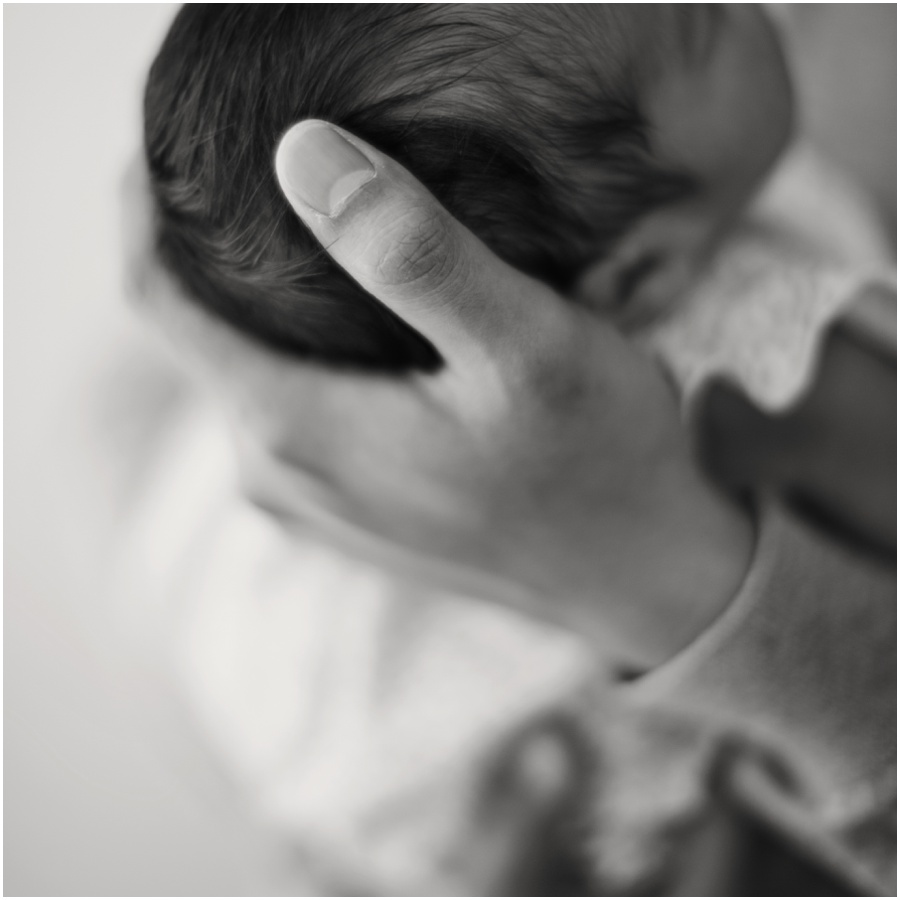 If you could encourage a new photographer in one area, what would it be?
When it comes to your brand, ask yourself "why" before investing in anything. I made so many mistakes as a new photographer, buying all the latest actions and templates thinking those purchases would automatically give me a great brand and website. I bought sample albums from companies simply because a popular photographer used them, and not because I really loved them or because they fit my budget. Mistakes like these set be back financially time and time again.
I have learned that a great brand and style comes from within, not something you can buy. It may be tempting to jump ahead and pick out your new packaging from popular Pinterest boards, but spending time thinking about who your ideal client is should be what is determining all of those decisions.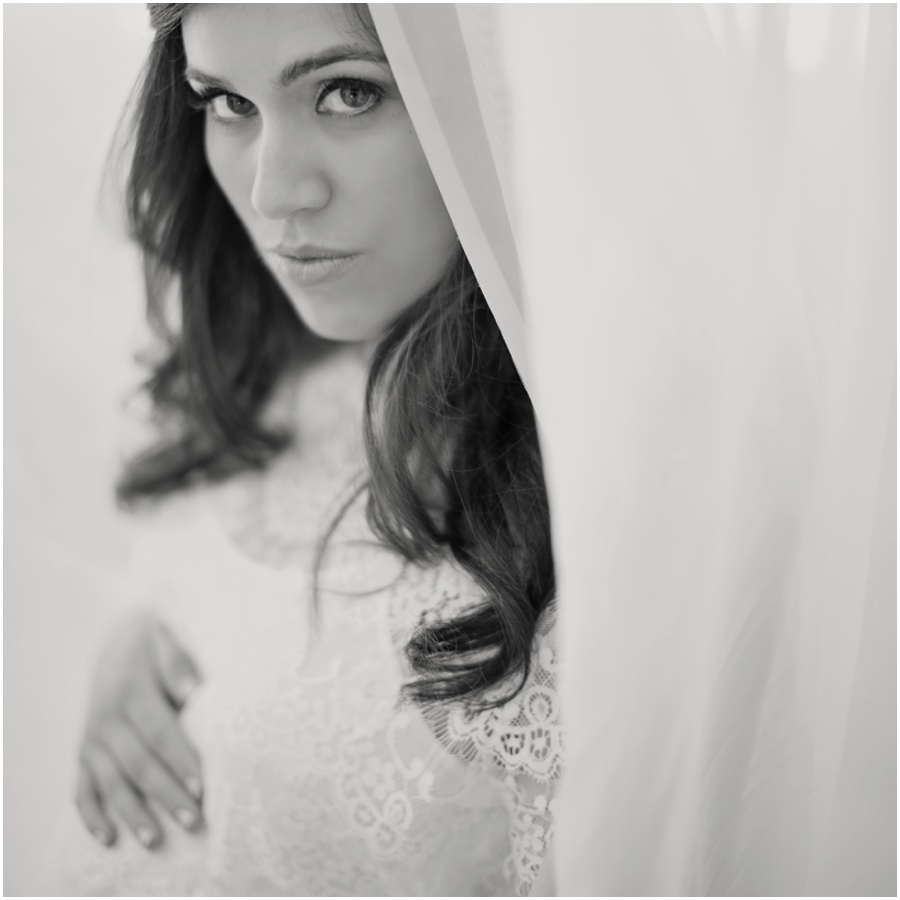 What do you love most about being a photographer?
Being a photographer allows me to live a life that I love. I have found a passion in photography and running a business that I never even knew was there. I am given opportunities to travel all across the country, and create tangible heirlooms for families. I have seen the joy and healing that photography can bring to hearts and it has truly changed my own life to be a part of that. I have met some of my best friends, and some of the most incredible people through the photography industry. I can truly say that I love my job!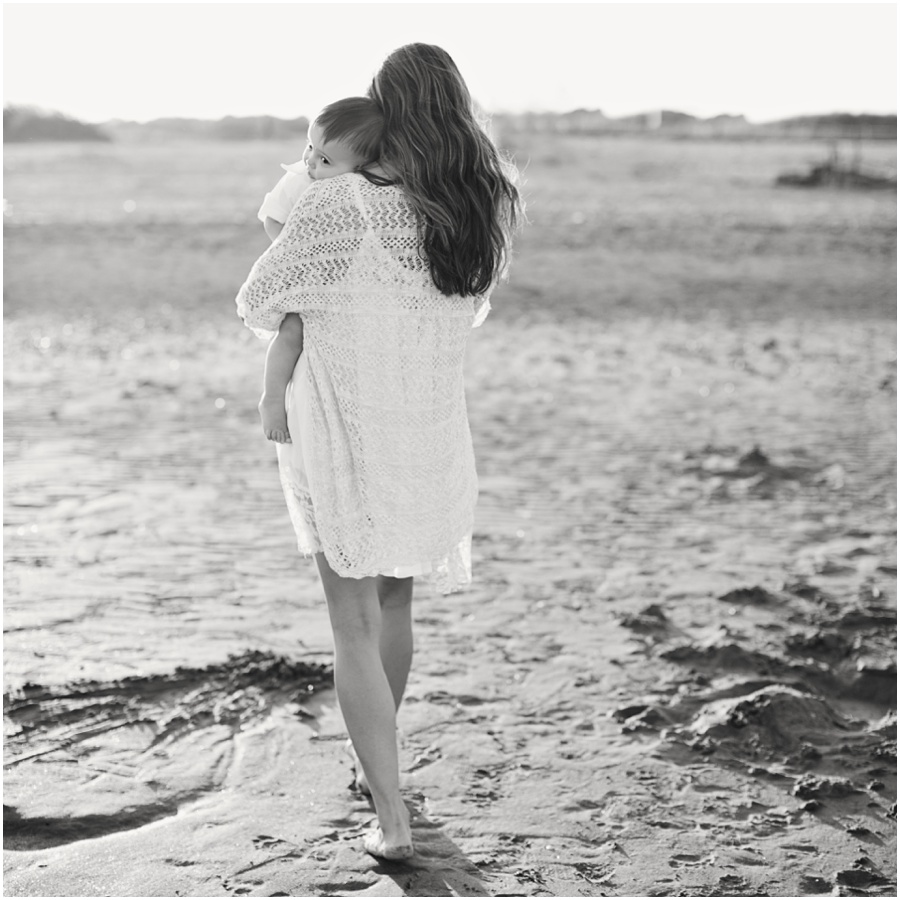 Where do you see yourself in 5 years?
I look forward to motherhood the most, and running a full-time, still successful photography business that will allow me to be home with my future children. I see myself traveling both in and out of the country, and leading unique workshops and teaching opportunities. I have a feeling the next 5 years are going to be my best yet!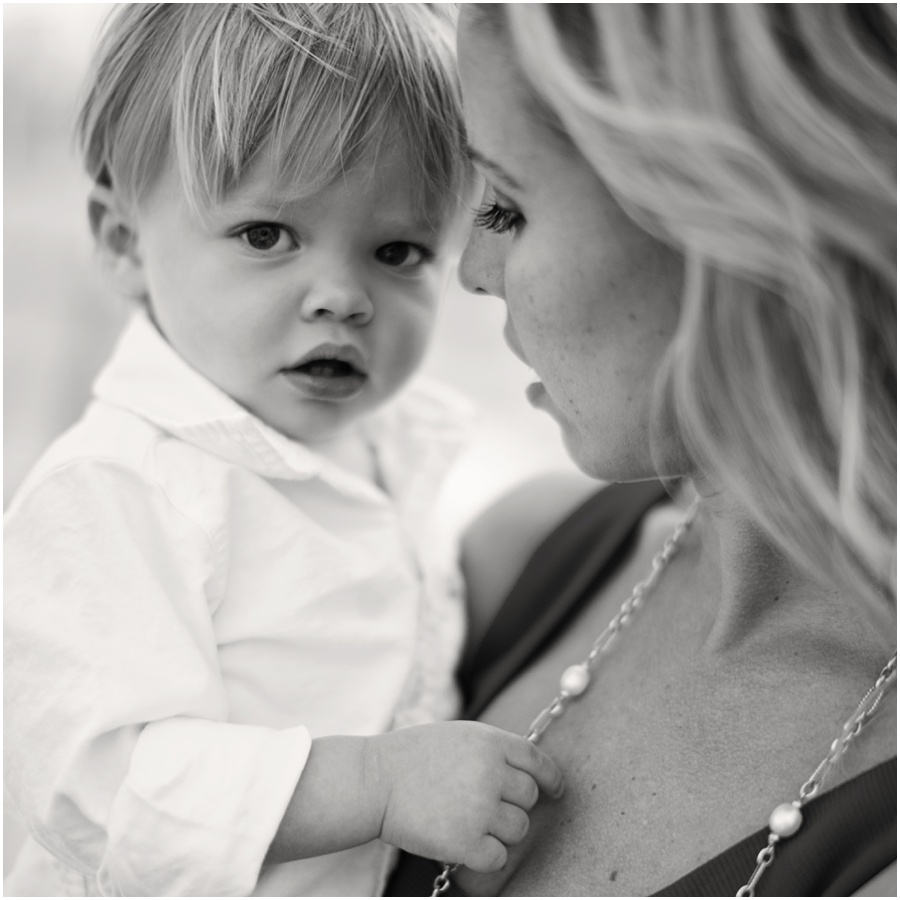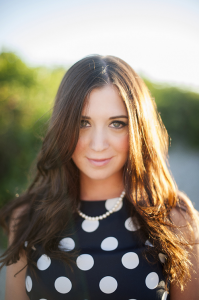 About the Artist: Tiffany Farley is a Fine Art portrait photographer with clients spreading across New England and beyond. A self-taught photographer, Tiffany launched her business in 2011 and has since carved her niche in the industry through "Connection Portraits," a unique specialization that focuses on the intimate connection that exists between just two. Currently located in New Haven, Connecticut as a live-in nanny of two, Tiffany is moving to Southern Maine this fall to pursue photography as her full time career. Tiffany is most passionate for photographing motherhood in all it's moving forms, and is the founder and curator of the recently launched Fount Collective, a quarterly print publication and submission blog for Fine Art Motherhood portraiture.
Visit Tiffany at her WEBSITE | FACEBOOK | INSTAGRAM |  TWITTER pages