We are so thrilled to welcome the amazingly talented Sasha Holloway to the Blog.  Take a moment to learn more about Sasha and visit her website BLEULIPS Photography.  Thanks so much Sasha for sharing your work with us today!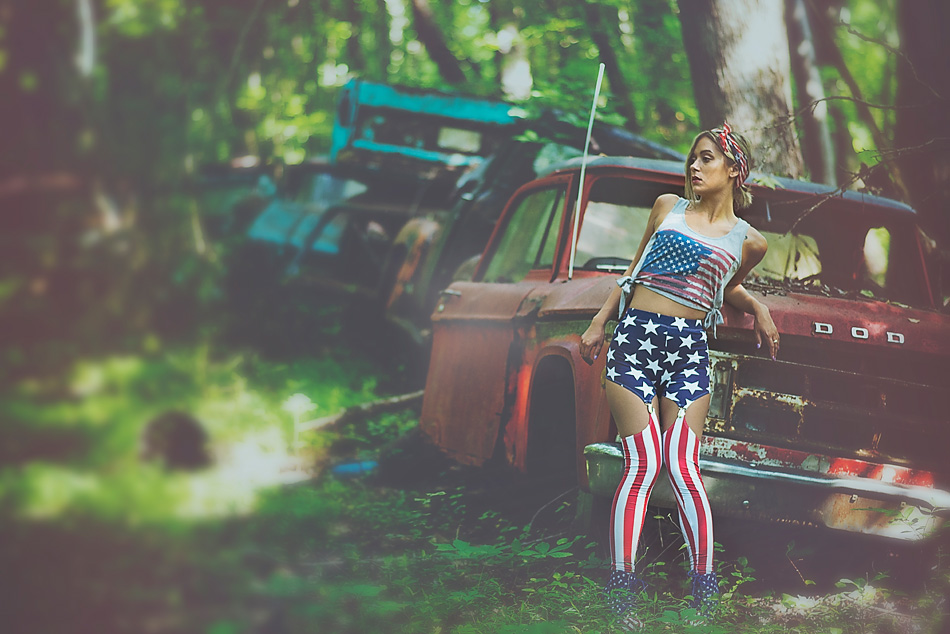 Where did your inspiration for photography begin?
My inspiration for photography begin when I was shooting film and street photography. I've traveled the world, literally. I'm a military brat that joined the military and so I've been to over 30 countries, lived in 7, and seen so much.  One thing I can say is just the anticipation of seeing the images come back developed is what excited me the most.  I'm a huge fan of street photography so that's where it all started for me.  I've only been shooting people for going on 5 years.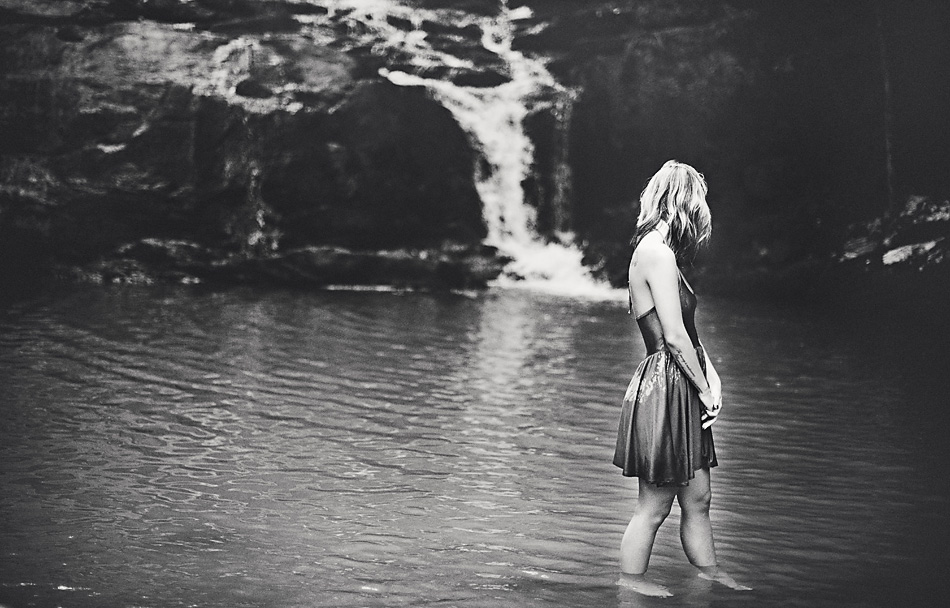 How would you describe your photography style?
I feel that hands down I'm an editorial style photographer with a vintage edge. I've always shot film, I didn't start my career with a DSLR so the matte/film look has always been my style, just different levels of it.  Now that I've become attached to the rich, deep, film look in my work it's just grown from there.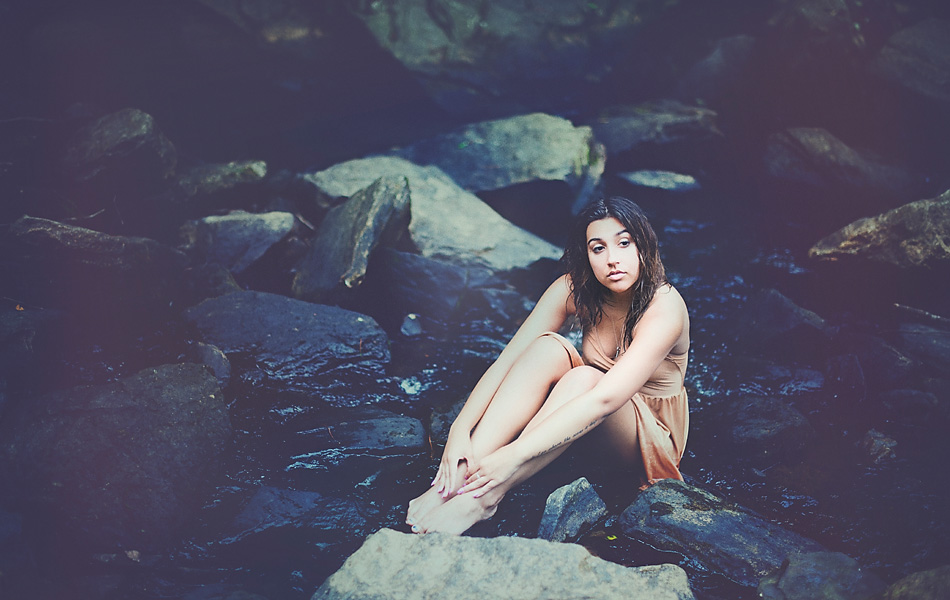 Did you study photography in school or are you self taught?
I'm self taught baby.  I invested and STILL invest in a lot of time teaching myself, attending workshops, and just making sure I understand my gear, and light.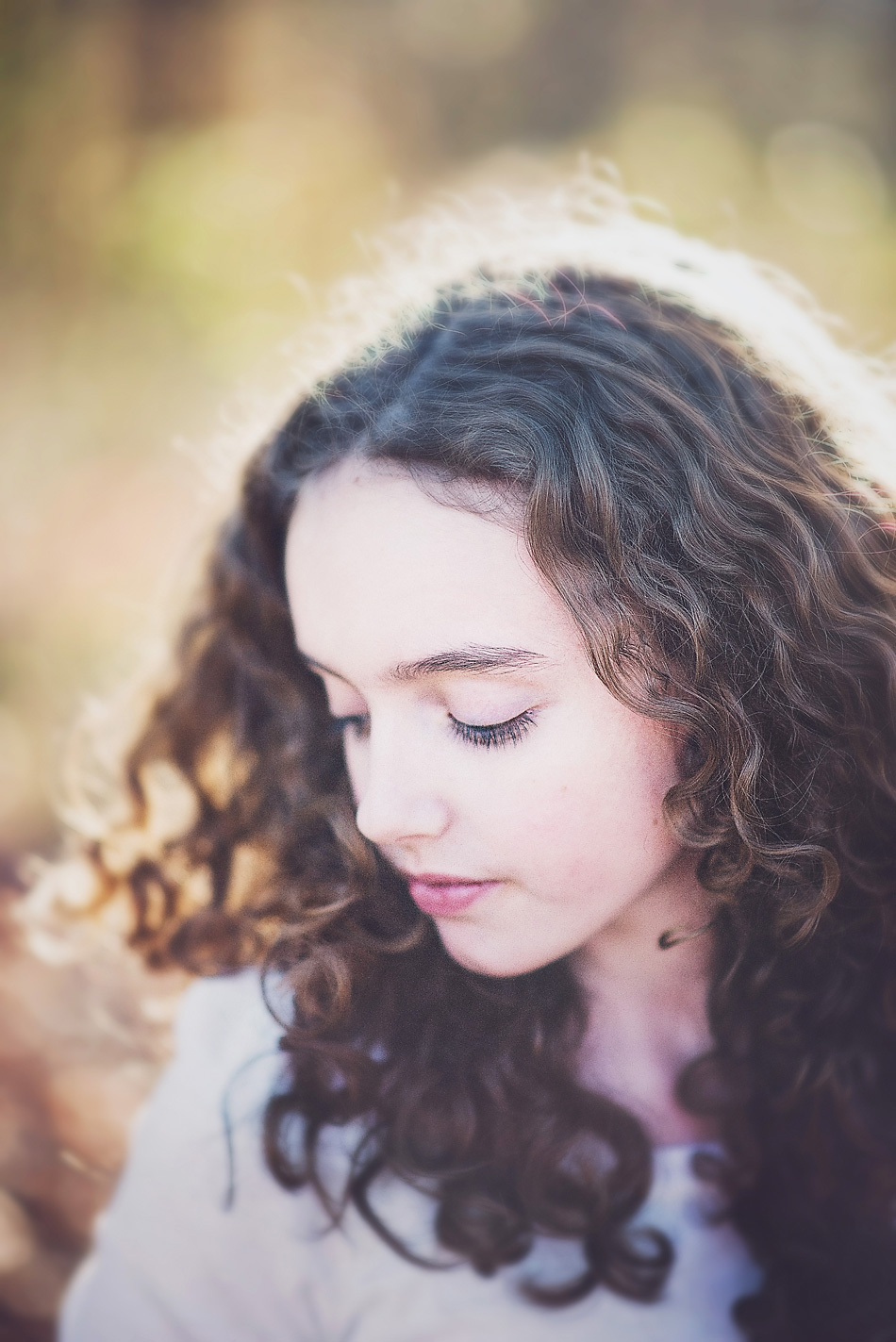 Do you shoot Canon or Nikon, and what is your favorite lens?
I'm a Nikonite baby!  Don't get me wrong I want to make the switch, Canon seems to just feel like butter between my fingertips, LOL.  My favorite lens hmm would have to be the 35 1.4, but the 85mm is on my body just the same.  They both fit my style of shooting.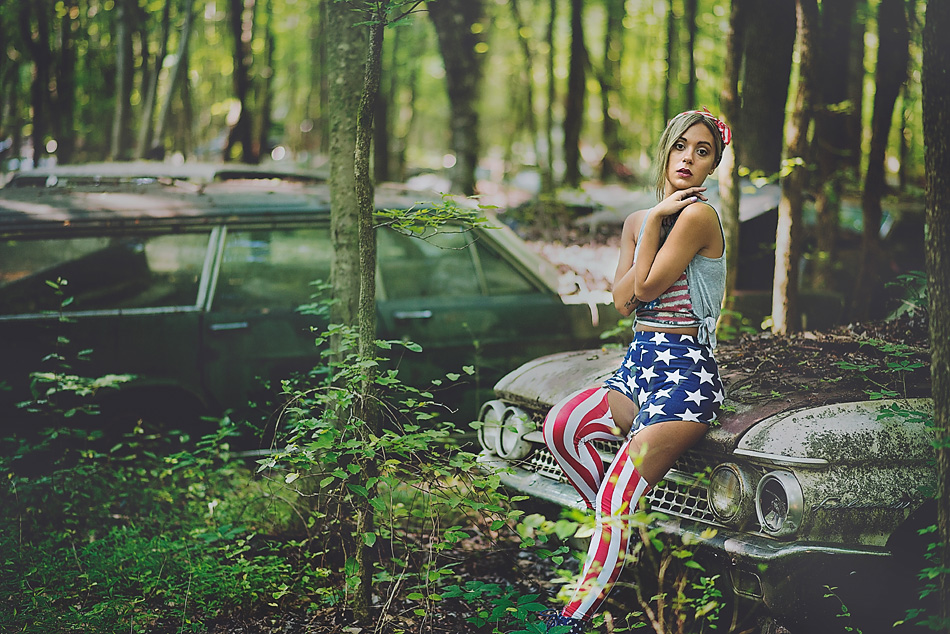 Do you have any tips for photographers on how to find the light?
I use light in so many ways when I'm on an on-location shoot.  I'm not going to give you a scientific equation or tell you to stand to the north of the mountain top, learn to shoot in ALL types of lighting hands down. Stop being afraid to get your booty cheeks outside in the sun.  Sometimes the sun can really be an amazing tool if used right, but you won't know that will you unless you get out there and PRACTICE.  Do not wait until you have a paid client to do so.
I will purposely shoot in full sun if I want depending on what mood I'm going for based on how my subject is styled.  My favorite light to look for when I shoot in alleys, lined streets, is the light that's peeking down from above and almost giving like a "leak" effect over the body. I'm used to shooting coming from the UK in that soft-box, moody, and creamy lighting. So it's a huge 360 shooting in GA where the sun is high for most of the day (unless I go out at 0700 or 1900 hours), before the sun sets.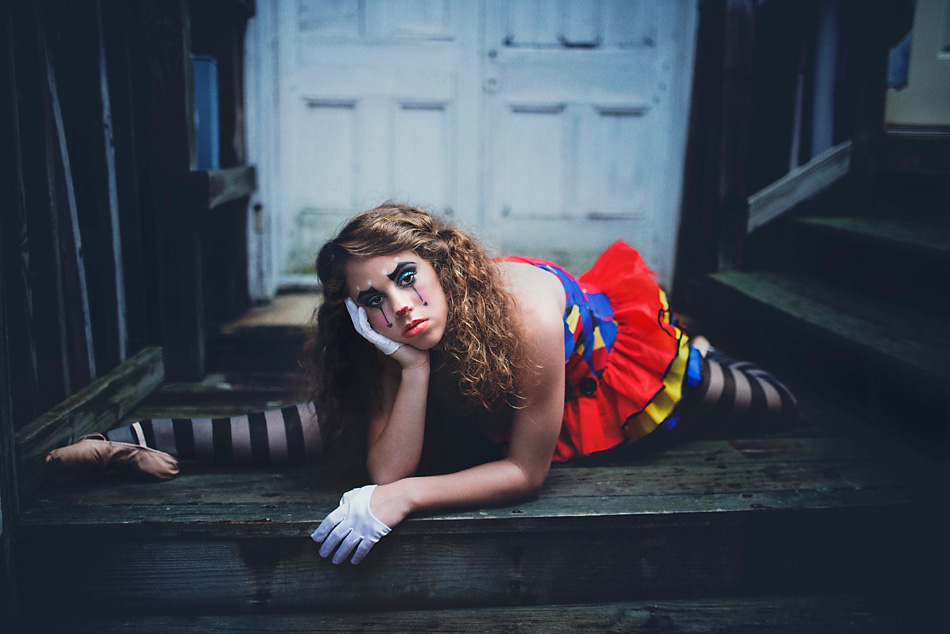 What is the most challenging thing about photographing tweens and teens?
I think the only thing that might be considered challenging is making sure they are comfortable and let's face it 10-19 year olds have so many issues they are battling through either silently, or acting out at times.  That's why I love this age group so much, because I know what it's like to be that child and that's probably why I find it pretty easy to work with them, or connect with them on their level.  I get them.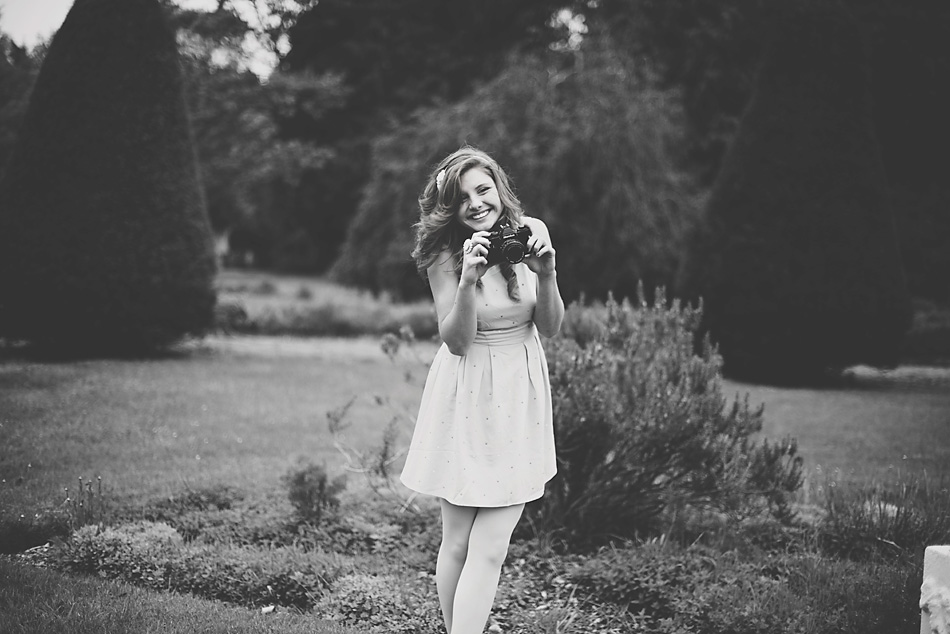 What is a good lesson you have learned this year in photography or in your business?
I've learned that it was a great idea to forward market, and I'm so glad that I did. I had to move my very successful and thriving business across the world, and that was really no easy feat to accomplish (regardless of how prepared I was).  It was a huge wake-up call for me to learn how to sit down, settle, prepare mentally, and then push forward.  I didn't fully give myself time to prepare, because once we closed on our home I was out there in the school marketing, looking for clients, and rushing to get started again. I felt like I needed to get a jump on things.  Instead things still took some time, I was networking as usual but it just wasn't at the pace I was used too.   So I think one thing I had to learn was PATIENCE this past year, something I don't have a lot of.  It will save you a lot of heartache and money.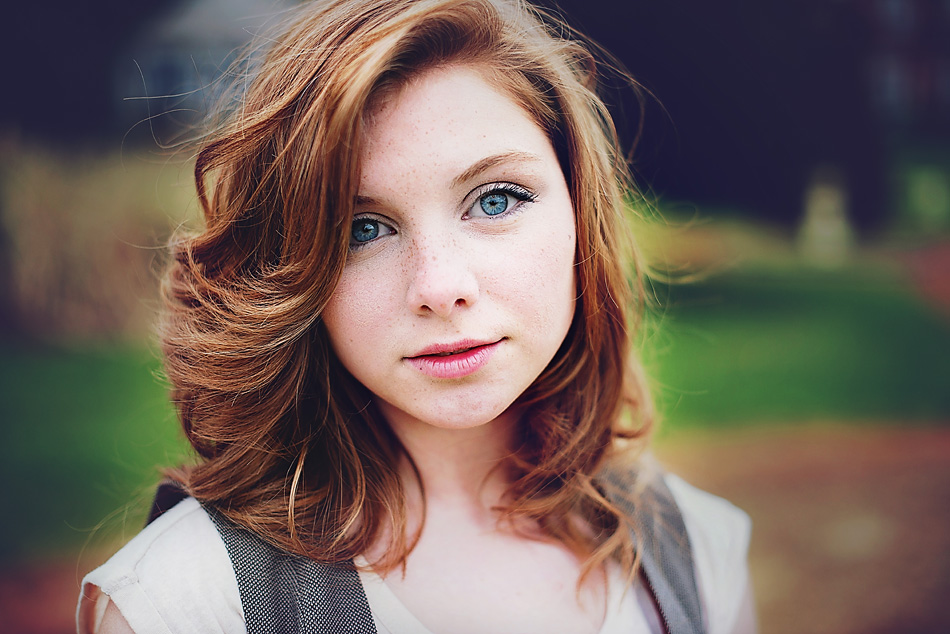 If you could encourage a new photographer in one area, what would it be?
I would encourage them to take chances, and to network.  Too many photographers are so caught up trying to replicate what others do behind the scenes, or throw on their snob hat and act as though they are "too good" to grab a cup of coffee. You're telling me that you can private message me on Facebook, accept my help in groups, but you can't hang out with me in person?  I don't get that what so ever. Photographers need to learn how to network, they need to learn that we are ALL here for the same reason and that is to have a successful, thriving business, and to build a loyal clientele.  Nobody has time to worry about what is going on behind their backs, but in this undercutting time in the world that's really all there is out there it seems.
So new business owners NETWORK your booty cheeks off, and don't let anyone make you feel like your ideas, and what you bring to the table are not good enough, it's GREAT enough for you to start right?  We can all learn something new by talking to different people, so don't be afraid to reach out, and if someone reaches out to you, don't be a snob and act like there is NOTHING a person can do for you, because sometimes it's great to have a cup of joe and talk shop, or just vent about life in general.  I have friends all over the world, because I learned how to network early on in my business and I'm grateful for it.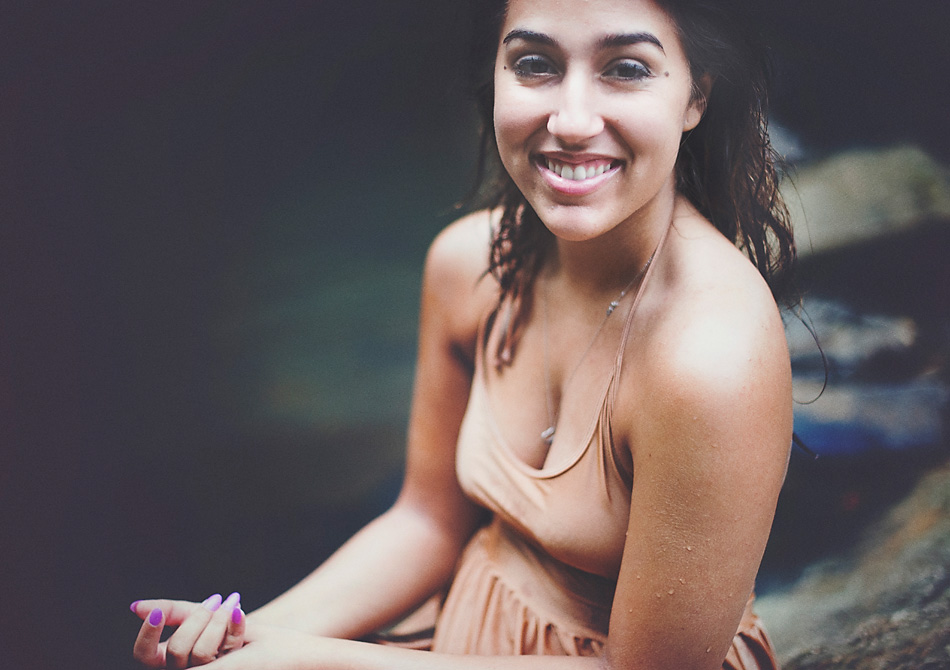 What do you love most about being a photographer?
I love changing young lives, I love making a grown woman cry and feel beautiful again, I love how it makes me feel as a woman and changes how I view myself at times, I need to learn to listen to the advice I give to these young people.  I just love doing what I do, no sappy crap going on over here, no politically correct response. I just FREAKING love it.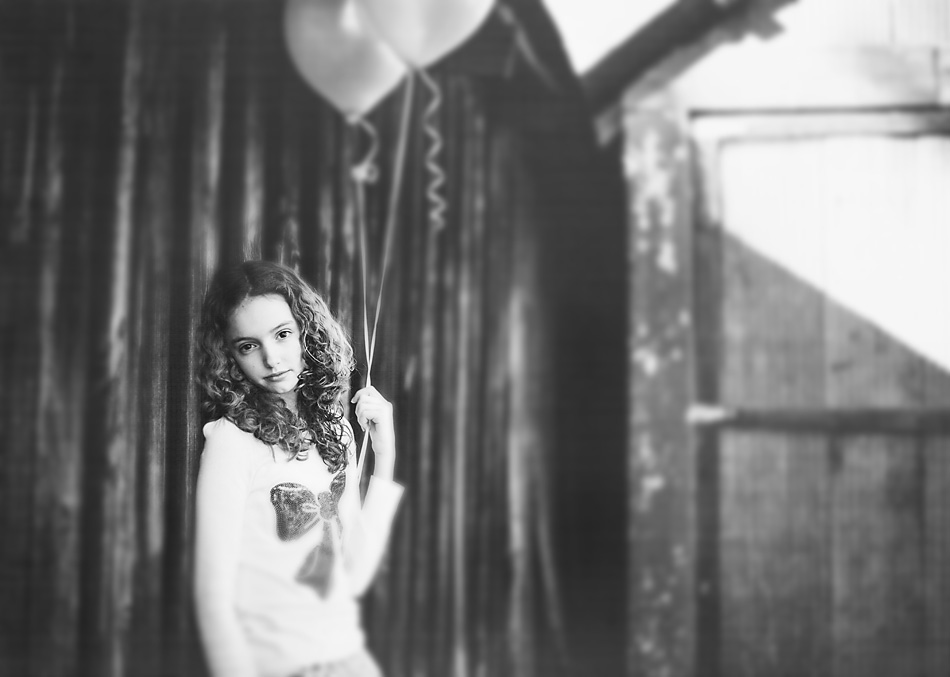 Where do you see yourself in 5 years?
Well the way that I grind, I have NO idea. I'm hoping to be further along in my career than where I am now, in 5 years it will be my 10th birthday for BLEULIPS so I'm hoping that I will be in W magazine like I dream, but more so importantly I hope my business is still thriving.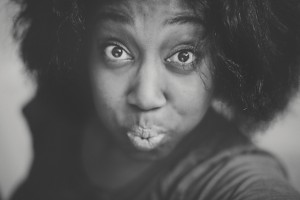 About Sasha:I am weird, funny, outgoing, opinionated, and very loving.  Okay cut the crap, I'm just a regular chick that rocked film, traveling the world, combat boots, paper, and now a digital camera.  I'm a USAF veteran, I've lived and traveled all over the world, and my love of photography really began as street photographer many, many years ago.  I was born and raised mostly overseas, I can speak multiple languages, and I have a very sassy mouth.  The love from my two beautiful boys, handsome hubby, and newly rescued pit-bull keeps me smiling and also on the edge of wanting to toss each one of them in a dumpster.  If I want to really stay sane I'll just crochet, color, listen to some music, or create more ideas that I'll probably never accomplish.
Visit Sasha at her WEBSITE | INSTAGRAM | FACEBOOK | TWITTER | PINTEREST | FLICKR pages here