by Guest Contributor Hunter McRae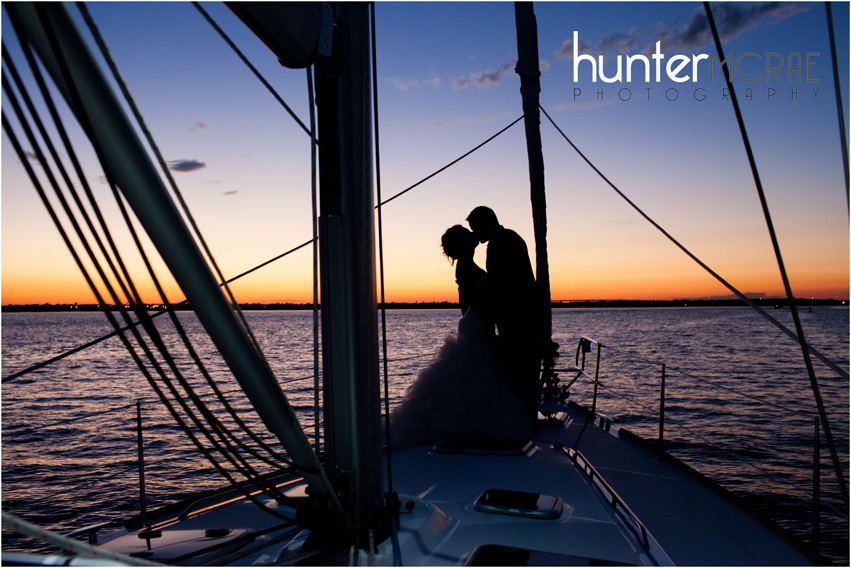 Any wedding and portrait photographer can tell you: there are times when the day's light is running out, but you still need to squeeze one more dramatic shot out of the session. Silhouettes are the perfect solution.
Silhouettes are when your subject appears as a dark shape in front of a bright background, and can be an excellent way to add drama or a bit of mystery to a scene. It's a fairly simple technique and really, it's all about being in the right place at the right time with the right gear and knowledge of how to use it.
Whether you are squeaking out one last shot with the remaining light of the evening or you want to know how to convey drama any time of day, here are a few things I have learned to help capture the perfect silhouette: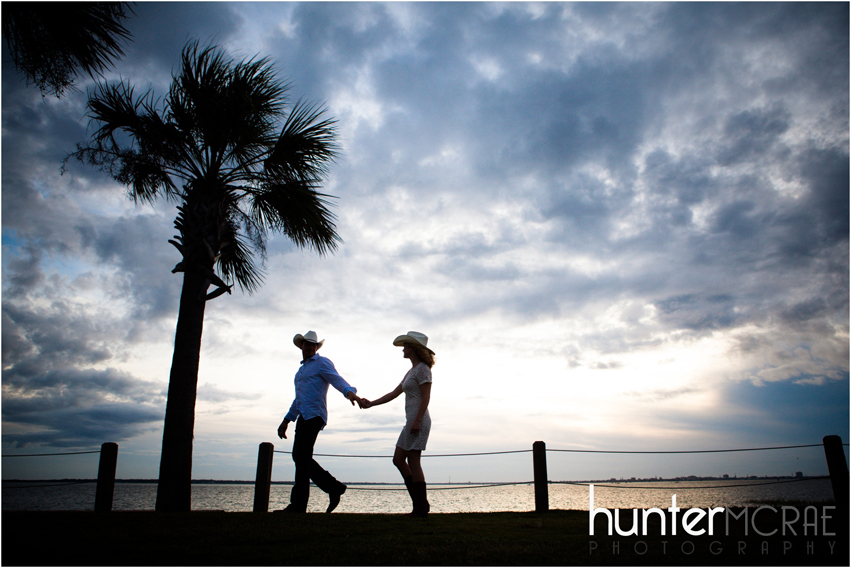 Choosing Your Subject and Positioning
You want your subject to be fairly simple and easily recognizable in shape. When working with people, it's usually best to have them turn to the side so you can see their profile and the viewer can recognize features such as the face or a pregnant belly.
When photographing couples, it's romantic to have them kissing (but not if they turn into one giant blob). Be aware that when two figures come together in a silhouette, "the blob" can often happen, so you want to make sure there is just enough space between the two people to show each person's individual features. I like to capture couples in the moments just before their lips touch, or as their foreheads barely press together. Walking, holding hands while looking at each other, a dip, or a twirl are always fun, too!
What really makes a silhouette stand out is the light and framing. When preparing for a shoot, think of locations that will present a good silhouette opportunity when the light is right. You'll want to place your subject in front of a wide-open, brightly lit background. Ideally, the brightest source of light is going to be directly behind your subject.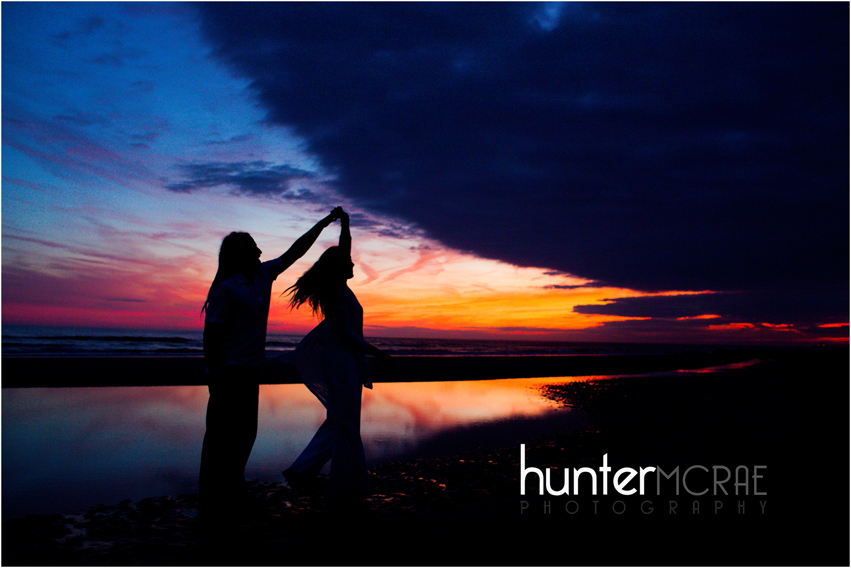 Look for the Light
The best times of day to capture a silhouette are just before sunrise or around sunset. The light at these times will create a situation where your subject is strongly backlit and there will be contrast between the sky and your subject. You want to make sure that your subjects don't have much light bouncing on the front of them and that the brightest light source is directly behind. You may get lucky with fabulous clouds and beautiful rich colors in the sky, which will add even more interest to the image.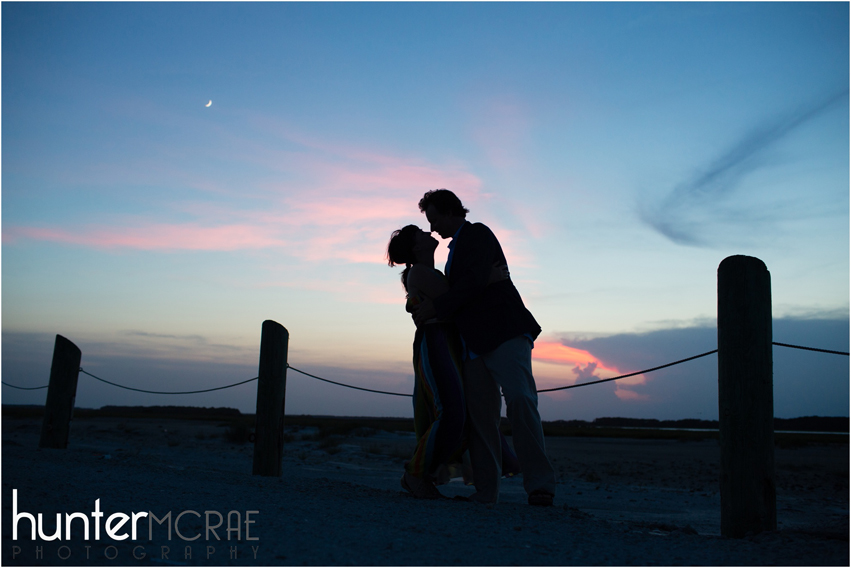 Camera Settings
For silhouettes, open yourself up to breaking the 'lighting rules.' Instead of exposing correctly for the light on your subject's face in the foreground, like usual, you're going to need to expose correctly for the light in the background. You will need a camera that allows you to change the aperture, ISO and shutter speed. Shoot in manual mode and underexpose the shot just slightly. Shooting manually allows you to control these settings to achieve the look you want.
When possible, use a small aperture (high number) so that your subject and the majority of anything else showing in the image will be in focus. You want a large depth of field. Try not to go lower than f/8, however. If you are using a larger aperture, ensure that your subject is in focus — that's absolutely critical for silhouette shots.
Start with your ISO low for the best quality but increase as needed and as light decreases when the sun goes down.
And lastly, set your shutter speed to match the exposure you're aiming for. In general, you will need to use a tripod if the shutter speed is slower than the length of the lens you are using. Otherwise, your picture will be blurry with camera shake.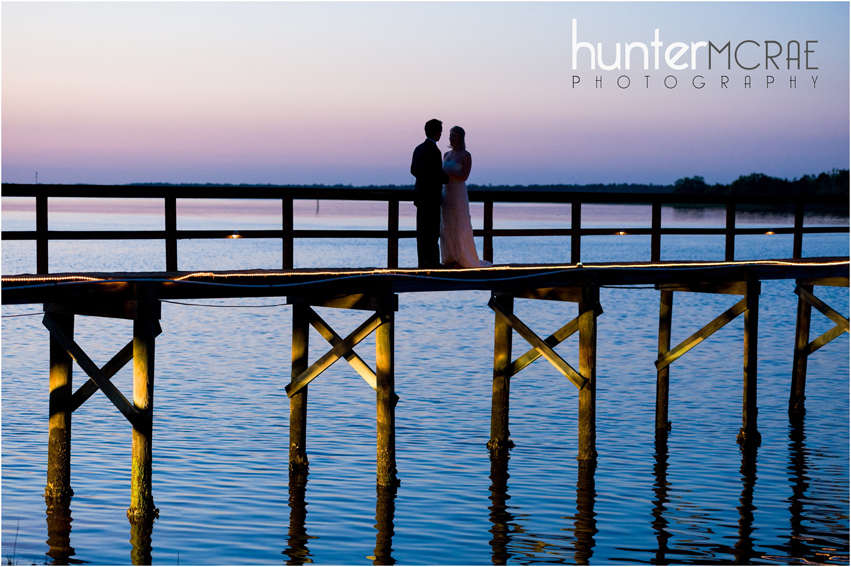 Selecting Your Gear
As mentioned earlier, you need a camera that shoots manually so that you can control your aperture, ISO, and shutter speed. You can capture silhouettes with just about any lens, but it helps to have a fixed low-light lens such as a 50mm f/1.2 or a 35mm f/1.4. These lenses will help you capture light even when your eye barely sees it anymore, but be aware that when you use the larger aperture (smaller number) you risk your subject being out of focus. You'll lose depth of field, so do everything you can to try and make sure your subject stays sharp.
If your camera has an on-camera flash, turn it off. Additionally, it'll be handy to carry a tripod with you in case you need to dial down your shutter speed as you lose light for the shot.
Post Processing
It's always best to try and get your shot right in camera, but there are ways to enhance a near-perfect image. I usually add 'pop' to a shot by darkening the blacks, brightening the lights, adding some contrast, and using just a hint of saturation.
If you didn't have enough light to work with, or if your settings were off, you can also brighten the entire image completely.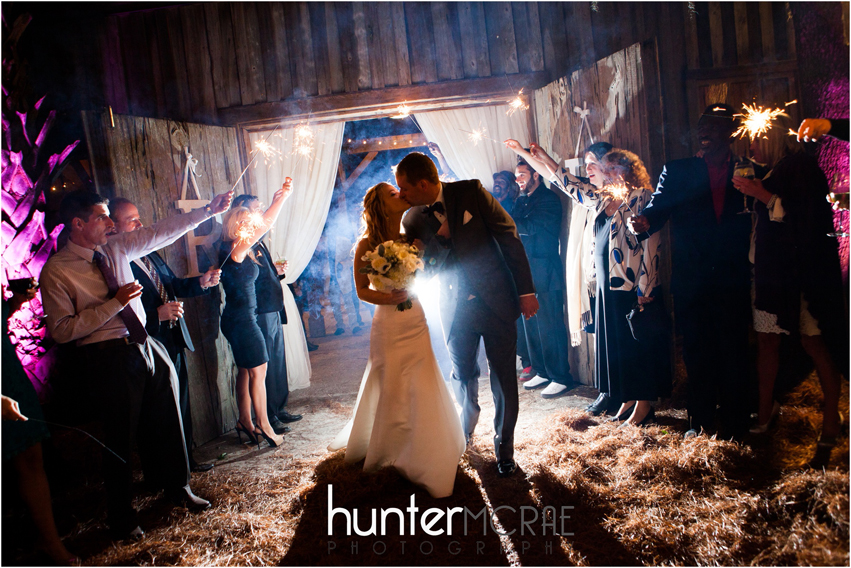 Using an Off-Camera Remote Flash
Lastly, there are times when it's just impossible to place your subject above the horizon line and use a bright sky as the backdrop. Fortunately, there is another way to create a silhouette. You need an assistant or a light stand and an off-camera flash with a remote trigger. I use Canon Speedlites and Pocket Wizards. Have your assistant hold the flash behind your subject or place your light stand directly behind your subject, and fire away. This technique creates a beautiful rim light behind your subject, separating them from the dark background. This technique is fun and creative. With the right tools and just the right amount of practice you'll be on your way!
These are just my suggestions and there are no cut-and-dry rules to capturing a perfect silhouette image. Practice and experiment and take your camera everywhere! The beauty of using digital cameras is that you can take as many pictures as you need to get it right. Don't be afraid to experiment and shoot a lot! I'd love to see some of your great silhouettes!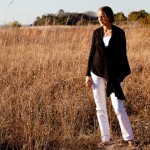 About the Artist: Hunter McRae is an award-winning photojournalist and wedding photographer based in Charleston, S.C. She has been featured in the New York Times and Weddings Unveiled and is a frequent blogger for BorrowLenses.com.
Visit Hunter at her WEBSITE | FACEBOOK pages today!