We are so excited to welcome the amazing Megan Alisa Photography to the Blog. Learn more about Megan's creative custom portraiture and editorial fashion photography in our Photographer Spotlight, then visit her at her website.
The best news… Megan will be featured as our "Celebrity Mentor" in the Pretty Forum for the entire month of January so come on over and ask her anything you like. Thank you so much Megan for sharing your work with us today!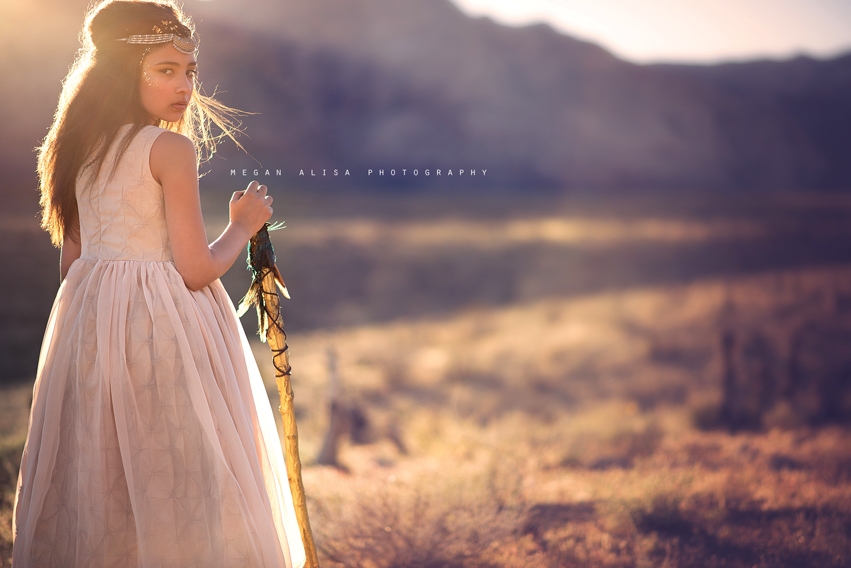 Where did your inspiration for photography begin?
I have never really sat down and thought about it before. I have always loved art and beauty. I started with taking photos of my first child in 2006, on auto with bad white balance, blurry and loved them anyway because I didn't know the difference. I look back at those photos now and cringe a bit but I have to look passed all the technical errors I see now and just see the love and beauty of my children instead.
I think photography really started fascinating me when I first saw photos from Florabella and Paint the Moon and discovered actions and how you could make photos much more fun and colorful in photoshop back when my oldest was a toddler. I never really thought much about that aspect of photography until then.
After that, I bought my first prime lens – 35 1.8g and put my mode on aperture priority mode and went for it. I loved the difference between a prime and the kit lens. Back then I had a Nikon D3000, which is a cropped sensor so the 35 different came in handy. I didn't make myself learn manual mode until I decided I wanted to attempt to do this as a profession. So I forced myself to learn and practiced practiced practiced until it was in me and apart of me, to the point where I didn't really have to think about what I was doing when I was changing settings. I suppose I am going beyond inspiration for photography at this point though. 🙂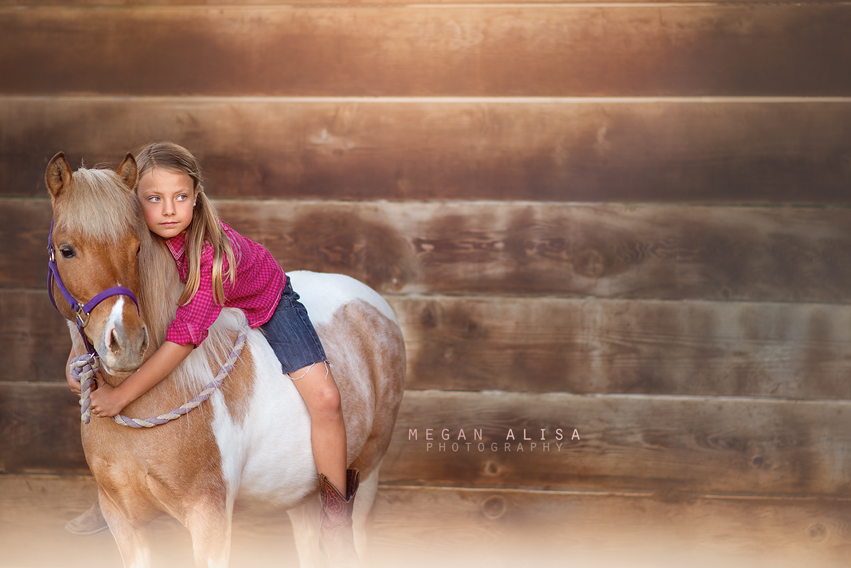 How would you describe your photography style?
I often wonder how to describe my style. I feel like it is a mix of different kinds of photography. I think I would say it is a mix of fine art, editorial, lifestyle and portraiture. It is whimsical, colorful, and hopefully, mood provoking.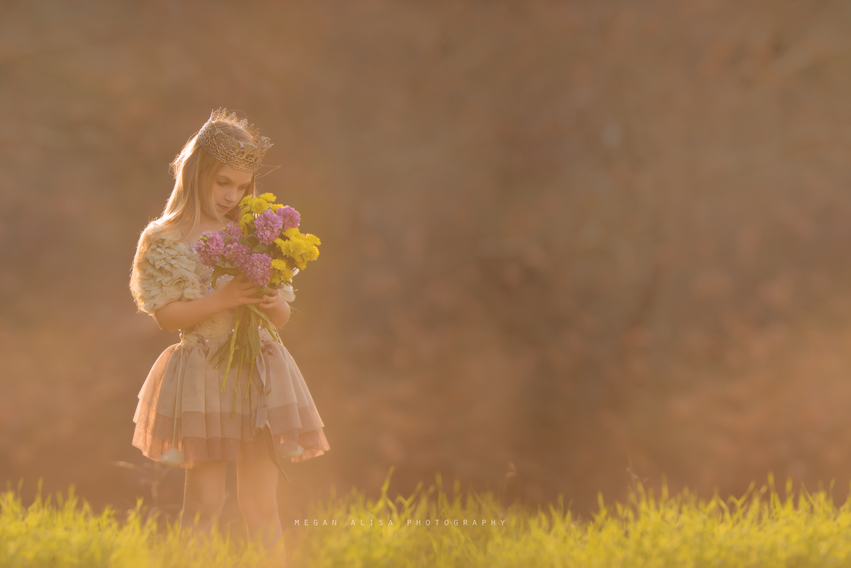 Did you study photography in school or are you self taught?
I never went to photography school. I am all self taught when it comes to the technical aspects of photography. I am still learning and a student of life.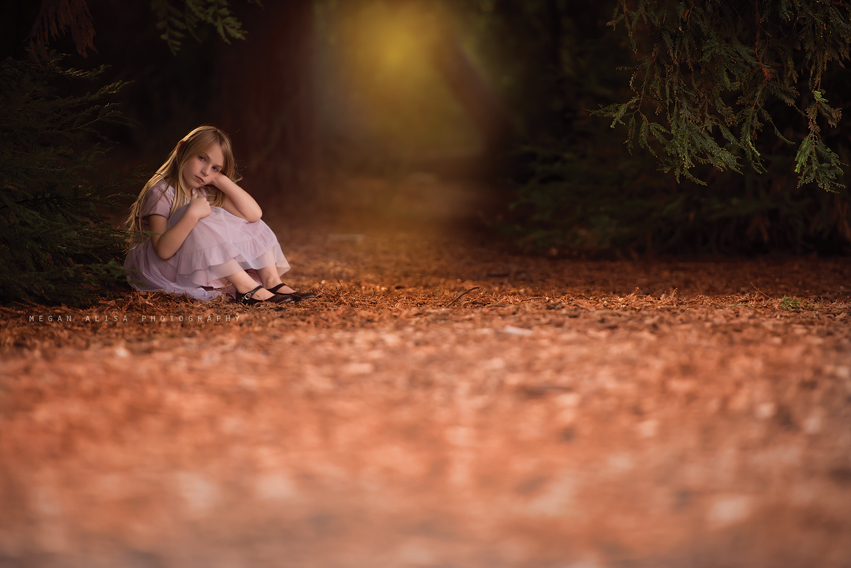 What camera do you shoot with and what is your favorite lens?
I shoot with a Nikon D800 currently and I love to shoot with my Nikkor 24-70 2.8g, Nikkor 85 1.8g, Nikkor 70-200 2.8g and LensBaby Edge 80. I cannot stick to just one lens. I am a multi-lens lover kind of gal.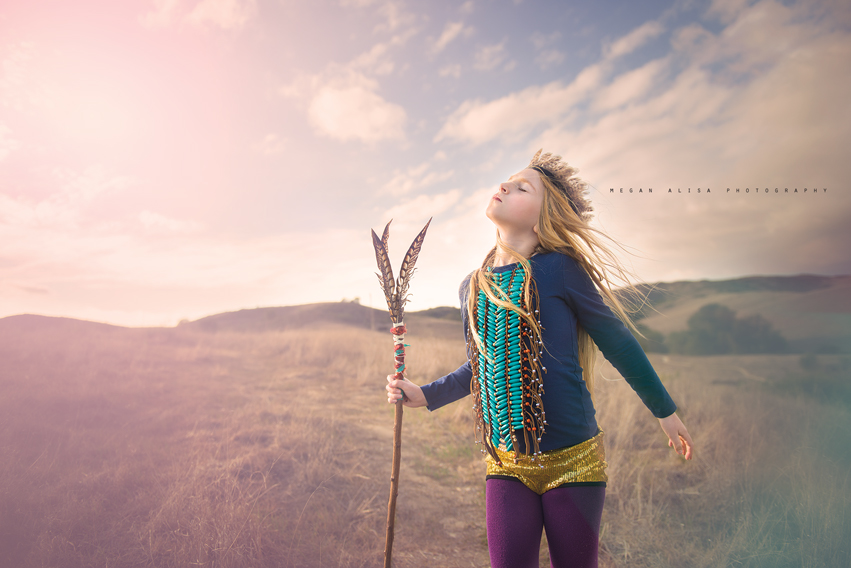 Do you have any tips for photographers on how to find the light?
I think I would tell other photographers do not be afraid of the light. Seek it out. Experiment with it. See what works and what doesn't work for you. Move from side to side as you are taking your photos and see what is happening in camera with the light. Turn your subject until you feel the light works with them. Experiment with the mood the light brings. Just try and do not be afraid of failing.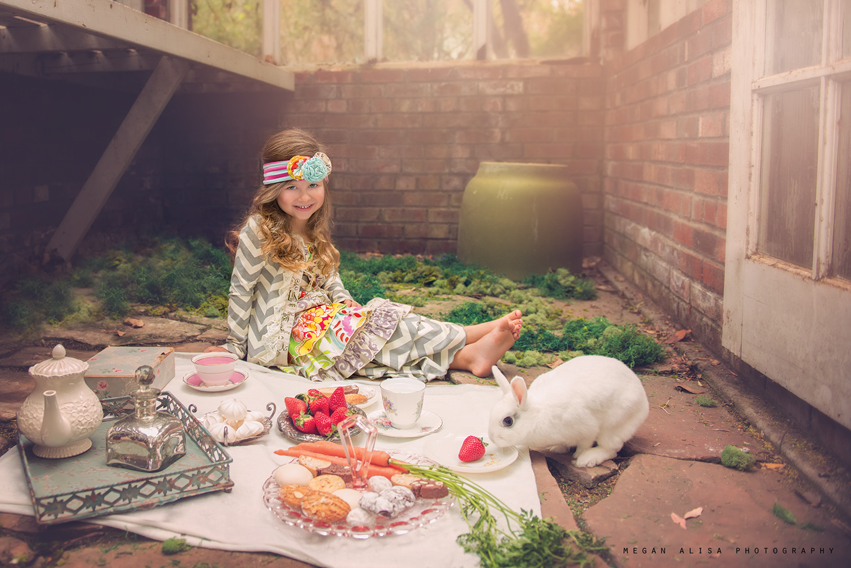 What is your favorite subject to photograph and why?
I love photographing children. I feel like I have a special kinship with them. I am not sure why but I just love finding the magic of childhood. I also love capturing the love of children and their families together.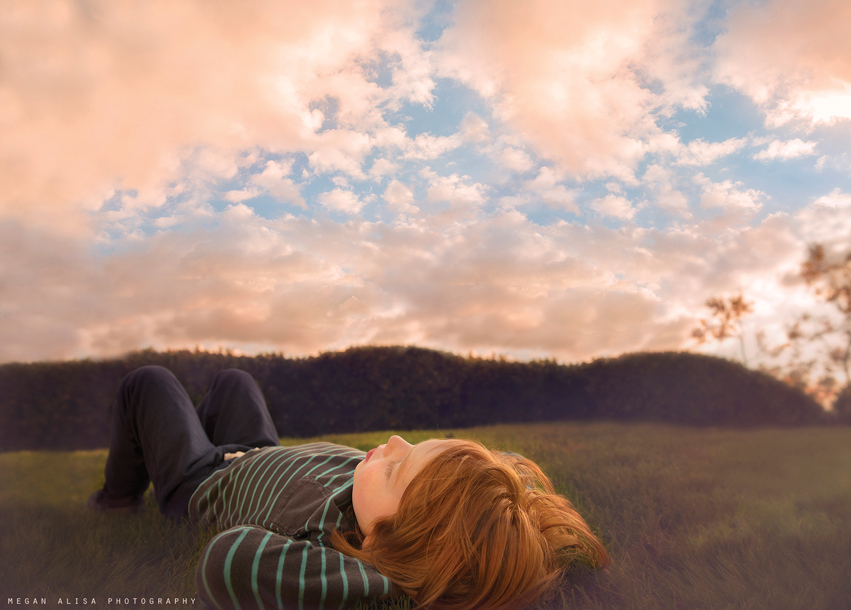 What is a good lesson you have learned this year in photography or in your business?
Only take on what you actually have time for and put your family first.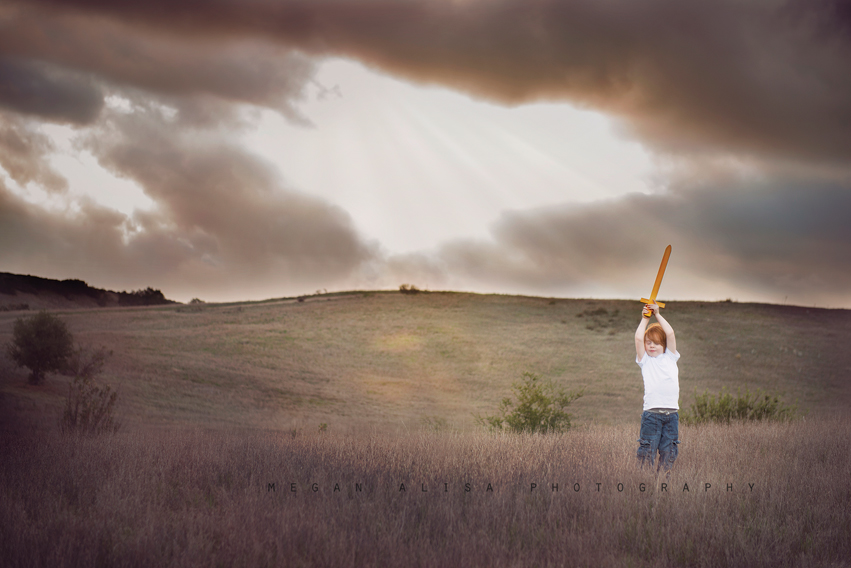 If you could encourage a new photographer in one area, what would it be?
I would encourage a new photographer to experiment with finding their own style and with really going for it. Do not be swayed by what is popular right now if that isn't what you are interested in doing. Find your own voice in photography and do not be afraid to tell people no if you are not interested in doing weddings, parties, etc. I knew from the beginning what I wanted to photograph and what I didn't and felt fine telling people that I do not do x y z and I think it really helped me feel good about what I was doing.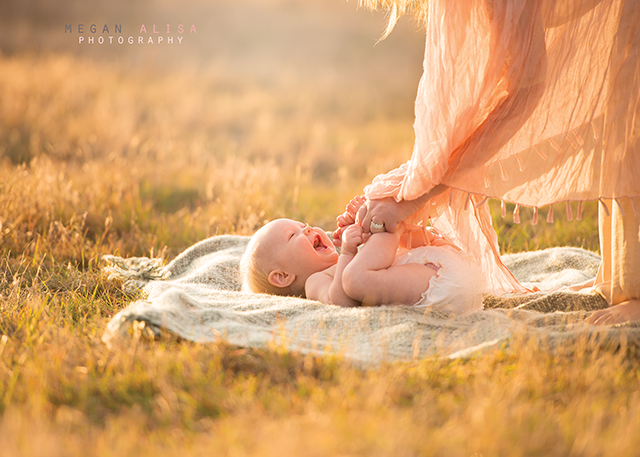 What do you love most about being a photographer?
I love every aspect of photography, from thinking up the concept, to picking out all of the styling and props, to actually taking the photos and then the editing process. I love it all. I also love the relationships I have made with clients as well as other photographers.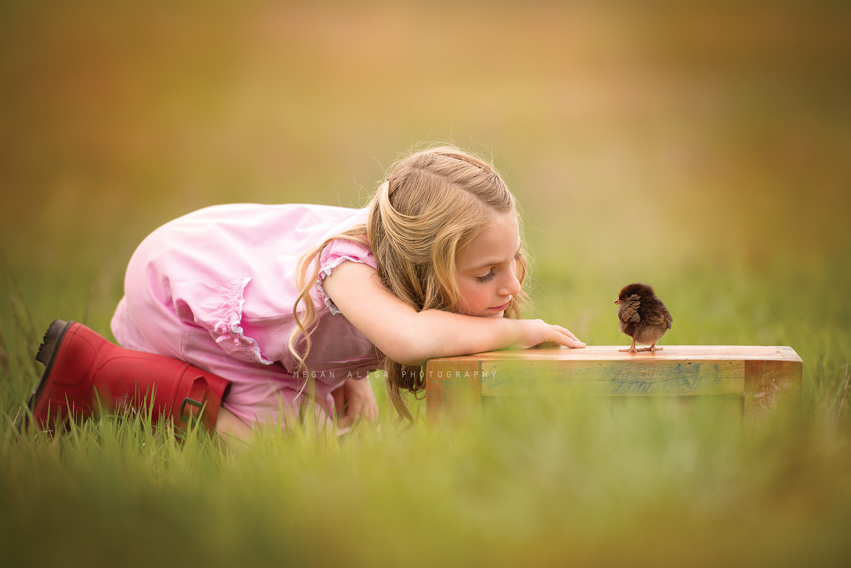 Where do you see yourself in 5 years?
I see myself teaching, pushing myself further and in new ways, and continuing the love I have right now for photography.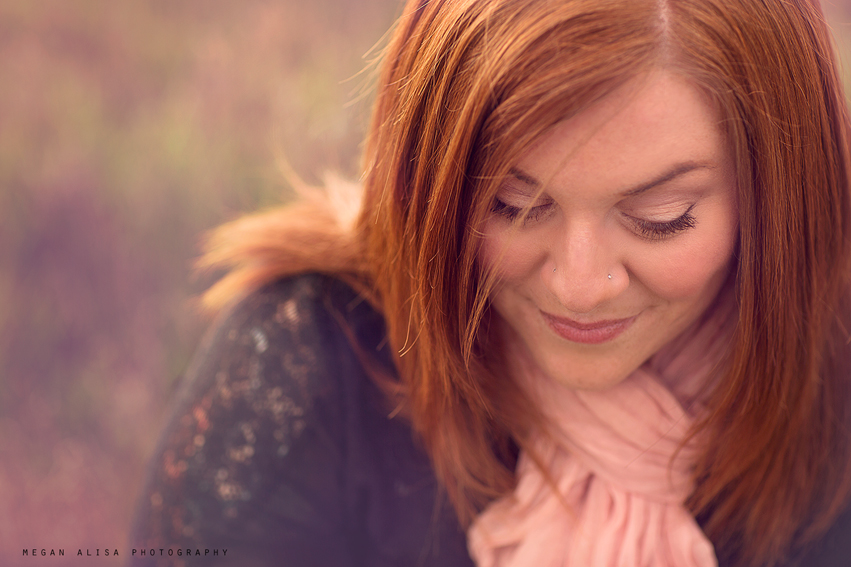 About the Artist: Megan lives in Orange County, Ca with her husband, two children and bunny. She has been published in several children's fashion magazines and specializes in children's commercial & editorial fashion photography, as well as creative custom portraiture for her wonderful clients. She is a lover of pink, turquoise, vintage, cute animals, singing loudly, and sushi. She spends her time with her family, annoying them endlessly by taking photos of them constantly.  She is a lover of the light, the clouds, and beauty around us.
Visit Megan at her WEBSITE | FACEBOOK | GOOGLE+ pages here
And don't forget, you can ask Megan anything you like in the Pretty Celebrity Mentor Forum for the entire month of January!!