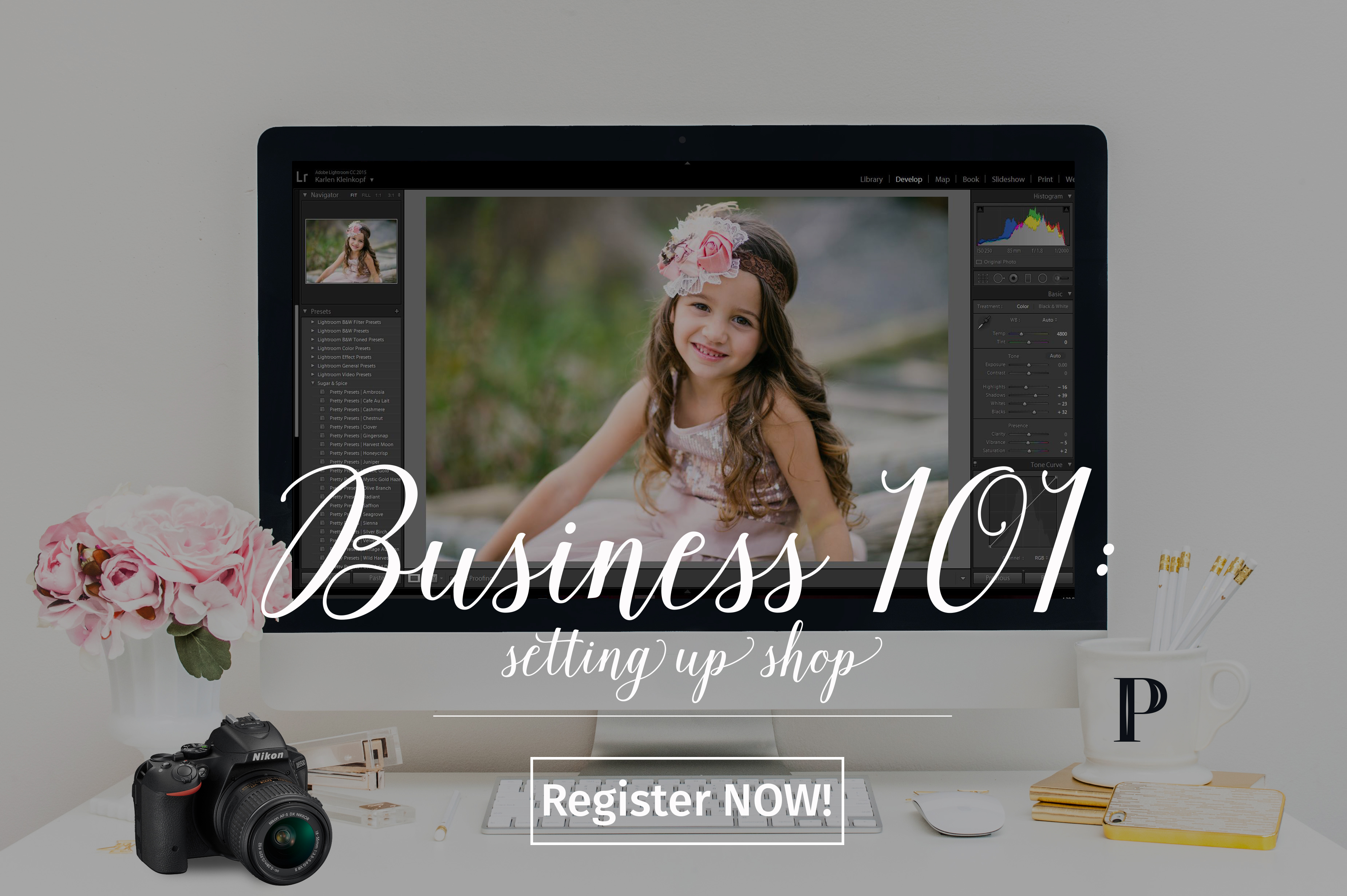 Whether you are in the first month, first year, or just rolling the idea around in your head of starting a photography business, there are some vital elements that could determine the success or failure of your business! Don't just cross your fingers & hope your business is successful! Take the time to learn and plan – you'll be so glad you did! Sign up for this 4-week online workshop, and ensure that you are starting off on the right foot!
Course Requirements
The desire to begin a photography business
Time Commitment: a minimum of 3 hours a week for 4 weeks.  Non-members have access to the workshop forum for 4 weeks after the start of the class. Don't forget to download everything you need prior to that date!  Members will have access to the workshop forum for at least an additional 4 weeks to review and download workshop material for future reference.
Course Outline
Week One
Video Orientation
Creating a simple Business Plan
Establishing an Identity for your business
Business Entities- What is best for you?
Assignments at the end of each session will walk you through the specific steps, so each task can be checked off your list!
Week Two
Local compliance
Federal Compliance
Registering your Assumed Business Name
Opening a business bank account
Each lesson also includes links to the sites for registration, so you don't have to do so much research!
Week Three
Learn about how accounting can be FUN & VITAL to understanding your business!
IRS bookkeeping requirements
Financial organization
What kind of software to use
Receipt keeping requirements
Week Four
Deductible business expenses
Special treatment deductions such as:

 business use of home
Vehicles
depreciation on large purchases
meals & entertainment
Also included in this workshop will be the SNAPSHOT Financial Organization Tool (a $45 value), Mileage Tracker ($25 value):
NOTE: After you complete registration you will receive an automatic email with further details for the workshop (please check your spam box if you do not receive this email). If you have any additional questions, please feel free to email support@prettyforum.com
*Study-Along registrants will have full access to the materials, and may study along; however, are not able to post questions or photos for critique.
*UPDATE:  SOLD-OUT
Please sign up on our waitlist for our next Business 101 Workshop
Workshop seats are non-refundable, and non-transferable