We are so excited to welcome the wonderfully talented Brittany Mahood to the Pretty Forum Blog! Take a moment to learn more about her beautiful wedding photography, and be sure to visit her website Brittany Mahood Photography. Thank you so much Brittany for taking the time to share your work with us today!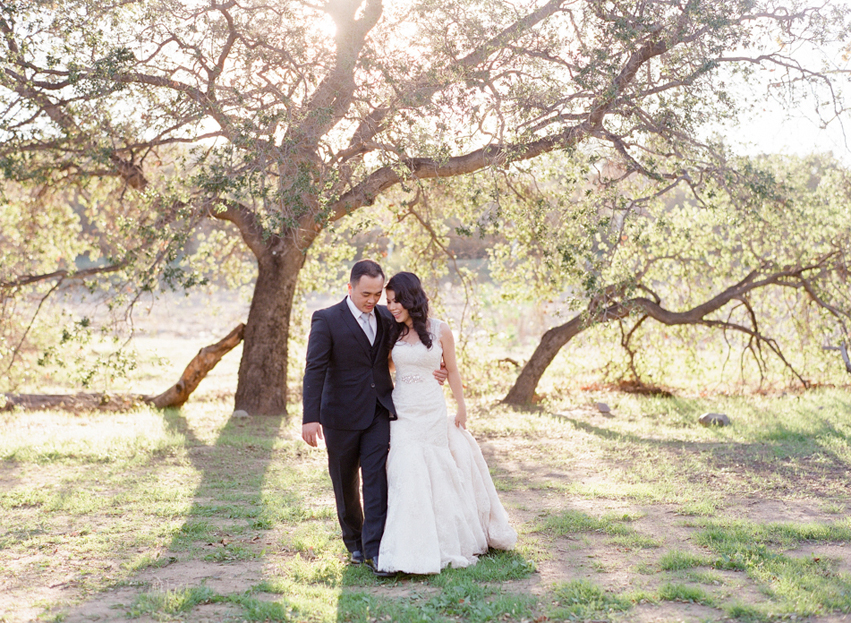 Where did your inspiration for photography begin?
I took a photography class as an elective in high school, which was first ignited my passion for film photography. Seeing photos come alive in the dark room was incredibly fascinating. I didn't think more about it until I finished playing hockey in my early 20's. That had taken up a big part of my life until that point, so with a void to fill, I decided to buy a camera. A few years later, here I am.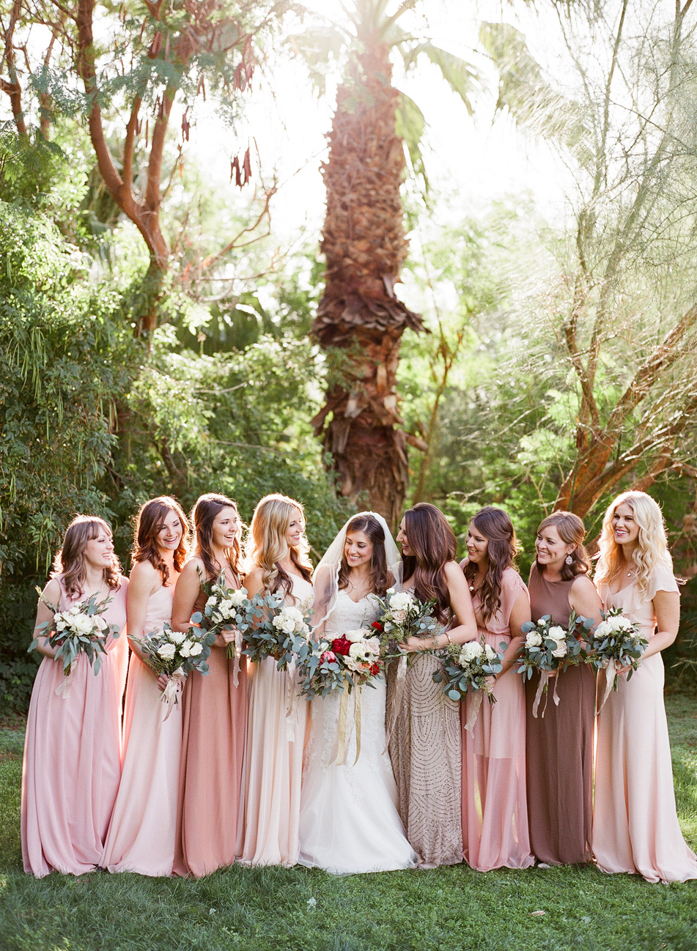 How would you describe your photography style?
My hope is that my work is feminine and beautiful, while maintaining an element of strength. I am always drawn to authentic and deep imagery, so I have seen a slight arc in my work over the last few months. As much as I am a girls-girl, I also grew up playing boys hockey and have four brothers, so I believe my work is a reflection of those two elements coming together.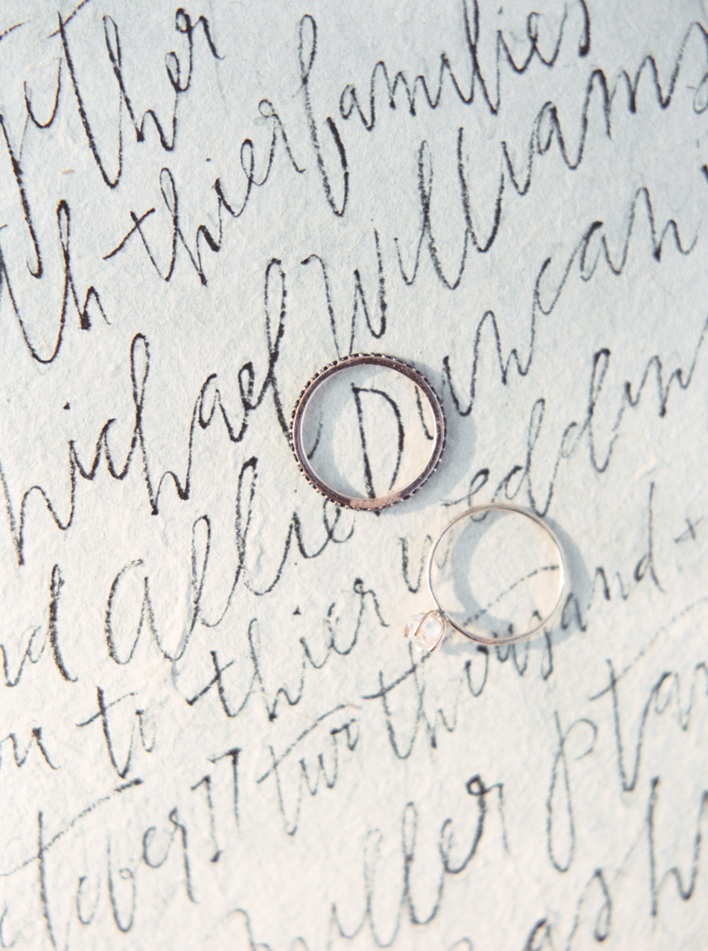 Did you study photography in school or are you self taught?
I am self taught. I have a degree in Management and Community Development and while completing that degree is when I started my photography business. I strongly believe that if you have enough of a passion for something, you can make anything work. There were plenty of things I tried before that I just didn't have the passion to continue, but when it came to film photography, I couldn't stop reading and experimenting and learning about the topic. When it's your passion, there's nothing in the way.
I think that if I had gone to school for it, I wouldn't be where I am today. I know it's different for everyone and would never say that being self taught is the only way to go, but I know that for me, taking photography in school would have dampened a little of my fire. I am very specifically interested in photographing people (primarily couples and lifestyle type editorials) on film. I know for example that if I had to spend a semester photographing products digitally, I would have burnt out. I don't think there is anything wrong with finding your niche and what you are passionate about and focusing your business on that. Saying no to work that you aren't passionate about will only help grow your career, you're doing both the client and yourself a favor. There's a photographer for every type of request and person, so passing along that referral to a friend who can better deliver their vision is perfectly acceptable.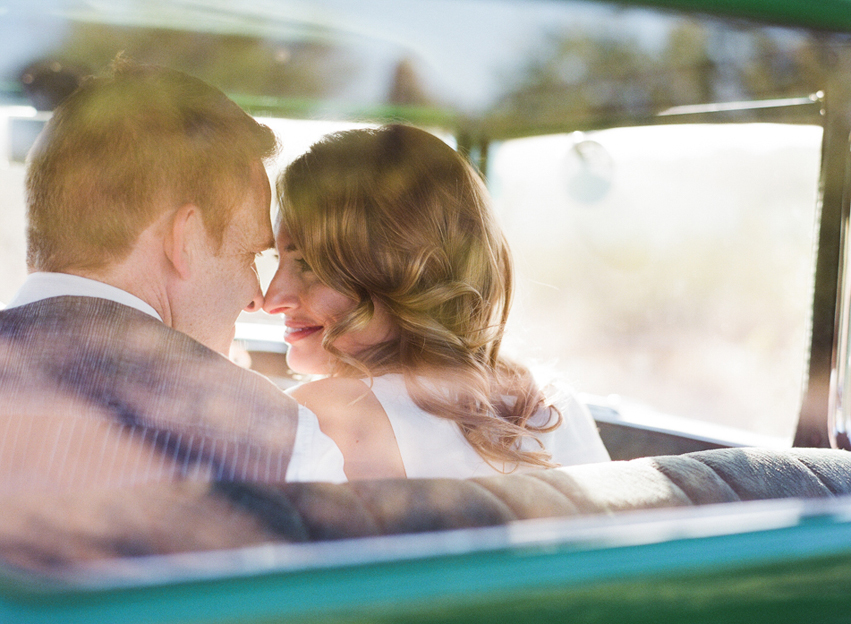 What brand/model camera do you shoot, and what is your favorite lens?
I shoot with Contax 645's and my favorite lens on that is the Zeiss 80mm 2.0.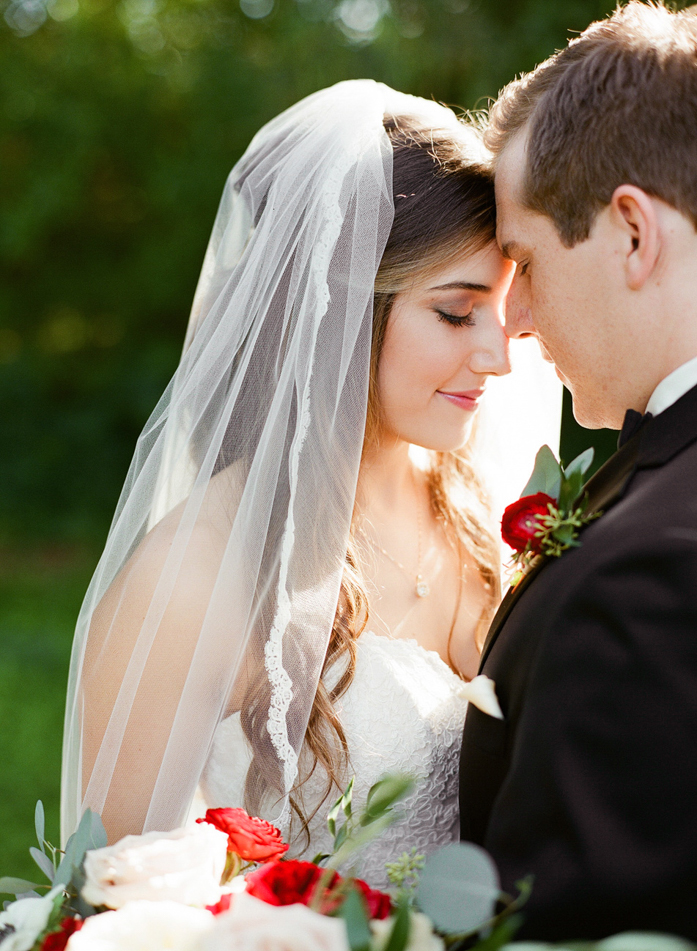 Do you have any tips for photographers on how to find the light?
Do your research beforehand. Especially towards the end of the day, ten minutes can make a big difference in the quality of light. So try and plan your shoots for both the light and your environment. I know when I am shooting in a city like Phoenix that is surrounded by mountains, my session times are going to start earlier because once the sun gets behind them, we are done. That is something that is often overlooked. Same situation when you're shooting in a downtown area, make sure you account for the sun being behind the buildings, thus bumping up your 'sunset time' significantly. I had to learn this the hard way once before, I hope this saves someone out there the same mistake.
Take your assistant or your couple into the light and don't be afraid to move them around until it's is how you'd like it. I know that for close up intimate portraits, I'm almost always going to want those backlit. So even after I have them set up, I am not afraid to ask them to rotate a bit so we're getting the best light.
If you can't tell where the light is exactly falling, put out your hand and watch how the light is falling. When I am driving or walking up to a location, I always look at the shadows on the ground to see which direction I will need to be.  Even on overcast days, the direction you have your couple's facing is still important. Be sure to watch for under eye shadows and move accordingly.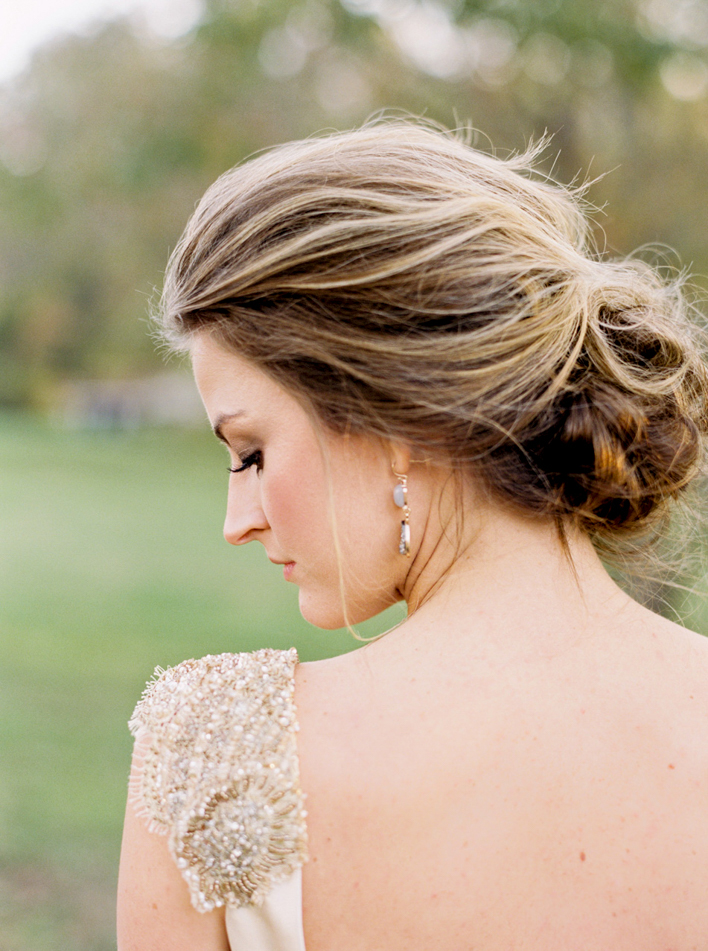 What is most challenging thing about photographing weddings?
Getting couples and bridal parties to 'buy-in' in such a limited amount of time. Logistics of the day are easily my least favorite part and so when things go array, I still need to produce beautiful and authentic images. Hair and makeup will always be over, someone will always be upset in the bridal party; so getting everyone on the same page to create great images can sometimes be challenging. Knowing how to approach certain personality types is a great asset for a photographer. You have to know when to lighten the mood up and when to wrangle people together.
I start by giving the couple a little talk before any engagement or wedding day portraits. I let them know that it's okay to feel like this will be weird for the first little bit, but we'll get through that. I say things like 'don't stop yourself from doing things because I'm watching, if he makes you laugh, laugh. If you feel like giving him a kiss, do it. I throw away the bad images and we never have to see them, so feel free to be yourselves.' I end by making some lame joke like 'I watch people make out all the time for a living so trust me, there's nothing I haven't seen before.' You have to let your couples know that you don't expect them to be perfect and that you're going to make it work, together.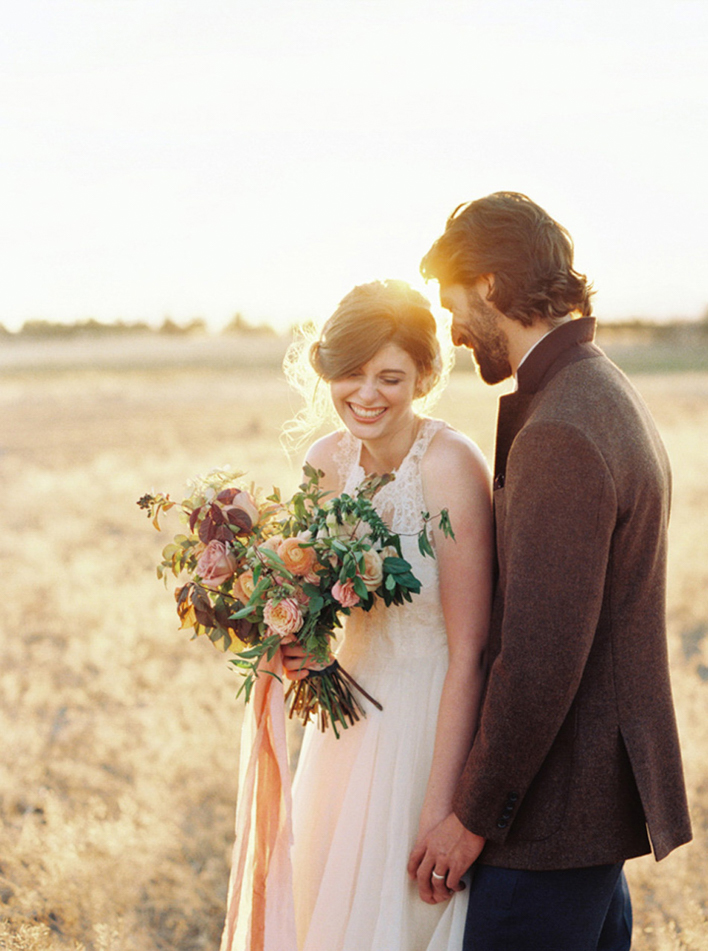 What is a good lesson you have learned this year in photography or in your business?
To be more proactive. Specifically when it comes to logistics and timelines. Not all of my weddings have hired planners, so in that case, I am the one who dictates the timeline. I have learned that I need to be having that discussion months before their wedding, as ceremony times, limo rentals, etc have already been written in a Sharpie at that point.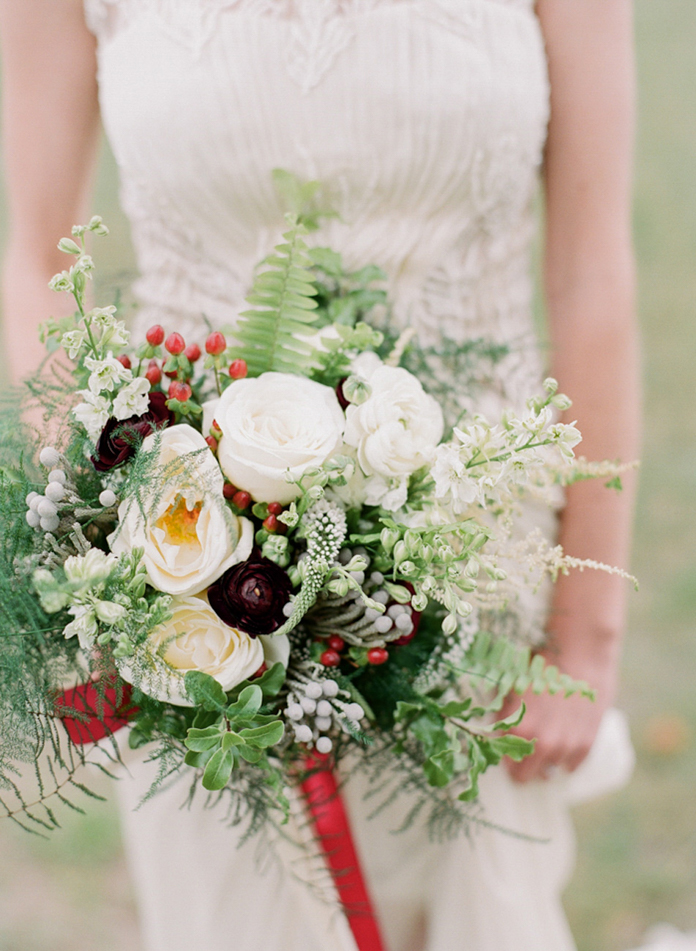 If you could encourage a new photographer in one area, what would it be?
To find your own vision. Stop stalking Pinterest. For me, I found freedom when I stopped looking at those around me and started shooting what and how made me happy. And yes, that mean unfollowing some people on Instagram on Facebook. I'm a strong believer that we have to preserve our mental strength and passion, so doing whatever it takes to ensure that is the key to preventing burn out.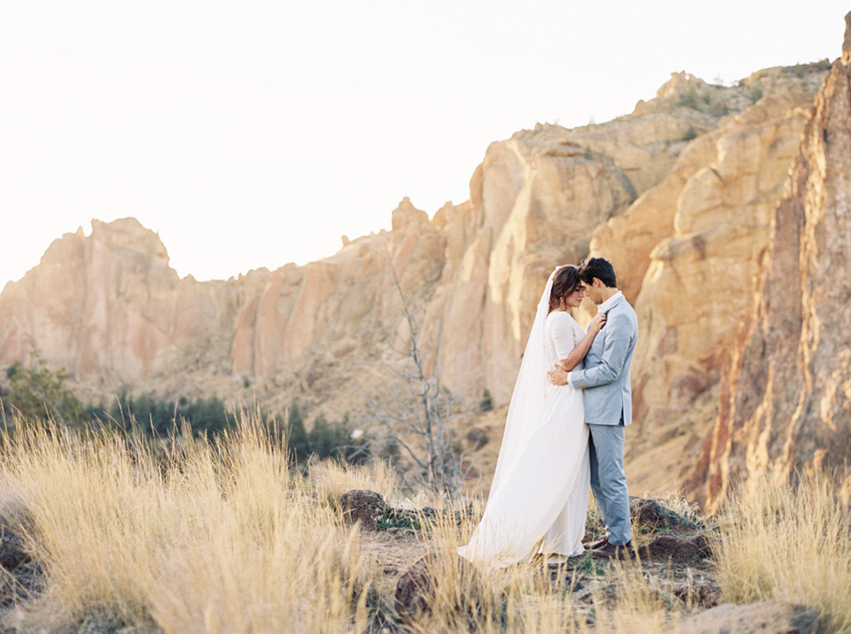 What do you love most about being a photographer?
I love sharing the final images. A wedding isn't complete until I've received that call, text or email that they loved the images. Or the couple sending me photos of my images on their walls. Sharing work I'm passionate about and seeing people respond emotionally is the best part of this job.
I also have to mention the community. Find your people and stick with them. There are some amazingly talented and beautiful people in this industry, many of who I would have never met if it weren't for this shared passion.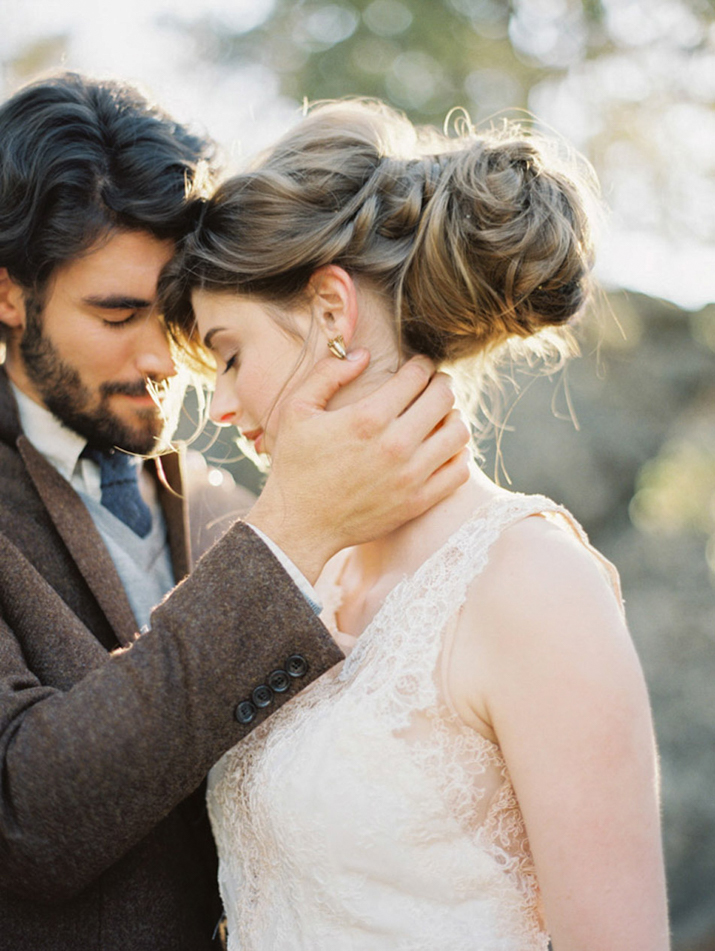 Where do you see yourself in 5 years?
I see myself moving towards shooting a smaller amount of weddings per year and hopefully working on some side projects, still within the creative field. Everything I am passionate about is really complimentary to each other, so I don't plan on straying. I love the editorials I have shot for different brands, whether that's bakeries or candle companies, and I would love to set aside more time for those kind of projects in the future.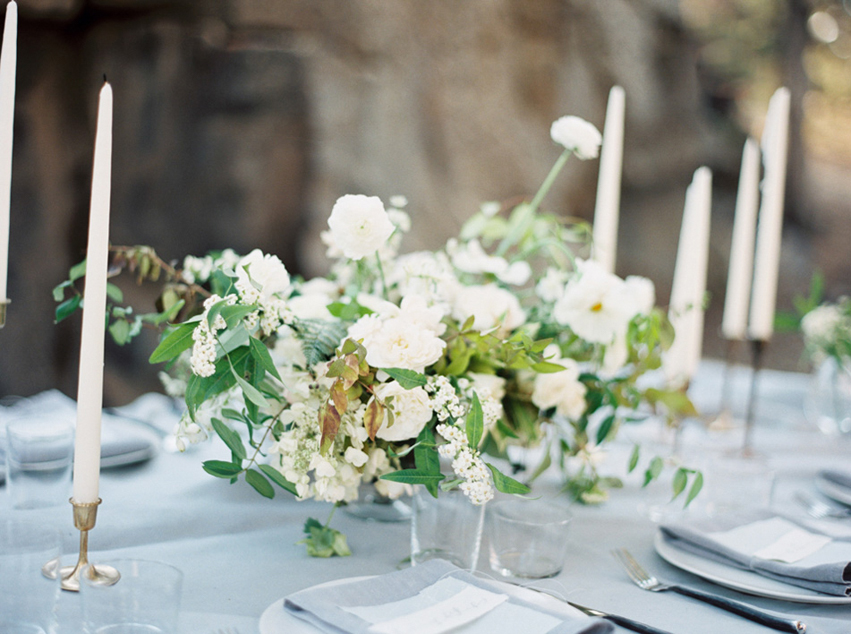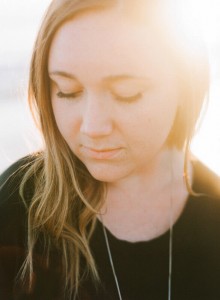 About the Artist: Brittany Mahood is a wedding and lifestyle fine art film photographer. Growing up in Phoenix, Arizona, she moved back to her childhood home to attend university in Winnipeg, Manitoba. Following her degree she spent time as a missionary in Europe and Asia. Currently Brittany splits time between Winnipeg and Phoenix.
Her approach to photography stems from her years spent living in Phoenix, where those desert tones seeped right into her heart and art. Combining her love of portraiture with the raw and fast pace of weddings, she creates timeless images on her favorite medium format camera.
Named one of 'The 30 Most Inspiring Wedding Photographers For 2015′ by Weddingbells Magazine. She has been featured in numerous magazines and wedding blogs, including Style Me Pretty, Grey Likes Weddings, Green Wedding Shoes, Wedding Chicks, 100 Layer Cake, Weddings in Winnipeg, The Refinery Magazine, It's Love Magazine, Wedding Sparrow, Belle Lumière, Swooned Magazine, Lemonade and Lenses Magazine and is a preferred vendor at Once Wed.