We have an amazing story today! Have you always wanted to know what a full day wedding shoot is like? We have a step by step walk through of the entire day at an incredible wedding in Scotland by Craig & Eva Sanders Photography!
PLUS… we are so thrilled to welcome this talented photography couple to the Pretty Forum as "Celebrity Mentors" for the entire month of August – how SWEET is that?!
Thursday 25th July
Of course…work on a wedding day begins well before the big day itself. We'll have done the initial client meeting then a pre-wedding meeting, plus all the email correspondence in-between. The day before the wedding we'll go through the usual "pre-wedding routine" of cleaning all the gear, charging all the batteries and formatting all the cards. I like to take this to another level and iron my clothes, polish my shoes and lay out my socks! The night before a wedding, Eva and I will have a look at some of our favourite photographers' websites and blogs. It's almost like studying and we find it gets us in the right creative zone. Then it's off to bed!
Thursday 25th July, Wedding Day, 8am: 
I wake up and the butterflies kick in instantly. I've been a photographer now for over 20 years but I still get butterflies each and every time. Unfortunately for Eva these butterflies go hand in hand with a tendency for grumpiness… We get our daughter, Lila, fed and dressed, pack the car and drop her off at Eva's Mum and Dad's. Waving goodbye to Lila is always hard (there have been tears, though not from me of course… ahem!) and if we could take her with us we would!
As soon as we set off to the wedding I begin to settle down. Well… down to level 8 on the manic scale. Eva, on the other hand, is the perfect picture of calm. She's munching away on a packet of crisps, an apple, some nuts and a banana. We go through the days schedule, running order and group shots to get our heads focussed and up to date. I drop Eva off at Giuliana's (the bride) for the bridal preparations at about 11.15am with a kiss and a reassuring hug (more for me than her). This is Eva in her element. Shooting all the gorgeous details, the finishing touches to make-up, flowers, shoes, she is in heaven.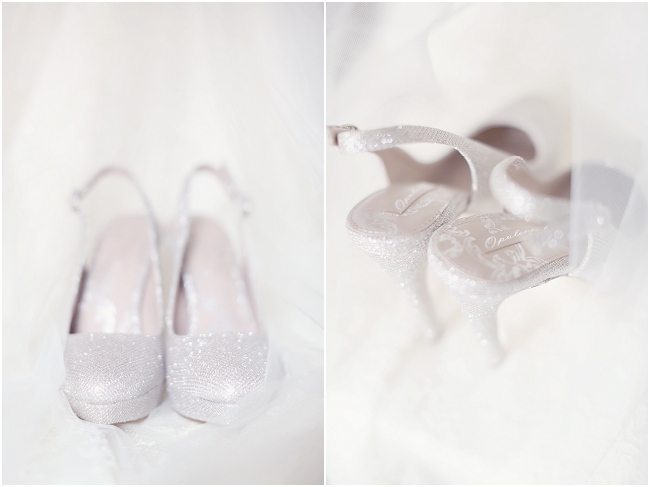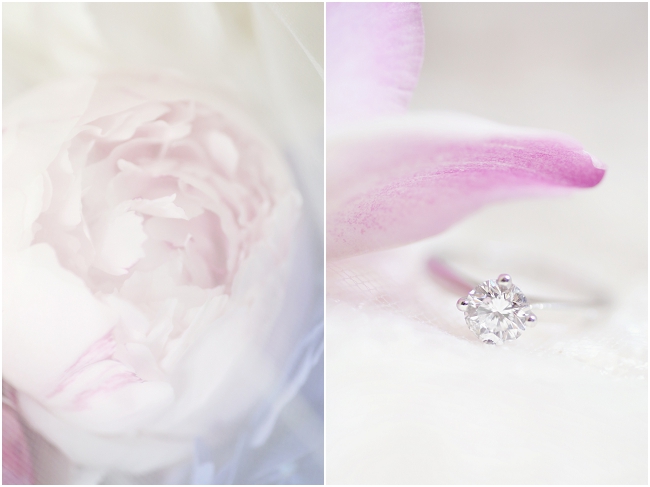 Eva makes sure she also gets a portrait of the brides when their make-up is perfect and fresh.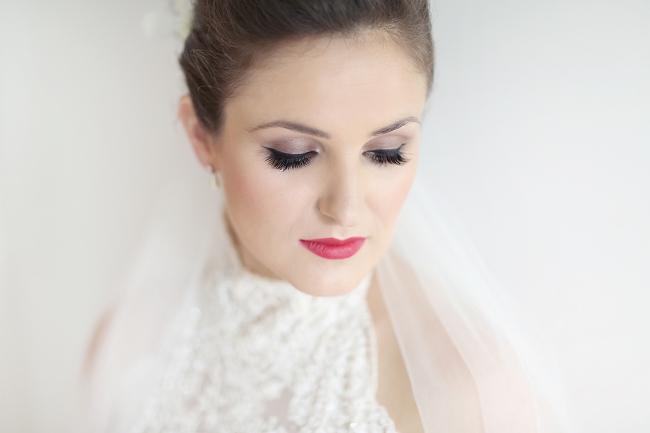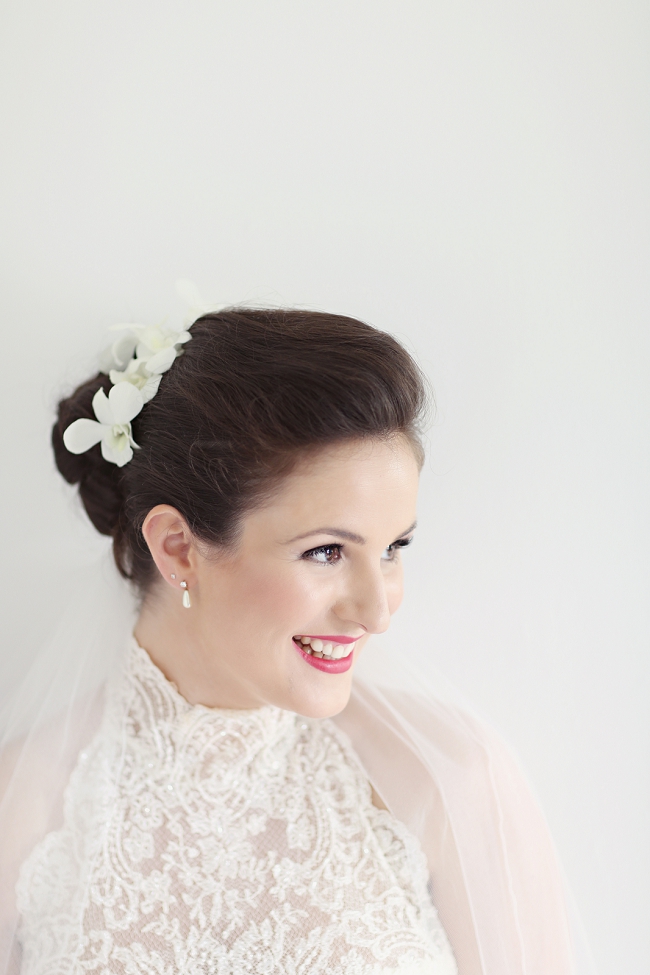 Today's ceremony is at the University of Glasgow Memorial Chapel. A stunning venue, only spoiled by some outdated rules and regulations, as well as the odd poster or banner placed in the most random of places…why?? But stunning all the same. Next, I make my second mistake of the day (the first is wearing a tweed waistcoat… I'm sweating already! Aaargh!!) I decide to take a walk down to the Art Galleries to get a wide shot of the University. I've slightly miscalculated the distance involved and have to jog back up to the Chapel to get started on my details… Damn you tweed waistcoat!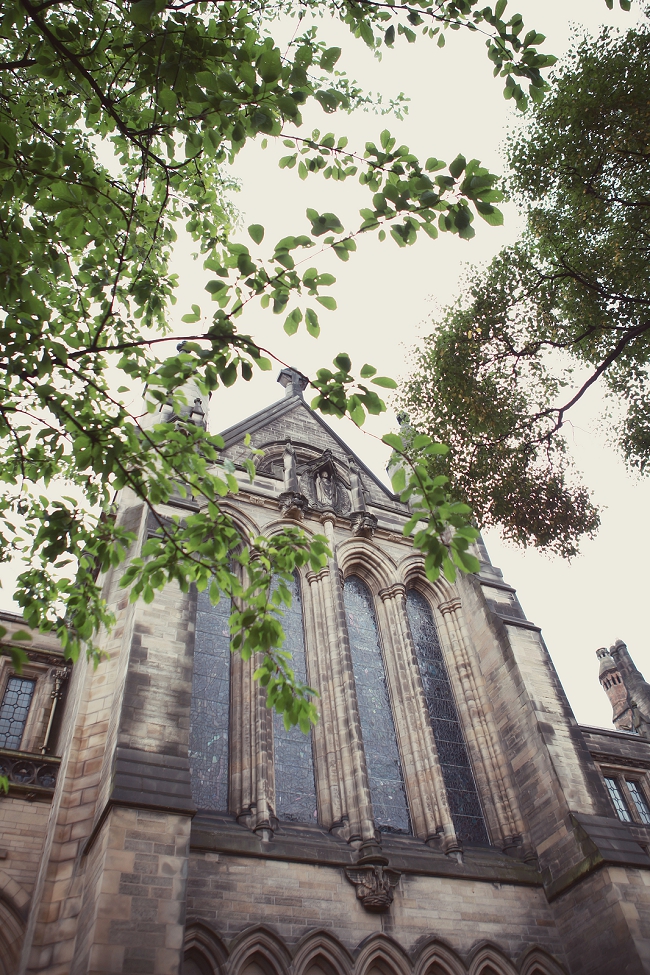 The sun is still shining and I get sucked into my detail shots. It would be hard not to get stunning photographs and my 50mm prime lens is capturing them beautifully.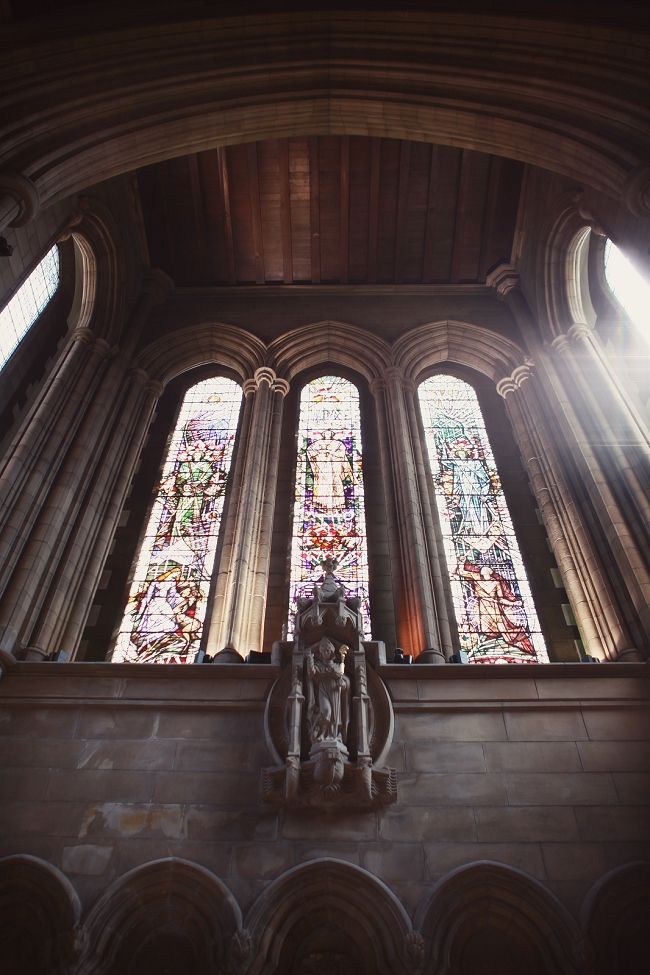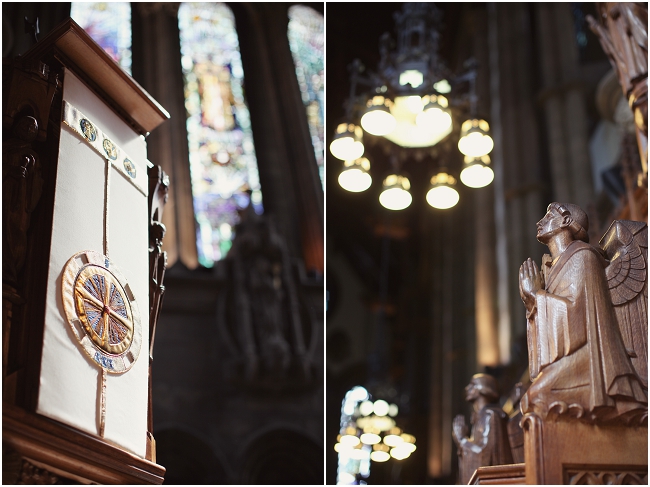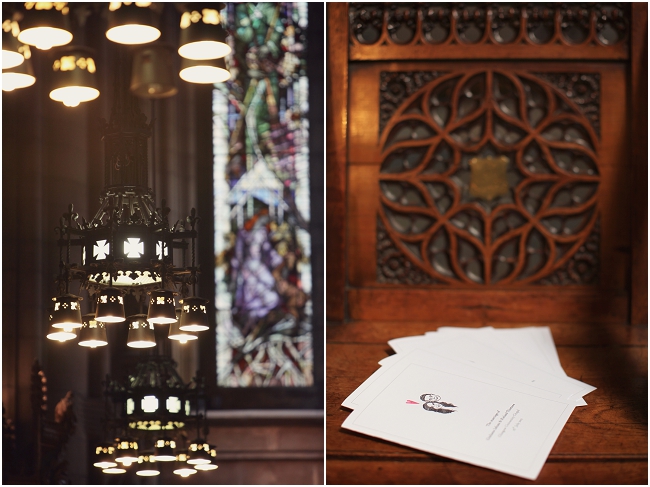 12.45pm… Richy (the groom) arrives bang on time with his best man and ushers. No matter how many times I say to myself "don't ask him if he's nervous", I do just that, Doh! They're a great bunch of guys and we have a good laugh as we crack on with some shots. My aim is to make them look cool, like a rock band, and as soon as I've said that the guys get into character. Not too serious, not too cheerful, just a confidence. I'll always do a nice 'safe' shot of the guys smiling too.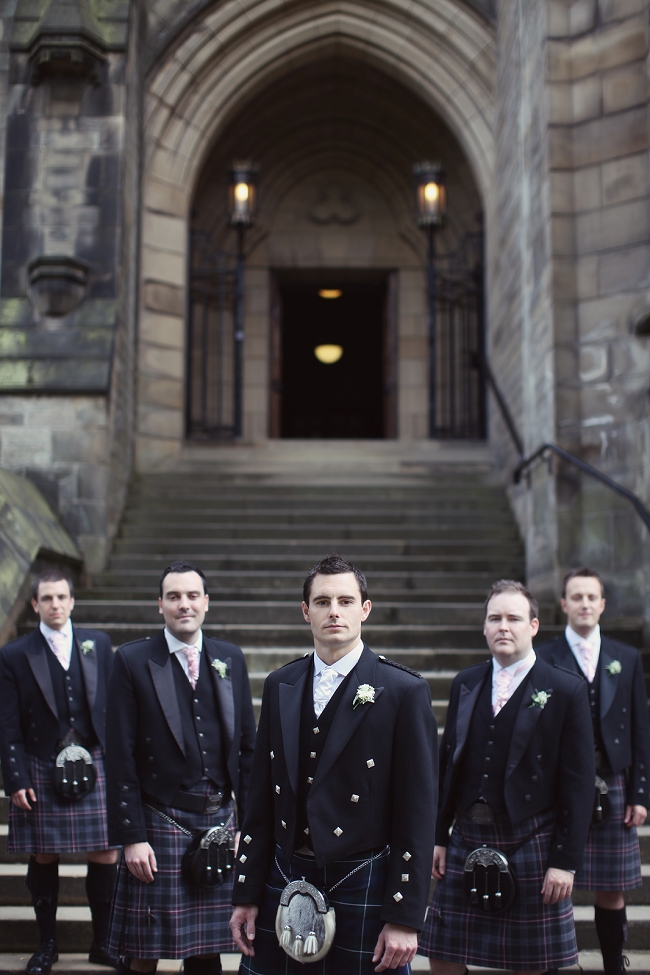 I take Richy away to get some portraits. There are some lovely old wooden doors at the university and they make for great backgrounds. Richy is a natural and is making my job easy. It's one of those crazy days in Scotland though, where I'm having to under-expose by a good stop to prevent skin tones bleaching out. What a pain! A quick couple of shots with the best man and that's my set-up stuff more or less done before the ceremony, excellent! I love getting off to a good start. It sets you up brilliantly for the rest of the day and I can feel the confidence growing. No sign of butterflies anymore!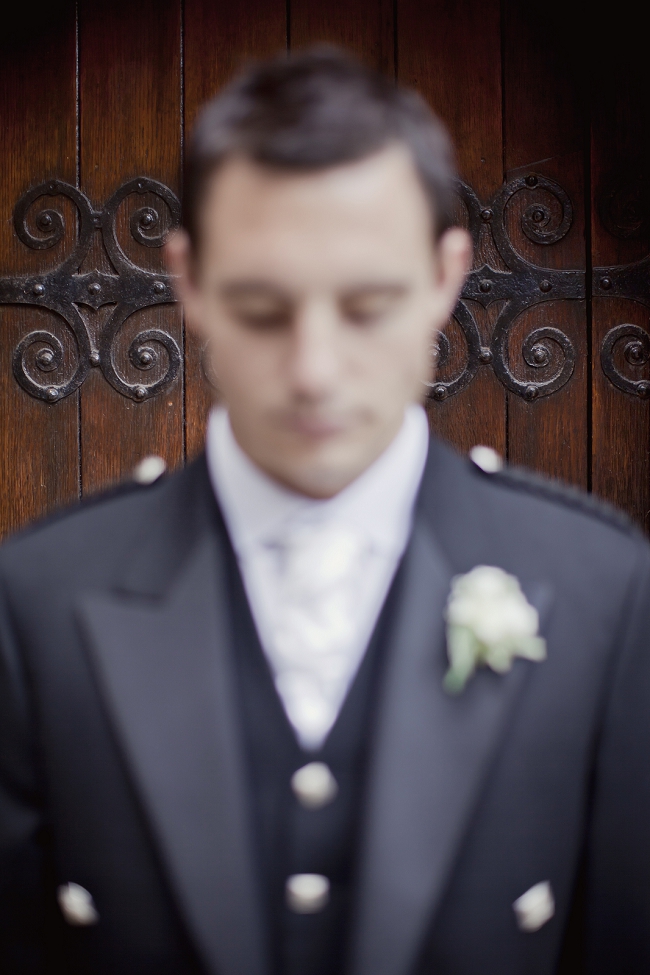 I shoot the guests arriving, a wee shot with Richy and his parents and generally everything and anything in front of me. Then Giuliana arrives. (Hmmm… Is that the butterflies coming back?) Eva travels with the bridesmaids when she can as it takes away any stress from driving to a venue and means she's always there for the bride arriving too. I can see her snapping away and get myself into position.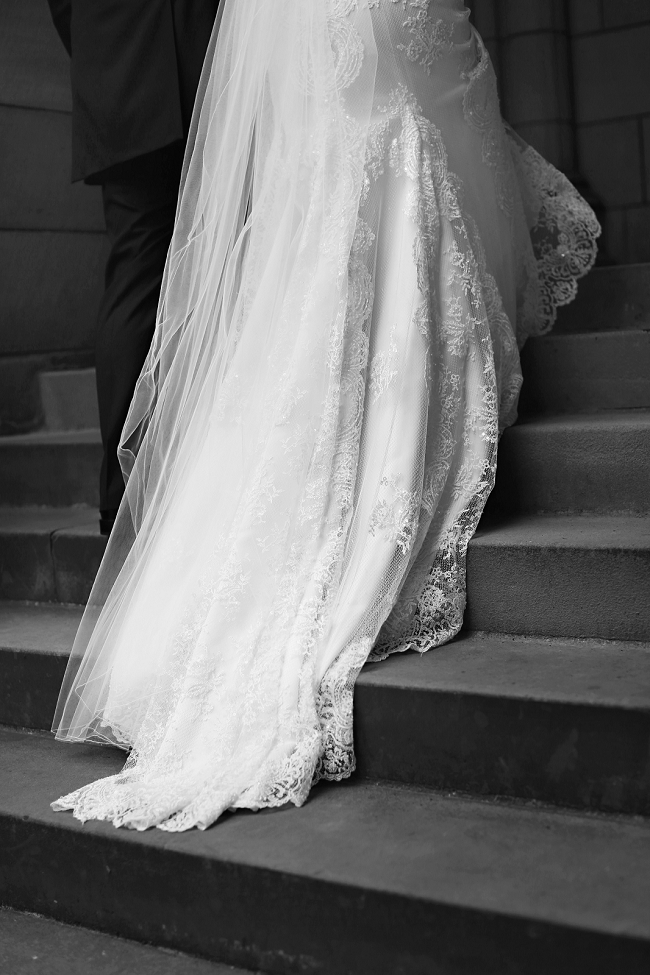 Unfortunately, photographers aren't allowed at the front of the Chapel (although videographers are??) and there isn't much we can do except both photograph her from the back as she walks the 100 feet down the beautiful aisle. I'm on a long lens and Eva a wide to get as many different perspectives as we can.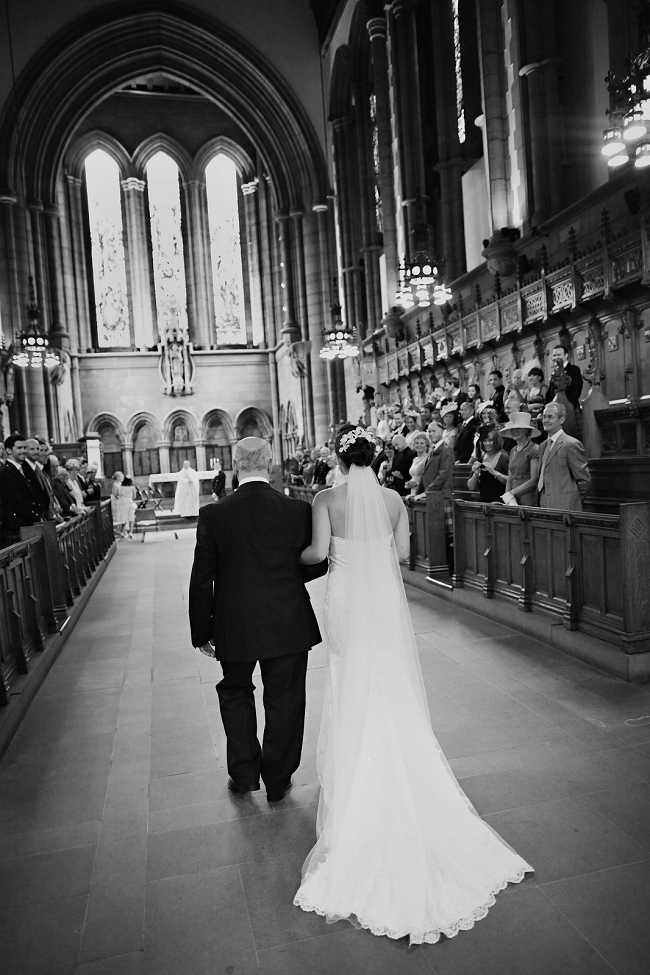 We then take a seat and for the next hour we shoot off what we can from our fixed positions ( very frustrating ). The priest gives me a wee wave to signal that we can go down the front to shoot the signing of the books. We generally always like to shoot these just as it happens but today it's a more formal approach, but it's lovely all the same. Whilst I'm doing this Eva shoots the parents looking on to get their reactions.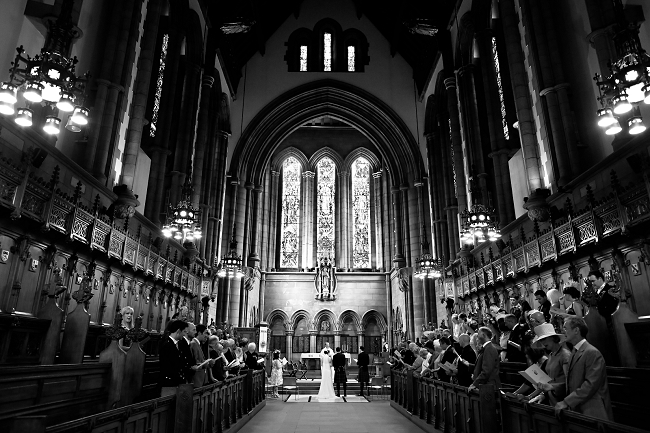 Back into position to get ready for walking up the aisle! Thankfully Giuliana and Richy don't walk too fast like some couples do and we're back outside. But hang on….The sun is gone and it's pouring with rain, Nooooo!!!!
Guiliana and Richy don't have an umbrella so as my car is parked only 20 yards away I sprint to get the couple of white parasols that we always carry for this very situation. The rain lets off slightly and I hurriedly get the 80 guests onto the steps for a very, very quick group shot. Then we head round to the cloisters of the university to do the family group shots. Right at this point the thunder cracks and the heavens open. Honestly, the rain was bouncing off the ground. This is heavy even for Scotland! The cloisters themselves are lovely but they swallow up light like a tunnel and I have to place everyone as close to the light as possible. The only problem with this is that I have to be out in the rain! Eva gets a white parasol and holds it over my head and thankfully they turn out perfectly (see attached picture)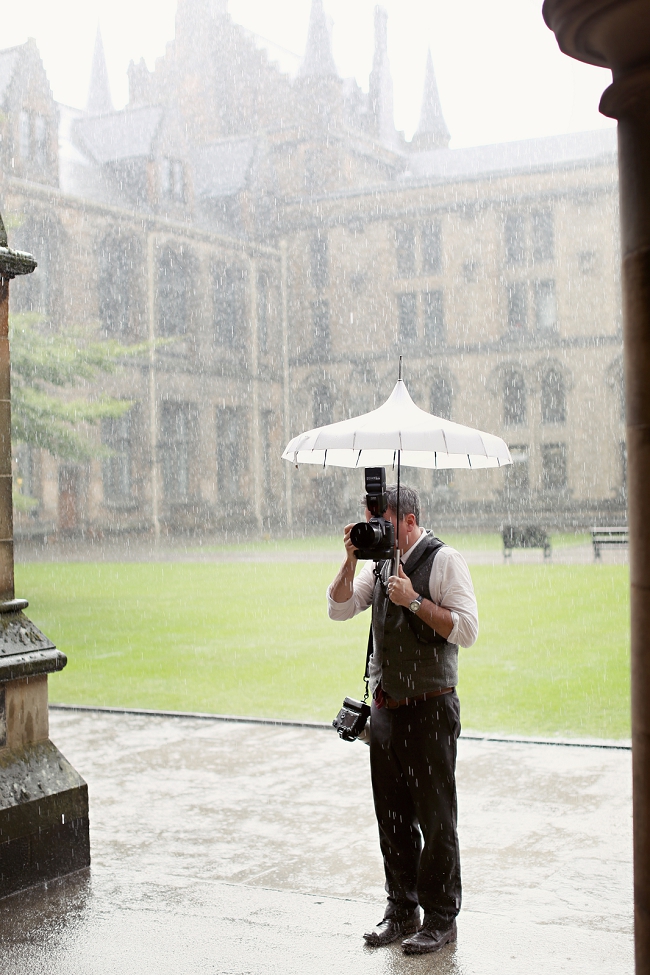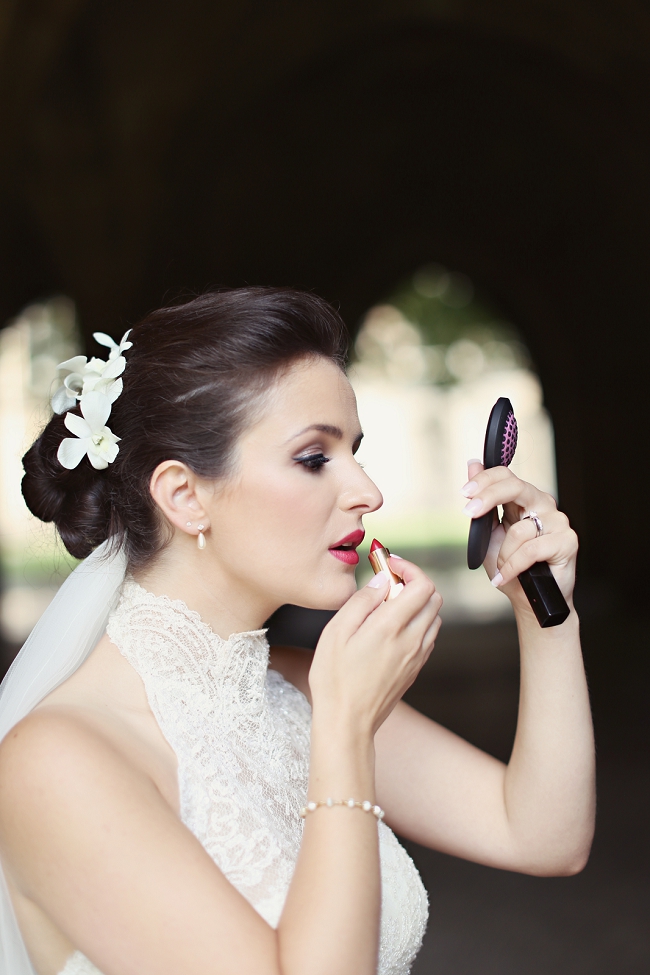 Everyone then heads off to the next venue as we start our couple shots with Richy and Giuliana.
They are a gorgeous couple and it's not going to be hard to get some cracking photographs, rain or no. Eva always takes the lead at this point. Her hours of trawling through Pinterest and photography blogs pay dividends and she quickly directs the guys into shot after shot. I just hold the reflector (and sometimes I don't even do that right!). We carry a stepladder to every wedding, a totally essential piece of kit, along with a reflector. Richy is a good 6 foot 2 and without the ladders we'd be shooting up his nose! A pain to carry about, yes, but essential if you want to get the most flattering angles. (This hasn't stopped us from accidentally leaving them at venues twice in as many weeks!)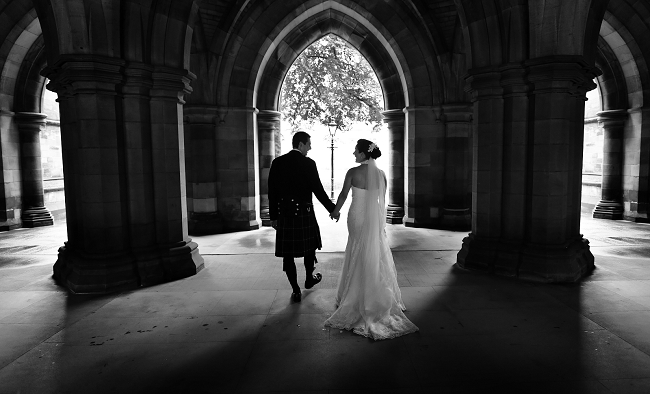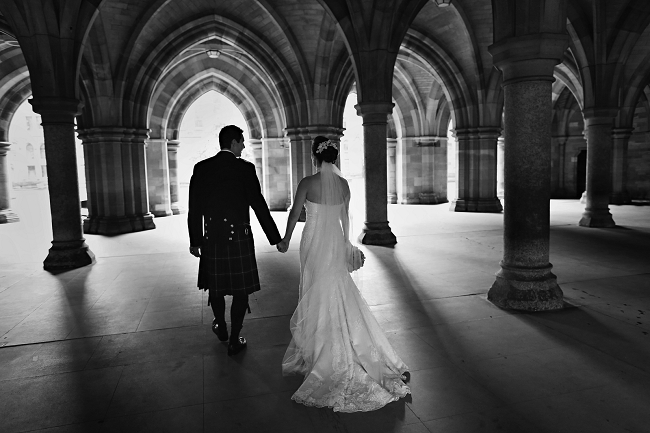 20 minutes and we're done. Time is ticking and of course we'd like more of it but we have to constantly remind ourselves that it's a wedding and not a photoshoot. So it's off to the reception…4.30pm.
The reception is at the Private Members Club, 29, right in the heart of Glasgow City Centre. A total nightmare to get to and we're pushing it for time. I drop Eva off at traffic lights so she can run on ahead to get the guys arriving and start shooting the table settings. I park the car and sprint (ok… jog, I'm 44 you know!) with all our gear and I'm beginning to wilt. I quickly dump the gear in the corner and start photographing guests, details and general goings-on. Only speeches to go and we can have a seat… Phew!
The speeches are in a beautiful setting. A gilt edged mirror hangs on the bare brick wall directly behind the top table, reflecting fairy lights and candles. Not a fire exit sign in sight! If I've retouched out one fire exit sign I've done it a thousand times. I HATE them!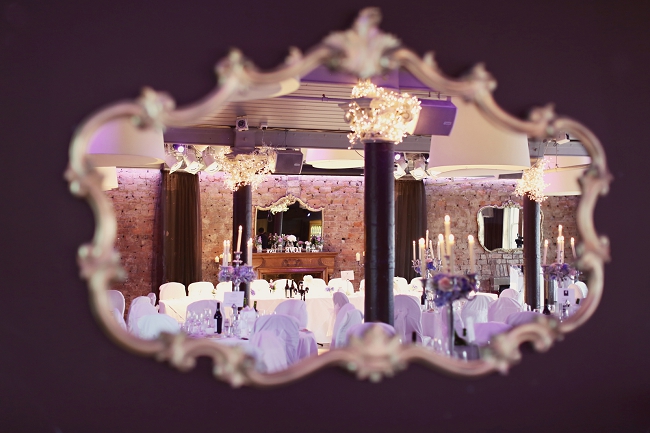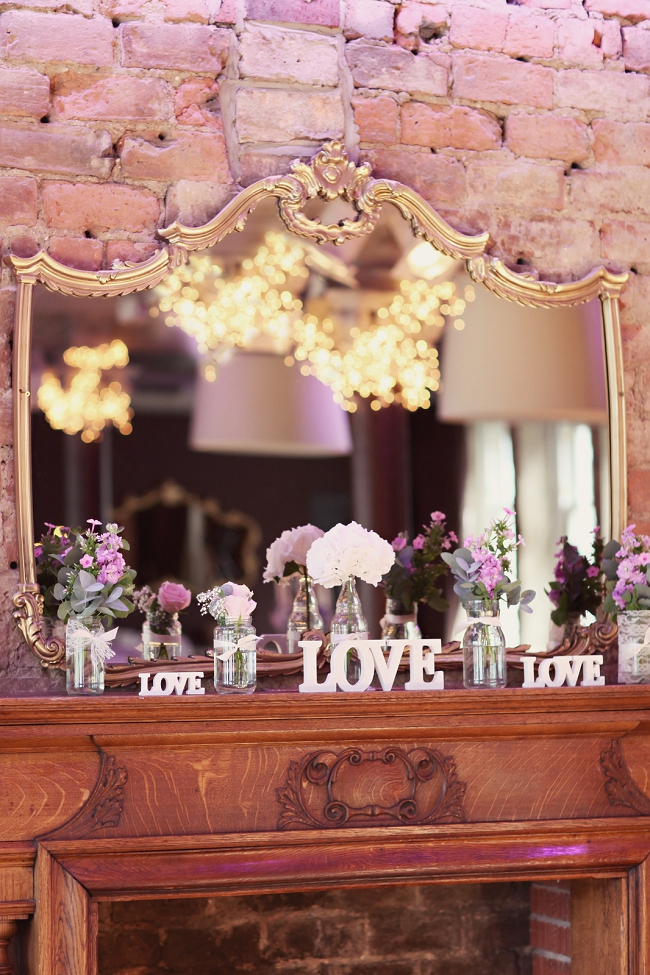 The speeches themselves are lovely, some of the best we've seen, and thankfully no tears from Eva today. I don't know how many times I've looked at her during the speeches only to see her wiping away a bucket load of tears (I just hide behind the camera during the sad ones).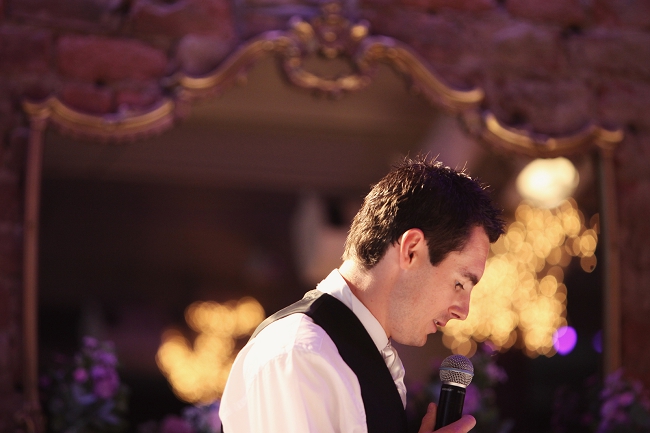 Speeches over, time for a seat and some food to recharge the batteries. Richy and Giuliana have very kindly arranged a meal for us and it's hugely appreciated. We never ask or expect a meal from our couples but it is nice when we get one.Bang goes the diet, cheeseburger it is! This is our time to go through the cards, checking shots, sharpness and exposure. It's a brilliant feeling when you know you have everything and you can finally relax, for now…6pm.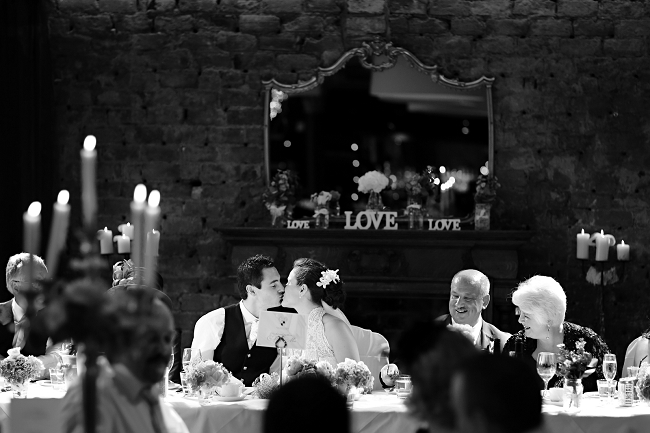 Richy & Giuliana had asked us if they could have a few more shots after the meal and we absolutely said yes. We love to get couples out for some photographs later in the day because the light is generally a lot nicer then, and so it proved to be again. Right outside the reception venue was a beautiful archway with the sun streaming through it. Perfection! Well, except for the homeless man and his wee dog sitting slap-bang in the middle of the shot. He was totally understanding and very kindly moved out of the way and we got some of our favourite shots of the day.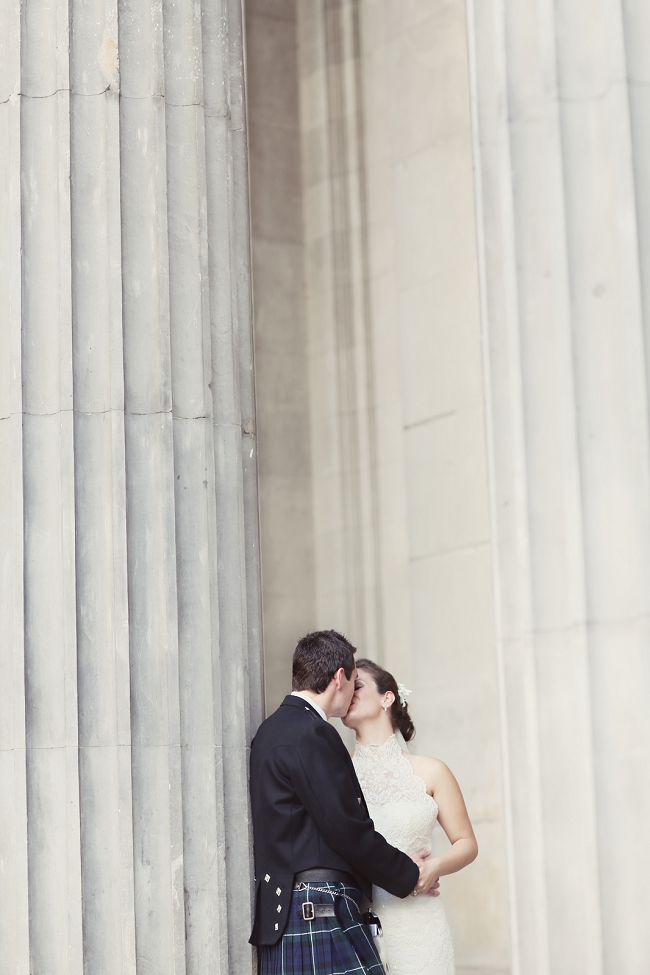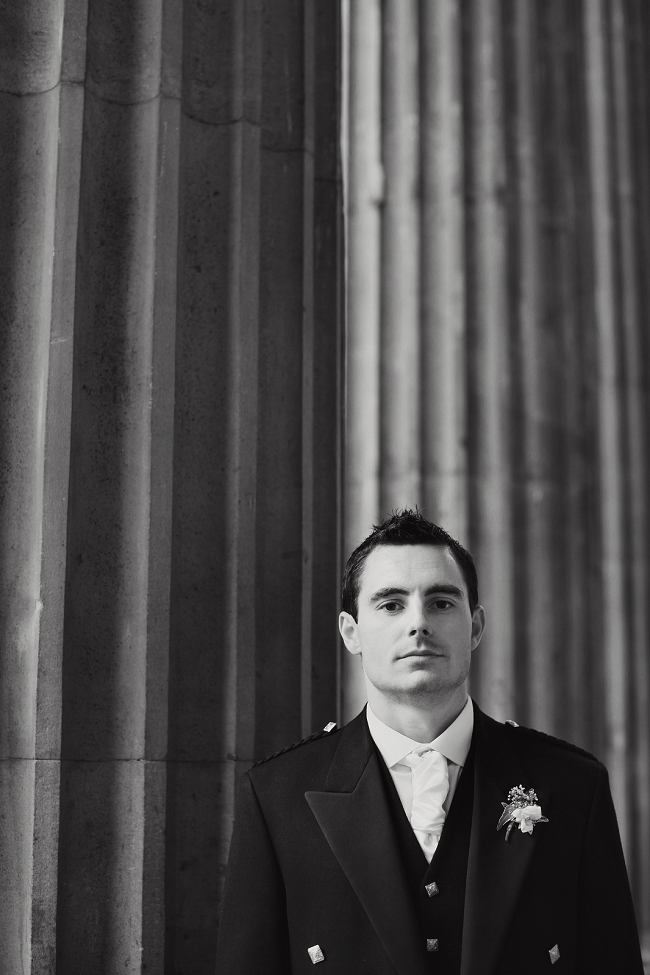 Next, we head round to some huge golden doors in front of the art galleries for a few more shots and we're almost done. We always have a good laugh with our couples. It's so important to us that they enjoy the whole experience and it definitely comes across in the shots…8.15pm.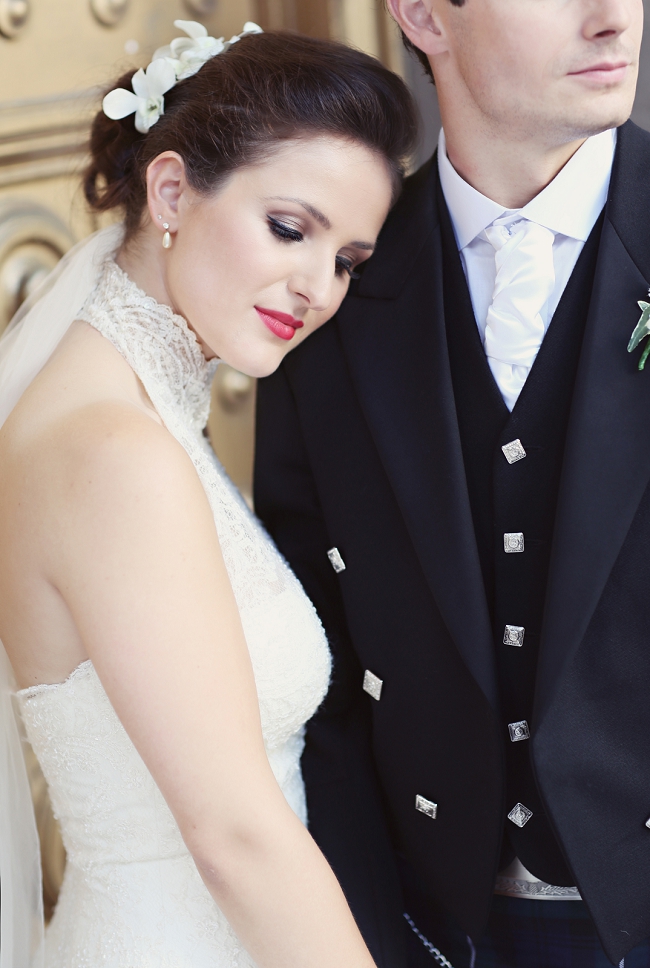 Only the dancing to go so it's time to set up our off-camera flash and get our exposures right. First it's the cake cutting and then the first dance.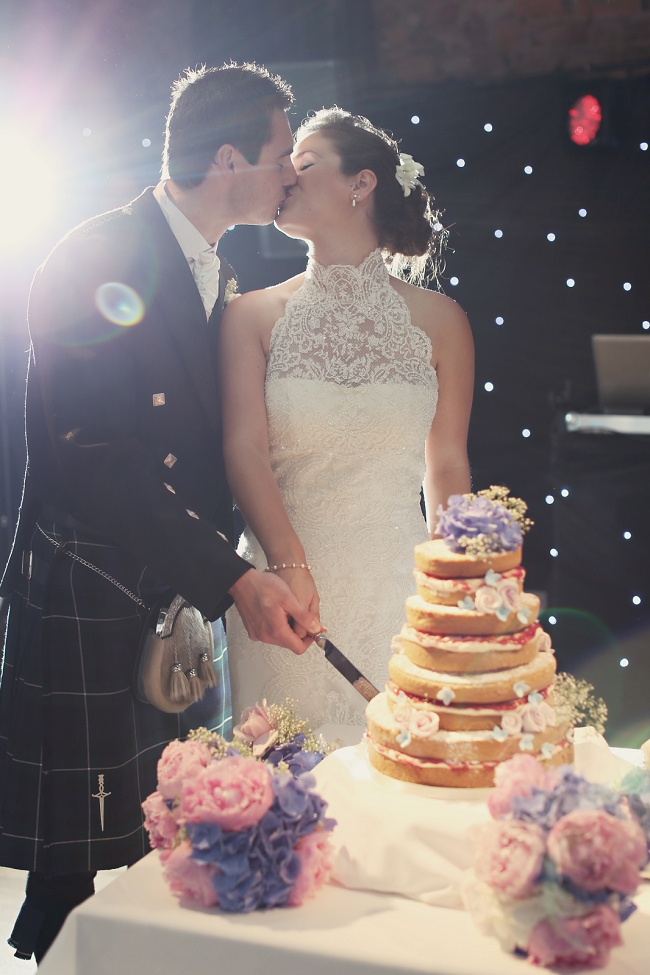 We generally stay until we know we've got a good number of shots of everyone on the dance floor. 5 or 6 dances is generally more than enough and then it's time to go. Hooray!!! A quick goodbye to our amazing couple before heading out the door, they've been fantastic and literally haven't stopped smiling all day! A real pleasure to work with …9.45pm.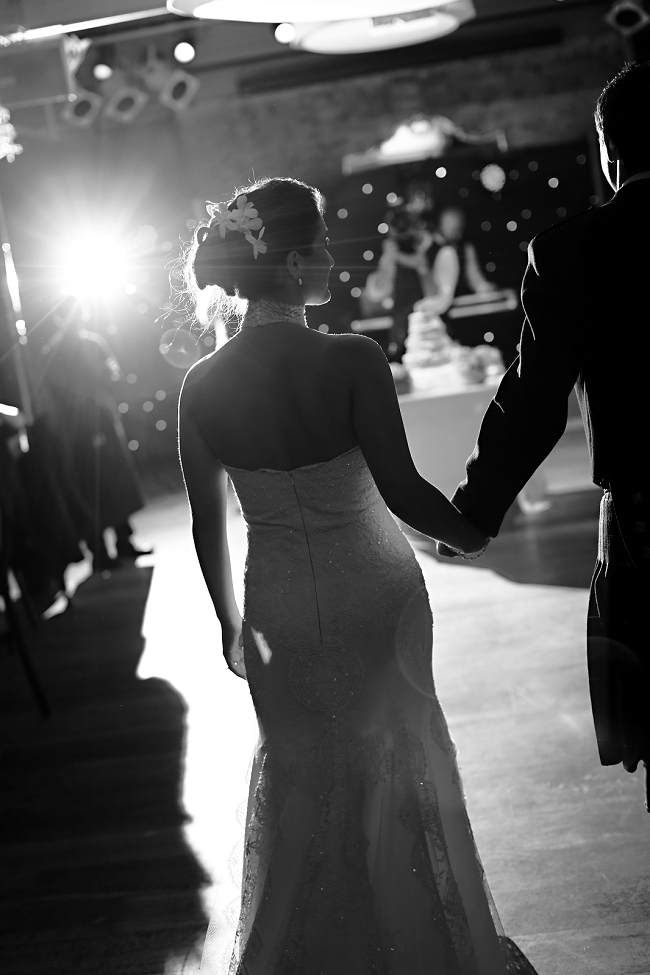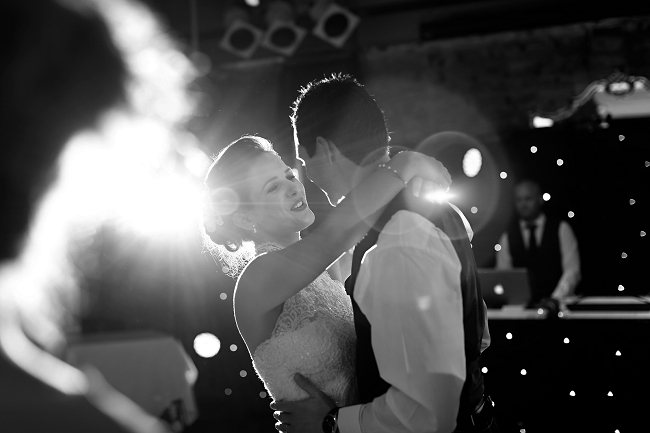 Arrive home, dump the gear, crawl into bed, Good night…11.30pm, Zzzzzzzzzzz!!!!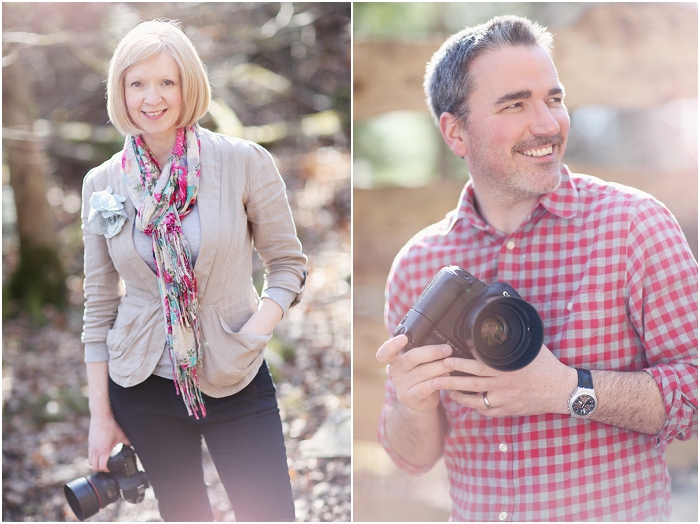 About the Artists:  Hello! We are Craig & Eva Sanders, a husband and wife photographic team who specialise in weddings and portraits. We are based in Kilmarnock, Scotland, and our approach is simple. We want to capture and tell the story of a wedding in the most natural, light and classically stylish way possible.
Visit their WEBSITE | FACEBOOK pages today!
And don't forget, you can ask Craig & Eva anything you like in the Pretty Celebrity Mentor Forum for the entire month of  August!